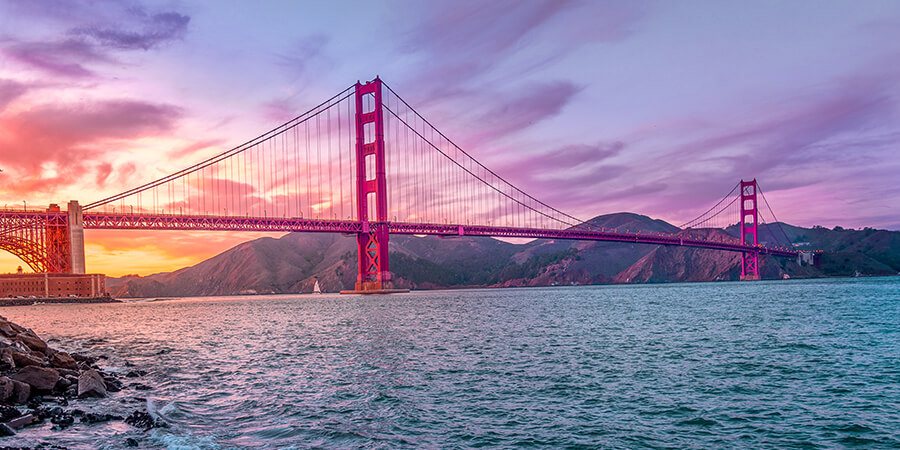 Take your celebration to the next level
Here at PDSF, we're able and willing to service all types of events and get togethers. Our professional chauffeurs have the ability to turn any event into an evening filled with adventure and sophistication. With our fleet of updated vehicles, any happenstance can be a luxury event to enjoy to the fullest. Party Bus San Francisco is the forerunner in party bus and limousine service. We will give you and your friends a lift wherever you should need to go in California. The chauffeurs working for us have been providing party bus and limousine service for a long time. They're very well traveled and have a very clear knowledge of have to navigate the trails of California. Our party buses and limousines come with GPS included, so if our drivers make a mistake, they can easily get back on track. Although it's still very helpful to have party bus and limousine drivers that really know their way around California. It heightens the quality of service provided to you as the client. Party Bus San Francisco also outfit our vehicles with dynamic amenities for an epic time. The type of experience you can have in a party bus or limousine from our warehouse is infinite. There's an unpredictable amount of encounters waiting for you in our luxury limousines.
Party Bus San Francisco wants everyone to be satisfied. One person's tastes may be completely different from another. Our luxury fleet is packed so well with features because we want to let you have the right to define your encounter with us. One group of people may use our sound system completely different than another. Furthermore, our party buses and limousines have an appearance that will grab everyone's attention when you arrive. Your entrance will be celebrated in the same style as a celebrity after you come to your event like a VIP with our limousine service. We are proudly a qualified supplier of glorified status and esteem. San Francisco Party Buses amplifies your event by escorting you and your guest in a conspicuous party bus or limousine. People will think there's a guest appearance getting ready to happen once you arrive in style with us. When the nature of your arrival becomes important, keep people guessing behind the tinted windows of your luxury transportation. Our party buses and limousines feature a delightful element of surprise to everyone who wants to use our services. People will keep thinking and whispering "Who is it?" once you and your party bus or limousine crew step up to the scene.
The party buses and limousines we supply are very well versed do to all of their spectacular amenities. Due to the flexible nature of our fleet, they are used for a plethora of gatherings and occasions. Party Bus San Francisco has transported our clients up and down the entire coast of California for this reason. California is a huge state with a massive throng of residents. Due to the amount of people here, there's always an occasion where a party bus or limousine is desired. Party Bus San Francisco has taken people through San Francisco and beyond to experience the rich culture San Francisco delivers. California is one of the creative hubs of our country. Many actors, dancers, models, singers and a whole host of other creative people live here to due how large the creative circuit is here. It's no surprise then that there's much art for you to take in here. Our party buses and limousines will take you to see all of the art California has like never before. The Fort Mason Center is an amazing source of art and bistro right here in San Francisco. That's only one of many artsy galleries and exhibits you'll find here in San Francisco. Are you and your friends art fanatics? Binge on all of the creativity that you can see in one day. Art is supposed to excite and move you. In that regard, why not turn your day of art into a classy event that you can hold on to for the rest of your life? We have also lifted our passengers to the various theme parks California has to offer. People have spent one portion of their day at Sea World San Diego getting all the thrills that can find there and ended it at Six Flags Magic Mountain with all of its fun adventures. There's a random amount of events that our ground transportation services have been used for. We don't mind servicing your various events either. It expands our current party bus and limousine knowledge additionally it allows us to generate ideas for you to use on your event.
If you already have your event planned, and would like to reserve your party bus or limousine surplus, notify our courteous, professional staff. Our team of limo service employees will get you into a party bus or limousine that we know you'll enjoy. Are you still undecided on your event? That's fine as well. Sometimes it takes a little inspiration to figure out what you want to do. If by chance you are looking for party bus and limousine ideas, you can look at what we've compiled below. We've added a gang of events we've sent party buses and limousines to in order to help you formulate your ideas. Take a lot at every event idea to get a real feel of what's possible for your event. Keep in mind though, what you want to do is totally up to you. If you'd like to carve your own adventure and use our party buses and limousines in the process that's fine as well. Party Bus San Francisco is all about innovation and originality in what we do. So, if you're looking to be different with your party bus or limousine, that's terrific in our eyes. Party Bus San Francisco is all about letting do what they want. So if you're event is uncommon, we'll place you in an amazing party bus or limousine that will comfort you and allow you to show off simultaneously. See our idea book below to figure out what you're trying to do in our luxury vehicles. We've collected our most popular events and how great are once our high end vehicle services are added to the equation!