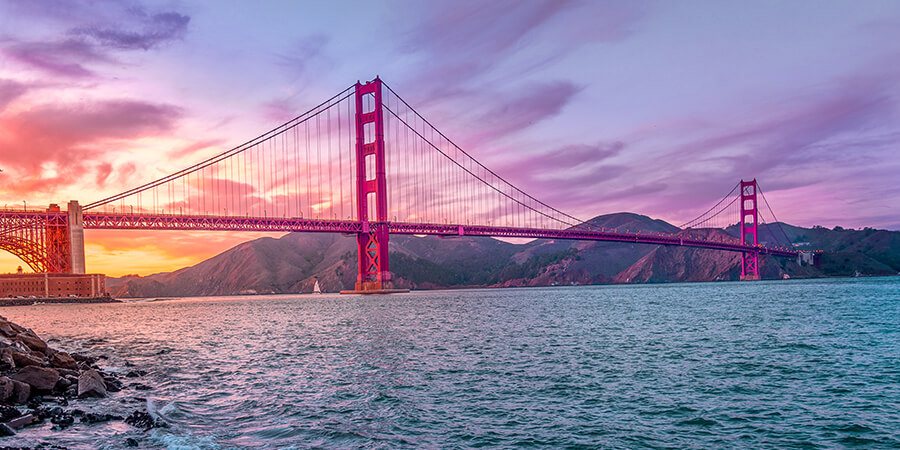 Bachelorette Parties
In a city as big as San Francisco, you can bet there's a lot to do for any night out, especially a bachelorette party! Ladies can enjoy the fantastic oceanside spas, wineries, SF Bay Area boat tours, pole dancing or other classes, premium shopping, bar hopping, clubbing, and much more. You can even hire makeup artists and photographers to get you ready for the night! San Francisco offers venues for all of these things, as do the surrounding areas, including Daly City, Oakland, and Berkeley.
Remember when you plan this special ladies' night, you can set up anything to fit the bride's tastes. Not every bride is going to want a late night of bar hopping, dancing, and drinking, so think outside the box if this is the case. Maybe check into one of the area's finest hotels and have a limo ready to pick you up the morning so you can all go to breakfast or sample wine at any of the great local options, like Bluxome Street Winery or the Winery Collective. Afterwards enjoy a spa treatment, and then head back to the hotel for hair and makeup before enjoying dinner at any of the fine restaurants this region has to offer. If the bride is more of artsy type or likes to try new things, there's several options for that as well! Paint pubs are a fun and interactive way to spend an evening of sipping on cocktails and creating art. There's also the Workshop SF, where you can sign up for an array of classes, including word working, sewing, calligraphy, flower arranging, hair braiding, screen printing, candle making and even metalsmithing and jewelry making. Then of course there's always cooking classes or dance classes. You'll easily be able to plan a spectacular event!
No matter what path you decide to take, travel the road with one of our gorgeous limousines or party buses. Our fleet offers a variety of beautiful vehicles, each one luxurious and perfect for bachelorette party travels. You can accommodate any number of guests depending on what vehicle size you choose, which is important for an event like this. It's always preferable if the entire party can travel together! Having a limo or bus at your service also allows you to all relax together while you decide on the next bar to check out, or as you sip cocktails on your way to the spa. Not to mention there's room to dance, and several entertainment options including music and movies. There's really nothing but perks to booking a rental with us, and you'll love how affordable it is, especially if a group is splitting the cost.
When you're ready to really get the show on the road, call us to book your luxury Bachelorette limo! Our agents are standing by and we can't wait to hear from you and help with service for this monumental event!