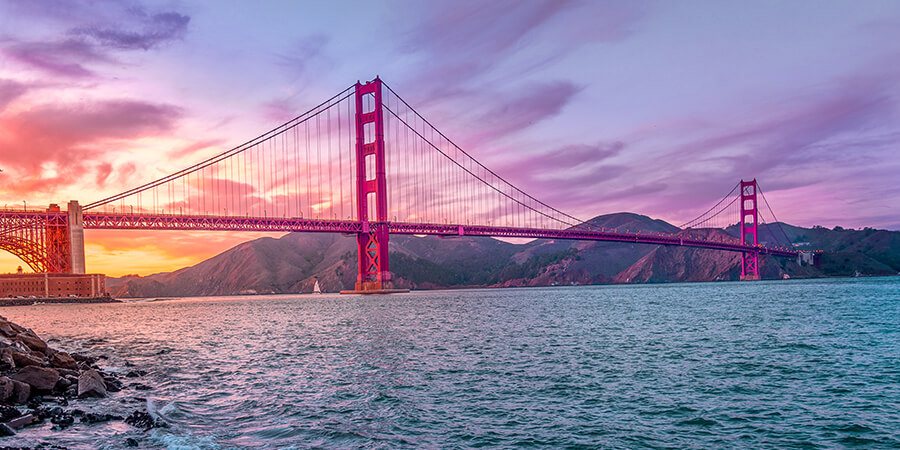 SANTA ROSA, CALIFORNIA
is a picturesque city in Sanoma County, just a little more than an hour north of San Francisco. As recently as 2014 the population was counted at just over 174,000,which makes it one of the largest cities in the region! The Santa Rosa metro area actually includes nearly 490,000 residents, so the businesses and attractions in this area are very diverse and plentiful. There are areas that attract tourists, wildlife and nature areas, performing arts venues, and various neighborhoods. No matter which ones bring you to the 95401, 95402, 95403, 95404, 95405, 95406, 95407, 95408, and 95409 zip codes, you're going to want to make time to eat. Below are some of our favorite places to eat and drink, and we recommend them all!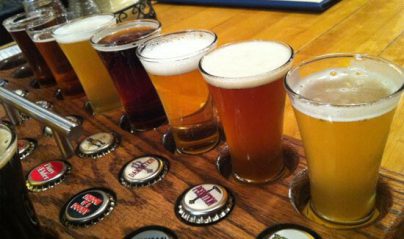 Russian River Brewing Co
Russian River Brewing Co is one of the best places in Santa Rosa area to go in and grab a great ice cold beer! They've got lots of Belgian ales and IPAs here, and their food menu is noteworthy too! We really love the pizza bites to go along with the beer. If you're a beginner, and even if you're not, we recommend ordering the beer sampler. You'll be very pleased with that array and you just may stick with it on every future visit! We have visited dozens of breweries in California, and this one stands out in our minds much more prominently than any of the others. Everything is just fantastic here. You can find Russian River Brewing on 4th Street between E Street and D Street! Don't miss it.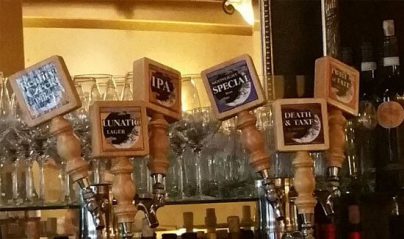 Flavor Bistro
Flavor Bistro, referred to by many as simply Flavor, gets rave reviews because of its high quality food, the unique tastes, the amazing service, and of course that one of a kind ambiance. Sitting on the patio here is an absolute pleasure, especially when you're having a really crisp and delicious salad along with some small plates. The pear bruschetta is a unique and delicious dish, and we love the calamari and sole sandwiches too. The wine list is very good here, but you'll want to note that the corkage fees are expensive here. It can be a little bit tough to get a seat at the bar since it's always busy here, so if you want to grab that prime seat, get there early and wait it out. We really love this place and we're certain you will too! Flavor Bistro is on Old Courthouse Square.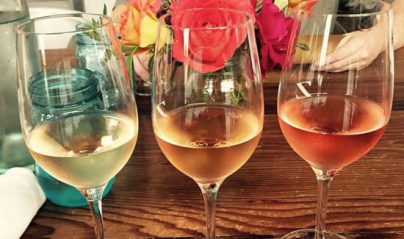 Zazu Restaurant & Farm
Zazu is another place that gets consistently high reviews from everyone that dines there, including us! They've got the freshest ingredients of any restaurant in the city, and it's so fun to dine in the brightly decorated former chicken house! If you love farms and you appreciate the California wine country, then you will really love this place, its ambiance, and the fine wines that they serve. We love the burgers here the best, but no matter what you order you'll be treated to a really elegant, fun, and even romantic meal. If you want to check out Zazu Restaurant & Farm, you can find it on Guerneville Road between Lupine Drive and Willowside Road.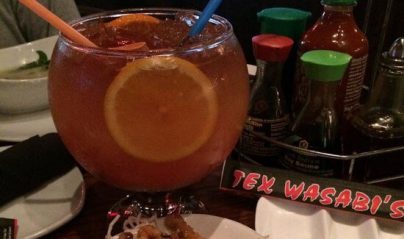 Tex Wasabi's
Tex Wasabi's is one of the most interesting dining and drinking establishments that we've ever been to. They've got a really varied menu here, from sushi to grilled and barbecued items, which makes sense when you look at the name of the restaurant! They call it rock 'n' roll sushi barbecue, and we love it! The bar area is just awesome, with a variety of beverages and expert mixologists who make outstanding cocktails. Strong and affordable too! The service that you receive here is really a cut above the rest, very friendly and accommodating, and even fun. We really love the ribs, and all the sushi is just so unique and so fun! What more can we tell you about this place? It's just great. You can find Tex Wasabi's on 4th Street between Mendocino Avenue and B Street.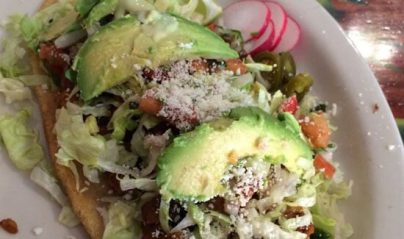 La Texanita Restaurant
La Texanita Restaurant is all about delicious Mexican food, and it keeps us coming back for more!. The chiles rellenos are amazing, and the tacos are superb - this is serioustly authentic food. The chicken milaneza quesadilla is a taste sensation all on its own, and the wet burritos are just amazing. They are HUGE. The harache is also wonderful, and the pollo asado is out of this world! We could easily keep raving about the menu, but how about that great service and the comfortable atmosphere too? We'd give this one five out of five stars if we were giving it an official review! It's really that good. You can find La Texanita Restaurant on Sebastopol Road between Roundelay Lane and Hampton Way.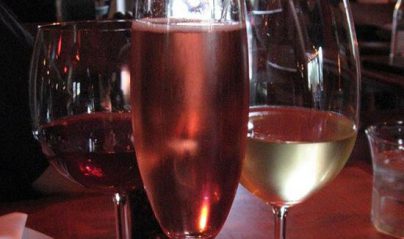 Willi's Wine Bar
Willi's Wine Bar may be one of the pricier local options for a night out, but it's also one of the absolute best. The wine is the reason to come in of course, but the food menu is also divine. The choices here are very eclectic, all small plates. Our favorites are the filet mignon sliders with seared foie gras! You can tell just hearing the words that it's amazing. Just wait until you taste it. The wine here is just amazing, with an incredible array that covers the entire California wine country selection and then some! Many say that Willi's has both the best food and the best wine in all of California. That's a bold claim, but one that we wouldn't want to try to argue with! You can find Willi's Wine Bar on Old Redwood Highway between Ursiline Road and Willow Green Place.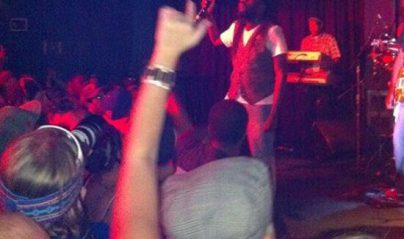 Last Day Saloon - CLOSED
We always say that Last Day Saloon is so good, that if it really was our last day, we'd want to spend it there! They've got the very best bands playing here, and great comedy acts too! We've attended many special events here including a Reach Out to Haiti Benefit Concert that was really fantastic and raised a lot of money, and we've also been here for New Year's Eve a few times! It's one of the best party atmospheres in all of California, so coming here to ring in the new year is an obvious choice! This is a fun bar to visit any night of the week! You can find Last Day Saloon on 5th Street between Wilson Street and Davis Street!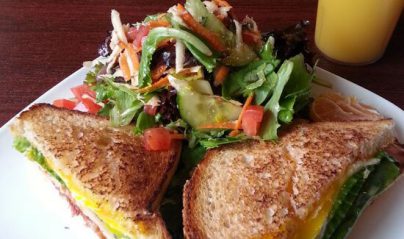 Dierk's Parkside Café
Dierk's Parkside Café is one of the more casual establishments on this list, with excellent Italian food that's available for either lunch or dinner. We love to come in for breakfast too! Their eggs are out of this world, and you'll want to try them with duck confit or vegetarian sausage. We especially love Grandma Dierk's Pull-Aparts, which is one thing that they're famous for! They consist of fried dough sprinkled with sugar and cinnamon! If you like doughnuts, you'll love these, but even more! Keep in mind that there may be a bit of a wait on the weekends when they're at their busiest, so you may want to shoot for a less busy day during the week! You can find Dierk's Parkside Café on Santa Rosa Avenue near the intersection with Wheeler Street.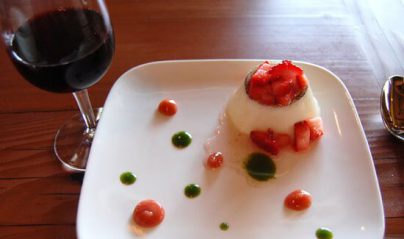 Syrah Bistro - CLOSED
Syrah Bistro is a French restaurant where you can enjoy a really unique atmosphere, crisp fresh salads, amazing seared foie gras, flavorful crab cakes, and exquisite liberty duck! They've got a really nice wine list here that will please even the pickiest wine drinkers, and even those who consider themselves experts will probably see one or two here that they have never seen before. The ambiance here is relaxed and luxurious, just like a real café in France. The portions are quite good, the service is amazing, and the prices are lower than you'd expect from such a nice establishment. Head on over to Syrah Bistro, located on 5th Street near the intersection with Davis Street!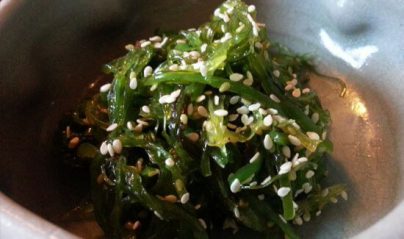 Gary Chu's Gourmet Chinese Cuisine
Gary Chu's Gourmet Chinese Cuisine is hands down the absolute best place to go for Chinese food! Though we love our cuisine from China, there are so many mediocre restaurants out there passing off their food as authentic. This is the real deal, and people travel from far and wide to enjoy it! We absolutely adore their martini prawn appetizer, and the General Tso's chicken is full of flavor. The service is incredibly friendly and fast, and the ambiance is a real pleasure too. Zagat rated and highly recommended by everyone we know, Gary Chu's Gourmet Chinese Cuisine is definitely one of our all-time favorites. You can find it on on 5th Street between Riley Street and Mendocino Ave.