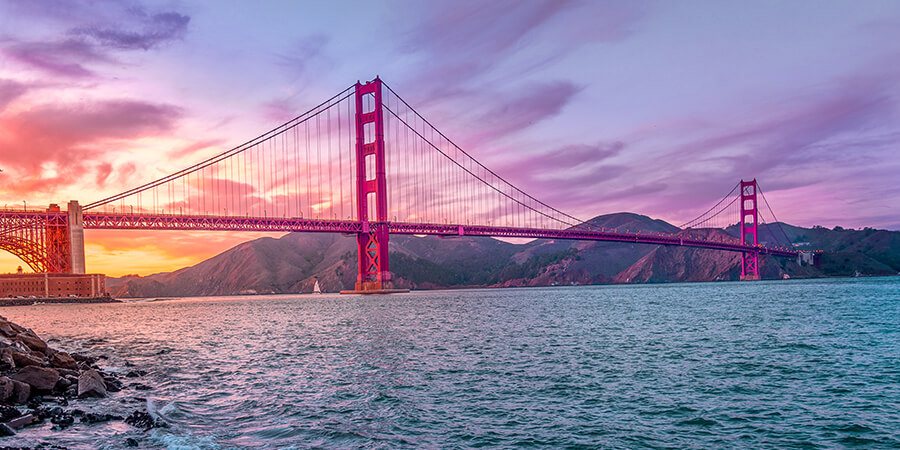 OAKLAND, CALIFORNIA
Oakland is one of the largest cities in the Party Bus San Francisco service area, with an enormous population of more than 445,000. It also happens to be the eighth largest city in California. The zip codes that apply to the city of Oakland are: 94601, 94602, 94603, 94604, 94605, 94606, 94607, 94608, 94609, 94610, 94611, 94612, 94613, 94614, 94615, 94617, 94618, 94619, 94620, 94621, 94622, 94623, 94624, 94649, 94659, 94660, 94661, 94662, and 94666. If you are planning to visit any stores or other attractions in those zip codes, you will definitely want to check out some of these famous bars and nightclubs in the area. We've chosen to focus almost exclusively on bars and nightclubs here since the area is so well known for them! Enjoy!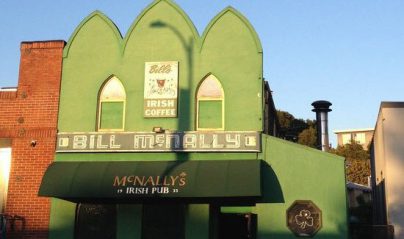 McNally Irish Pub
McNally Irish Pub is always a good time in Oakland! It's so authentic here, and we have always had a great experience every time we've come in. The crowds here are a mixture of younger and older regulars, as well as some new faces, and everybody is welcome. The bartenders are so friendly and happy to see everybody. The best drink here is their signature shot which is called the Mussolini. Just an incredible place to relax and let your cares go down the drain. The location of McNally Irish Pub is on College Avenue between Bryant Avenue and Hudson Street.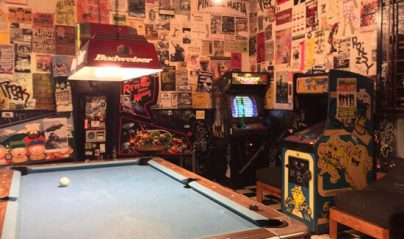 The Stork Club
The Stork Club is one of the most famous places to party in Oakland, with many local bands playing here each night. And we literally mean many each night. Oftentimes you can catch three of four bands here in one evening. We love that! They've got a great comedy night here too with some really talented comedians who will really tickle that funny bone. It's got a dive bar feel to it, which we appreciate, and there's more to do than just watch the bands. You can shoot some pool or play video games, or just meet some new people by the bar. One of the best punk atmospheres you will find in Oakland! You can find The Stork Club on Telegraph Avenue between 23rd Street and 24th Street. Very highly recommended!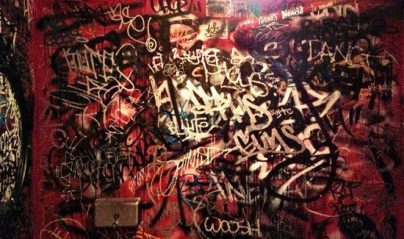 The Ruby Room
The Ruby Room is yet another of the famous clubs in the area, and we absolutely love this one for its incredible mix of eclectic sounds. They've got the greatest DJs on the weekends who really keep things moving with everyting from punk to funk, from soul to blues. The crowds that gather here are all great looking and ready to dance. The atmosphere is unlike any other, with a cave theme complete with fake boulders and glowing red lights. It's got a very intimate feel though it's spacious and comfortable. Our favorite time to come here is for eighties night! You'll be able to locate The Ruby Room on 14th Street near Oak Street. Don't miss this one! It's an essential.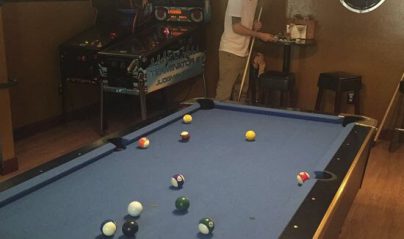 Luka's Taproom and Lounge
Luka's Taproom and Lounge is an essential in the Oakland area. It's got a cool vibe, kind of Cheers-like if that's what you're looking for, and we love to kick back here, have a few shots and maybe some beers, and enjoy shooting pool with our buddies. The food that they offer here is a cut above the rest, ranging from French goodies to American faves. Their Belgian beers are the best, and we love their shoestring fries too. Very old school. It's true that this is one of the loudest places around, so if you like it lively and boisterous, you are good to go! One of the coolest places around! The location of Luka's Taproom and Lounge is at 2221 Broadway. Don't miss it!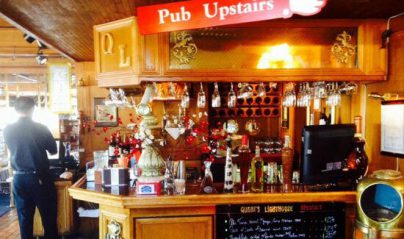 Quinn's Lighthouse Pub
Quinn's Lighthouse Pub is one of the few places on this list that is less of a party and more of a relaxed night out, which we love. They also happen to have some of the very best food around, including some seafood dishes that we would travel even a long distance for. They've got excellent pasta too, and if you're on a special date you will really appreciate the scenic view and the romantic atmosphere. Note that the restaurant is downstairs and the pub is upstairs! And you can throw your peanut shells on the floor here too (in the pub area anyway!) which is cool. You will be able to find Quinn's Lighthouse Pub on Embarcadero near the intersection with Oak Street!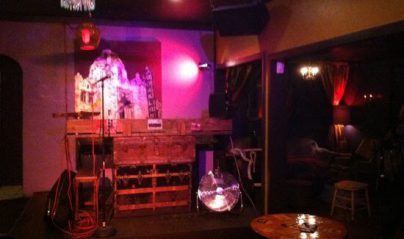 The Layover Music Bar & Lounge
The Layover (Formerly Pat's Bar) is one of those spots that's just such an essential part of Oakland... you can't imagine the city without it. We love coming in to watch the game while we enjoy a great beer or two or four! There are plenty of flatscreens around so you can catch the game no matter where you decide to sit. They always have great DJs here, but if you come in when they're not spinning, you can take advantage of their awesome jukebox. Plenty to do here including shooting pool. Really great crowds and lots of fun regulars to chat with. You can find The Layover Music Bar on Franklin Street between 15th Street and 17th Street.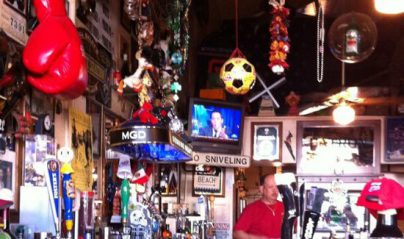 19th Street Station
19th Street Station is such a cool spot to spend a night on the town. It's located conveniently downtown, and we love to come in here before concerts to get a nice buzz going and just relax with our friends. The ambiance is very nice, uspcale and swanky, and the crowds that come in here always look good and are very friendly and cool. The drinks can be a little more expensive here than at other places, but it's better than most other places, and in a much more prime spot, so we don't mind it. It's definitely worth it. You'll be able to locate 19th Street Station on 19th Street of course, between Webster Street and Harrison Street.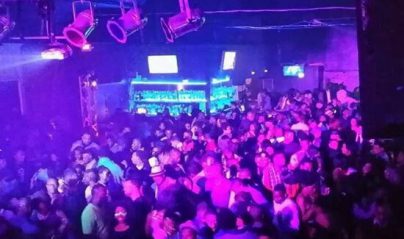 Karibbean City
Karibbean City gets one of our highest recommendations in Oakland, for the incredible drinks and live Caribbean entertainment provided by DJ Jude Dantes, as well as for that unbelievable Haitian food! Wow. We really enjoy the R&B and neo-soul music that's performed here too. The service is some of the friendliest and fastest that we have ever encountered in this area, and we absolutely love the fun and lively atmosphere. We've had so many wonderful times here and we would very highly recommend this place to you during your trip to Oakland! The location of Karibbean City is on Webster Street between 14th Street and 15th Street.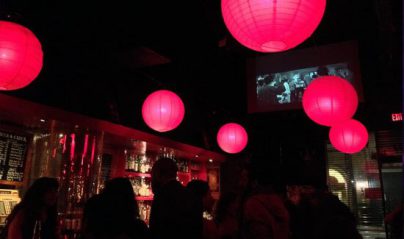 Radio
Radio is yet another hot spot here in Oakland, and though this one can be a little bit dead on the weekdays, it's as hot as a volcano on the weekends and we can't get enough of it! There's nothing on draft here, just bottles. Some have called it a dive bar, but we'd say it's a little more than that. We love the red lighting here, and all the candles providing warmth and ambiance. We also love the DJ, and the dance cages are a nice throwback. The location of Radio is on 13th Street between Broadway and Franklin Street.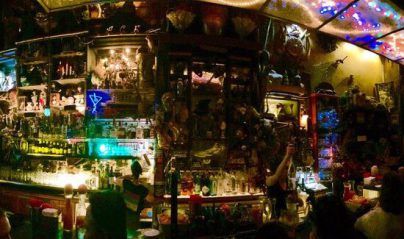 Cafe Van Kleef
Cafe Van Kleef is an awesome live music venue and club where you can enjoy one of the most creative and out there atmospheres of any club in the area, as well as awesome drinks. Their greyhounds are what they are known for, and we can drink those all night, they're so good! The punk bands that play here are the best ever. The only downside to this place is that there's not really any room to dance. Very fun place! It's tough to put this one into words, you've got to experience it for yourself! You can find Cafe Van Kleef on Telegraph Avenue near 17th Street.