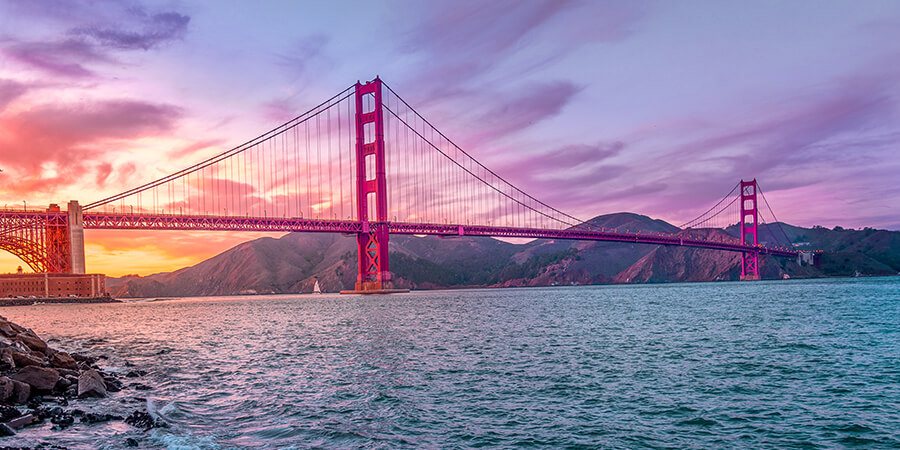 YOUNTVILLE, CALIFORNIA
is located within Napa County, and the population at last count was just about 3000. The zip code for this city is 94599. The area is particularly known for its fine dining, with many gourmet eateries that bring lots of new faces into the area every day. People also love to visit Hotel Yountville, the Lincoln Theatre, the famous Thomas Keller's French Laundry Restaurant, Ad Hoc which also belongs to Thomas Keller, and the Domaine Chandon winery and restaurant. Whatever brings you into Yountville, you can be sure that the restaurants and bars listed on this page will serve you very well during your stay.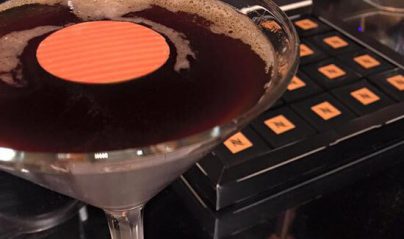 French Laundry Restaurant
French Laundry Restaurant has an incredible three star rating from the Michelin Guide, and if we're not mistaken it's the only restaurant in California with that claim to fame. The food here is simply out of this world, extremely high end and even generously portioned in comparison to most gourmet restaurants. The meals here focus on France as their origin of course. It's of course difficult to get into this restaurant since it's one of the most famous spots in all of California, but with some advance preparation and reservations, you can make it happen. No trip to this area would be complete without dining here at least once! You can find French Laundry on Washington Street between Webber Avenue and Creek Street.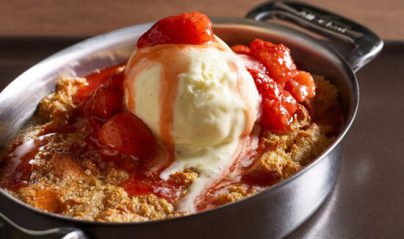 Ad Hoc
Ad Hoc, also owned by Thomas Keller, has a distinct focus on comfort food, and we just love their entire menu. As with all of Thomas Keller's endeavors, this one is a winner! We really enjoy the vegetable soup with bacon, and their steaks and fried chicken are also really incredible. The St Louis style barbecue with wagyu brisket slices is also an amazing choice. The wine list is really noteworthy here, and we love their desserts too, especially the doughnut dessert with that exquisite dipping sauce! Wow. If you can only choose one "comfort food" restaurant to visit while you're in California, this is the one to choose. You will be able to locate Ad Hoc on Washington Street between Mission Street and Oak Circle.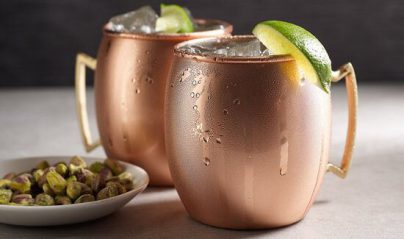 Bouchon Restaurant
Bouchon has a one star rating in the Michelin Guide. This is one of the most gourmet spots to dine in the Yountville area, and you cannot go wrong with this elegant French restaurant. The ambiance is very refreshing and beautifully decorated, and though it's nearly always packed with customers, you never feel like it's crowded. It's spacious enough for everyone. We really love the baguettes here, and the mango duck and short ribs are two of our favorite entrees. Even the french fries are out of this world. If the weather is beautiful, you may want to opt for the patio seating. It's very nice. You can find Bouchon Restaurant on Washington Street between Yount Street and Humboldt Street. Very highly recommended!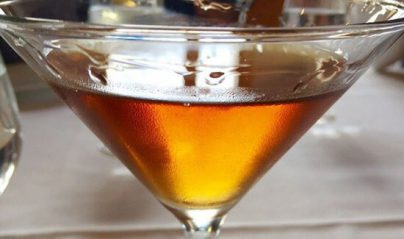 Richard Reddington's Redd
Richard Reddington's Redd boasts a one star rating from the Michelin Guide. It's just amazing in terms of the high quality of the food, the beautiful decor, and the charming attitudes of the very helpful staff. We've never had a dining experience here that we would rate as anything less than exquisite. The mojitos are our favorite way to begin or end any meal, and they are made with fresh mint of course, and the finest rum imaginable. We really love the fried green tomatoes with spicy buttermilk sauce, and their lamb bolognese is something else that you shouldn't leave without trying. Don't neglect that wine list either! Richard Reddington's Redd is found on Washington Street between Mission Street and Oak Circle.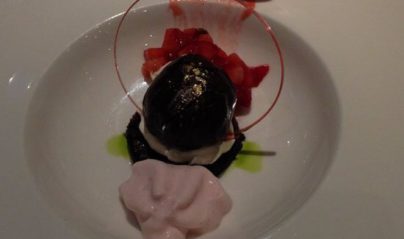 Etoile at Domaine Chandon - CLOSED
Etoile at Domaine Chandon has a one star rating from the Michelin Guide. The ambiance is just as excellent as the food itself, and though the prices are of course as sky high as any that you'll find in the area, it is definitely worth every single penny. We love the marinated Santa Barbara prawns! The duck breast with green lentils and orange montana huckleberry sauce is also something that we would very highly recommend to you. Many say that this is their favorite restaurant in the area! Be sure to check out Etoile at 1 California Drive! Don't miss this one!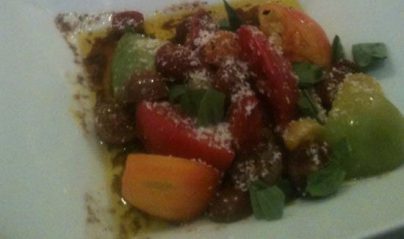 Philippe Jeanty's Bistro Jeanty
Bistro Jeanty is of course presented by the wonderful Philippe Jeanty, and just like all the other high quality restaurants that we have recommended on this page, this is another that we'd say "Don't miss!" about. It's so pleasant to dine here, and you will love the creme de tomate en croute just as much as we do. We also recommend the truite femee a l'huile, and the buttered egg noodles are an absolute must. The service is really fantastic, and of course that wine list! Wow. Every visit has been better than the one before it. You will be able to locate Philippe Jeanty's Bistro Jeanty on Washington Street between Oak Circle and Mulberry Street. This is one of our highest recommendations!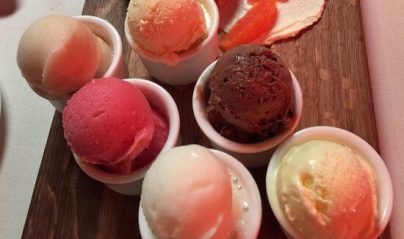 Bottega
Bottega is very contemporary and refreshing in comparison to some of the other gourmet restaurants in the area. It just feels a little less pretentious and a lot more organic. The servers are particularly friendly here, very warm and caring, and you can tell it's not just to get a big tip! That's always nice. We love the fried dough with prosciutto and melon dipping sauce, and the bread with parmesan and olive oil is a nice starter too. The wild mushroom polenta comes very highly recommended, and the short ribs are on of the most famous items on the menu. You can find Bottega on Washington Street between Humboldt Street and Yount Street. Just a wonderful place for lunch or dinner any night of the week or weekend!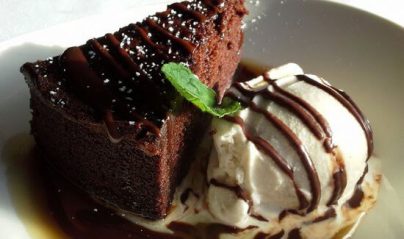 Hurleys Restaurant & Bar
Hurley's Restaurant & Bar is one of the best places to go for drinks and dinner when you're in the area. It's less pretentious than the other places on this list, but still very nice. It's got more of a bistro feel than a bar feel, and we love the fact that they have no corkage fee here. For dinner you'll want to try the wild boar or the short ribs, and in terms of the drinks you'll do just fine with any one of their specialties. We love to come in and just ask what they recommend, because everything is always good, and it's fun to mix it up a little instead of just getting the usual. You can find Hurley's Restaurant & Bar on Washington Street between Yount Street and Humboldt Street.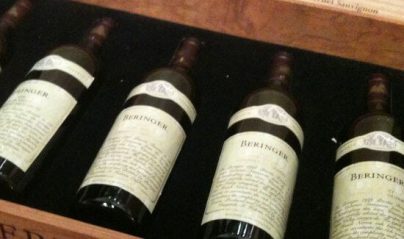 V Wine Cellar
V Wine Cellar is one of our favorite places to stop in and grab a few bottles of wine to bring home. They really have some of the best wines that you will find anywhere, and of course the prices do reflect that. But then, if you were worried about the prices, you probably wouldn't be here in Yountville. Tourists adore this place because they can grab some great local and international wines, as well as many great wine country souvenirs to bring back for their families and friends. Definitely worth a stop when you're in the area! You can find V Wine Cellar on Washington Street between Humboldt Street and Yount Street.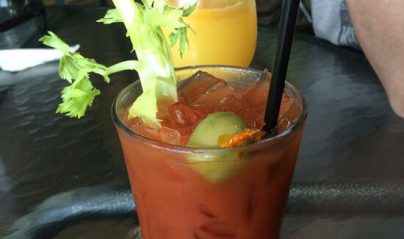 Pacific Blues Cafe
Pacific Blues Cafe has really captured our eye recently, with their wonderful al fresco patio, their delicious beer selection, and of course those famous garlic fries. We love their bleu cheese hamburgers, and that pairs so well with the strawberry lemonade. If you love reubens as much as we do, you've got to try theirs! It's a cut above the rest and then some! And also be sure to try their famous blues burger, which is a turkey burger with jalapeno jam. If that doesn't please your tastebuds then we don't know what will! You will be able to locate Pacific Blues Cafe at 6525 Washington Street. Very highly recommended!