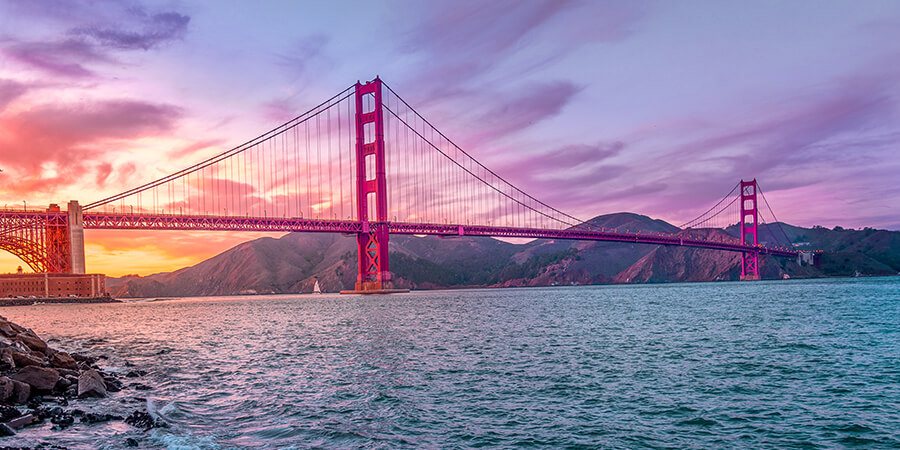 WOODSIDE, CALIFORNIA
is known for being one of the richest communities in the entire world, and with just over 5000 residents, it's one of the smaller and more exclusive areas that is included in our service area. It's located in the county of San Mateo, and the zip code that applies to Woodside is 94062. Though the downtown area is small and limited, there are some nice places to visit, including Roberts Market, Allegro Framing and Art which serves as both a gallery and a framing shop, and of course the famous Buck's of Woodside restaurant which is immensely popular with the Silicon Valley crowd. Stanford University is also located nearby. If you're coming to Woodside, check out some of our favorite establishments!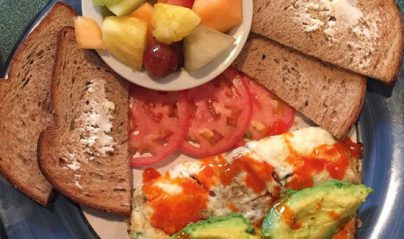 Bucks of Woodside
We just had to feature Buck's of Woodside first on our list because it is such a famous spot, particularly with the Silicon Valley crowd. This is where everybody goes to sign those huge contracts, or for the rest of us, just to enjoy the wonderful food. The ambiance is fun and lively, and the food is just fabulous. Really freshly prepared from the very best ingredients. Breakfast is one of the best times to come in, but any time is good, with their delicious hamburgers, salads, chili... and how about the crab melt? We love the egg plant here, and the shakes are really excellent too. One of the most fun places around, and it's right here in Woodside. You can find Buck's of Woodside on Woodside Road near the intersection with Canada Road. One of our highest recommendations!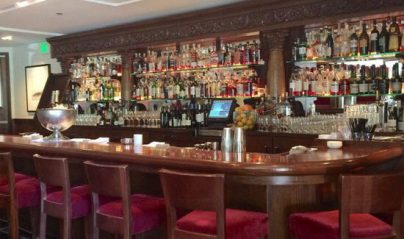 The Village Pub
Such a classic in Woodside, and we love coming in for a great meal and a few drinks. The waitstaff is really excellent here, very caring and friendly, always remembering who you are and giving you the opportunity to actually say, "I'll have the usual," in real life. That's always nice. The duck confit is top notch, and we really love the almond wood-grilled llano seco pork loin too. We love the roaring fires, and there's nothing better than enjoying that while you sip on any one of their fine wines. Of course the prices are on the high side here to say the least, but it's so good it's definitely worth it. Find them on Woodside Road near the intersection with Whiskey Hill Road. Very highly recommended!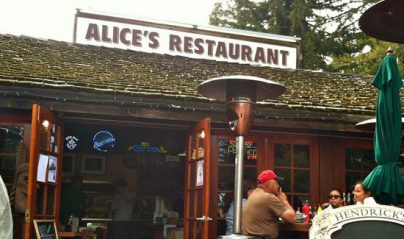 Alice's Restaurant
If you are looking for delicious comfort food in Woodside, you can't do much better than Alice's Restaurant. This is the place that is famous for its delicious breakfasts including some of the best eggs you'll ever taste... for its wonderful lunches and dinners including those sweet potato fries that nobody can get enough of... and for the kind of service that you haven't seen since the good old days, no matter how long ago your particular good old days really were! Their hamburgers are one of their biggest sellers and there's no question why, and we also love their tradtional Caesar salad and split pea soup. Delish! Such a wonderful place to enjoy a meal with the ones you love. You will find Alice's Restaurant on Skyline Road near the intersectionw ith Stadler Drive.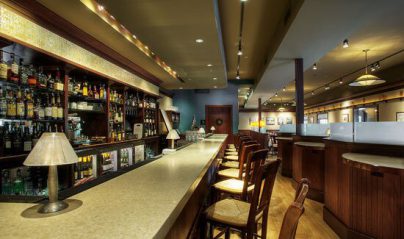 John Bentley's
John Bentley's in our opinion is top places to dine with your family and friends when you're in the Woodside-Redwood City area, and the items that we would really recommend most are the baby spinach salad with warm panchetta, red onion, and feta cheese... the pan seared foie gras with sweet and sour cherries and candied apricots... and of course their famous pan seared seabass! We love the butternut puree and the champagne vinaigrette is a must try. You are going to love the quality of the food, the attentiveness of the servers, and the beautiful atmosphere here, but chances are you've already heard about it and are familiar with it! If not, it's about time that you are. You can find John Bentley's on El Camino Real between East Selby Lane and Berkshire Avenue in nearby Redwood City.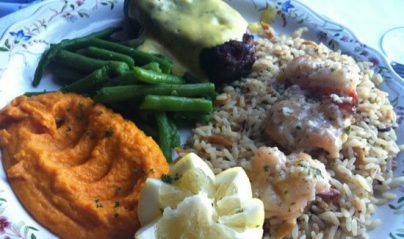 Bella Vista Restaurant - CLOSED
Bella Vista Restaurant is a old favorite we haven't visted in quite a while now, located right here in Woodside, and with one of the most wonderful atmospheres of any restaurant that we have ever visited. We're big fans of "rustic," and Bella Vista Restaurant really gets it right, with those fabulous knotty pine walls and the old fashioned screen doors. You'll feel like you've taken a trip to some hidden cabin in the woods for a vacation away from it all! We love the filet mignon here, and their wines are just fantastic. The service is some of the best that we have ever received too. Very highly recommended for special occasions such as Valentine's Day or anniversaries, as well as Mother's Day and Father's Day! You can find Bella Vista Restaurant on Skyline Boulevard between Ware Road and Comstock Road.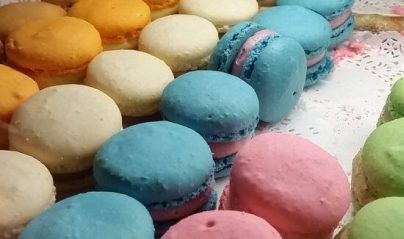 Woodside Bakery & Cafe
Woodside Bakery & Cafe has been a popular spot in Woodside for as long as we are aware of, and we can't imagine the city without it. We love coming in for their famous sour cream bread, and their custard tarts and fresh rolls for breakfast are just out of this world. And have you tried their sausage rolls? Everything here is just so good. It's got that old fashioned quality that we're always seeking but so rarely find, and when you find a gem like this you've just got to tell everybody about it! Be sure that you try their pizza too, and their brunch is an essential any time you are in Woodside. You'll find Woodside Bakery & Cafe on Woodside Road between Mountain Home Road and Canada Road. Very highly recommended!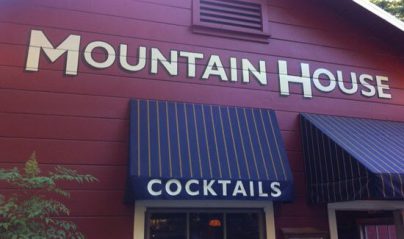 The Mountain House Restaurant
The Mountain House Restaurant has always been one of our favorite steakhouses, and we just love coming in for that enjoyably rustic atmosphere, the old fashioned service, and the incredible ambiance. Everything is just the highest quality here, from the steaks to the salads to the soups. We adore sitting by the fire and soaking up the ambiance too! You will definitely want to try the spinach salad with sweet citrus vinaigrette, goat cheese, and pecans. Delish! The skirt steak is also a nice choice, and we liked the rabbit ragu too. You can find The Mountain House Restaurant on Skyline Boulevard between Megans Lane and Henrik Ibsen Park Road.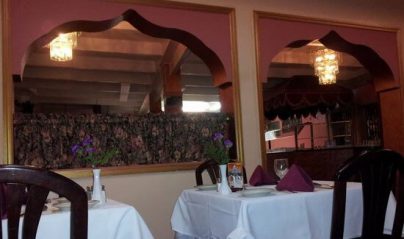 Suraj Indian Cuisine - CLOSED
Suraj Indian Cuisine is one of our favorite restaurants in the Woodside and Redwood City area, it's also perhaps the most low key and relaxed on our list! Their lunch buffet is not only delicious and hearty, but it's very affordable and extremely plentiful! Having unlimited access to Indian food this good is a diner's dream! On Fridays they even have free beer, if you can believe that! If that's not a major bonus then we don't know what is. Though it's one of the least fancy restaurants that we've recommended, the food is truly top notch, so don't let the ambiance fool you... the focus should be on the food, and it is. Our favorite item that they serve here is the Chicken Makhani! Find Suraj Indian Cuisine on El Camino Real near the intersection with Northumberland Avenue, in nearby Redwood City.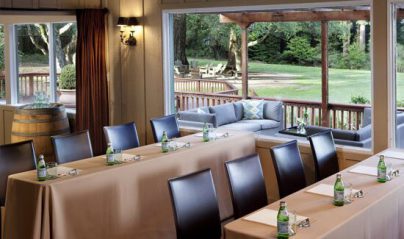 Mountain Terrace
Clearly we're trying to break the record for listing the most restaurants with the word mountain in the title! No, we're just kidding, this really is yet another great restaurant in the area that was worth a mention, though we do give you bonus points if you're able to remember which is which on this list! (Once you've tried their food you won't have any memory problems, believe us! They're all fantastic.) The view at Mountain Terrace is just exquisite, with rolling lawns and beautiful redwood trees reaching to the sky. If you're getting married soon, we'd very highly recommend that you consider this as your location. It's one of the very best, and we've attended a few very beautiful ceremonies here already! You can find Mountain Terrace at 17285 Skyline Boulevard in nearby Redwood City! Very highly recommended!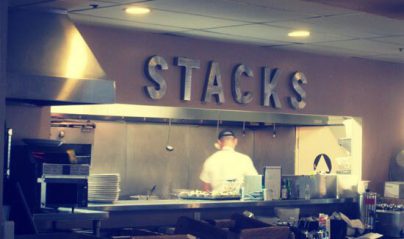 Stacks Restaurant
Stacks Restaurant has one of the most clever names of all the restaurants that we have reviewed! In case you haven't already guessed, their specialty here is pancakes! And they've got such a wide variety of them to please every single taste bud! The chocolate divine waffle, as is good as it sounds, and we also love their jitter bug smoothie! It's so good! Don't think that this place is only good for breakfast though! They also have wonderful lunches and dinners that are really worth even a long drive. We've come here so many times for the service and the ambiance too. It's just one of our favorite places, and we've always had wonderful times here! You can find Stacks Restaurant on El Camino Real between Edgewood Road and Claremont Avenue! Be sure to visit!