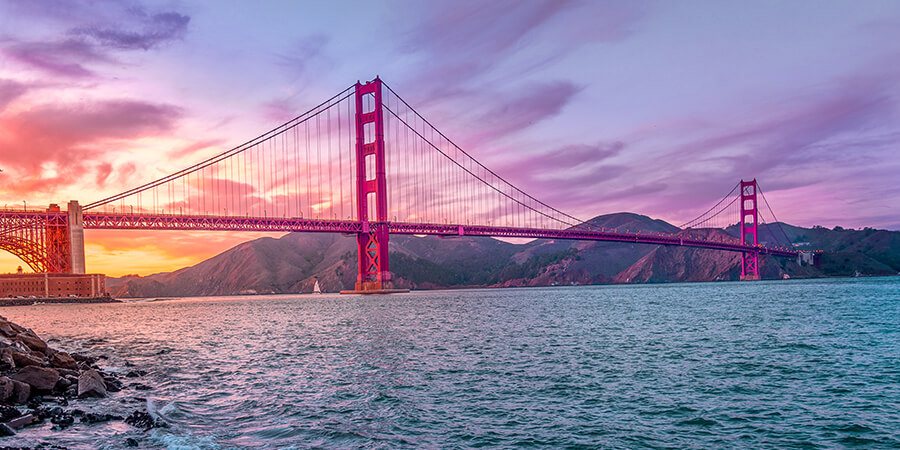 WINDSOR, CALIFORNIA
is a town that's located within the county of Sonoma, and at last population count there were approximately 26,000 people living here. The zip code of 95492 applies to this town. There are lots of active things to do during your visit to Windsor including golfing at the Windsor Golf Course or at the Windsor Golf Club, visiting the Windsor Bicycle Center, or perhaps taking a wine country tour through Vine Rover Tours or a similar company. We've enjoyed all our trips to this area as well as the attractions that we have visited, but what really stands out in our minds are these great bars and restaurants that are all in Windsor or within driving distance! Be sure to enjoy at least a few of these while you're here with Party Bus San Francisco.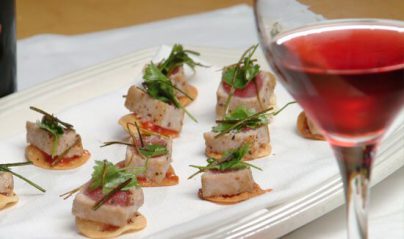 Restaurant Mirepoix
Restaurant Mirepoix is a really pleasant place to dine when you are in the Windsor area, with the beautiful decor and the very friendly staff. The food here is of course delectable French fare, and we simply love it! Their Prix Fixe menu is sensational, and they present their small portions of food in really creative ways. It's just as pleasing to the eye as it is to the palate! The wine list is really noteworthy here, and the corkage fee is very inexpensive. We hope that you'll give Restaurant Mirepoix a try when you're here. It's located on Windsor River Road near Bell Road. Very highly recommended!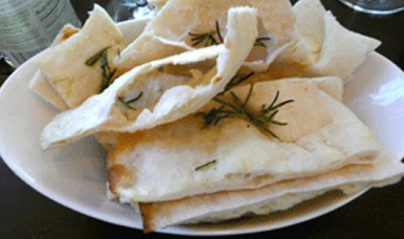 Odyssey Restaurant
We really love the name of Odyssey Restaurant just as much as we love enjoying an exquisite meal there! It really is quite the adventure. The foie gras burgers are our favorite thing to eat here. It consists of foie gras and black truffle braised short ribs wrapped in delectable beef sirloin, and it's served with fabulous frites and garlic aoli! Enough said. We were sold on it as soon as we first heard about it, and the actual flavor eclipsed any ideas we had! Really out of this world! The wine list is exceptional too, with wonderful Pinot Noir and Chardonnay among many others. You can find Odyssey Restaurant at 426 Emily Rose Circle! One of our highest recommendations!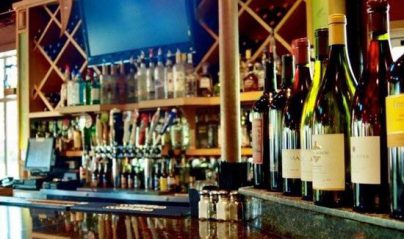 Johnny Garlic's
Johnny Garlic's is one of our favorite American style restaurants, with a very old fashioned vibe that we really enjoy, brought into the contemporary style of today. They've got delicious hamburgers, mouth watering steaks, and even some wonderful seafood dishes that will really knock you off your feet. Of course garlic is the main event here, which makes a lot of people not choose this place for date night! But if you are a garlic lover, you will just love it. The black angus half pounder with bacon and cheese is really a great burger. And don't overlook their delicious desserts. You will find Johnny Garlic's on 8988 Brooks Road South near the intersection with Los Amigos Road.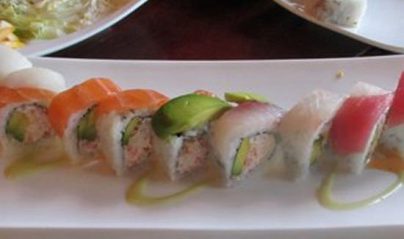 Ume Japanese Bistro
Ume Japanese Bistro has really charmed us in recent months! As Japanese cuisine and sushi lovers, we were very excited to try this place, and we've been back several times since that first visit. They have a really noteworthy wine and sake selection here, which of course pairs perfectly with the food. We absolutely love the fresh sashimi and sushi here, particularly the traditional favorites but the more creative rolls are very good too. We love the pork chop appetizer, and their miso soup is just wonderful. Everything that you find on the menu could be considered comfort food from the Orient! You will find this jewel of Japan on Old Redwood Highway between 3rd and 4th Streets. Don't miss it!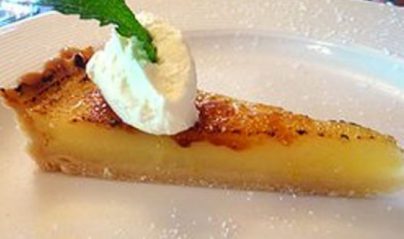 Bistro M - CLOSED
Bistro M is another one of our favorite French restaurants in the Windsor area, and we really love this one for its unique and pleasant flavors. The trout is one of our favorite dishes here, with the pork shoulder being a close second, and we absolutely love their arugula salad with cheese, pecans, and pears. It's so delish! Their wine list is not extensive but it is very well-chosen and it highlights several international selections that we really love. It's quiet and lovely here, just perfect for those romantic dates when you really want to have a conversation instead of trying to talk over the usual restaurant din. You can find Bistro M at 610 McClelland Drive.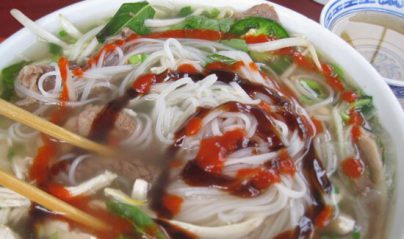 Truc Linh Vietnamese Restaurant
Truc Linh Vietnamese Restaurant gets one of our highest recommendations because they've got just about the best pho that we've ever tasted! Their chicken is just fantastic here, and the flavors that they use in each dish will really please you without overwhelming your senses. Understated and delicate are two words that come to mind when we think of the aromas and flavors here. It's very traditional and authentic, and we appreciate that. It's a great place to dine when you want to have an intimate atmosphere for a good chat. The service is very friendly here too, and they are happy to handle any questions you have about the menu, and to suggest something good for you too! You will find Truc Linh Vietnamese Restaurant on McClelland Drive between Bell Road and Richardson Street.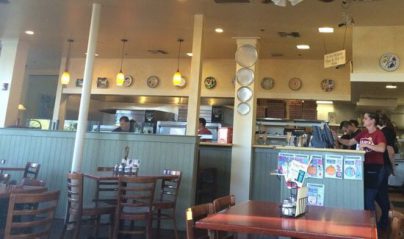 Mary's Pizza Shack
Mary's Pizza Shack is one of our favorite places to go for a great old fashioned pizza. It's not just pizza here though. They've got really juicy and delicious burgers, saucy pasta that will really please any alfredo-lovers out there, crisp salads with amazing bleu cheese dressing, and much more. Everybody in the area just loves this place. It's a family tradition for so many, coming in at least once a week to enjoy the great family friendly ambiance and the deliciously affordable food! We love the great service too, and we have had so many good times here over the years. You can find Mary's Pizza Shack at 9010 Brooks Road South.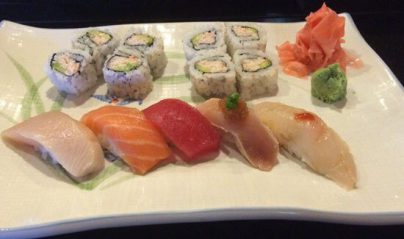 Senju Japanese Restaurant
Senju Japanese Restaurant is another sushi restaurant that we really enjoy. They have one of the best selections of sushi that we've ever seen, just a really lengthy menu of fresh and flavorful Japanese delights! The atmosphere here is very calm and relaxed, and we enjoy that, and we love to come in for their tasty miso soup and of course a couple of those "Rock 'n' Rolls." Gotta love those. They keep it really sparkling clean here, and the service is just really great. Very friendly and accommodating. We've come here many times with larger groups of friends and the staff has handled it with ease. Always a pleasant experience here! You can find Senju Japanese Restaurant on Brooks Road South near the intersection with Los Amigos Road.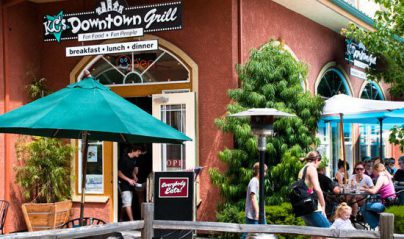 KC's Downtown Grill
We really love KC's Downtown Grill! Their breakfasts are so good that we find ourselves there at least a couple of times per week. Gotta get the coffee cake with breakfast if you go there! Remember that. It's that good. You don't want to miss it. The eggs benedict is unbelievable too, and that's saying a lot coming from us because we consider ourselves eggs benedict eggs-perts! Bad joke there! We know. For lunch we love the Lucy burger, or perhaps the Buffalo chicken sandwich! The outdoor seating area is very nice here too. You've got to give KC's Downtown Grill a try when you're in the area. You can find it at 9501 Duvander Lane! Very highly recommended.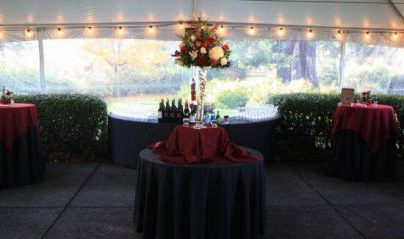 Charlie's Restaurant @ Windsor Golf Club
The location of Charlie's Restaurant can't be any more convenient for golfers... it's right at the wonderful Windsor Golf Club! We enjoy the spectacular views here, sitting on the patio and enjoying a really great lunch and some drinks. They've got great California style food here, and their pizza is noteworthy too. You'll definitely want to try the bleu cheese chips, and for dessert, the cheesecake. It's true that everything on the menu is good, so you really can't go wrong with anything that you select. We've been here many times and have always had a consistently good experience. You can find Charlie's Restaurant at Windsor Golf Club, on 19th Hole Drive between Shiloh Road and Skylane Boulevard. One of our absolute highest recommendations!