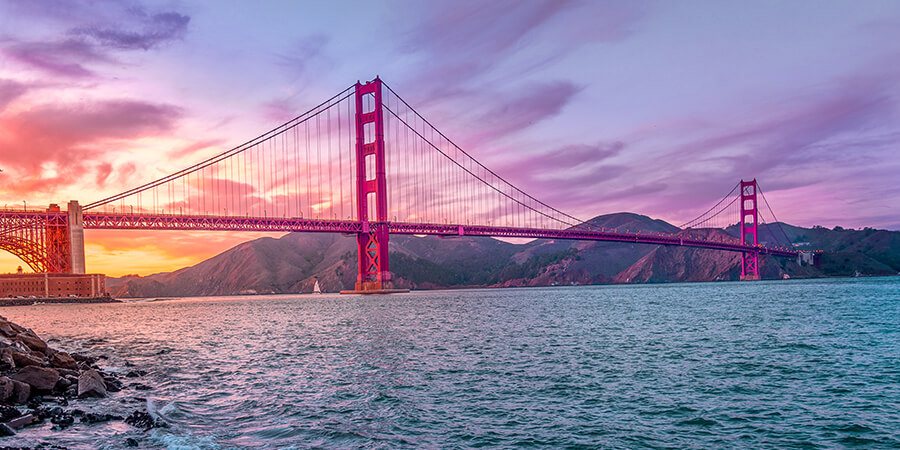 WATSONVILLE, CALIFORNIA
In Santa Cruz County you'll find Watsonville, a city with a population of about 52,000 people. Watsonville is particularly diverse with lots of people from different ethnic backgrounds, including Hispanic, Yugoslavian, Filipino, Caucasian, and Japanese. That diversity is one of the things that we love so much about Watsonville. The city is of course known for its production of strawberries, as well as apples and lettuce, and in terms of attractions, the main one here would have to be the Santa Cruz County Fair Grounds. The shows and exhibits each summer bring a lot of new faces int town. If you are planning a trip to the 95076 and 95077 zip codes, take note of these great restaurants and bars to enjoy while you're here!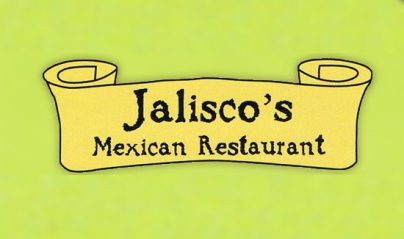 Jalisco Restaurant
For Mexican food with a California flare, Jalisco's is it. We particularly enjoy their delectable chiles rellenos, their creamy cheese enchiladas, and their sizzling chicken and beef fajitas, but even their simple tacos manage to be an exciting dish! We also love their house-made specials, like the guacamole and frozen Margaritas. The ambiance is perfect for romantic dates or casual get togethers with friends, and thanks to that lovely fireplace there's clearly a prime spot to sit here when the weather is cool, not to mention the relaxing home-away-from-home vibe it gives off. 618 Main St between Ford and E5h is where you'll find this Mexican-California fusion!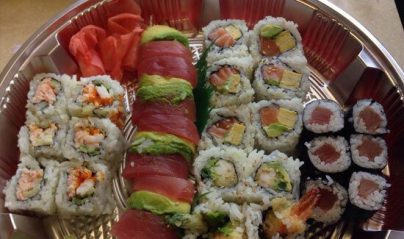 Miyuki Restaurant
Miyuki Restaurant is one of the absolute best sushi restaurants that we have ever been to, and we are always exciting to recommend it. We really love the atmosphere here, very nicely decorated and kept so clean. Miyuki offers a delightful dining experience for all, whether you're a couple on a date, or a large party that's out for someone's birthday, or just enjoying a family dinner. The sashimi is so fresh here, making for great sashimi dishes and sush rolls as well. Our favorites here are all the traditional rolls, including the California roll and the spicy tuna roll! We are also big fans of their Philadelphia roll. So good, and so flavorful! Miyuki Restaurant is located on E Lake Ave, and it's easy to find between Brewington and Beck!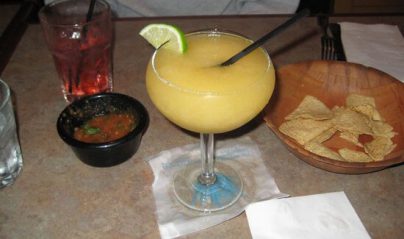 Cilantros
Cilantros has been known for their wonderful Mexican food for as long as we've been visiting the Watsonville area, and they are most well known for their wonderful seafood. Their burritos and enchiladas are also our favorites, and their chips and salsa passed our test for certain! If you are a lover of Mexican food, you know that the chips and salsa have to be good or nothing else matters. And they're excellent here. The ambiance is very nice, really beautiful decor and a great staff to set it off just perfectly. You will definitely want to give Cilantros a try when you are in the area, it's on Main Street near the South Green Valley Rd intersection! Very highly recommended.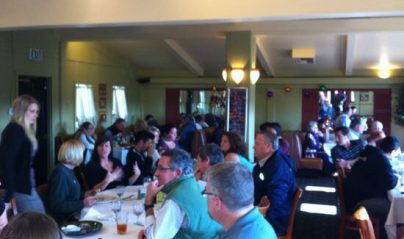 The Green Valley Grill
The Green Valley Grill is probably our top recommendation on this page. They are known for their mouth watering seafood dishes, and it's such a popular restaurant that the locals have lovingly shortened the name to simply GVG! "Meet us at GVG for lunch" is frequently heard around town. And that's an invitation that we could never turn down! Their salads are the freshest around, the salsa is addicting, and we also enjoy their calamari steak sandwich. It's hard for us to choose just a few foods to suggest because the entire menu is what we'd call top drawer, and we want to recommend every single item to you! GVG is located on Penny Lane near S Green Valley Rd!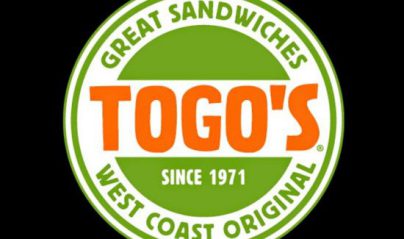 Togos
If you love a really great old fashioned sandwich shop (think Subway but better), then you have got to check out Togo's. It's a Watsonville original, having stood the test of time, providing delish dishes to Watsonville for decades! Few restaurants can say that they have been around that long. This favorite lunch stop is a real essential when you are in the area. It's nice to choose your breads, meats, veggies, and toppings, and just let the expert sandwich crafters do their thing. It's way better than any of their contemporary counterparts, believe us! We'd choose Togo's over any of those other sandwich shops any day! Pop into Togo's at Main St and S Green Valley Rd for lunch today!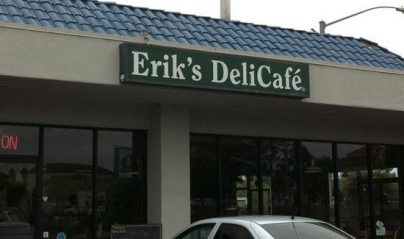 Erik's DeliCafé
Erik's DeliCafé has gotten our recommendation a time or two, and for good reason. They've got a very kitschy type of ambiance here, kind of old fashioned and retro, with a distinctly farm-like style that we love. And the service is equally old fashioned and caring, unlike anything you'll find elsewhere. We love how we feel so appreciated as customers when we come in here. And of course the food is superb! Erik's has the best soups and sandwiches around. You can find the popular Erik's DeliCafé between Green Meadow and California 152 on S Green Valley Rd.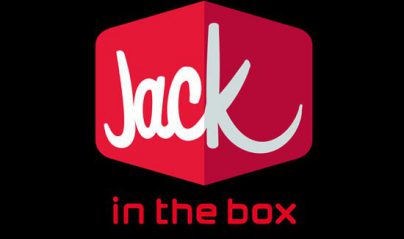 Jack in the Box
Fast food on our list of great restaurants in Watsonville? You bet, if you're talking about Jack in the Box! This is such a Californian tradition that we just had to include it here. It's one of the fastest stops for large groups when you're cruising around in the party bus, and how could you not love it here? Great burgers, fast service, fun atmosphere... We had to include one really quick stop on this list, and this is the one that we couldn't pass up. Jack in the Box is known for it's great food, and this location is no exception! They've got a great crew in Watsonville and they always get our order right! If you're in Watsonville and craving a famous Jack burger, this location is conveniently located on S Green Valley Rd near Meadows Dr!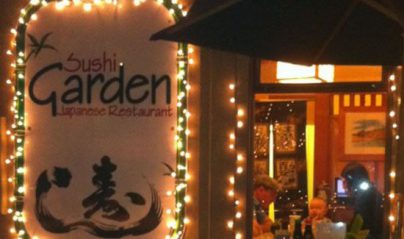 Sushi Garden
We couldn't leave Sushi Garden off the list even though there's already another sushi restaurant on this page, because really, we love them both equally. Sushi Garden, like the name itself, offers the freshest and most delicious sushi around. We love the tempura and the baked rolls here, and they have such a wide variety of different rolls too. We love the Bamboo Curtain and the Midori Michi. You may be surprised to find this one in a strip mall, but don't let that fool you. It's a wonderful restaurant and once you walk through that door you'll forget where you are. It's so great. You can find Sushi Garden on Main Street near the intersection with Pennsylvania Drive.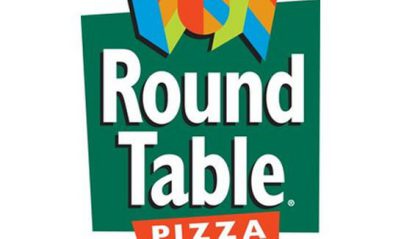 Round Table Pizza
If we had to count how many times we've raved about Round Table Pizza on these Party Bus San Francisco service area pages, it would be borderline ridiculous! But that should speak to just how great RTP is and how popular it is with so many locations. We've always enjoyed checking out all their different locations as we travel throughout California and beyond, and we love this particular location for its friendly vibe and wonderful wait staff. Of course the pizza is top notch and just as consistent as it is at all their other locations. Made from scratch and oh so good! The King Arthur pizza is our top pick! Watsonville's Round Table Pizza is located on Main Street! You can't miss it!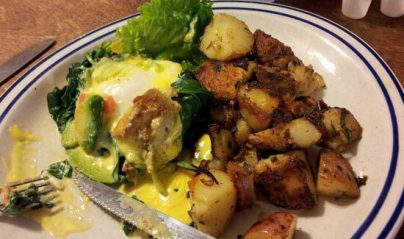 Red Apple Café
Red Apple Café is the type of diner you can go to get a home cooked meal three times per day. Their eggs Benedict is some of the best we've ever had, and how about those fluffy pancakes and the mouth watering potatoes? Oh, we could go on and on about how great their breakfasts are! But we'd really recommend that you go and find out for yourself instead of just taking our word for it! The portions are huge too, and the coffee? It's the perfect complement to a perfect breakfast! Their lunch and dinner options are just as tasty, with house made soups, sandwiches, and burgers! When you want a good meal, check out the Red Apple Café, one of our absolute favorites, on Auto Center Dr! It's right near the Arthur Rd intersection, you can't miss it!