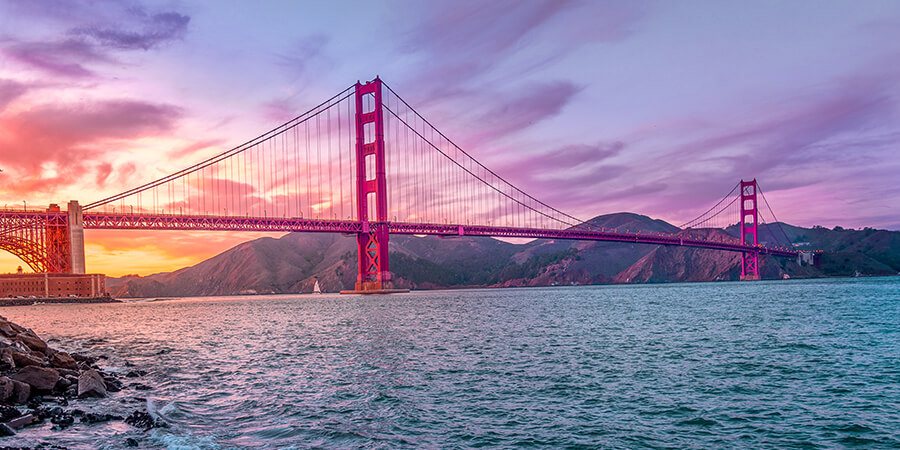 WALNUT CREEK, CALIFORNIA
is one of the most popular places to visit within East Bay, found within Contra Costa County of course, and providing many entertainment and business venues for the 64,000 people who live in the area. There are many cultural attractions here, including the California Symphony, the Center Repertory Company, the Civic Arts Program, the Clay Arts Guild, and the Lesher Center for the Arts. You may also want to visit Castle Rock Park, Heather Farm Park, Mount Diablo, and the Boundary Oak Golf Course, among many other attractions. There is so much fun to be had here! If you are visiting the 94595, 94596, 94597, and 94598 zip codes of Walnut Creek, here are just a few of our absolute favorite bars and restaurants for you to enjoy!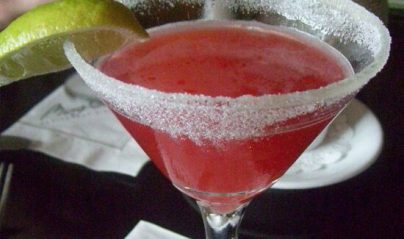 Bing Crosby's Restaurant - CLOSED
Bing Crosby's Restaurant is one of our favorite places to dine in the area, for so many reasons. We love the way that they capture the essence of the 1930s thru 1950s country club atmosphere that Bing Crosby himself must have enjoyed. You can pick up some of his memorabilia while you're here, and you'll also really love the piano lounge! The prices for the food can be a bit high here, but is really is excellent so we don't mind it. It's fun to dance here too, especially after a martini or two! In terms of the menu selections here, we love the steak the most! You can find Bing Crosby's Restaurant on Broadway Plaza near the intersection with South Broadway! Gotta love it!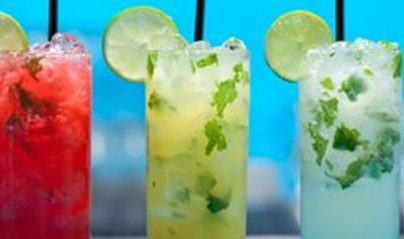 Havana
If you're seeking some really delicious Cuban tapas in the Walnut Creek area, look no further. Let Havana take care of your tastebuds and send you on a journey of taste. We really love this place. They've got wonderfully unique food and some of the best drinks that you will ever taste. The typical mojitos are just fine, but what we'd really recommend is the Mojito Mulato made with dark Bacardi rum! Dee-lish! You can save a bunch of cash by getting a pitcher of mojitos instead of ordering them by the glass. We love the black beans and the superbly fresh ceviche, and don't miss those plantain chips either! Very highly recommended! You can find Havana on Bonanza Street between North Main Street and Commercial Lane.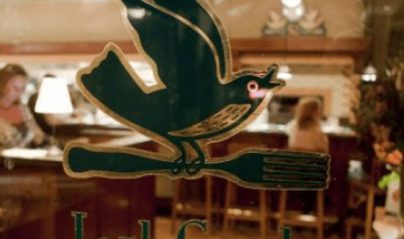 Lark Creek
Lark Creek is one of the most pleasant and rustic dining experiences that we have ever had. It's both classy and classic here, with an ambiance that is unrivaled by any other. We love the corned beef hash with poached eggs, and the hamburgers are really excellent too. If you are a lover of pot roast like we are, you'll really enjoy theirs. They've got great prime rib and seabass too, and you will certainly want to try their Ginger Island virgin cocktail. We love it! It's very clean and cozy here, with a great outdoor seating area, and a very friendly waitstaff that really goes out of their way for you. You will find Lark Creek on Locust Street between Mount Diablo Boulevard and Cypress Street.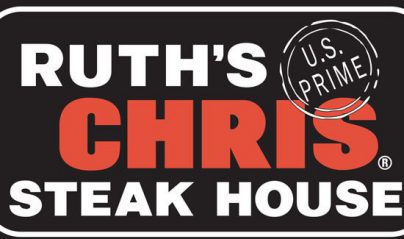 Ruth's Chris Steak House
Ruth's Chris Steak House is one place that will always get our recommendation, and this location in Walnut Creek is no exception. The chef, Ethan Muratori, is one of the best around, cooking every dish to perfection. We love the fact that the decor here is old school fifties style. It really makes us want to step back in time. The filet mignon is one of our favorite things here, and we also love their potatoes au gratin. The lobster tail and filet mignon is our favorite when we want to splurge! And their ahi tuna is out of this world. It's of cousre a bit on the expensive side here, but very much worth it. The service and the ambiance are unrivaled! You can find Ruth's Chris Steak House on Olympic Boulevard between Locust Street and South Main Street!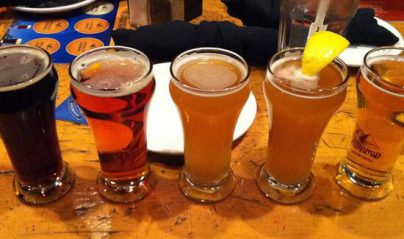 Pyramid Brewery
Pyramid Brewery is one of the most pleasant places to get a good beer in the Walnut Creek area. Of course they also have some of the best food around, so it's a popular lunch and dinner spot and one that we recommend highly. It's true that breweries are the trend right now and a lot of so-so establishments are popping up here and there, but this one is truly exquisite and worth a visit! We like this location even better than the one in Berkeley because it's got a wonderful outdoor patio. Great place to watch the game too! You can find Pyramid Brewery on Locust Street between Cypress Street and Bonanza Street.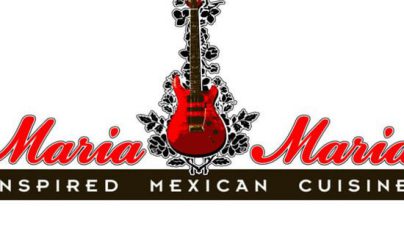 Maria Maria Restaurant
Maria Maria Restaurant is of course named after that classic Santana song, and this is, in fact, Santana's own restaurant! And we highly approve. This exciting contemporary twist on authentic Mexican food is something that was needed in this area and it is really appreciated by the regulars. The guacamole is made to order, and they have a seafood guacamole that we love even more, topped with jumbo lump crab meat and shrimp salpicon. The coconut ceviche is amazing, and we love the soft duck tacos too. We'd very highly recommend the Mexican sandwich, and the Chicken and Mole Tortilla Casserole is one of our favorite things too! Very extensive menu with lots of unique flavors. You can find Maria Maria Restaurant at 1470 North Broadway.
Il Fornaio
All of the Il Fornaio locations in California have charmed us, but this one in Walnut Creek is really something special. The atmosphere is really pleasant and comfortable, and the staff is a cut above the rest, really working hard to make you feel at home. The food is of course impeccable. There's a reason that they have won so many awards. The Chicken Francese is a really nice surprise here, with really great flavor. Great polenta appetizer too! The outdoor seating area is a pleasure too! You will be able to find this Il Fornaio location on Mount Diablo Boulevard near the intersection with South Main Street. Very highly recommended!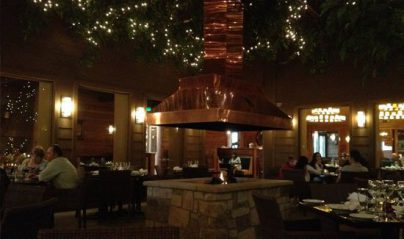 Vic Stewart's Famous Steaks
Vic Stewart's Famous Steaks is really a wonderful treat for the steak lovers out there like ourselves! We've been here many times for their superbly cooked steaks and seafood, and we'd recommend it to you very highly. Their onion rings are done just perfectly too, and we love their Manhattans here. Believe it or not, Vic Stewart's was the very first steakhouse in Walnut Creek, and here it is still standing the test of time. If you can manage to pull yourself away from the incredible steaks, try the prawns! They are excellent. You can find Vic Stewart's Famous Steaks at 850 South Broadway!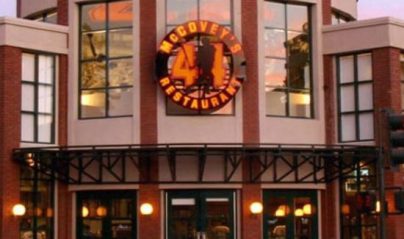 McCovey's Restaurant
McCovey's Restaurant is both old fashioned and contemporary at the very same time, combining that classic style of service with today's lovely decor and exciting flavors! The hot link sandwich is one of our favorite things to enjoy here, and we also love their garlic fries! The nachos are very nice, and the Buffalo wings are good too. Nice and spicy. If you want to find a great place to catch the game, this will do very nicely, and it's also very family friendly. Baseball fans of course love this place because of all the great memorabilia! You can find McCovey's Restaurant on North California Boulevard between Cypress Street and Bonanza Street! Very highly recommended.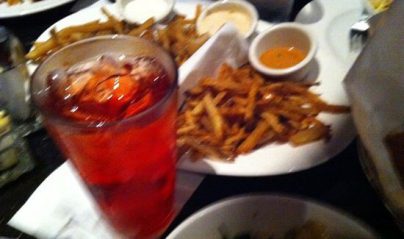 Stanford's Restaurant & Bar
Stanford's Restaurant & Bar is our absolute favorite happy hour spot in all of Walnut Creek! It's awesome to come in and get a hearty steak and a delicious beer or two! Beyond those great steaks, they also have macaroni and cheese fries, hamburgers, seafood, poultry... Even great salads and pasta! One of the things that we really enjoy here are their funky cocktails, including a gingerbread martini and even a candy corn martini! Those are respectively like Christmas and Halloween in a martini glass! You've got to love it. You can find Stanford's Restaurant & Bar on South Main Street near the intersection with Broadway Lane.