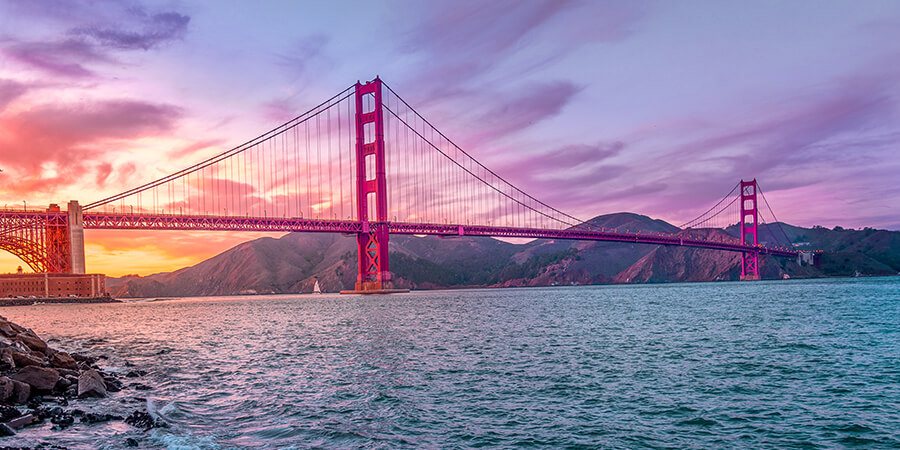 VALLEJO, CALIFORNIA
has a population of just over 123,000 making it one of the larger cities within the Party Bus San Francisco service area. One of the biggest attractions here is of course the Six Flags Discovery Kingdom theme park, which was previously known as Marine World and Marine World Africa USA. Solano Community College also has a Vallejo Center campus here. There are several great golf courses here (Blue Rock Springs, Hiddenbrooke, Mare Island, and Mortara Municipal), and many events and attractions (McCune Rare Book and Art Collection, Solano County Fairgrounds, the Vallejo Naval and Historical Museum, Dance Unlimited, and the Historical Empress Theater). Whatever brings you into the 94589, 94590, 94591, and 94592 zip codes, just make sure to visit at least one or two of these great restaurants while you're there!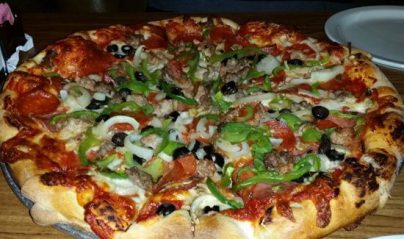 Napoli Pizzeria & Italian Food
You simply cannot beat Napoli Pizzeria & Italian food when it comes to amazing flavors of Italy and great ambiance. The pizza is the more old fashioned kind rather than today's gourmet kind, which we see as a really really good thing. We're fans of the tried and true! They've also got some really great Buffalo wings and garlic cheese bread here. Many people have told us that they believe Napoli has the best pizza in the area, and we would agree with that. The crust is perfect, the sauce is just right, and the cheese and toppings? Heaven! You can find Napoli Pizzeria & Italian Food on Tennessee Street near the intersection with Branciforte Street. One of our top recommendations!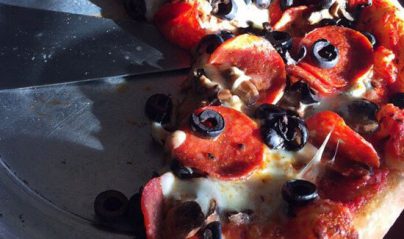 Front Room
Front Room is a favorite in the area for many people, and one of the things that makes that true is the stunning view of the water. It's so relaxing to sit and enjoy a great meal and a cup of coffee while you keep your eyes on those scenic surroundings. The food is really mouth wateringly good here, with our favorites being the shrimp pasta, the fish and chips, the prawns, the New York strip steak, and the ravioli. We also really enjoy the breadsticks, and their clam chowder is simply phenomenal. Sitting at the bar is a joy too! You can find Front Room on Mare Island Way near the intersection with Georgia Street. Don't miss this one.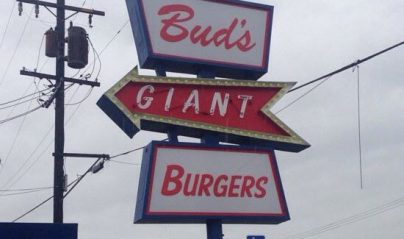 Bud's Giant Burgers
If you're looking for a place that's very relaxed and has some of the best American food around, you will definitely want to check out Bud's Giant Burgers. We absolutely love this place! Their hamburgers really are giant, and many say that they're the best in the area! You can really enjoy a meal here without having to worry about spending a fortune for it. Of course everybody loves their fries too. This is not fast food! This is classic American diner or drive-in style food at its very best! You can find Bud's Giant Burgers on Sonoma Boulevard near the intersection with Sereno Drive. Love it!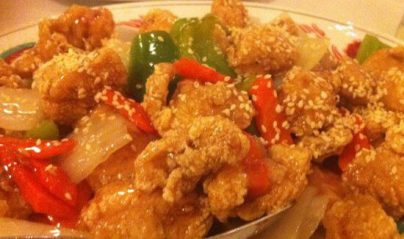 Annie's Panda Garden
The name of this restaurant sounds like a botanical zoo to us, but in reality it's a gem of a Chinese restaurant, and we just love it so much! Annie's Panda Garden is known for its honey walnut prawns, and their flat fried fish and fried rice are two more of our favorites. Though we've only been aware of this restaurant for a short time, people have told us that it's been here forever, and we hope it always is. They always serve your food so quickly, and so piping hot, just the way it should be! The prices are so low too, you can feed a family on a tight budget and still be so satisfied. Try the beef chow fun too! It's the best. You will find Annie's Panda Garden on Fairgrounds Drive near the intersection with Valle Vista Avenue.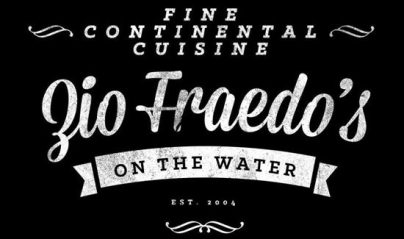 Zio Fraedo's of Vallejo
Zio Fraedo's of Vallejo is such a great spot to hold your special events... we've attended many weddings and graduations here, and it's always a joy. They have really great seafood items here including a really memorable clam chowder, and since it's right on the marina you really feel an authentic nautical vibe. The atmosphere here is as pleasant as can be, and the service is really out of this world. There's no reason to wait for those special private events to enjoy this place... come in for lunch or dinner any night of the week! It's fantastic! You can find Zio Fraedo's of Vallejo at 23 Harbor Way.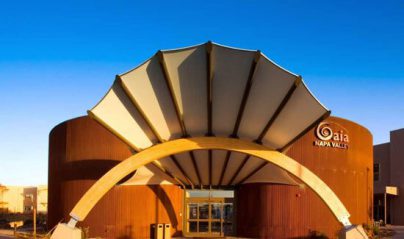 Gaia Napa Valley Hotel & Restaurant - CLOSED
We love staying at the Gaia Napa Valley Hotel when we're in the area, but what we love even more than that is dining in their wonderful restaurant! They have lots of healthy choices here, as well as more indulgent menu items, and the Zen-like ambiance is yet another reason that you feel like you're floating on cloud nine while you dine here. The service is just as upscale and professional as the hotel itself, with a waitstaff that really caters to the guests as if they were family in their own home. We feel very comfortable recommending this fine dining establishment to you, and we know you'll enjoy it just as much as we did. You can find Gaia Napa Valley Hotel & Restaurant on Broadway Street near the intersection with Donaldson Way.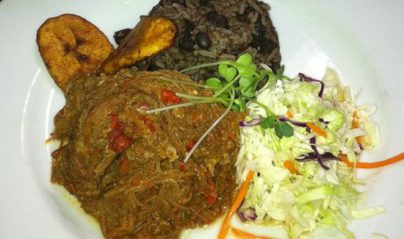 Havana Sol Restaurant & Bar - CLOSED
Havana Sol Restaurant & Bar has got to be one of the best places to indulge in Cuban and Caribbean flavors in the Vallejo area! This is one of the most upscale restaurants in the area too, so you're really treating yourself to an escape from the usual grind, in addition to enjoying an amazing meal. The combo of Cuban food with classic mojitos is just too much! It's so good! It's a beautiful place to dine, and they have really great drink specials. Live entertainment too! There are so many reasons to choose this place over all the other ones that are competing for your attention, but we won't waste any more time trying to tell you those reasons. Just head on over there and find our for yourself. You can find Havana Sol Restaurant & Bar on Virginia Street between Marin Street and Sacramento Street. Very highly recommended.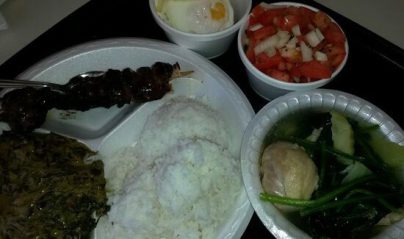 Andrea's Restaurant
Andrea's Restaurant is a real pleasure, with wonderful Filipino treats that you will not find anywhere else. We're really big fans of their adobo chicken, and the turo-turo items are really good too. When we dine here, we feel like we're dining at a friend's house rather than a restaurant. It's just so cozy and comfortable, and comforting! It's nice to hire this place for your private events and catering too, because they really go out of their way to make it a memorable experience. The steamed rice is top notch, and we love the drinks. You will be able to find Andrea's Restaurant on Maple Avenue between Revere Street and Springs Road.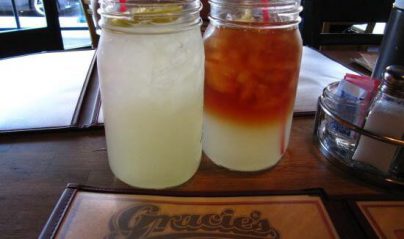 Gracie's BBQ
Gracie's BBQ is just out of this world! We love coming in for breakfast, for their fabulous poached eggs and the exquisite coffee. They pour you a nice large mug of coffee here, not those tiny cups that they give you at most restaurants, and they're got real half and half for it too. The barbecue sampler is one of our favorite things to order here, and it's enough to feed anywhere from two to five guests depending on their appetites! The barbecue sauce here is some of the best that we have ever tasted. There's a reason that this place is so popular! You will be able to find Gracie's BBQ on Sonoma Boulevard between Jeffry Street and Virginia Street. Don't miss this one, it's fantastic!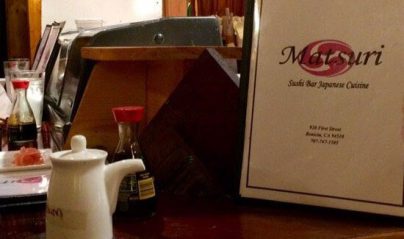 Matsuri Sushi
Matsuri Sushi is an essential in Vallejo as far as we are concerned. It's so good, that it's hard to type this review instead of just running down there to order some of their wonderful rolls and sashimi! We often come here with large groups of our friends, and the friendly waitstaff always handles the larger groups with so much ease. The fish is amazingly fresh, and they have some really creative rolls here. We also have not found a selection of nigiri that is as wide ranging as this one is. We love the location right on the water too! You will be able to find this Japanese gem of a restaurant at 480 Redwood Street. Just wonderful, and very highly recommended to you.