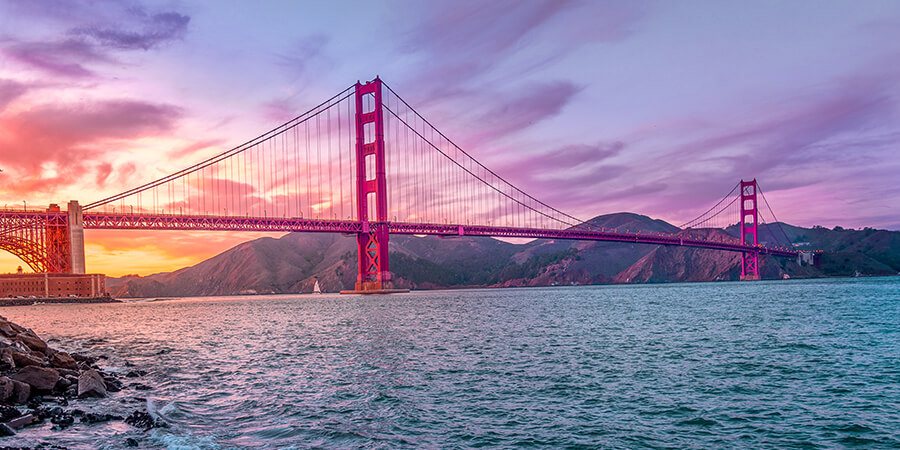 VACAVILLE, CALIFORNIA
is a city that's located in the county of Solano, and at last count the population was just about 89,000. This makes it one of the larger cities in our Party Bus San Francisco service area, covered by the zip codes of 95687, 95688, and 95696. During the Vacaville Fiesta Days, many new people come to town to watch the parade, and they also enjoy the outlet shopping in the area while they're here. The Festival of Trees and the Tree Lighting Ceremony take place each December and that is also a very good time to come to town. Whatever reason you come to Vacaville for, and whatever time of year, you can always take advantage of these amazing restaurants and bars! These are our absolute top picks in the area.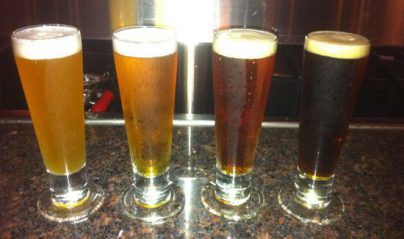 BJ's Restaurant & Brewhouse
BJ's Restaurant & Brewhouse is not only a great place to get an icy cold beer, it's also one of the nicest places in town to grab a bite to eat. The staff is so friendly and the ambiance is so inviting, it would be hard to find a spot that's so attractive to both the tastebuds and the soul! Really a great escape after a hard day at work. We love the ahi poke with fried wonton wrappers, and the deep dish pizza is also on eof the highlights here. The drinks are generously sized, nice and strong, and affordable too! If you love a great dessert, the pazookie comes highly recommended. So many people told us about it that we finally had to give in and try it, and we're really glad we did. You can find BJ's Restaurant & Brewhouse at 190 Nut Tree Parkway.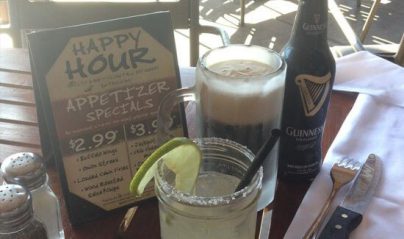 Tahoe Joe's Famous Steakhouse
Tahoe Joe's Famous Steakhouse is of course one of our favorite places in town for a great steak, and if you have ever tried it, you won't question why! Everybody knows it's so good. We love to come in during happy hour to save a few bucks and get a little more value for our money, but any time of day is good. The steak that we usually order here is the ribeye, and it's soooo good. Much better than at any other steakhouse in the area. For an appetizer, don't miss the railroad shrimp, and for dessert we'd most highly recommend the cheesecake. You'll be able to find Tahoe Joe's Famous Steakhouse on Helen Power Drive near the intersection with Sharpe Road.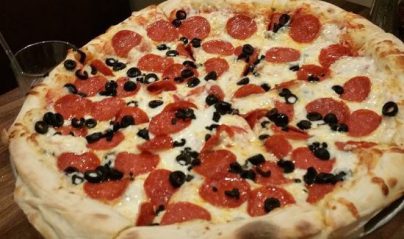 Pietro's
If you're seeking great Italian food in the Vacaville area, you can't go wrong with Pietro's. It's very classy and romantic, so it's both a great choice for date night and a wonderful place to go for impressive business lunches or a dinner out with the folks. They've got some of the best pizza in town, with amazing thick crust that's just packed with flavor. Everybody just raves about it. The steak sandwiches are another favorite here. We particularly love the friendly and personalized service, and the crisp tablecloths, linen napkins, and lit candles really set the mood. You will be able to find Pietro's at 407 Cernon Street. Very highly recommended!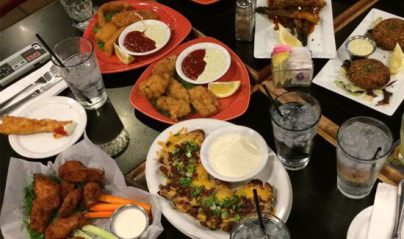 Merchant & Main Street Grill & Bar
Merchant & Main Street Grill & Bar has one of the most prime locations in town, so easy to find and just located in the middle of so many attractions. We love coming in for a few drinks at their bar, and dinner is a real pleasure here too. We love their lamb and artichoke. Whether you dine indoors or opt for their lovely outdoor seating area, you're bound to have a very pleasant experience. Brunch is really wonderful on Sundays too! If you're looking for a new happy hour place, this one is calling your name. Very highly recommended! You can find it of course on Merchant and Main, at the precise address of 349 Merchant Street. Don't miss it.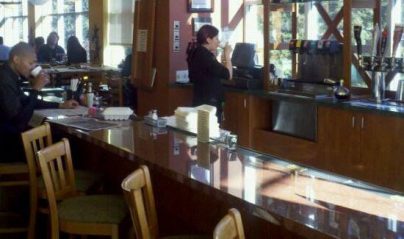 Creekside Bar & Grill - CLOSED
Creekside Bar & Grill is yet another great place to dine and drink in the Vacaville area. We absolutely adore their perfectly cooked juicy burgers, and if you come in for breakfast or brunch on a Sunday morning, we'd most highly recommend their delicious mimosas along with their eggs benedict! Our only complaint about this place is that they have a separate menu for the indoor and outdoor dining areas, so where you sit kind of depends on what you feel like eating! But we don't mind it too much, because everything here is just so good. You can find Creekside Bar & Grill on Main Street near Elizabeth Street.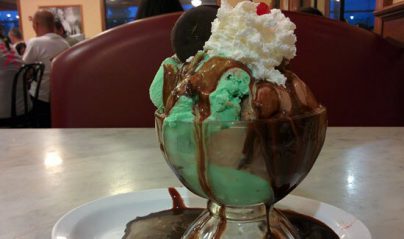 Fenton's Creamery
Fenton's Creamery is your spot for delicious comfort food in Vacaville. The reuben sandwich is one of our esssentials on the menu, and their avocado burgers are really out of this world. Of course the ice cream here is really the main event, and we love the peanut butter with chocolate and peanuts, and the strawberry cheesecake ice cream is a very nice summery flavor too. We love the black and tan too! The people who work here are very friendly and always in a great mood, and that's part of the reason that we enjoy coming here so much. You will be able to find Fenton's Creamery on East Monte Vista Avenue near the intersection with Browns Valley Parkway.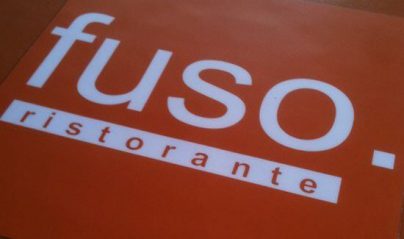 Fuso
Fuso is one of our favorite Italian places in the area, with some of the very best food around. You can't go wrong with any of their delicious pastas, freshly prepared with zesty herbed sauces and served with real flair. What's our favorite thing on the menu? Probably the Fettuccine Carbonara. It's fantastic! The ambiance here is both elegant and comfortable, just so pleasant to dine in with your friends, loved ones, or perhaps your significant other. Dates are always wonderful here. We love the waitstaff too, they are so helpful and knowledgeable when it comes to the menu. If you have any questions at all or if you'd like a suggestion as to what to order that night, they're right there and happy to help. You can find Fuso on Main Street near Elizabeth Street!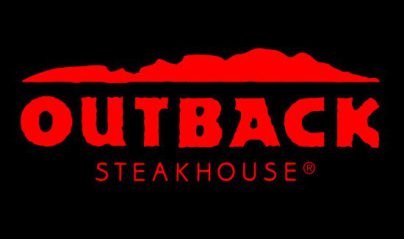 Outback Steakhouse
We don't often recommend chain restaurants just because most people are already familiar with them and we figure they don't need any help from us! But we do love Outback Steakhouse. They've got soe of the very best steaks in town, and though that's what they're really known for, they've got some lesser known gems in the way of pasta and poultry too! Their seafood has probably already had enough promotion, but we do love the shrimp on the barbie. And it's pretty much tradition to get that delicious bloomin' onion when you're here too! Always a good time. You can find Outback Steakhouse on Davis Street between Olive Street and McKnight Lane.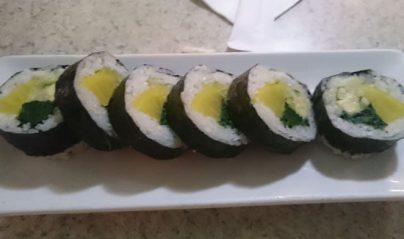 Hisui Japanese Restaurant
If you're a lover of sushi like we are, you will certainly want to give Hisui Japanese Restaurant a try. It's located conveniently right here in Vacaville, and they even have a special deal on all you can eat sushi that will really please the heartiest appetites! We honestly don't know how they do it for such a low price.The Teppanyaki style dining is always a pleasure, and it's very romantic here too. Jack's Special #2 Roll is our favorite on the menu, and all of their nigiri is delectable. You will be able to locate Hisui Japanese Restaurant on East Monte Vista Avenue near the intersection with Allison Drive.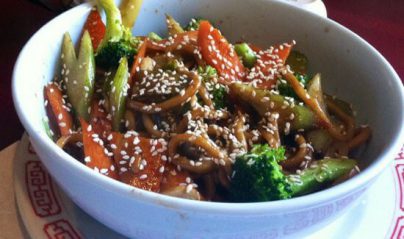 Chin Hua Mongolian Barbeque Restaurant
If you love the Mongolian barbecue style of dining, you will definitely want to pay a visit to Chin Hua Mongolian Barbeque Restaurant when you're here in Vacaville. If you've never tried this style of restaurant before, we'll break it down for you. You choose your own meats and vegetables, blend up your own sauce, and then let the chefs go to work on that big Mongolian grill. This place has been in business for a very long time now that we're aware of, and they've had the same staff for all that time too. It's rare to find a place that cares about its customers so much. You'll find Chin Hua Mongolian Barbeque Restaurant on Nut Tree Road near the intersection with Keith Way.