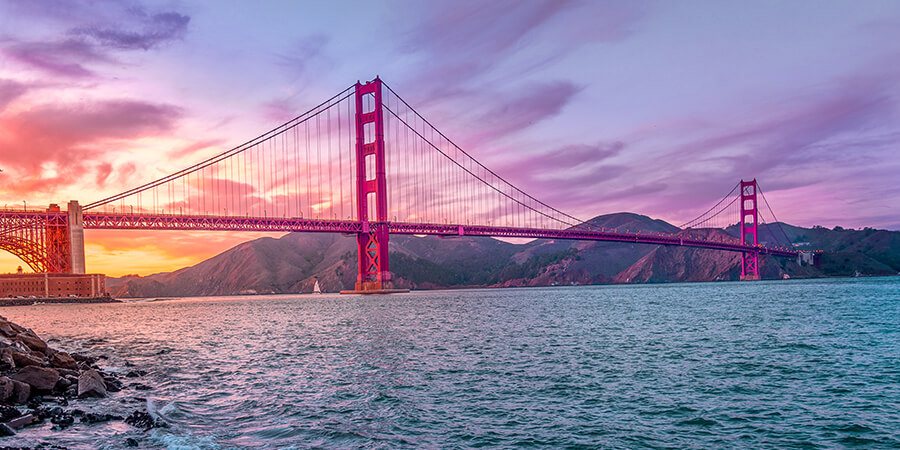 UNION CITY, CALIFORNIA
is located within the county of Alameda, and there are just over 75,000 people living within the city at this time. The zip code of Union City is 94587. Many times you will hear people mention the Tri-City Area, which includes Union City, Fremont, and Newark. Many people come to Union City to see the San Francisco Bay Area Flight 93 Memorial which is found within Sugar Mill Landing Park. United Airlines Flight 93 was of course the flight that was scheduled to fly to San Francisco on the morning of September 11th, 2001, but instead when it was hijacked, it crashed in Pennsylvania. This was the first memorial that was completed in memory of the crew and passengers that were on Flight 93. Whether you are coming to the area to see the memorial, or for some other reason, you've of course got to take some time to refuel with a good lunch or dinner and perhaps have a drink or two. These are our top choices for bars and restaurants in the Union City area.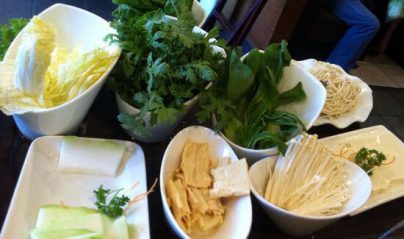 Little Sheep Mongolian Hot Pot
If you love hot pot, you will love Little Sheep Mongolian Hot Pot! This restaurant is extremely authentic, so you can just walk right in and enjoy a meal that you should really have to travel to the other side of the globe for! Tuesday nights are our favorite time to come in because they have an all you can eat deal for just under seventeen dollars. Many say that the prices here are too high, but the quality and the service are so superb. We particularly love the level of spice here! Nice and hot! You can find Little Sheep Mongolian Hot Pot on Alvarado Niles Road near the intersection with Decoto Road. Very highly recommended!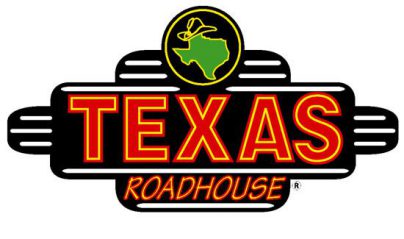 Texas Roadhouse
Texas Roadhouse is a great place to go for a delicious steak or some mouth watering fall-off-the-bone ribs! Yum! We love the buns that they serve for an appetizer, and that cinnamon butter is just out of this world. The all you can eat peanuts are a nice bonus here, and the kids of course love it. There are lots of wonderful barbecued items here, and we also love the filet mignon when we feel like splurging on ourselves a bit. They age their own meat here too, so you know you are getting the highest quality! We really love the low key atmosphere and the friendly service that we receive. You can find Texas Roadhouse at 32115 Union Landing Boulevard.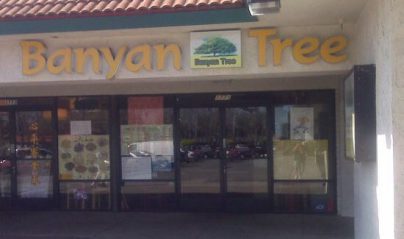 Banyan Tree - CLOSED
If you love delicious Asian and Malaysian food, you really do owe it to yourself to give Banyan Tree a try. They've got one of the most inexpensive lunch specials in the city on the weekdays, under five dollars! You're lucky to pull that off at fast food restaurants, let alone at a fantastic place like this! The roti canai is one of our favorite things here, a delicious crepe with unbelievable coconut flavor, and it's served with a curry sauce that you will adore. We also love the la sa vermicelli, and the delicious Indian pie. Though it's located within an unassuming strip mall, don't let that fool you. The dining experience here is exquisite. You can find Banyan Tree at 1771 Decoto Road.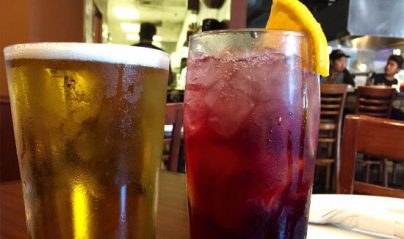 Gerry's Grill
Gerry's Grill is one of our favorite places to go when we just want to sit and catch up with our friends with some really delicious food. The service is excellent here and the pace is unhurried so you have plenty of time to relax and enjoy the ambiance... we really hate those restaurants where they rush you and don't allow you to linger over a cup of coffee after the meal! The steaks are really delicious here, and any one of their Filipino specialties will do you just fine. The karaoke on Wednesdays is lots of fun and a great reason to visit in the middle of the week too! You will be able to find Gerry's Grill on Courthouse Drive between Dyer Street and Holly Way.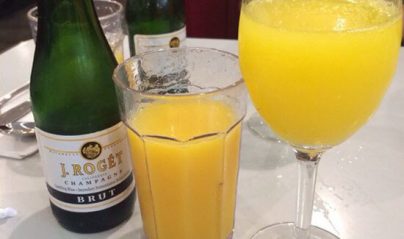 Baldie's Cafe
Have you ever had the pleasure of visiting Baldie's Cafe? If not, you really should make it a priority to stop in sometime. They have some of the lowest prices in the area, and yet the food is such high quality and the service is out of this world. We love coming in for breakfast for their delicious bacon and eggs, and later in the day you'll really love their rib eye with mashed potatoes, a crisp salad, and perfectly cooked veggies. You're just not going to find a more authentic old fashioned fifties style diner like this! This is as good as it gets. You will be able to find Baldie's Cafe on Decoto Road near the intersection with Royal Ann Drive.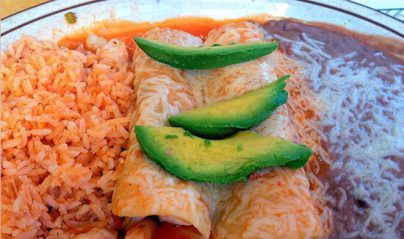 Mexico Lindo Restaurant
Mexico Lindo Restaurant has got to be our top choice for Mexican food in the area... the quality and authenticity is just unrivaled by any other place around. We love their tequila selection here which makes for some of the greatest margaritas that you'll ever taste! The two dollar margaritas on Mondays are the best reason to come in! And their chips and salsa definitely meet and exceed our approval too! There was a time when the quality of the food had declined here, but we think they may have been under different ownership then. If you haven't been there in a while, give them another shot. It's fantastic. You can find Mexico Lindo Restaurant on Alvarado Niles Road near the intersection with Central Avenue!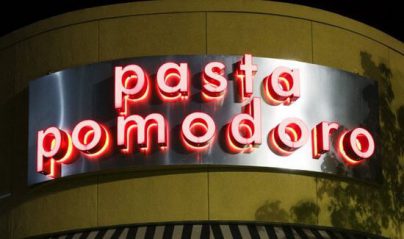 Pasta Pomodoro
Pasta Pomodoro is one that we have recommended to many friends over the years, because that delicious pasta is just too good to pass up! Our favorite dishes here are the Chicken Marsala, the Mafaldine, the Gemelli, the Pollo Griglia, the Spinachi Salad, and the Insalada Mista! You cannot go wrong with any of those, but we've heard that the rest of the menu is superb as well. The brunch menu is fantastic too, and we highly recommend this restaurant for brunch after a long weekend when you really need to refuel with something good! You'll be able to find Pasta Pomodoro at 32216 Dyer Street.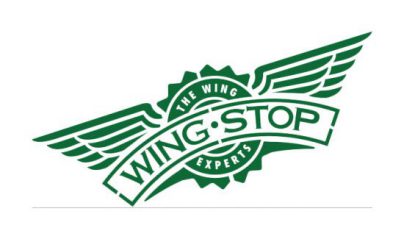 Wingstop
Wingstop is very appropriately named, because it really is our favorite wing stop! When you are craving delicious barbecued items, there is no place better than this, and you definitely aren't going to find faster service anywhere else! Though this is a chain restaurant, we recommend this spot higher than the other ones because it's more spacious and you don't feel so crowded even when it's packed. They call themselves the wings experts here, and we would have a very hard time disagreeing with that! They really do it right. You'll be able to find this Wingstop location on Decoto Road near the intersection with Union Square!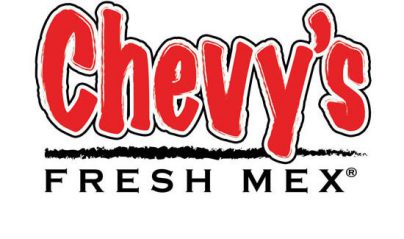 Chevys Fresh Mex
We can't even count how many times we have recommend Chevys Fresh Mex over the years. We just love this place. One of the few chain restaurants that we really feel is worth our time of day. We love the festive atmosphere here, and it's well lit and spacious too, which is nice. The watermelon margaritas are just unbelievable. We'd come here just for those! They've of course ten or eleven more margarita flavors that will please your tastebuds too. The kids really love the tortilla machine here, and the adults just fall in love with the food! What's our favorite item on the menu, you ask? It's got to be the chile verde. Unbelievably good! But then again so is everything else. You can find Chevys Fresh Mex on Courthouse Drive between Dyer Street and Holly Way.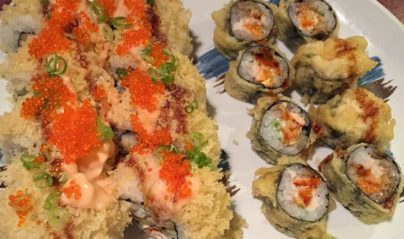 Koi Sushi Boat
Koi Sushi Boat is one of our favorite places to go for sushi in the Union City area, with the freshest selection of fish that makes for exquisite sashimi and sushi rolls, as well as excellent nigiri. The miso soup is one of the best that we have tasted anywhere, and we also enjoy the edamame. In terms of the rolls, if you'd like our recommendation, we'd say to try the Starcraft Roll! We love both the name and the taste! The portions are larger here than at most sushi restaurants too, which makes it a little bit less authentic, but that's one Americanization that we can definitely agree with! You can find Koi Sushi Board at 1737 Decoto Road.