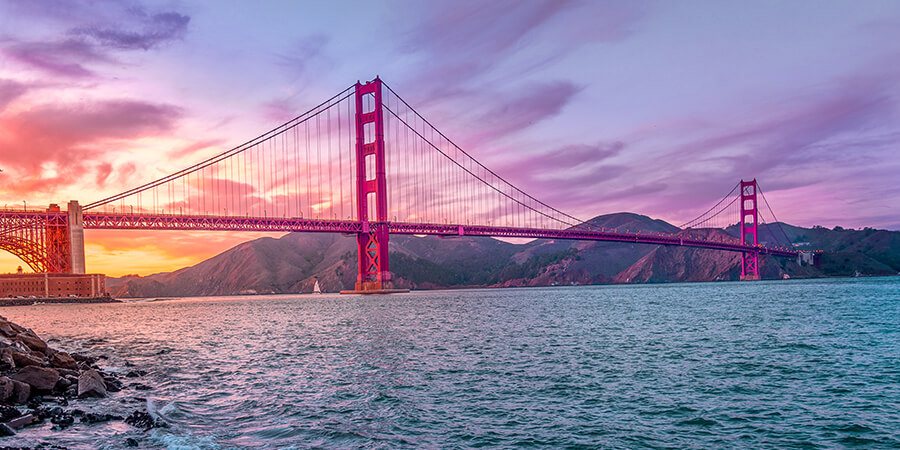 TWIN LAKES, CALIFORNIA
is a quaint little town that has nearly 5,000 residents and is located in Santa Cruz County. The zip codes that cover Twin Lakes are 95066 and 95067. If you're from Twin Lakes or if you're heading to town to visit friends or family, you'll probably want to go out at some point and enjoy dinner or drinks. lIf you do, you'll of course need to know the best bars and restaurants around town in case you'd like to treat them to a great meal or a night on the town. These are our favorite places to dine and drink in the nearby area of Santa Cruz!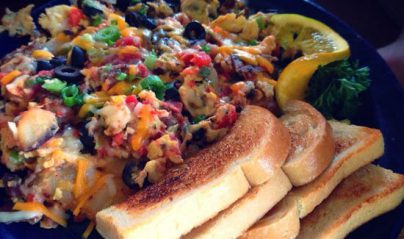 Walnut Avenue Café
Walnut Avenue Café is an essential for breakfast when you are in the Twin Lakes-Santa Cruz area! They are famous for their blueberry pancakes, and they've got great waffles too, but that's not all that they are known for! Their sauteed shrimp and tomato eggs benedict will really blow your mind. We would travel even a long distance for that delectable dish! The coffee here is really excellent too. It's been a while since we've encountered coffee this good, actually. The restaurant is always busy so you'll want to arrive early or face a long wait. You can find Walnut Avenue Café on Walnut Avenue near the intersection with Pacific Avenue!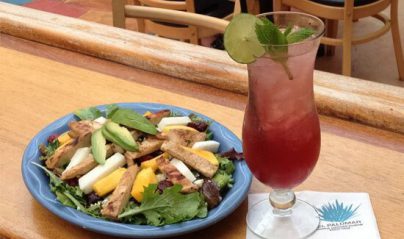 El Palomar Restaurant
El Palomar Restaurant captured our hearts a while back with their excellent Mexican food and great service! The people who work here always seem to be in a good mood, and that puts you in a good mood too! They started the trend of putting cabbage in the tacos, and we love that. Their fish tacos are some of the best we have ever tasted, and we also enjoy their pollo and carne! The chips and salsa gets our approval too. You would be hard pressed to find a more cozy and comfortable atmosphere than this! One of the best restaurants in Santa Cruz. You can find it on Pacific Avenue between Soquel Avenue and Walnut Avenue!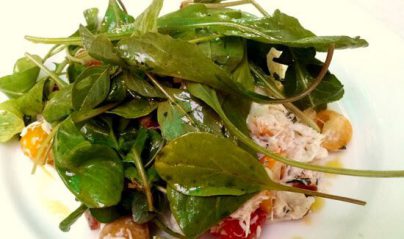 Gabriella Café
Do you love delicious Italian food and fine wine? If so then you will really want to take the time to stop into Gabriella Café when you're in the Twin Lakes-Santa Cruz area. Their selection of wines heavily highlights the California wine country while also tipping its hat to the Italian vineyards that we all love so much. The pasta and entrées here are just out of this world, cooked perfectly, and somehow offered at very affordable prices even though the quality is so top shelf. Pick up the fork and pop the cork and enjoy fine pasta and wine at Gabriella's. Gabriella Café can be found on Cedar Street between Church and Locust!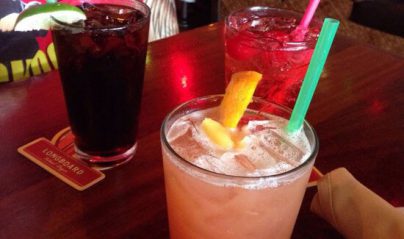 Hula's Island Grill
If you're seeking a taste of Hawaii right here in Twin Lakes and Santa Cruz, you've got to try Hula's Island Grill! We absolutely love their Hawaiian fish soup and Katsu tacos, and how about the shrimp rolls? Wow, are they ever good. The ceviche is also incredibly flavorful and so mouth wateringly good, and the south seas fish tacos will absolutely drive you wild! The sweet potato fries are an essential here, and the painkiller is our cocktail of choice! Very strong, very good, and very affordable! You'll be able to locate Hula's Island on Cathcart Street, it's right between Cedar and Pacific!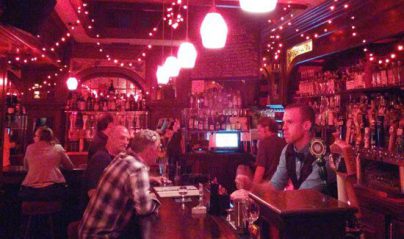 Red Restaurant & Bar
Red Restaurant & Bar is just an incredible place to go with friends to enjoy a night out, some great conversation, some delicious food, and all those wonderful drinks! The margaritas are the ones that we'd recommend most highly, made from top shelf tequila and fresh lime juice! Their shots specials are also noteworthy, and so flavorful. If you are a beer lover, you'll also enjoy the beer selection, and we'd recommend coming in during happy hour to save a few bucks too! Best bar in Santa Cruz? We think so. You can find Red Restaurant & Bar in Santa Cruz, situated on Locust St.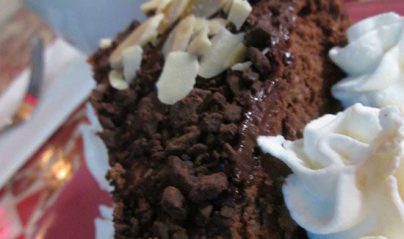 Chocolate
Chocolate is a wonderfully rich French restaurant, and the name itself is very literal, referring to the delicious hot chocolate that they serve here! They have a wide variety of it, ranging from white hot chocolate to dark hot chocolate, and even to Mexican hot chocolate, which is surprising at a French restaurant! It is wonderful. The salads and soups are our favorite things here, and they have a homemade chicken soup that everybody just loves. For special occasions, you cannot pick a better place than Chocolate. Head on down Pacific Avenue and satisfy your sweet tooth at Chocolate.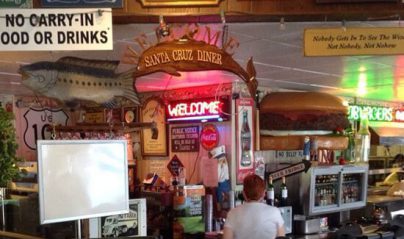 Santa Cruz Diner
Santa Cruz Diner, or SCD as it's called by the locals, is a great local place to eat. We really cannot get enough of this place! They've got the best sandwiches in town, and some of the best spring rolls we've ever tasted! Their pho and vegetarian delights are really worthwhile too, and they serve all their comfort food in such large portions that you can really get your fill and your money's worth too! We've never ordered anything here and came away hungry, that's for sure. If you find yourself near Ocean Street, stop in SCD and grab a bite!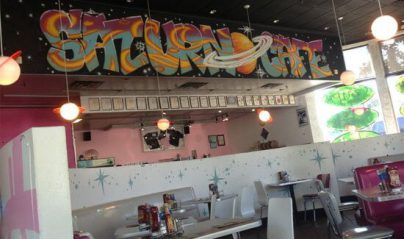 Saturn Café
Saturn Café has been here since 1979, and if you've been here that long too, there's no excuse for not having tried it! It's one of our essentials, and we visit it as often as we possibly can. Their veggie burgers are are the best we've ever had around here, and their regular hamburgers are some of the juiciest that you'll ever lay your eyes on. The sweet potato fries are also something that cannot be skipped, and we love their breakfast too. Seasonally you can check out their butternut soup, which we absolutely know you'll love! You'll can enjoy Saturn Café if you head on down Laurel Street. It's right between Pacific Ave and Front St., don't miss it.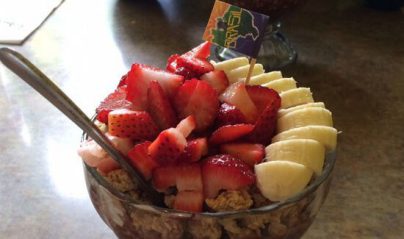 Café Brasil
Have you ever tried Brazilian food? If not, you definitely need to make Café Brasil your first stop when you visit the Santa Cruz area. Of course if you have tried it, then you know how exquisite it is, and that should make Café Brasil even more of a priority for you! We would most highly recommend their acai bowls, the avocado al cavalho, and any one of their entrees that incorporates sausage and fresh vegetables. You will not find a more beautiful atmosphere than this to dine in, and you'd be hard pressed to find a friendlier staff too. You'll be able to find Café Brasil on Mission Street between High Street and Limestone Lane.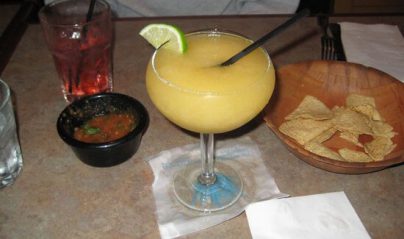 Cilantros
How many times have we recommended Cilantros to our guests? Too many to count, but for good reason! Cilantros has outstanding food; their chips and salsa are really out of this world, and we always order some green sauce to go along with them and to use on whatever entrée we happen to order! We've literally tried every single item on their menu, and can affirm that they are all amazing. The seafood dishes are the best! Happy hour is a real pleasure here, and we love the romantic candlelight in the main dining room. You'll find Cilantros conveniently located on Pacific Avenue between Soquel and Walnut!