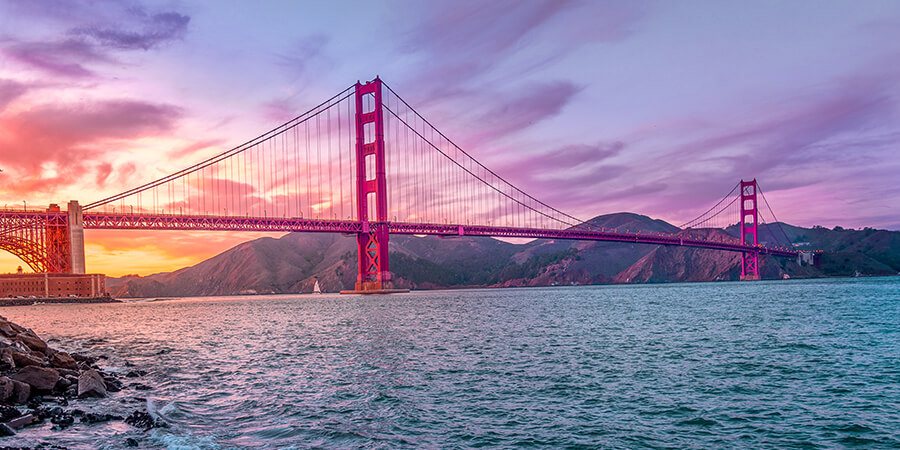 TOMALES, CALIFORNIA
was formerly known as Tomalles, and it is found within the county of Marin. The population here is very small, just 210 at last count! The largest employer in the area is Tomales High School, whose student body is larger than the population of the town, at an approximate count of 250 students. There are only a couple of restaurants in the area, so most of your dining will be done in nearby Petaluma, Marshall, and Valley Ford. The restaurants and bars that we have listed on this page are our absolute favorites in the area, and we hope that you will enjoy them just as much as we do!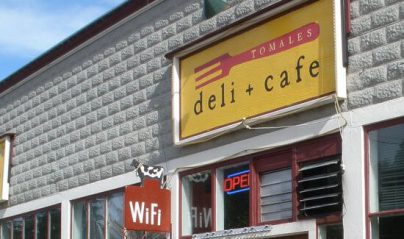 Tomales Deli + Cafe
We've been dining at Tomales Deli + Cafe for many years now, and after so many great meals here, we can really vouch for the fact that they're worth a visit (or two or three or four hundred!). It's just that good. We've been here for literally dozens of breakfasts over the years and we think that everything they serve in the AM is just heavenly. The only possible downside here is that the coffee refills aren't free, but the price you'll pay for that is so minimal. We have not personally had lunch or dinner here, but we've heard that it's fantastic. The outdoor seating area is really divine too. You can find Tomales Deli + Cafe at 27000 Main Street! Very highly recommended!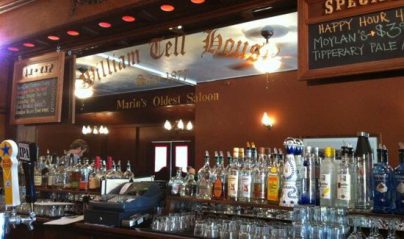 William Tell House Restaurant
William Tell House Restaurant is one of our favorite places to go for a great steak and potato dinner. The rib eye is our favorite, and we also enjoy their hamburgers when we're not in the mood for steak. The ambiance here is really comfortable and rustic, and we love the fact that the waitstaff puts in so much work to make your dining experience a pleasant one. The area is really beautiful too, so we consider the drive part of the appeal. You will be able to locate William Tell House Restaurant on California 1 near the intersection with Shoreline Highway. Be sure to visit this one when you're visiting the Tomales area! It's a real winner.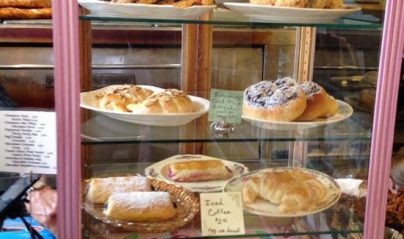 Tomales Bakery
Everyone that we know recommends Tomales Bakery so highly that we finally had to give it a try. We love their pastries here, and the clever names are a plus too. Try the Puff Daddy if you can manage to order it without laughing! It really is great. They make their baked goods fresh each day and when they run out, they close up shop! They've got delectable European breads, great breakfast pastries, seasonal pies, and great sticky buns. And don't forget about those pizzettas and calzones! You will be able to locate Tomales Bakery at 27000 California 1.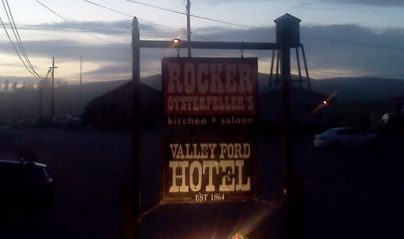 Rocker Oysterfeller's
Rocker Oysterfeller's is one of our favorite restaurants and bars in the area, and it certainly doesn't hurt that they've got such great locally sourced ingredients as well as an unbelievable Southern style menu. The hamburgers and the garlic fries are true classics here, and you can't go wrong with those unbelievable chicken wings. They've got live music on Sundays that will keep you entertained while you dine and drink... oh and we almost forgot to mention their famous oysters of course! It just doesn't get any better than that. You can find Rocker Oysterfeller's at 14415 Highway One in nearby Valley Ford!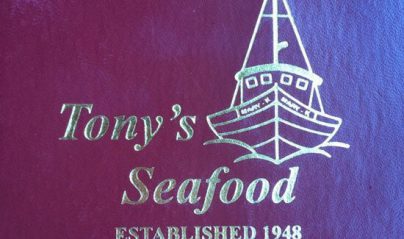 Tony's Seafood Restaurant
Tony's Seafood Restaurant is only a short drive away in nearby Marshall, and we love it in particular for their barbecued oysters! They're so irresistible in that garlic butter sauce. We love the relaxed vibe here that simply permeates the place, and it's quite a feat since they're always so packed with happy customers. We really don't know how they pull it off, but we do love to stop in as often as we can to enjoy it. Tony's Seafood Restaurant is located in nearby Marshall at 18863 California 1. On eof our absolute highest recommendations!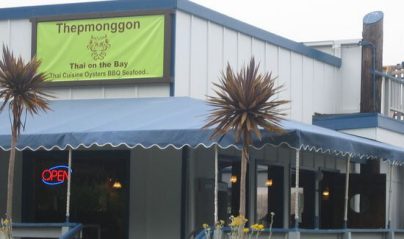 Thepmonggon Thai On The Bay - CLOSED
If you're as addicted to Thai food as we are, you really must give Thepmonggon Thai On The Bay a try. It's located in nearby Inverness, just a short drive from the center of Tomales, and what we'd recommend most highly here would have to be the pad thai with smoked pork! Wow. They've got an amazing oyster sampler and angel wings too. If the weather is good, make sure to request seating on their outdoor patio so you can enjoy that unparalled view! It's got to be the best in the city. Thepmonggon Thai On The Bay can be found in nearby Inverness, on Sir Francis Drake Boulevard near Pine Hill Drive.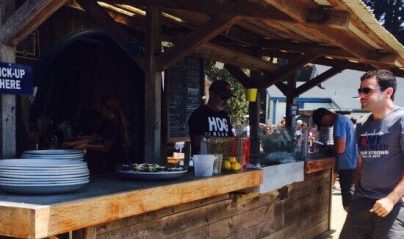 Hog Island Oyster
Though this one isn't technically a restaurant, we have to recommend it here because it's such a wonderful place to go with friends and family. You essentially provide your own entertainment here as you get your meal ready, shucking your own oysters! You can bring your own gear or rent some, and we do recommend reservations because their picnic tables get snapped up so quickly otherwise. There is so much fun to be had here, and it's just such a great bonding experience for your family! Hog Island Oyster can be found at 20215 California 1 in nearby Marshall.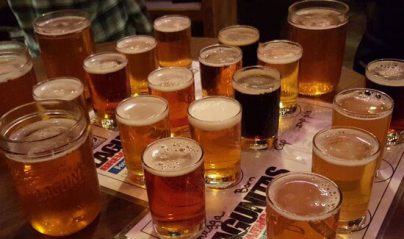 Lagunitas Brewing Company
Lagunitas Brewing Company has gotten our recommendation many times, and there's no question why. The location in nearby Petaluma is a plus, but it's the high quality that brings us back time after time. The beers are fantastic here, and they pair so nicely with their panini sandwiches. When the weather is good, you will really want to take advantage of their amazing beer garden. If you're a true beer lover like we are, we recommend coming in each week to try the new beers that they offer! It's just awesome. Lagunitas Brewing Company can be found in nearby Marshall on North McDowell Boulevard between Ross Street and Scott Street.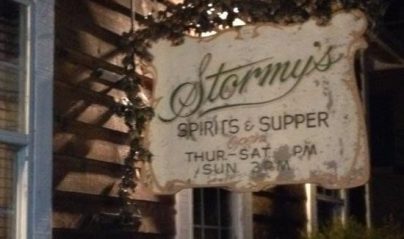 Stormy's Spirits & Supper
Stormy's Spirits & Supper is one of the best old school eateries and bars in the area, and we just love the entire presentation here. The clam chowder is the very best in town, and we also love their meats and seafood dishes. The porterhouse steak is simply amazing here, one of the largest that we have ever seen. The service here can be a little bit slow by some people's standards, but we just look at it as a more leisurely pace of dining, which we enjoy. Stormy's Spirits & Supper can be found at 6650 Bloomfield Road in nearby Petaluma.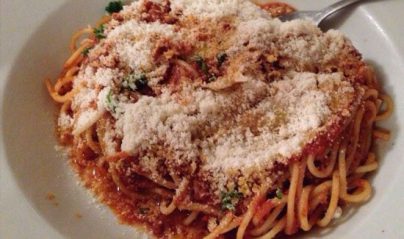 Dinucci's Italian Dinners
Dinucci's Italian Dinners is located in nearby Valley Ford, and we find ourselves here at least once a month for their incredible comfort food. You haven't tasted Italian food until you've been to Dinucci's! It's very old fashioned, really authentic to the good old days. Their soups are one of the best things on the menu, and you can't go wrong with any of their steaks, seafood dishes, or pastas. There isn't a wrong choice to be made on the entire menu. You will be able to locate Dinucci's Italian Dinners at 14485 Valley Ford Road in nearby Valley Ford.