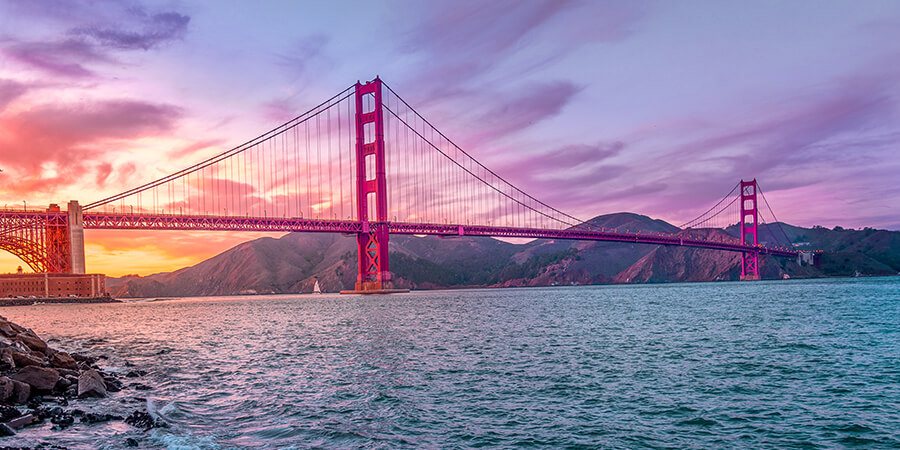 TIBURON, CALIFORNIA
is a town that's found in Marin County, and at last count the population was approaching 8700. The zip code is 94920. Tiburon is the Spanish word for shark, and the town is named after the peninsula that it's located on, which was of course named after the leopard sharks that the area is known for. Wildlife lovers enjoy the trails in the area, and everyone loves the shops and restaurants in the downtown area! The Bay views here are just amazing. Are you ready to take a look at our favorite bars and restaurants in the area? Here they are...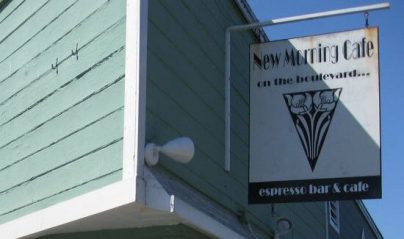 New Morning Cafe
New Morning Cafe is an essential for breakfast any time we are in the Tiburon area. Their Caprese omelette is one of the best things we've ever tasted, really filled to the brim with fresh tomatoes and delicious mozzarella cheese. Their eggs benedict is also really amazing, and their fluffy pancakes cannot be beat. Try their potatoes too, and don't miss the whole wheat blueberry banana pancakes. Even the name of it is delectable! Wait until you actually taste it! You will be able to locate New Morning Cafe at 1696 Tiburon Boulevard. Truly one of our very highest recommendations ever!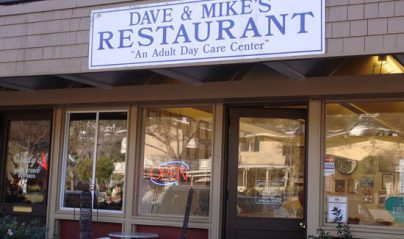 Dave & Mike's Restaurant - CLOSED
Dave & Mike's Restaurant is one of the more old fashioned diner style restaurants where you feel like you've stepped back in time the moment that you walk through the doors. We absolutely love their milkshakes here, hand made! And they have wonderful generously sized juicy hamburgers too! Coming in for breakfast is always good, especially with those big breakfast burritos! Yum. If you're anything like us you'll love sitting at the lunch counter. We can't get enough of this sweet taste of the fifties! You can find Dave & Mike's Restaurant at 1650 Tiburon Boulevard.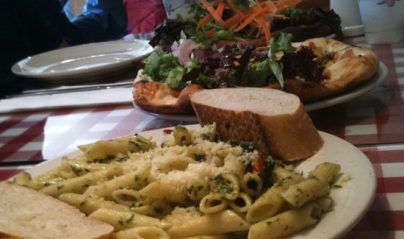 Waypoint Pizza
Waypoint Pizza is such a family friendly spot to dine, and just one of those places where you naturally want to gather with your friends to celebrate all those special moments in life without breaking the bank! You can either just come in for a quick slice, or sit down for a full meal, and we'd really highly recommend the salad with pears, walnuts, and gorgonzola. Just thinking about it makes our mouths water! Dining here is fun too because of the picnic tables. Very funky and eclectic. What are our favorite pizzas here? The gourmet sausage pizza and the Thai chicken pizza of course! You can find Waypoint Pizza on Main Street near the intersection with Lecante Drive.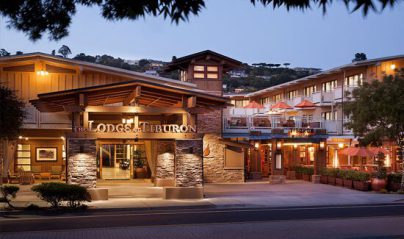 Tiburon Grill
Tiburon Grill is another restaurant that's all American and just so good! The flavor of the food here is just superb, whether you're talking about a nice juicy burger, their perfectly cooked sweet potato fries, or any other item that they have on the menu! We've tried just about everything and we can vouch for the fact that it's all really that good. Dining inside is nice, and we have many times, but the outdoor spots in the front and back of the restaurant are really the prime spots that we recommend the most! Cool bar too. You can find Tiburon Grill on Tiburon Boulevard between Juanita Boulevard and Beach Road.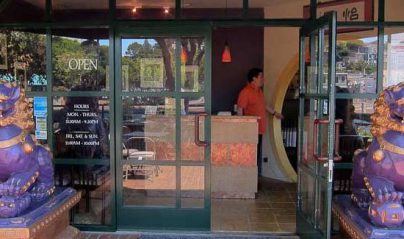 Dynasty Restaurant
If you are craving wonderful Chinese food and you're in the Tiburon area, you can't go wrong with an impromptu visit to Dynasty Restaurant! No need for reservations here, just come on in and enjoy a hot meal. Their lemon chicken is probably the best thing that they offer here, at least as far as our tastebuds are concerned, and we love their vegetable delight too. Can you believe that this restaurant has been in business since 1988? Only the best of the best can stick around that long. You can find Dynasty Restaurant at 1801 Tiburon Boulevard. Don't miss it!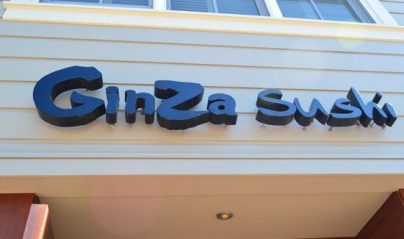 Ginza Sushi
Where can you find the best sushi in the Tiburon area? That's gotta be Ginza Sushi. The ambiance is very simple and uncluttered, definitely not one of those super upscale places that tries to gouge you with the prices. It's affordable and delicious. The fish is just as fresh as any of the other sushi restaurants that we recommend, it's just served in a more humble atmosphere, which we really enjoy sometimes. It's a smaller menu, but very well chosen, and all your favorites are there. You can find Ginza Sushi at 41 Main Street, right on the water.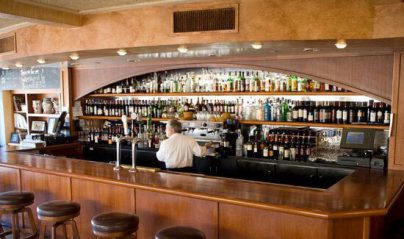 Servino Ristorante
Servino Ristorante has been one of our favorites for a while, because after all who can resist delicious Italian food like this? They've got chicken and broccoli risotto that everyone we know just loves, and the vegetarian pasta is a very pleasant surprise too. The waitstaff is the thing that really sets this place apart from all the other Italian restaurants in the area. They're just so caring and accommodating. We also love the location on the water, and sitting in the upstairs area is a real treat. Whether you come in for lunch or dinner, you'll be treated to one of the nicest dining experiences ever. You can find Servino Ristorante at 9 Main Street and we highly recommend it to you!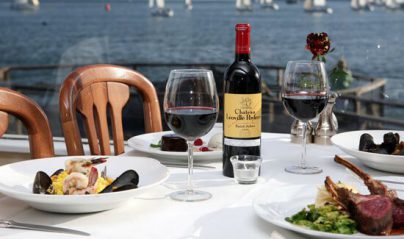 Caprice Restaurant
Have you ever had the pleasure of visiting Caprice Restaurant? If not then we highly recommend that you do, and soon. They've got one of the most beautiful views in town, situated right there on the water, and having lunch or dinner here is always a very pleasant experience. We've celebrated many wonderful things at this restaurant, from anniversaries to birthdays to graduations. It's a tradition, with many generations doing the same! Few restaurants last as long as this one has, and we attribute that to the creative items on the menu. It's just all so wonderful and so unique. You will find Caprice Restaurant at 2000 Paradise Drive.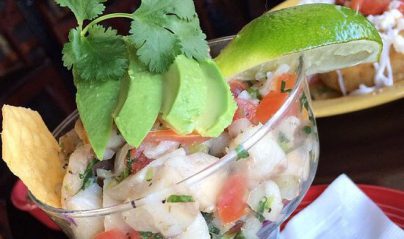 Guaymas Restaurant
Mexican food, anybody? Well how about you give Guaymas a try? This Mexican restaurant is really a cut above the rest with some of the freshest margaritas around, and the very best enchiladas and fajitas that you will find anywhere in and around town! The chicken and pomegranate stuffed green chiles will also drive your tastebuds wild, and the seafood dishes are simply out of this world. Nine times out of ten when we're in the Tiburon area, we choose Guaymas Restaurant over all else. You can find it on Main Street near the intersection with Lecante Drive. Make it a point to visit this one!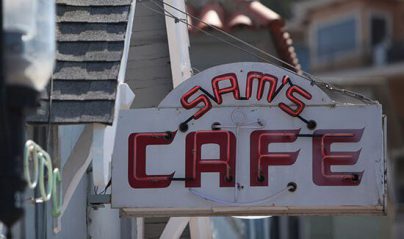 Sam's Anchor Cafe
The last place on this list may just be the best. It's been in business since the 1920s and it's the longest lasting restaurant in town. The ambiance both indoor and out is noteworthy, and the view is just superb. It's no wonder that this place never had a chance to close down. When the people love it so much and they just keep on coming, why would it ever slow down? The prices are a bit high, but this is one tradition that's worth the price and then some. Lunch and dinner are both excellent. You can find Sam's Anchor Cafe, or Sam's Cafe as the regulars often call it, on Main Street between Heron Court and Lecante Drive. The absolute best.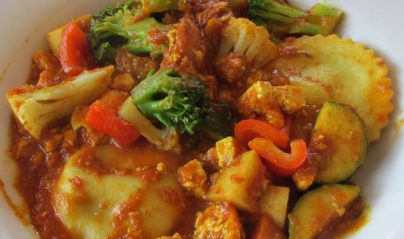 Avatar's Restaurant
Are you out and about in Tiburon or nearby Sausalito and looking for a place to eat and grab a cold drink? Then head on over to Avatar's Restaurant! Mexican cuisine, Indian dishes, and a huge menu that can satisfy any tastebuds and any dietary needs from low-carb to low-fat to vegan and anything in between. The curried pumpkin enchiladas are creative and delicious. You'll love this restaurant. Avatar's can be found on 2656 Bridgeway Blvd in Sausalito.