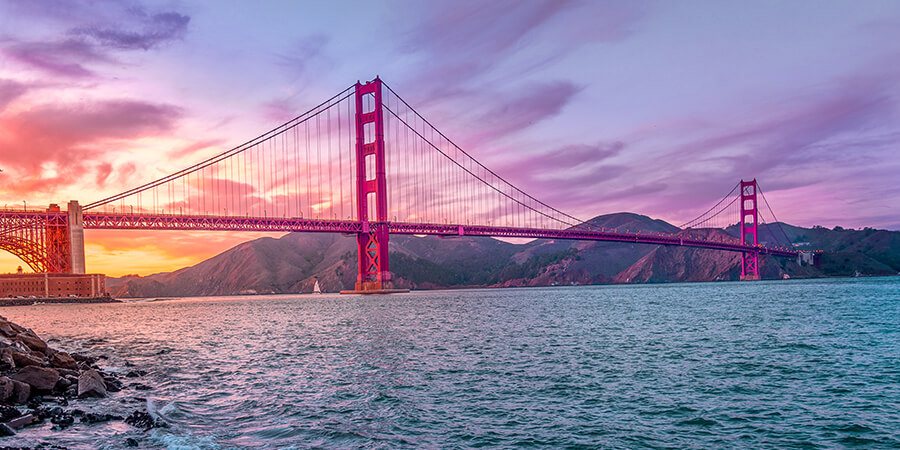 SUNNYVALE, CALIFORNIA
is located within the county of Santa Clara, and with an immense population of more than 140,000, it's of course one of the largest cities in our Party Bus San Francisco service area! This is a huge part of the Silicon Valley area with many tech companies having property and headquarters in the area, and of course the city has been featured in obvious and not-so-obvious ways in many pop culture phenomenons like Buffy the Vampire Slayer, the movie WarGames, Saturday Night Live skits, G4's Code Monkeys, and the Terminator movies and series, among many others. If you're coming to the zip codes of 94085, 94086, 94087, 94088, 94089, and 94090, then make a note of these great bars and restaurants in the area! We love these!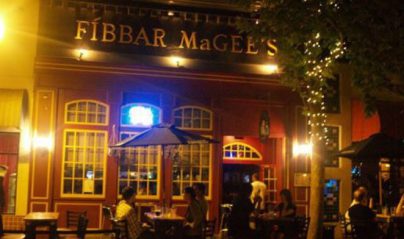 Fibbar MaGees
Fibbar MaGees had to get our top recommendation here, because we just love the fun pub atmosphere and the friendly staff that works here. The burgers and curries are our favorite things to eat here, and we also enjoy their sandies and pies. The corned beef and cabbage, of course, is superb. What would a pub be without it? They also have a very good beer selection, and lots of great top shelf liquors and whiskeys too. When we need to get away from it all and just have a few good drinks and a really great meal, Fibbar MaGees is our top choice! You'll be able to locate Fibbar MaGees on South Murphy Avenue between West Washington Avenue and West Evelyn Avenue.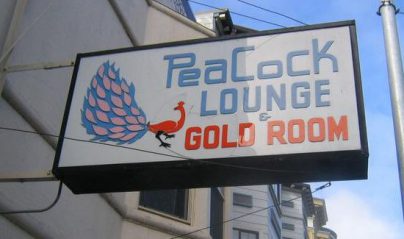 Peacock Lounge
Peacock Lounge! A real classic in the Sunnyvale area. We love the beer and wine selection at this comfortable little dive bar. The people who work here are really pleasant and happy to make conversation with you if you happen to come in alone, and we also love the friendly crowds that gather here too. Lots to do, including pool, trivia, tvs to watch sports, karaoke, even live DJs. There always seems to be something going on here, and we love the friendly neighborhood vibe. You can find The Peacock Lounge at 102 East Fremont Avenue. Gotta love this place.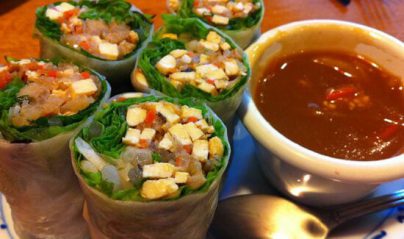 Merit Vegetarian
Merit Vegetarian is one of the best places to go for fresh and unique Vietnamese flavors. The spicy noodle soup is one of our favorite ways to begin a meal here, and you've got to love that spicy gourmet chicken and the Vietnamese crepes! The lotus salad is another one of our top choices for a light and healthy lunch, and the flavor is just unrivaled by any other item on the menu. Be sure to get the Vietnamese iced coffee too, it's so wonderful with everything that they serve here. If you've vegan or vegetarian, you will absolutely adore this place. Merit Vegetarian can be found at 548 Lawrence Expressway.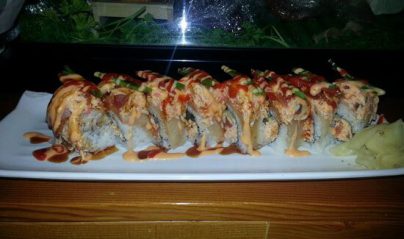 Ocean Blue Sushi Club - MOVED (is now Satos Japanese Cuisine )
Ocean Blue Sushi Club is just phenomenal when it comes to incredible sushi... We've spent many evenings here noshing on the greatest sashimi in the city, and we recommend it to everyone we know. Their teriyaki salmon is one of our favorite things on the menu, and the tofu island is also really noteworthy. The firecracker and dragon rolls are two that we have really fallen in love with, and how about that tako and unagi nigiri, and the tempura appetizer too! We could just go on and on about the quality of the food here and the wonderful waitstaff too. Just out of this world. And we love that low key lounge atmosphere too. Ocean Blue Sushi Club is located at 1010 East El Camino Real. One of our very highest recommendations ever!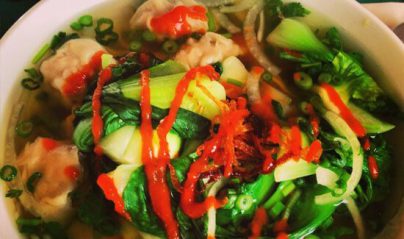 Pho Wagon
Pho Wagon is a very unique gem in the world of Vietnamese food in this area. It may be a little bit harder to find because of its location tucked away in a more secluded location than the well-known restaurants in this area, but we really recommend seeking this place out. Their pho broth is just incredible, real stock, not bouillion. The noodles are so flavorful too, and the egg rolls and fried rice go good with everything. The lemon grass steak is another one of our top choices. Just unbelievable flavor! You'll be able to find Pho Wagon at 1627 Hollenbeck Avenue!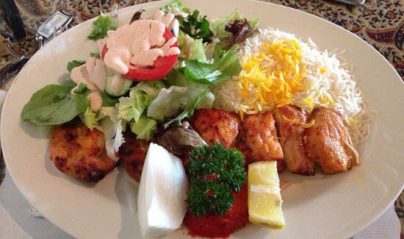 Chelokababi Restaurant
Chelokababi Restaurant has delectable Persian and Iranian delights for you to enjoy, and we are just hooked on this place! We love the joojeh kababs and the koobideh kababs the best, and how about those amazing salads? American salads don't even compare. They pile on delicious walnuts, lentils, and feta, crisp cucumbers, and yogurt dressing... It would be very difficult to find a better salad in the area, and we have come back here many times just for that! The rack of lamb is a great choice for dinner too. Very nice service and a really good atmosphere too. You will be able to find the wonderful Chelokababi Restaurant at 1236 South Wolfe Road.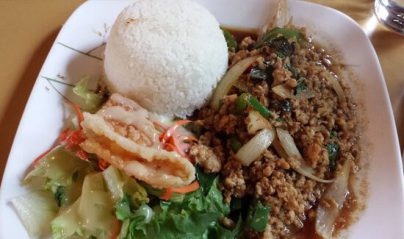 Thai Pepper Cuisine
Thai Pepper Cuisine is just irresistible for delicious Thai food in the Sunnyvale area! We love their curry dishes, and even the basics like pad thai are just out of this world. The house fried rice is really tasty, and the roti is very highly recommended too. The service is fast, but not the friendliest in the world, but we just ignore that because the food is so good. All of their appetizers are tasty and they arrive really quickly while you're waiting for your entrees. We've never had to wait long for anything here. Nice atmosphere as well! Thai Pepper Cuisine can be found at 103 East Fremont Avenue.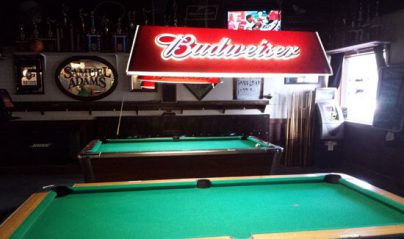 Beefy's Cabin
Beefy's Cabin is a really cool neighborhood bar that we love to come into to watch some sports and enjoy an ice cold beer. They've got pool and darts here to keep you busy, actually a lot of dart boards so you never have to wait, and the bartenders are always really nice and talkative too. Though this is just a cozy little dive bar, we really love it. Note that it's tucked away in a strip mall so it's easy to miss! The crowds that gather here are all ages, definitely not limited to just a younger crowd or an older crowd. Nice and diverse, and all friendly and in a great mood. We've never seen any fights here, just good times! Beefy's Cabin is located at 693 Grape Avenue and if you love a good dive bar then we highly recommend it to you!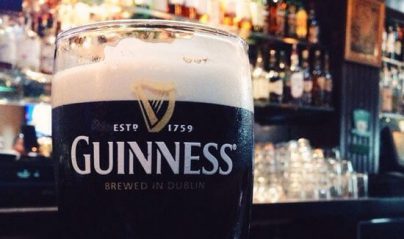 Lilly Mac's Irish Bar and Restaurant
Lilly Mac's Irish Bar and Restaurant is one of the friendliest places to go for a really great burger and an ice cold beer. The Guinness on tap is of course a high point, but what keeps us coming back is the live music. Lots of good stuff from top 40 to blues. Wednesday nights are really fun too with that trivia, and any night of the week is good if you just want to chill out with a black and tan and some really tasty curry wings. Try the shepherd's pie too! All your Irish favorites are here, and you can't go wrong with anything that they serve. Lilly Mac's Irish Bar and Restaurant can be found at 187 South Murphy Avenue.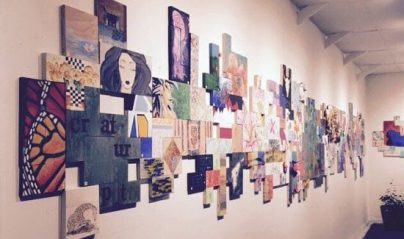 Sunnyvale Art Gallery Cafe
Sunnyvale Art Gallery Cafe is so much more than just a place to get a great bite to eat. We love to bring our laptop to get some work done while we have coffee, and after we've earned a few bucks doing that, why not spend a few on some of the great art that's displayed here? They've even got classes here, and the soft ambient background music, often classical, is always a great backdrop for either intimate conversation or business meetings. We love the Da Vinci Sandwich here, which combines really delicious Korean barbecued meat with provolone cheese. Yum. Great coffees and teas here, and it's even a flower shop too! Really a jack of all trades kind of establishment! And they do it well. Sunnyvale Art Gallery Cafe can be located at 251 West El Camino Real.