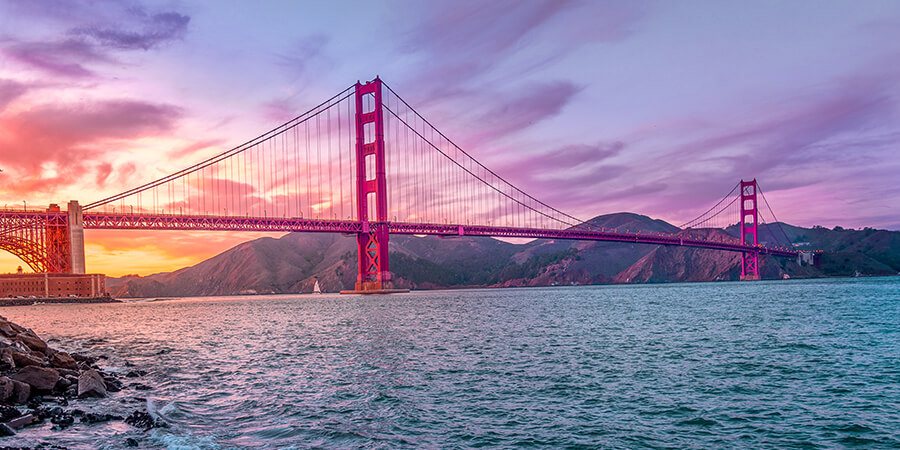 SUISUN CITY, CALIFORNIA
is pronounced "suh SOON," in case you've never been here before, and if you are coming into the 94534 and 94585 zip codes of Suisun, then you need to know the best places to drink and dine within the area. There are just over 26,000 residents at the present time, and this mid-sized city in our Party Bus San Francisco service area has plenty of great places to visit while you are there. Let's go ahead and review some of our favorite places in the area and see if you'd like to visit any of them during your stay!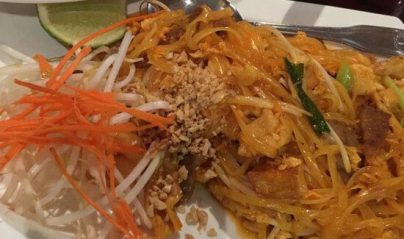 Sukhothai Cuisine
Sukhothai Cuisine is just wonderful for those like us who really enjoy fresh and delicious Thai food! It's prepared with the utmost attention to quality and flavor, and some of our favorites here include the papaya salad, the mango sticky rice, and of course their thai iced tea! Free refills too! If that's not addictive then we don't know what is. Be sure to try the green chicken curry and the lemon chicken too! The panang beef and dynamite wings are two more of our favorites. Clearly we've been here a time or two (or ten!) and it is highly recommended! Very friendly staff too. Sukhothai Cuisine is located at 258 Sunset Avenue!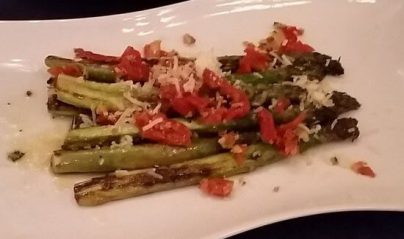 Main Street Bar and Grill
Main Street Bar and Grill is a great place to go for both a great meal and some really good drinks! We've really enjoyed their filet mignon and new york strips, and their potatos au gratin are very god too. The creme brulee is always a great dessert too. The bar is on the second floor, and it's very comfortable and relaxing there during the week, and on the weekend evenings it's more lively and a little wild. We love it when they play the old school jazz music up there. So nice. The bartenders really mix a mean drink here too! Main Street Bar and Grill can be found at 627 Main Street. We love it!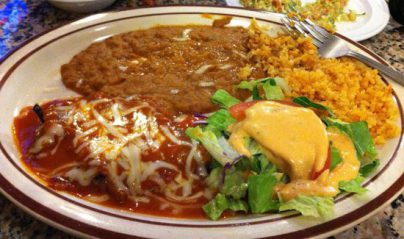 Taqueria Tepa
Taqueria Tepa is the place to go when you are seeking really delicious Mexican food in Suisun City. The carnitas burrito mojado with sliced avocado and Spanish rice is probably our favorite thing to get here, and we also love their chorizo with rice and beans when we come in for breakfast! The chimichangas are a really nice thing to have too, and even their basic tacos are a pleasure. The enchiladas are also better than any that we've had elsewhere. The service is very friendly and old fashioned, and the ambiance is really comfortable. It's nice to frequent a family run restaurant like this whenever we get the chance to. Taqueria Tepa is found at 501 Main Street. Very highly recommended, we love it here!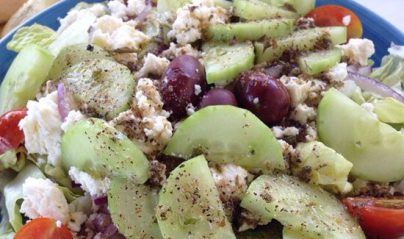 Athenian Grill
Athenian Grill is a sensational Greek and Mediterranean restaurant that we've always relied on when we are in the Suisun City area. Their warm pitas are a nice beginning to any meal, or a very important part of it if you order those delicious gyros with cucumber sauce! Yum. We also love their pastrami burgers, and their falafel is really a cut above the rest. Even their french fries are excellent here, and we've never been the type to go wild over anybody's fries. Try the lamb souvlaki too, and make sure you take the time to ask for seating in their outdoor area with the harbor view if the weather is good! You will love it. Athenian Grill is located at 750 Kellogg Street.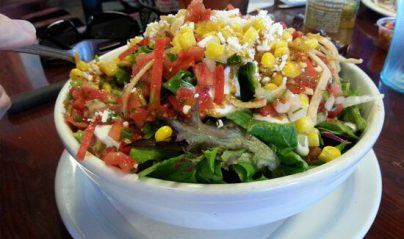 La Cabana de Suisun Restaurant
La Cabana de Suisun Restaurant is another one of our Mexican favorites in the area, with some of the tastiest fish tacos that you will find anywhere! They're made with halibut, and it's just so flavorful. Their quesadillas and taquitos are also wonderful, and we love their chiles rellenos and the chicken enchiladas too! Great chips and salsa too. And did we mention that they give you Mexican candy for dessert, for free, at the end of your meal? Gotta love that. La Cabana de Suisun Restaurant can be found at 325 Main Street. One of our highest recommendations!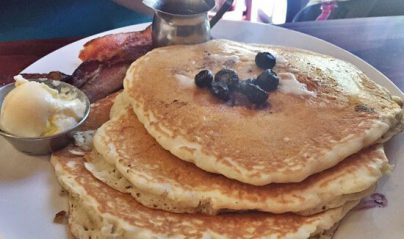 Cast Iron Grill and Bar
Cast Iron Grill & Bar is a really fun place to go for a champagne brunch, and any day of the week you will enjoy coming in for their delicious homecooked goodies like meatloaf, sweet potato fries, and bread pudding! We absolutely adore their coffee-rubbed rib eye steak, and the macaroni and cheese is really top notch. The pints of Guinness are an obvious plus here too. The staff here is just out of this world, both the people that work behind the scenes in the kitchen and the ones that you see while you're dining there. So friendly and always happy to see us! Cast Iron Grill & Bar can be found at 700 Main Street. Do not skip this one! It's too good.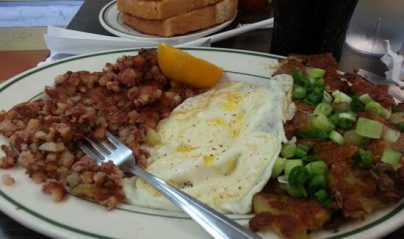 Joy of Eating
Joy of Eating is one of our favorite names for a restaurant, and the restaurant itself garners rave reviews from us and everyone else who dines there. The pancakes and french toast are just out of this world and a reason to drag yourself out of bed even on the worst mornings, and of course that homemade bread is what they're really known for here. Their egg dishes are also really a great option, cooked perfectly and served piping hot. Make sure to get the country potatoes too! Great service and really nice ambiance too. Once you've dined here, you'll understand the name of the restaurant! It's undeniably true! You'll be able to find Joy of Eating at 535 Solano Street!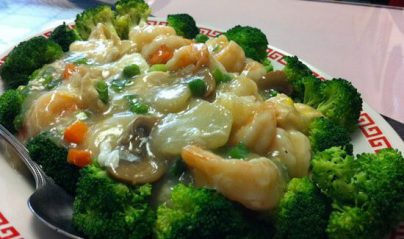 Green Bamboo Restaurant
Green Bamboo Restaurant is one of our favorite family owned restaurants in the Suisun City area, with a very simple and understated atmosphere and a menu that keeps it basic and good too. We love the general's chicken here, and their fried rice is really delicious too. Don't let the shopping center location fool you... though the food is inexpensive and the restaurant isn't fancy, the food is really good and the service is very friendly and nice. Pretense is not something you'll find here, but high quality is. We've been here many times and will always stop in when we're visiting the area. Green Bamboo Restaurant is found at 4437 Central Plaza. Give it a try, you'll love it too!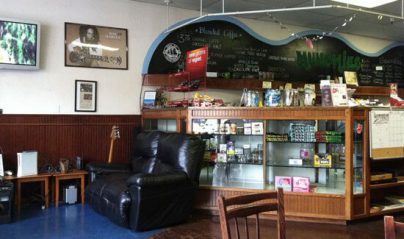 Munchies - CLOSED
Munchies is one of the most unique places that you will ever visit, and it's so conveniently located right here in the Suisun City area on Sunset Avenue. We love the fact that it's family owned and operated, and the cool "chill out" kind of atmosphere is one that you simply will not find elsewhere. They've got games, TVs, and comfy couches. Just the way you love it at an independent coffee shop. Great staff here that will remember your name and your usual! Don't miss the Mexican hot chocolate here, and the mochas are way better than any other place we've ever tried. Everything is just so good! Munchies can be located at 274 Sunset Avenue. We love it!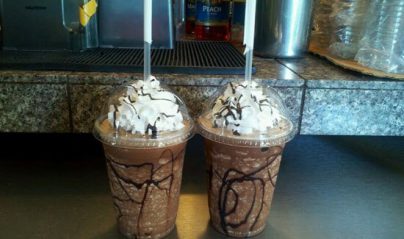 La Barista Espresso
La Barista Espresso is your spot in Suisun City if you're looking for delicious coffee and really tasty freshly baked goods. The sandwiches are a highlight here, with delicious toppings like alfalfa sprouts and crisp bell peppers. Yum! Definitely try the ham and cheese croissants, they're really buttery and filling. Of course you've got to know that the espresso is great here since it's in the name! Whether you like it straight up or in a latte or cappuccino, they've got you covered. Great smoothies and salads too! And if you're in a really big rush, the best thing about this place is that they've even got a drive-thru! Gotta love that. La Barista Espresso can be found at 4160 Suisun Valley Road.