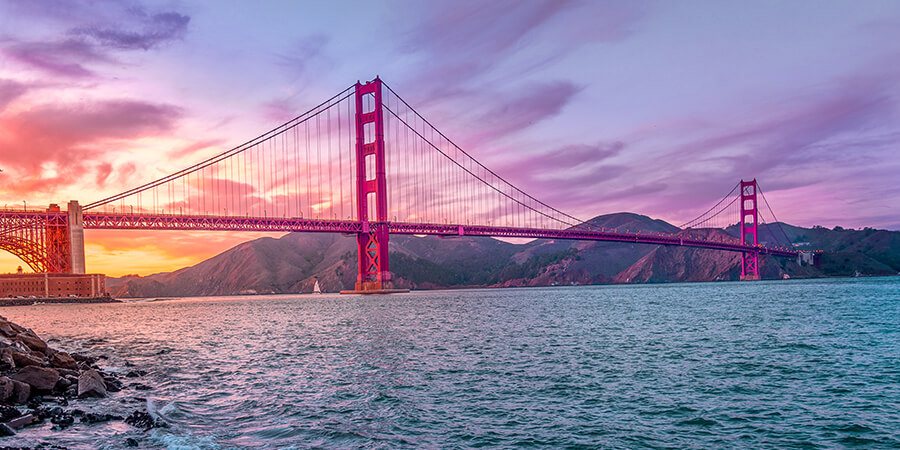 ST HELENA, CALIFORNIA
can be found within Napa County, and there are about 6000 people living within city limits. The zip code for this area is 94574. Some of the things that you may want to see while you're here in St Helena would be the Silverado Museum, The Cameo Cinema, the historic St Helena Cemetery, and Epicurean Escapades & Events wine tours. There is so much to do while you're here. But no matter what it is that you choose to do, you'll have to map out a few places to dine and drink while you're here. Here are our top picks as chosen from personal experience!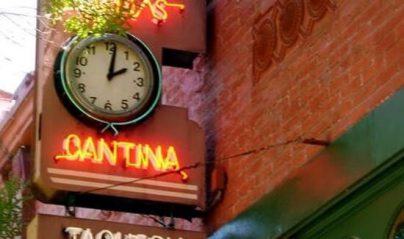 Ana's Cantina
Ana's Cantina is one of the coolest spots to hang out with your friends and enjoy some really great drinks, and technically since it's the only bar in the downtown St Helena area, it's the only place to do so! But we love it. The bartenders are so friendly and accommodating here. We love that there are dollars all over the ceiling. There are often live bands, and when that's not happening you can catch the game on TV. We love the fact that the jukebox always seems to have credits before we ever drop in a dollar! Great drinks, great music, great people... so great! You can find Ana's Cantina at 1205 Main Street! Awesome spot.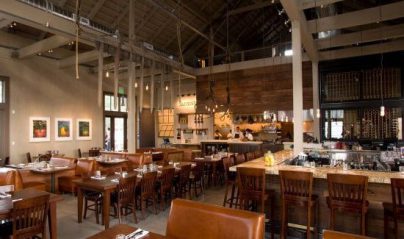 Long Meadow Ranch Winery & Farmstead
Long Meadow Ranch Winery & Farmstead has just recently opened a new restaurant on the premises, and you just can't beat the incredibly unusual atmosphere in an old barn! The food that they serve here can definitely be categorized as comfort food at its very best, and the best thing is that the ingredients for their dishes come from right here on the farm. We recommend the outdoor seating area with the fire, and be sure to check out their wine list because it's extensive and very good. Really gerat service here too. Try the bleu cheese cole slaw and the crab cioppino! So good! You can find Long Meadow Ranch Winery & Farmstead at 738 Main Street.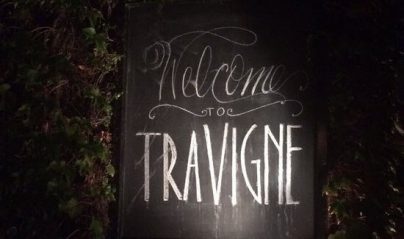 Tra Vigne Restaurant - CLOSED
Tra Vigne Restaurant has incredible sage infused pappardelle with rabbit and wild mushrooms, and that's the dish that has us coming back time and time again for more. We also really love the mozzarella al minuto, and all of their cocktails are just superb here. Sunday brunch is great here too! We'd also very highly recommend the filet mignon carpaccio and the crispy duck leg risotto, as well as the carbonara with carmelized onions and pancetta! So delish! The service can be a bit on the slow side here, so arrive early and plan to dine at a more leisurely pace. It's worth putting up with a slightly slower server to enjoy food this good! You can find Tra Vigne Restaurant at 1050 Charter Oak Avenue!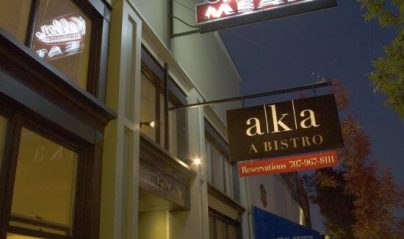 AKA, a Bistro -- CLOSED
AKA has had our hearts for a while now, in large part because of that incredibly extensive wine list. The wine flight is always fun, and we love to pair that with their doughnuts with nutella, or the portobello fries and brussels sprouts. So gourmet and delicious. If you want something a little more on the simple side, go for the Reuben sandwich, or perhaps the veggie pasta. The roasted chicken salad is another highlight on the menu, and we particularly enjoy the roasted tomatoes and avocadoes in it, plus that lemony olive oil dressing. So good! We also love the fact that they give you flatbread with white bean and bacon dip instead of the usual bread and butter. If you're tired of the same old thing, come have a more unique experience at AKA, at 1320 Main Street!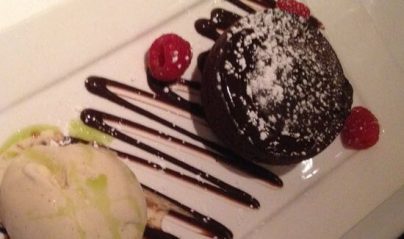 Market
Market is one of the swankier restaurants in St Helena, really representing the California wine country well with that amazing wine list, and of course the food is nothing short of phenomenal. We love the lobster bisque and the macaroni and cheese, and the sesame-encrusted tuna sandwich is probably our favorite thing on the menu here! People go nuts over the mac and cheese here, and so do we, so we definitely recommend that you give it a try too! The prices here are incredibly affordable when you consider the high quality of the food and the beautiful ambiance. You definitely get a lot for your money here at Market, at 1347 Main Street! Very highly recommended.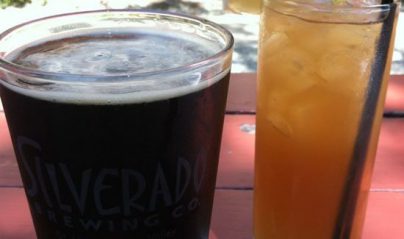 Silverado Brewing Company - CLOSED
Silverado Brewing Company isn't just about a great brewski, though they definitely do get that right. They are also a restaurant with many delicious dishes to enjoy. It's located in the Freemark Abbey Winery Building. We would very highly recommend stopping in to try their barbecued pork sandwich or the classic French dip. If you're coming in for the beer, we recommend the sampler which takes you on a tour through the blond ales, the stouts, and the Belgians. Everything here is good, from the food to the drinks to the service to the atmosphere! Great place to watch the game too. You can find Silverado Brewing Company at 3020 North Saint Helena Highway.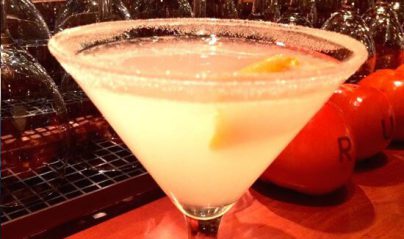 Rutherford Grill
Rutherford Grill is a really great place to stop in for a memorable lunch when you are in the Napa Valley area, especially while you're doing wine tastings! We're big fans of the rib eye and the cole slaw, and we also enjoy the rotisserie chicken with mashed potatoes. If you've read our reviews in the past you know we're a little bit hooked on ahi tuna to say the least, and we're happy to say that their ahi tuna salad is really top notch. No corkage fee, so take advantage of that! You will really love it here. Rutherford Grill is located on Rutherford Road in nearby Rutherford!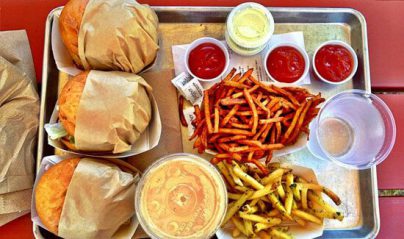 Gott's Roadside
Gott's Roadside is one of the most fun places for larger groups of friends, and it's just so casual and cool here. The sweet potato fries are the big draw for us, and we also love the amazing hamburgers that are just piled high with the best ingredients, including grilled mushrooms and really great barbecue sauce! Their beer battered onion rings are also amazing, as are the garlic fries. Be sure to try the ahi burger if you're as big of a tuna lover as we are! it's amazing. Great beer and wine selection here too! You can find Gott's Roadside at 933 Main Street and it comes highly recommended!
Dean & Deluca
Okay okay, we know. Dean & Deluca isn't a restaurant. But we had to include it on this list, because we love coming here to pick up everything we need for a really great picnic. When it comes to romantic dates or fun days out with the family, dining out doesn't even come close to this. The olive bar is our favorite thing here, and that wide array of cheeses will definitely serve you well. If you have more high class tastes than that, go for the duck foie gras, the himalayan salt, and the caviar! Wow. Everything is just superb here. You can find Dean & Deluca at 607 Saint Helena Highway South!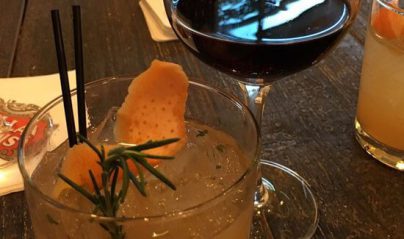 SolBar
SolBar is Michelin rated, so you know that it's a top notch restaurant that blows all the others on this page out of the water. We absolutely love their soft boiled egg and salad, and the sardine with gnocchi is a great appetizer here. The ricotta agnolotti will blow your mind with the roasted tomatoes and beans, and the seabass is another choice that we really highly recommended. Save room for dessert too! We'd opt for the warm chocolate brioche pudding with pomegranate. And a coffee of course! They've got great wines here too. You can find the famous SolBar at Solage Hotel, at 755 Silverado Trail in nearby Calistoga.