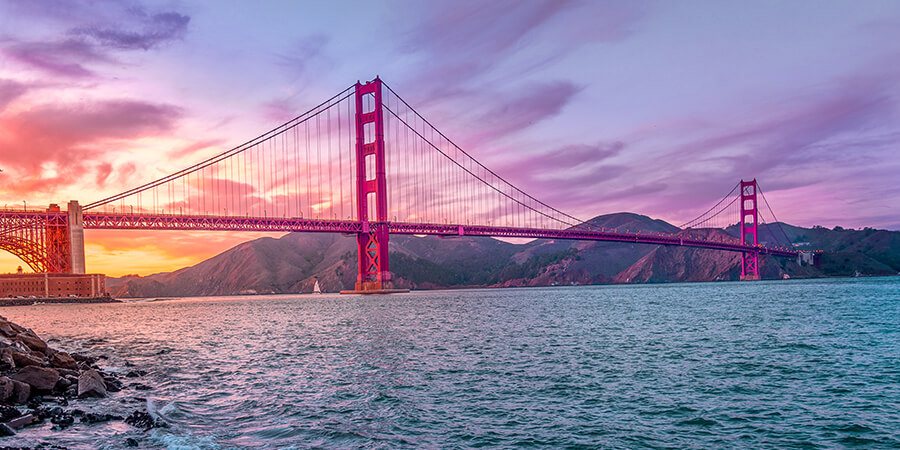 SOUTH SAN FRANCISCO, CALIFORNIA
is found within the county of San Mateo, and the population at last count was just over 60,000. This of course makes it one of the largest cities in our Party Bus San Francisco service area, and there are certainly a lot of attractions to visit here, including wonderful eateries and lounges. If you're new to the area, it's important to make the distinction that South San Francisco is a completely separate city from San Francisco itself, and it does not in any way refer to the southernmost part of the city of San Francisco. The two cities are not even next to each other. Note that the zip codes that cover South San Francisco are 94080, 94083, and 94099. If you're coming to South San Francisco, be sure to note these great restaurants and bars that you should make a point of visiting while you're here!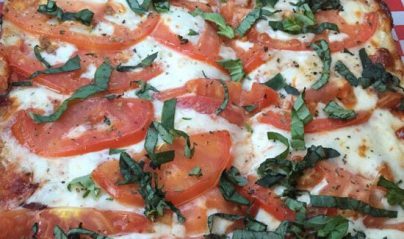 Bertolucci's
Bertolucci's is a wonderful old fashioned Italian restaurant where you can bring your family, your friends, or perhaps that special someone for a romantic date! Their fresh sourdough bread is one of our favorite things here, and we really love all of the homecooked food here! They've been here for decades, and it's that high quality that has assured them that longevity. Our favorite item on the menu is the pasta alla carbonara. We really love their sauces here, and the pastas are all just incredible. Really good pizza too! You will be able to find the wonderful Bertolucci's on Cypress Avenue between Lux Avenue and Tamarack Lane. Very highly recommended!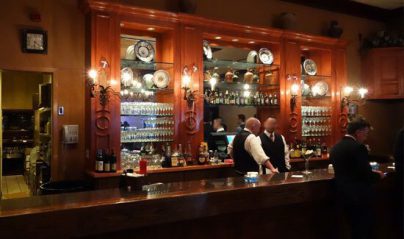 Basque Cultural Center
Basque Cultural Center, also known as simply BCC, is a great place to enjoy French food specifically from the area of Basque, and to have your private events that need banquet catering. Many people come here for those special anniversaries, because it's just such a lovely place to dine and to celebrate the bigger moments in life. We've attended a wedding reception here too that was really lovely! They do close between lunch and dinner, so be sure to check their hours by giving them a call at 650.583.8091 before you go. You can find Basque Cultural Center on Railroad Avenue between Magnolia Avenue and South Spruce Avenue. We simply love it here!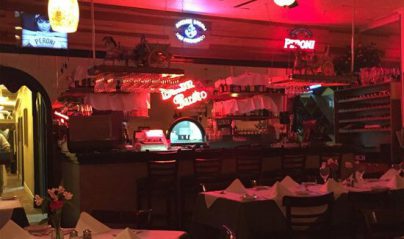 Buon Gusto Restaurant
Another Italian restaurant that gets rave reviews from us! When you're in the South San Francisco area, you simply cannot pass this one up. It does get very crowded thanks to the high quality food and the wonderful service, but it's worth even a long wait, trust us! The food is very authentic here. We especially love the pasta tagliatelle with marinara sauce, and their desserts are simply fantastic. You'll be surprised to find German beer on tap here, and they do have a wonderful wine selection too. You can find Buon Gusto Restaurant on Grand Avenue between Cypress Avenue and Linden Avenue.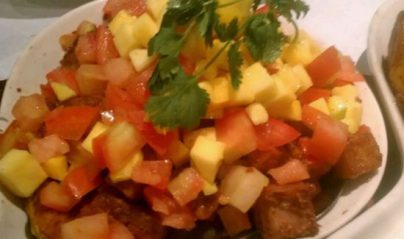 Intramuros Restaurant & Bar - CLOSED
Intramuros Restaurant & Bar is such a unique place to enjoy Filipino fare. They've often got bands providing the live entertainment here, and since there are several bars within the establishment, you've got a lot of options for sitting and enjoying that cocktail after dinner. We really love the dim ambiance here, in fact it's more dark than dim, like an old school bar where you have to wait for your eyes to adjust. The decor is exquisite, with gorgeous tin ceilings and rich looking light fixtures. It's a bit pricey but it's worth it for the ambiance, the service, and the wonderful food. We would very highly recommend this restaurant to you. You can find Intramuro Restaurant & Bar on Brentwood Drive between Mosswood Way and Kenwood Way.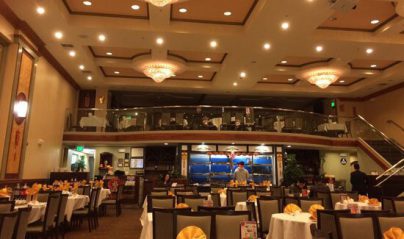 Grand Palace Restaurant
Grand Palace Restaurant is just exquisite when it comes to interesting and eclectic Chinese food! For instance they've got a dish that's called Ranch Chicken Tea Flavored that we just love. The Dried Scallop and Egg White Fried Rice is another thing that we can't resist, and how about that Mango Pudding and Red Bean Dessert? They've even got jellyfish here, which is all too hard to find elsewhere! Great service, very friendly waitstaff, and a kind of ambiance that we just can't resist. You can find Grand Palace Restaurant appropriately on Grand Avenue between Maple Avenue and Linden Avenue.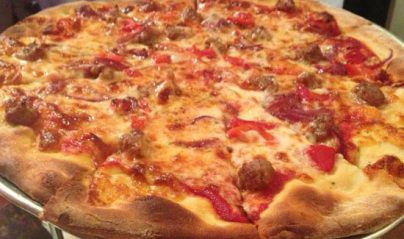 Di Napoli Pizzeria & Restaurant
Di Napoli Pizzeria & Restaurant is another one of our Italian favorites in the area, with really delicious pizza and wine! The Capricossa and Quattro Formaggi pizzas? Out of this world would be an understatement! Their crust is wonderfully thin and crispy and they go light on the sauce and cheese just the way we like it so that you can taste the crust and the toppings. We love that this restaurant has free delivery too! Try the shrimp pizza if you're a seafood lover. You won't be disappointed. We love the family friendly atmosphere here and the clean surroundings. They clearly work very hard to keep things nice here. You can find Di Napoli Pizzeria & Restaurant on Grand Avenue between Cypress Avenue and Linden Avenue.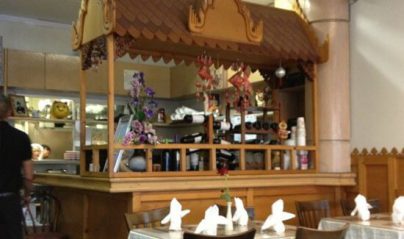 Thai Satay Restaurant & Bar
Thai Satay Restaurant & Bar is one of the more upscale Thai restaurants that we have visited in the San Francisco and South San Francisco area. We love the care and attention to detail that they've used in putting this restaurant together, and the best thing about it is the excellent food. Their red curry pork is one of the best things we've ever had anywhere, and they've also got exquisite shrimp wrapped in won tons, as well as really delish corn cakes! Try the tofu with spinach in peanut sauce too. It's really addictive. Our absolute favorite though, has got to be the Tom Yum for two to four guests. It's served over an open flame and it's just wonderful. You can find Thai Satay Restaurant & Bar on Grand Avenue between Linden Avenue and Cypress Avenue. Very highly recommended.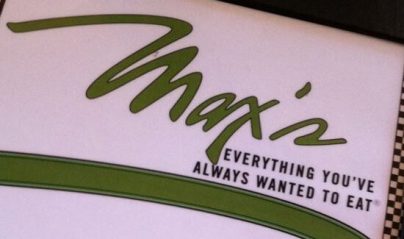 Max's Restaurant
Max's Restaurant is a Filipino restaurant that will really tickle your tastebuds with delight. We love their kare-kare, their pancit, and their calamari appetizer. The polabok is also noteworthy, as is the lechon kawali. And how about the famous fried chicken that they're known for? The bistek is also amazing with that sauce that's made from lemon, onion, and soy sauce. The waitstaff has always been on the ball here, really putting in a lot of effort to make sure that we have a great time. And they're so friendly. Very nice ambiance too! You can find Max's Restaurant at 1155 El Camino Real.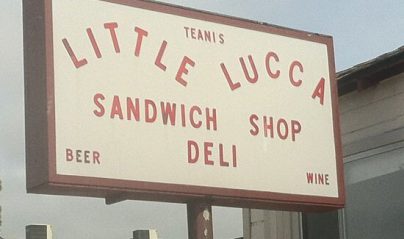 Little Lucca Sandwich Shop & Deli
Little Lucca Sandwich Shop & Deli is really top notch when it comes to delicious sandwiches and all your deli favorites. This restaurant has been in business for as long as we can remember, in excess of twenty years surely, and there is no question why. The sandwiches will cost you between eight and ten dollars, so that gives you an indication as to how wonderful and giant these gourmet sandwiches really are! The turkey and roast beef is our favorite, and the crab is very good here too. You can find Little Lucca Sandwich Shop & Deli at 724 El Camino Real!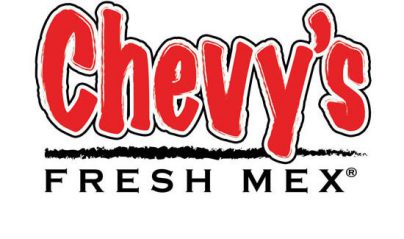 Chevy's Fresh Mex
Chevy's Fresh Mex has been one of our highest recommendations for a while now, because their take on Mexican and Californian flavors is so fresh and unique. The chips are just ridiculously good here, and their margaritas are just wonderful. Very strong and flavorful, and completely fresh. We love the party-like atmosphere here, and the servers are the ones that really keep the mood light, with their friendly attitude and welcoming ways. Our favorite dish here? Definitely the chicken dilla. You can try Chevy's Fresh Mex on Hickey Boulevard between Camaritas Avenue and El Camino Real. Don't miss it!