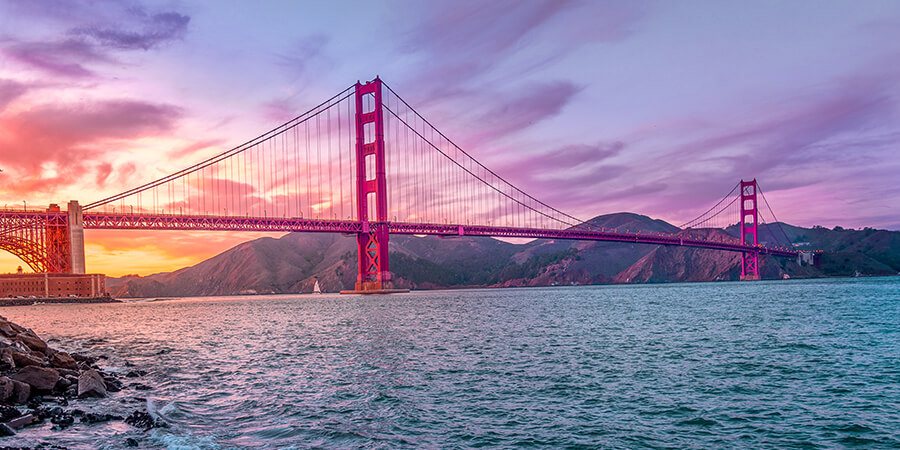 SOQUEL, CALIFORNIA
is a community that can be found within the county of Santa Cruz, and at last count there were just over 5000 people living there. The zip code that covers this area is 95073. There's not much to do within the city itself except for enjoy the wonderful bars and restaurants and of course that beautiful weather, but perhaps you're staying here and traveling into the surrounding areas to visit the beaches and wineries! Whatever brings you here, take note of these great places to eat and drink in Soquel!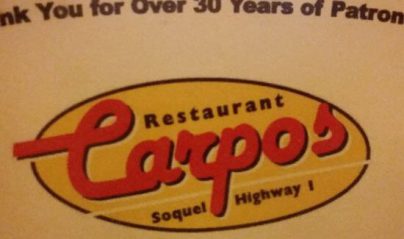 Carpos
Carpos is a great burger joint that we just cannot resist! It's very family friendly and perfect for those outings with your parents or with your kids. They've got really delicious hamburgers, mouth watering grilled chicken sandwiches, and some of the best fish and chips we've ever tasted! The salad bar is also very nice, really crisp and fresh with lots of delicious items. The service has always been top notch here, and even though it's always packed with happy customers, you never feel crowded or rushed. You can find Carpos on Porter Street near the intersection with Main Street. Very highly recommended!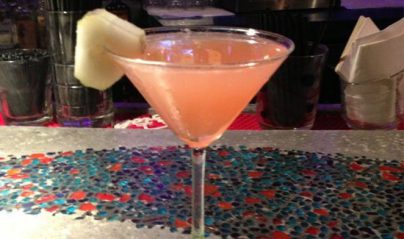 Michael's on Main
Michael's on Main is comfort food at its absolute best! We love the beautiful patio by the creek, and they also have delicious buffet food that really pleases your tastebuds! We've attended some wedding receptions here and it's always so much fun, with a really great staff that handles the large crowds with ease. We've also attended wine tastings that included delicious banquets. The waitstaff is always so nice and sweet to us, and the ambiance is really charming and comfortable too. Everything about this place says "comfort" and we just can't recommend it to you any more highly than we do! You can find Michael's on Main on Main Street (of course!) between Walnut Court and Porter Street!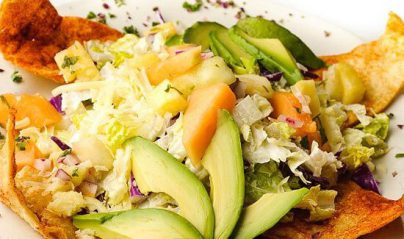 Cafe Cruz
Great Mexican food in Soquel? It's not as hard to find as you think! Just step into Cafe Cruz and let them serve you a wonderful feast! It's very authentic and certainly what we'd call comfort food, and the best part of it is that it's served in such an elegant and uspcale atmosphere, especially when you compare it to some of the other Mexican restaurants in the area. We love to start things off with the artichoke bruschetta, and we can never resist their burritos and fajitas. Everything is good though, so don't limit yourself to just those. You can find Cafe Cruz on 41st Avenue near the intersection with Cordelia Lane.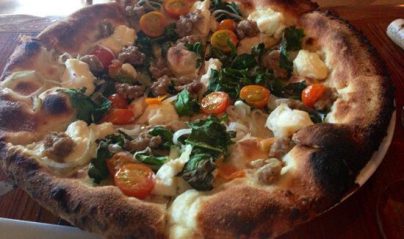 Main Street Garden - (MOVED - La Gioconda)
Main Street Garden Restaurant is located in a converted house, and we find the atmosphere to be so unique and inviting. The food is just out of this world, even if it is a little bit on the pricey side. We really don't mind paying a premium price for food that can be classified as so far beyond premium! The seafood starters are very nice with albacore and sardines, and we also love the seasonal menus that they have here. There are events from time to time, like holiday buffets and special seasonal events, and those are some of our favorite times to come in. They do not rush your meal out to you here because they put real care and attention into crafting it just perfectly. So enjoy that leisurely pace and just relax, it's the best. You can find Main Street Garden Restaurant on North Main Street between Bridge Street and Parrish Lane.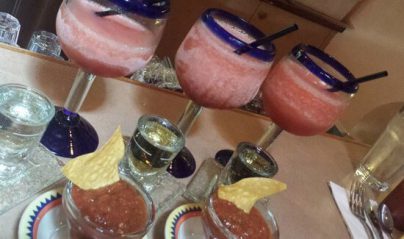 Tortilla Flats
Tortilla Flats is another one of our favorite Mexican restaurants in the area, and we really enjoy the beautiful South American style of ambiance, along with all the classic Mexican favorites in terms of the fare that they serve here. We love their chips and salsa, and the corn tamales are a real highlight on the menu. Tapas Tuesday is a cool time to come in, and any day of the week you'll want to indulge in one of their Grande Margaritas! They are fantastic, and they're on the rocks. Great sangria too! You can find Tortilla Flats on Soquel Drive between Daubenbiss Avenue and Porter Street!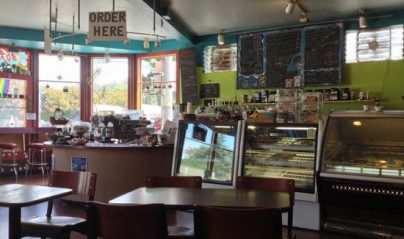 Ugly Mug
Ugly Mug is one of our favorite coffee shops in the area, with its really funky and eclectic decor that kind of reminds us of a mish-mash of things that they must have found at thrift shops! And we mean that in a really good way. It's very cool. It's all very personalized here, with handwritten signs, lots of different colors providing warmth and ambiance, and a staff that just blows every other band of baristas out of the water! They have both espresso and gelato here, our favorite combination of hot and cold! Gotta love it. The lattes are just fantastic. You can find Ugly Mug on Soquel Drive between Daubenbiss Avenue and Porter Street.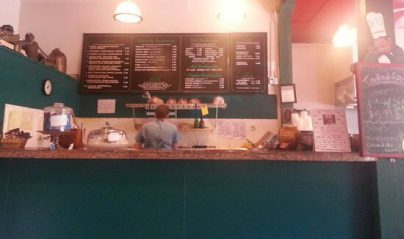 D'Anna's Deli
D'Anna's Deli is one of the best places in town to go for delicious sandwiches including some of the best paninis we've ever had. We love the panini with roasted red peppers, creamy mozzarella cheese, wonderful pesto, and frehs tomatoes. They smother the sandwiches with healthy olive oil too, which really adds flavor and satiety. The previous place that we mentioned, The Ugly Mug, is within walking distance of this place, and we love to come to D'Anna's first for a great sandwich, and then head right over to The Ugly Mug for a delicious latte and some gelato! The perfect combo. You can find D'Anna's Deli on Porter Street between Soquel Drive and West Walnut Street.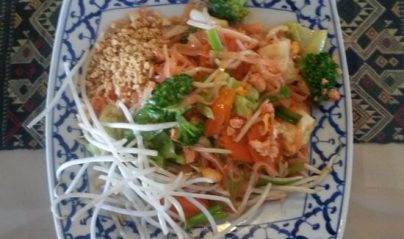 Sawasdee Thai Cuisine
Sawasdee Thai Cuisine definitely fits the bill if you have been looking for some really amazing Thai food in teh area. They really get it right, with lots of different and incredibly varied Thai items on the extensive menu! The crab rolls are one of our favorite things here, and we especially love the pumpkin curry. The Tom Kah Gai soup is really memorable too with just the perfect amount of chicken and coconut milk, and how about that amazing fried catfish, and pan fried noodles! We could go on and on, but we'll stop ourselves here. Combine that amazing food with the great service and lovely ambiance, and you've got one of our highest recommendations. Located on Soquel Drive near the intersection with Center Street.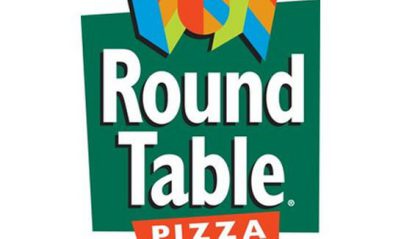 Round Table Pizza
Recommending yet another Round Table Pizza location? You bet, especially if it's the Soquel location! We love the wonderful service here, and of course that spacious and comfortable dining area that's so family friendly and pleasing to all the senses! There's no better place to enjoy these great skinny pizzas and pan pizzas, and as usual we're going to recommend the King Arthur Pizza to you, because we just think it's the best ever! We also love the salad bar here! You can find Round Table Pizza on 41st Avenue near the intersection with Cordelia Lane.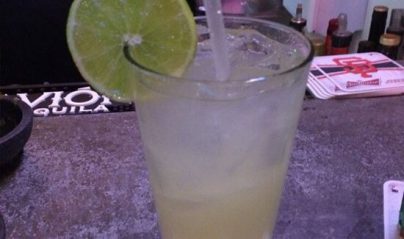 Little Tampico
Little Tampico is yet another Mexican restaurant that we just had to recommend to you, because they have some of the best appetizers, the best chips and salsa, and of course those famous fish tacos! Wow. The nachos con todo (nachos with everything!) are one of our favorite things here, just smothered in delicious cheddar and monterey jack cheese, creamy refried beans, spicy jalapenos, delicious olives, and of course a heavy smear of sour cream and guacamole! Wow. The beef fajitas are also really amazing, and you simply cannot beat that amazing view of Soquel Creek! We love it here! You can find Little Tampico on South Main Street between Walnut Court and Porter Street!