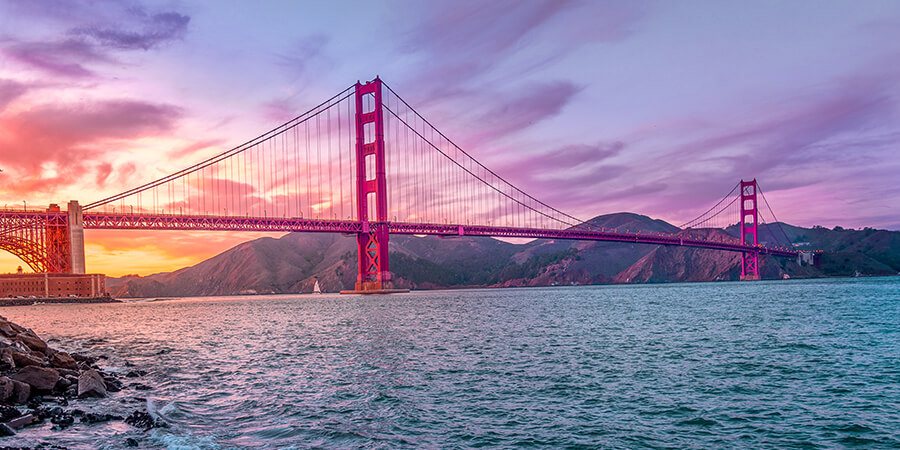 SEBASTOPOL, CALIFORNIA
is found within the county of Sonoma, and there are just about 8000 people living there at the present time. the zip codes that cover Sebastopol are 95472 and 95473. Though the population is quite small here, the businesses in the city serve a much larger population in the surrounding area, and since it's just a short drive from the Pacific Ocean it's also a great place to visit. If you're coming into the area, you may want to visit the West County Museum, the George A. Strout House, the Sonoma County Repertory Theater, or perhaps one of the beautiful trails in the area including Joe Rodota Trail and West County Trail. Wherever you go, be sure to dine at a few of these restaurants while you're there!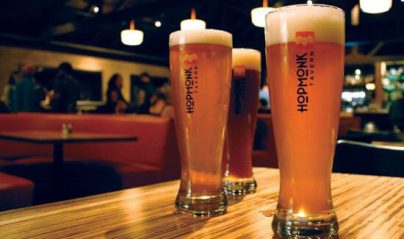 Hopmonk Tavern
Hopmonk Tavern is one of the coolest spots in the Sebastopol area, both for a really great meal and some good beer! Their selection of beers is really extensive and they're all very tasty, and if you enjoy a good lager like we do then we'd recommend the Kellerbier. We love their hamburgers with shallots. We really love coming here with larger groups of friends to enjoy that outdoor seating area! This place has been going strong since the forties, and there's no question why! Great service, awesome ambiance, and happy crowds that always keep it going. You can find Hopmonk Tavern on Petaluma Avenue between Burnett Street and Abbott Avenue!
French Garden
French Garden is one of our favorite small plates restaurants, and since the food is all delectable French fare with a fresh California twist, we enjoy it even more. Stephanie Roy is the name of the chef here, and we can vouch for the fact that all of the items on the menu are just superbly delicious. Sunday brunch is an absolute joy here, particularly if you opt for the eggs benedict, and we love their lemony hollandaise sauce too. The freshly baked desserts are worth coming in for all on their own! Combined with a full meal, it's really exquisite. You can find French Garden on Bodega Avenue between Pleasant Hill Road and West Hills Circle.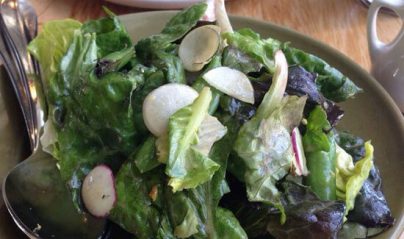 Peter Lowell's Restaurant
Peter Lowell's Restaurant presents the best of Italian fare in a really elegant setting. It's wonderful for those romantic dates, and even for more casual lunches with friends or business associates. Their wine list is more well-chosen than extensive, which is good for both beginners and sommeliers alike! They've also got really good breakfasts here that are nice and light, not the heavy kind that drag you down when you're on your way to your place of business! The coffee is wonderful here too. For lunch or dinner we'd recommend the pizza, the Caesar salad, and the incredible flourless chocolate cake! Delish, and then some! You can find Peter Lowell's Restaurant on Healdsburg Avenue between Florence Avenue and Ellis Court.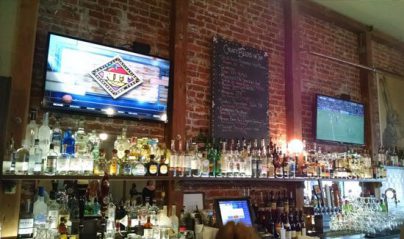 K & L Bistro
K & L Bistro has been pulling in customers for many years now, and once you've tried their delicious French food, you will become a regular in no time. They keep it classic here, spending time updating the menu rather than constantly changing things around in the restaurant, which we enjoy. The pomme frites are fantastic, and we love their duck confit with lentils, and the creme brulee is really noteworthy too. The ambiance is quiet and comfortable, very elegant and classy, and the service is right on par with that too. Just an all around great place to dine, and the prices, though a bit high, are worth it for food this good. You'll be able to find K & L Bistro on South Main Street between =Burnett Street and Bodega Avenue.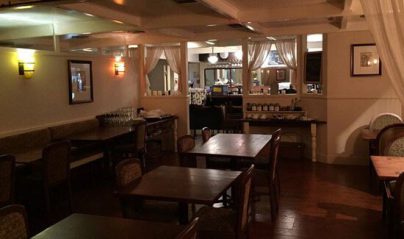 Sonoma Wine Shop / La Bodega Kitchen
Sonoma Wine Shop and La Bodega Kitchen is one of the best places to go in the Sebastopol area for wine lovers like ourselves. Beyond the incredible wine selection, they also have wonderful coffee and desserts that really provide an escape from the hard working week. There are plenty of options for the vegetarian and vegan crowds too. The pasta is just out of this world, and that's what we'd recommend to you most highly. Which one? Any of them. They are that good! And the rack of lamb is divine too. You can find Sonoma Wine Shop and La Bodega Kitchen at 2295 Gravenstein Highway.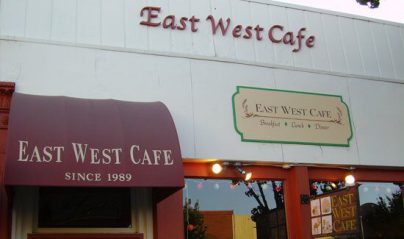 East West Cafe
East West Bakery Cafe is one of our favorite places to go for delicious Californian food. The samosa wrap is one of our favorite things, and we also love the omelette wrap. They have a really excellent key lime pie here, and chocolate beet cake that we just can't get enough of. Even their hamburgers are just so good, on whole grain bread that's nice and soft, and they've got alot of options for the vegan crowd as well as the gluten-free and dairy-free crowds too. Really good pancakes too! And chicken dishes! We could go on and on so we'll stop ourselves here. Suffice it to say that this is one of the best restaurants on the list! You can find East West Bakery Cafe on North Main Street between McKinley Street and Bodega Avenue!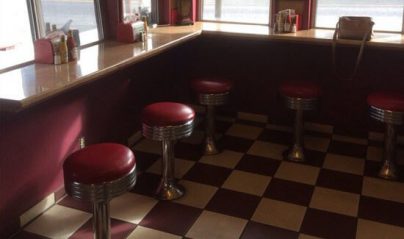 D's Diner
D's Diner is one of the most awesome places to dine in Cali, with so many diner style items that will really remind you of the good old days. Our favorite thing here, hands down, is the fried egg sandwich with bacon, butter, and cheese! Wow. It's one of those things that you suddenly start craving and before you know it you're on the road on your way to get one! They also have a caliente burger that will really knock your socks off, and needless to say that pairs just perfectly with the garlic fries! The pulled pork sandwiches are great too. You can find D's Diner on Healdsburg Avenue between Harrison Street and Cleveland Avenue! Very highly recommended!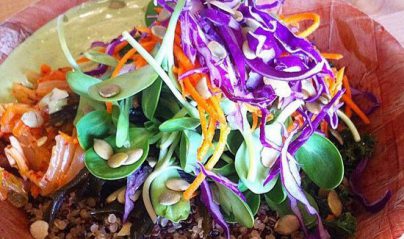 Slice of Life
Slice of Life has been one of our top choices for pizza in the Sebastopol area for a while now, particularly their wheat veggie pizza, but their offerings are certainly not limited to just that. We really love their stuffed potatoes, and their crisp salad with that famous tahini poppyseed dressing! That's really crave-worthy. The veggie melt supreme is really nice too, and you can't go wrong with a California Dreaming Burger! Gotta love that name. The breakfasts are out of this world as well. You can enjoy a really great meal in a very cool atmosphere right here at Slice of Life, located on McKinley Avenue between Weeks Way and North Main Street!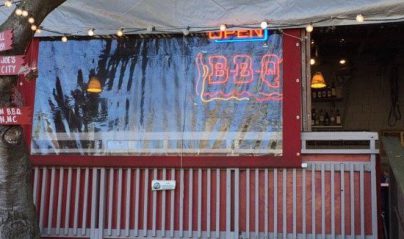 BBQ Smokehouse
BBQ Smokehouse & Catering is your source for the best barbecued meats in Sebastopol, and they've also got some surprises that you wouldn't expect to find here, ones that the vegan and vegetarian crowds would really enjoy. Great salads and tofu that have really wonderful flavor. Everything is great here from the burgers to the ribs, and even their cole slaw is just superb. The brisket and rib tips are two of our highest recommendations! The smoked flavor here is out of this world, and any barbecue lovers will just go wild. Great service and really fun ambiance too. You can find BBQ Smokehouse at 6811 Laguna Park Way.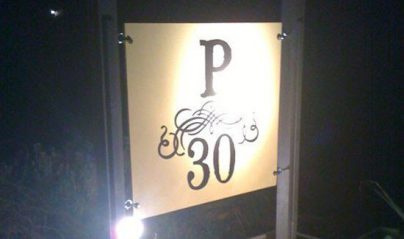 P/30 Restaurant - CLOSED
P Thirty Restaurant, also known as P30 Restaurant, is one of the newest restaurants in the area, having opened as recently as 2010, and it's quickly garnered a reputation as being one of the freshest and most delicious places to grab an amazing meal. The food is all locally sourced and that makes it even better! The ranch fried chicken is one of our favorite things on the menu, and we also love the homemade ice cream here! The rest of the menu is in that same vein, not really on our "most healthy" list if you know what we mean! So we come here occasionally for that indulgent splurge. P Thirty or P30 is located at 9890 Bodega Highway! Very highly recommended!