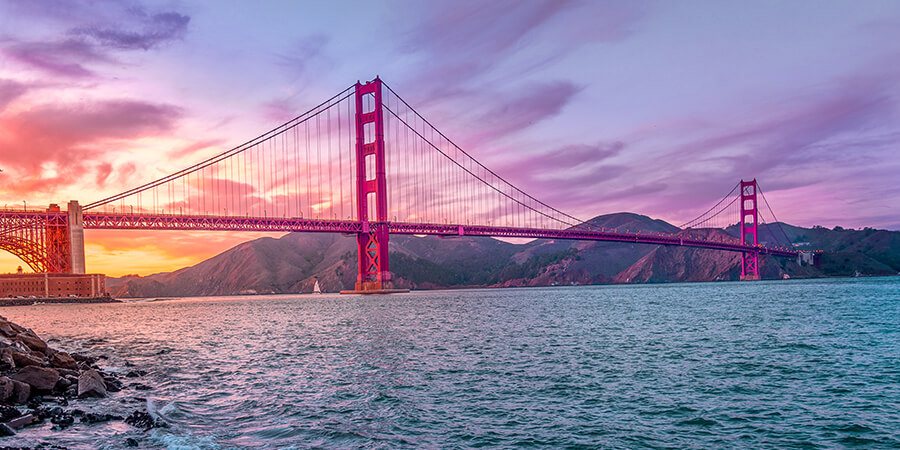 SCOTTS VALLEY, CALIFORNIA
is one of the smaller cities in our Party Bus San Francisco service area, with just about 11,000 residents and a beautiful location on the slopes of the Santa Cruz Mountains. The zip codes that cover this area are 95060, 95066, and 95067. Many people come into the area to visit Big Basin Redwoods State Park, Roaring Camp Railroads, and Henry Cowell REdwoods State Park. There's a large skateboard park in the area, as well as two beautiful hotels to stay at, the Best Western and the Hilton. If you're coming to Scotts Valley, please take a moment to look at a few of our favorite eateries and bars in the area!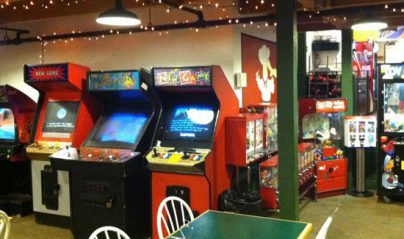 Tony and Albas Pizza and Pasta
Tony and Alba's Pizza and Pasta is one of the better Italian restaurants located in Scotts Valley, and since it's so very close to Mount Hermon, that makes it a very convenient stop when you're nearby. We really love the calzones and pastas here, and the pizzas always get rave reviews too! The XL All Meat with pepperoni and sausage is just amazing, and the best pizza in our opinion is the Pesto and Pine Nut Pizza. You will definitely love this place. You can find Tony and Alba's Pizza and Pasta on Mount Hermon Road near the intersection with Spring Lakes Drive in Scotts Valley.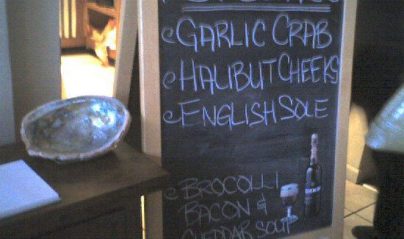 Sandabs Seafood and Wine Bar - CLOSED
Sandabs Seafood and Wine bar has got a wonderful reputation for being one of the best restaurants in the area. Their juicy steaks are in a class of their own, and the seafood is also top notch quality. We really love the halibut fish and chips here, and you will not want to pass up the wild Alaskan salmon. The raw bar and appetizers will do you very well too! And don't forget to take a good look at their selection of wines. The servers will be happy to tell you which one will go best with your meal. You can find Sandabs at 11 Camp Evers Lane in nearby Scotts Valley!
Bruno's Barbecue Restaurant
Bruno's Barbecue Restaurant has always been one of our favorite places to go for delicious barbecue food, including chicken that will make your mouth water, ribs that fall right off the bone, steaks that are so juicy and delicious, and sandwiches that count as comfort food! Be sure to read the walls while you're here (and nope we're not going to give away that story, you'll have to find out about it when you come in!). Really excellent food and some of the best service around, plus a really relaxing and yet lively atmosphere! Gotta love it. You will find Bruno's Barbecue Restaurant on Mount Hermon Road near Kings Village Road in nearby Scotts Valley.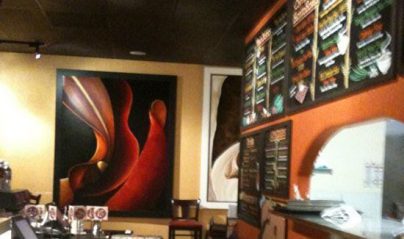 Jia Tellas
Jia Tellas is a really wonderful place to relax and enjoy a good meal. The cuisine here is Cambodian, and if you haven't had the pleasure of trying that yet, you'll want to note that it's healthy, delicious, and very different from anything else you've tried. It's heavy on the fresh veggies, seafood, and fruit, and very light on fat. The delicious flavors that you'll experience here are from delicious herbs and spices rather than the use of fats as we do in America. And there's also a heavy focus on different textures. Great main dishes, bento boxes, salads, soups and stews, and appetizers! Desserts too! Best thing on the menu? That'd have to be a tie between the Beef Shish Kabob and the BBQ Ribs Boneless Beef! You can find Jia Tella's on Victor Square between Butler Lane and Scotts Valley Drive.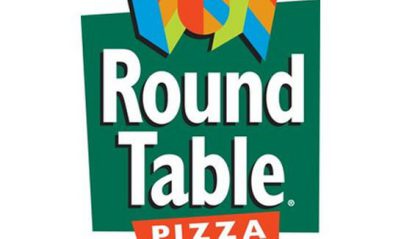 Round Table Pizza
Round Table Pizza has always been one of our top choices for a family friendly pizzeria, but this location in Scotts Valley is even better than all the others! The dining area seems to be more spacious at this location than it is at the other ones, and the waitstaff is really a cut above the rest. The made-from-scratch dough and sauce is just sooooo good, just like it is at all the Round Table Pizzas in the area, and we'd most highly recommend the King Arthur pizza to you! You can find this Round Table Pizza location on Mount Hermon Road near the intersection with Kings Valley Road!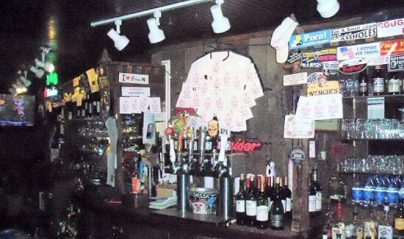 Malone's Grande Grille
Malone's Grande Grille is so good for American favorites with a Californian twist! We really love coming in on Sundays to watch some football, and they've got plenty of specials on that day just for the occasion, like four buck bloody marys, six buck burger specials, and other specials on cocktails! So good. The steaks are really excellent here with a nice range of prices and cuts for you to choose from. The calamari is excellent too, and we love their wine list. The live music is really a great thing here too! You'll be able to find Malone's Grande Grille on Scotts Valley Drive between Erba Lane and Civic Center Drive.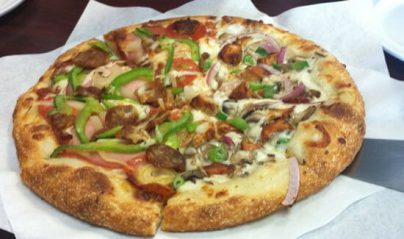 Santa Cruz Pizza Company - CLOSED
Santa Cruz Pizza Company is one of our favorite pizzerias in Scotts Valley, especially because it's one of the few that isn't a part of a franchise or chain! The pizza is New York City style, really reminding us of the authentic kind that you can get in the Big Apple. They really pile on the cheese and toppings very generously too. The prices for a slice of pizza are unbelievable! Last time we were here it was just one dollar per slice! Wow! The service can be a little bit slow at times especially when they are busy, but we kind of enjoy the leisurely pace. You can find Santa Cruz Pizza Company on Victor Square between Butler Lane and Scotts Valley Drive.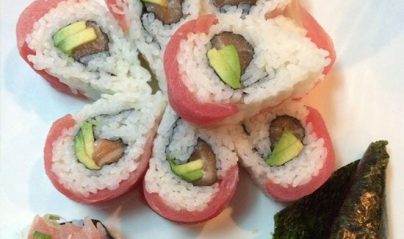 Rumble Fish
Rumble Fish is an unbelievable sushi restaurant, just top notch when it comes to delicious Japanese delicacies. Their lunch specials, or lunch bento boxes, happen to be one of the most affordable ways to dine during the work week, and any night of the week you can come in for a really fantastic dinner. The rolls are very creative here, and they also have some different items for those in your party that might not be so big on sushi! Everybody can get something that they'll love here. You can find Rumble Fish on Scotts Valley Drive between Carbonero Way and Ball Drive.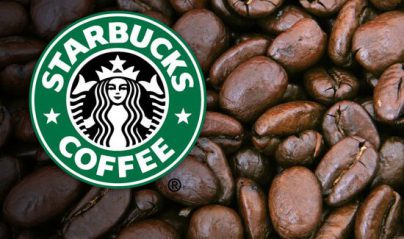 Starbucks
WE don't normally include Starbucks locations on these lists because everybody is already so intimately familiar with them, but we decided to include the Scotts Valley Starbucks because the staff has been so incredibly welcoming. The location is a little more old fashioned looking than most of the other Starbucks locations we've visited nationwide, but there's something that we really love about it. Our favorite things to get here are an iced venti latte or a green tea latte, unsweetened. If you prefer it sweet, try the cinnamon dolce latte! You can find this Starbucks location on Scotts Valley Drive between Victor Square and Granite Creek Road.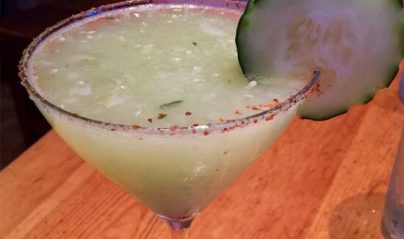 Maya Restaurant
If you are seeking delicious Mexican food in Scotts Valley, Maya Restaurant is the one that we'd tell you about first. It's extremely family friendly, with a waitstaff that is so welcoming and accommodating, and we absolutely adore the Sunday brunch here too. The barbacoa burrito is one of our favorite things on the menu, and if you're coming in for a drink or two, you'll love their selection of fine tequilas. Great for those fresh margaritas! The bar area is great for catching the game too! You can find Maya Restaurant at 3115 Scotts Valley Drive! We love it!