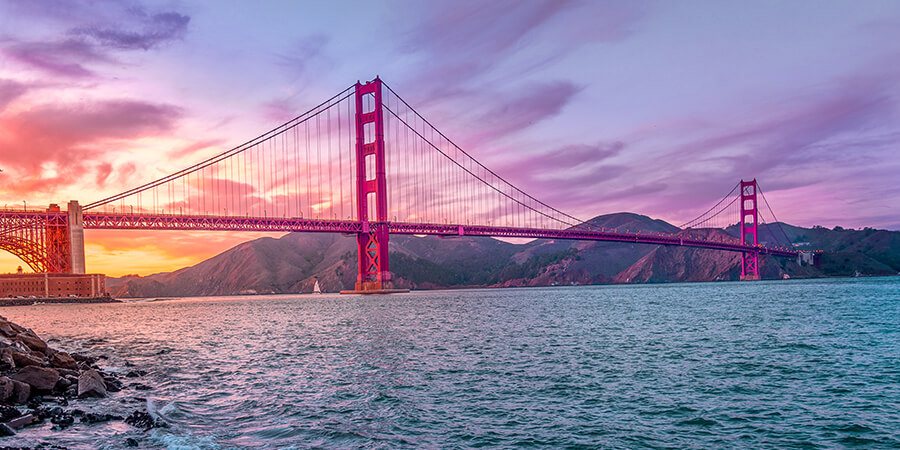 SAUSALITO, CALIFORNIA
is Spanish for "small willow grove," and that's very fitting for this lovely little city containing 7000 residents. It attracts many tourists nowadays due to its close proximity to the Golden Gate Bridge, and one of the most interesting features of this area is its houseboats! There are more than 400 in the area, and we have to warn you that if you go and look at them, you'll be tempted to want to live in one yourself! Many famous people have lived here in the past including Jerry Garcia, Otis Redding, and Shel Silverstein, and today Darrin Hayes of Savage Garden, Dean Ornish, and Robin Williams live here, among many others. Whatever brings you to the 94965 and 94966 zip codes, be sure to try a few of our favorite bars and restaurants while you're there!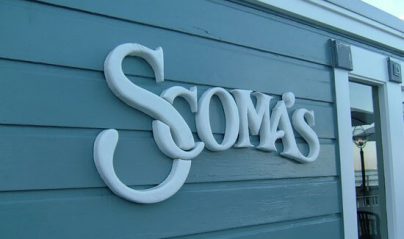 Scomas of Sausalito
Scomas of Sausalito is one of our favorite places to dine here, even though it is quite the tourist trap! The prices are a bit higher than we'd prefer, but for the high quality that you receive here, it's not so bad! Their seafood specialties are just out of this world, and if you can manage to wrangle a window seat, you'll really love the view. It's a bit old fashioned here, in a very classic way, and we love that. Kind of like stepping back in time. We'd very highly recommend all of the pastas and the cioppino is just fantastic! Really some of the best food we've had in the area. Stop by Scomas of Sausalito on Bridgeway near the intersection with Princess Street.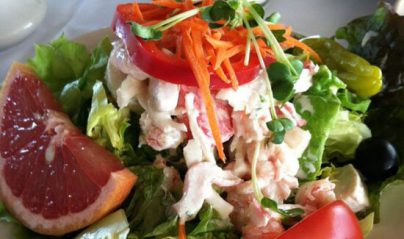 Spinnaker Restaurant
Make this one a must for those who love seafood just as much as we do! The prices are a little bit high here just like with the previous restaurant, but we believe it's really worth it or we wouldn't include it on this list. The view is super, and the indoor ambiance is just exquisite. Just imagine sitting and overlooking the San Francisco Bay while you dine. It's wonderful. If you'll be celebrating a romantic anniversary any time soon, this would be one of our highest recommendations. Head over to Spinnaker Drive near the intersection with Humboldt Avenue.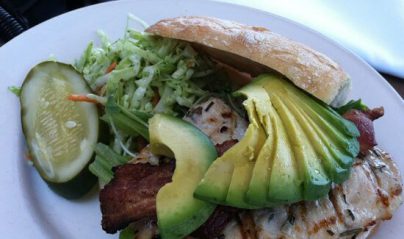 Horizons Restaurant - CLOSED
Horizons Restaurant is the star of Sausalito, with a gorgeous view and some of the best breakfasts around! The eggs benedict and crabcake breakfast is the one that we'd really go wild for, and if you come in later in the day you'll want to opt for their deliciously mouth watering fish tacos. They've got free corkage on Tuesdays, so that's always a selling point, and we also love that this place is that it stays open later than most of the restaurants in the city. Reservations are recommended, because it does get quite busy here! You can find Horizons Restaurant on Bridgeway near the intersection with Princess Street.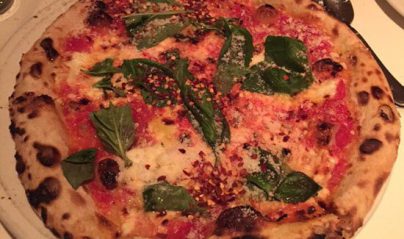 Poggio
Poggio is wonderful when you're craving some truly authentic Tuscan flavor. The food is second to none in this area, including grilled rabbit that is really out of this world. The breads are so soft and delicious here, and how about that risotto? We love the chicken dishes and the pastas, and you honestly can't make a wrong decision with this menu! Everything is just that good. Many times we have asked the waitstaff to help us choose something good that evening, and they are always incredibly helpful and accommodating for special requests as well. Check out Poggio on Bridgeway near the intersection with Bay Street. Very highly recommended.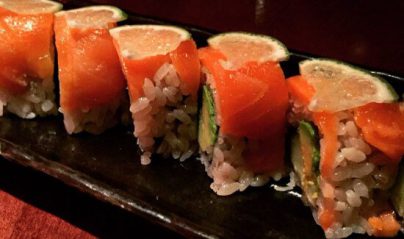 Sushi Ran
Sushi lovers rejoice, Sushi Ran has really got you covered with some of the freshest and most delicious sashimi and sush in the land! We love it. The restaurant is really one of the most pleasant in the entire Sausalito area. We love to sit at the bar and enjoy our freshly made sushi rolls. They've got an enormous selection of fine sake here too, and the waitstaff is very knowledgeable about which ones pair well with what menu items. It's both fun and beautiful here, so it's good for casual lunches and romantic dinners alike! They can be found on Caledonia Street off of Bridgeway!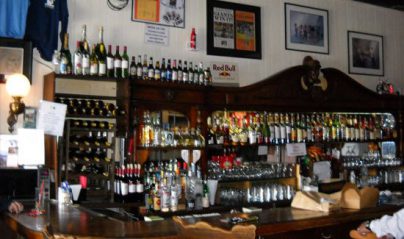 No Name Bar
We aren't suggesting this place because it's fancy and upscale (it's not!) but because it's the exact opposite! Unpretentious, relaxed, cool, chill... all words that could easily describe this bar. The name is just perfect for it. No Name Bar. Gotta love that. They do have live jazz bands and grey goose martinis, so clearly they've got a touch of the upscale hidden in there somewhere! But they don't have an ego about it, and that's why we love it. The German pilsner is excellent. Sit out on the patio when mother nature allows, you'll love it. This nameless nar can be discovered on Bridgeway north of Princess Street.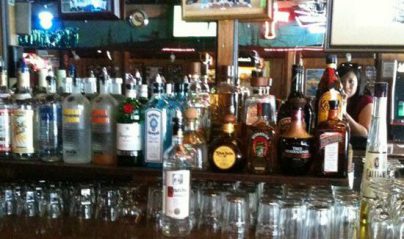 Smitty's Bar
Smitty's Bar is another one of our favorite low key bars in Sausalito, just laid back and relaxed! They've got pool tables so that you and your buddies can get a competitive game on while you wait for your drinks, and we also really enjoy the selection of music here. The beers on draft are plentiful and well chosen, and the drink specials that they offer here are really good too. We've heard that Smitty's Bar has been going strong since the fifties, and that certainly explains the wonderful old fashioned service and that laid back vibe that feels like it's from another time entirely. Smitty's Bar is on Caledonia Street just off Bridgeway.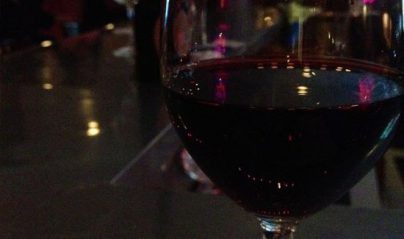 Wellington's Wine Bar
If you love wine, you can't find a better place to enjoy it in Sausalito than at Wellington's Wine Bar. The exterior is something that really makes us want to walk right in, with that wonderful blue siding that reminds us so much of the beachhouses in the nearby area! It's a very appropriate theme since they are located right there on the water, and what better place is there to relax and enjoy sipping your glass of wine? Grab a window seat if you can. It's worth a wait! You can find Wellington's Wine Bar on Turney Street off Bridgeway.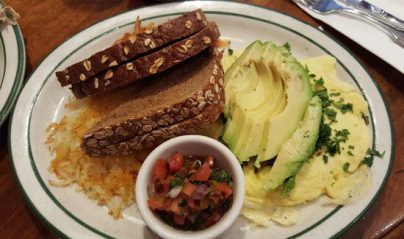 Fred's Place Coffee Shop
Fred's Place Coffee Shop is one of our favorite places to go for a delicious cup of coffee, but this is much more than just a coffee shop though! Their breakfasts are out of this world, particularly their eggs benedict and their omelettes! Wow are they ever amazing. Their french toast also comes highly recommended. Even their regular toast is good! They get everything right here, and we just love it. No wonder it's one of the most popular places in Sausalito for breakfast! You can find it on Bridgeway near the intersection with Spring Street!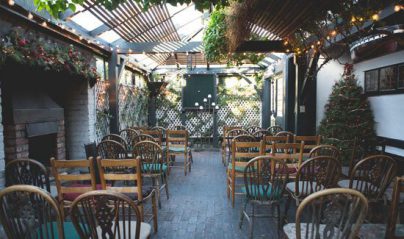 Pelican Inn
Pelican Inn is located in nearby Muir Beach, and it's worth a drive whether you're coming from right here in Sausalito or much further up the coast! Their wine and beer selections are just excellent, really extensive and worthy of your tastebuds! Since it's very romantic here, it's perfect for special occasions and anniversaries, and they've even got a beautiful fireplace. There's live music too, and people often dance! You can find Pelican Inn on Pacific Way between Shoreline Highway and Coastal Trail.