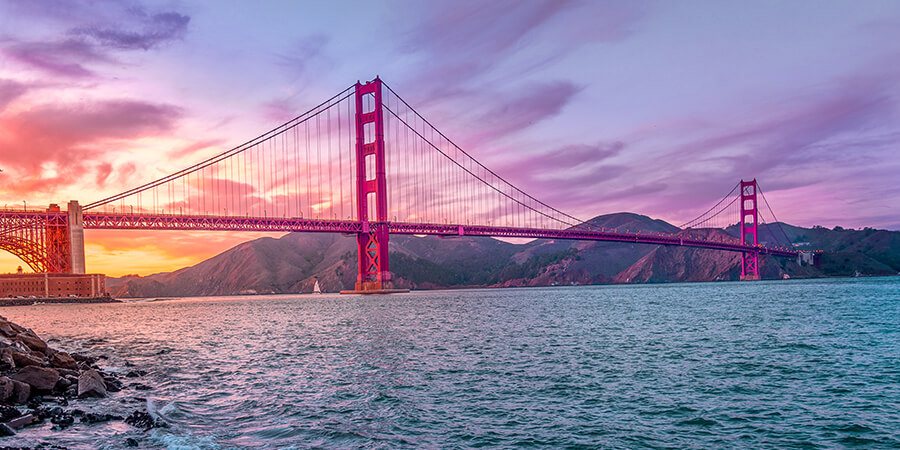 SARATOGA, CALIFORNIA
is located within Santa Clara County, and the population of about 30,000 people makes it one of the mid-sized cities in our Party Bus San Francisco service area. The zip codes that apply to this area are 95070 and 95071, and if you are visiting the area, perhaps to visit Villa Montalvo, Mountain Winery, or Hakone Gardens, you'll also want to make a note of a few of these great eateries and lounges within the area. There's so much to do here, that you'll need to refuel and quench that thirst! These are our top choices and the ones that we'd recommend most highly to you!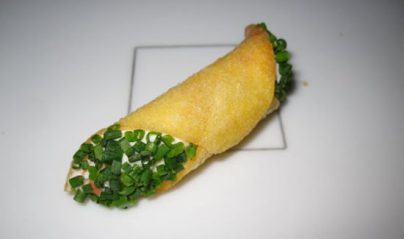 Plumed Horse
We've always said that Plumed Horse was worth even a long drive, so if you're right here in the Saratoga area for any reason, you've certainly got to make a stop here! The ambiance is one of the most decadent and luxurious that we have ever encountered, and the service is right on par with that too. The Californian and American fare that you'll have here are just out of this world! We love the lobster bisque, and their truffles are of course divine. The patio seating is really nice too, and if the weather is warm you'll certainly want to take advantage of that. Perhaps sit at the bar and have a glass of wine too! You can find Plumed Horse on Big Basin Way between 4th Street and 5th Street! One of the best!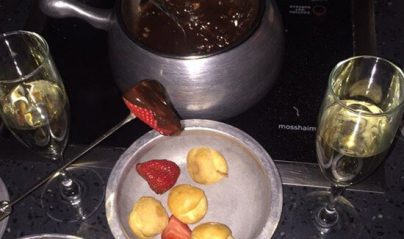 La Fondue
La Fondue is one of our favorite places to go for delicious French food in a very fun and interactive atmosphere! It's so fun for those wonderful special occasions when you're celebrating with a larger group of friends, and it's also very romantic and intimate for two! We love the different options for your fondue here... try the lobster bisque, the chocolate, the cheese... we could go on and on but the bottom line is that all of the choices are excellent. This is fine dining at its best, with a contemporary spin that everyone really enjoys. Great service too! You will be able to find La Fondue on Big Basin Way between 3rd Street and Saratoga Los Gatos Road. Very highly recommended!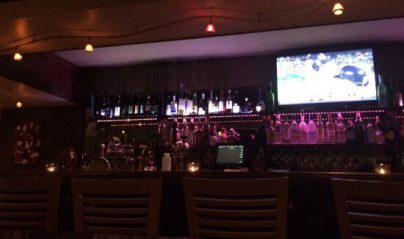 The Basin Restaurant
The Basin Restaurant is another one of our favorite American style restaurants in the Saratoga area, and what's the best on the menu? That's too hard to narrow down, but we do enjoy the truffle fries and the spanish martini! The service is really wonderful and the servers are always happy to help you choose something good on the menu. In terms of the ambiance, it's very nicely decorated with white linen tablecloths and gorgeous dim lighting. We like to sit at the high tables along the walls, and of course the outdoor seating area is really wonderful too. You'll be able to find The Basin Restaurant on Big Basin Way between 5th Street and 4th Street. Very highly recommended!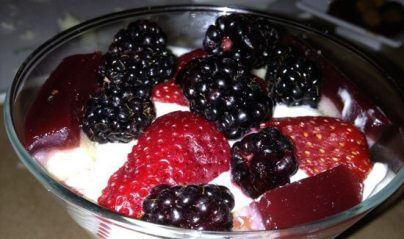 Sent Sovi Restaurant - CLOSED
Sent Sovi Restaurant is a fine French restaurant that we just couldn't leave off this list. They've got one of the most pleasant atmospheres of any restaurant in the city, and the service is so personalized and caring. The food is really wonderful here, but what we are particularly in love with is their incredible wine list. They've got a nice smattering of wines that range from California wine country selections to more international varieties, and you can't go wrong with anything that they offer here! The twelve course meals are just exquisite here. Of course the prices are just as high as the quality, but if you can afford it, it's a real dream of a dining experience! You can find Sent Sovi Restaurant on Big Basin Way between 5th Street and 6th Street!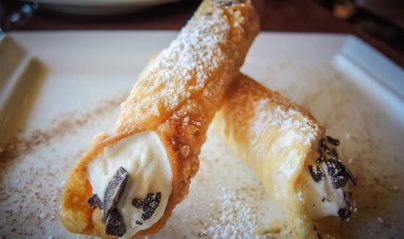 Ristorante Da Mario Italian - CLOSED
Ristorante Da Mario Italian is the absolute best if you are a fan of really authentic Italian food! It's so good, you won't even mind driving a long distance to visit this place as often as you can. The service is also so top notch that it makes your dining experience even better, as if that was even possible! The seafood pasta is our favorite thing here, and all of the appetizers are tempting and delicious. The only possible downside to this menu is that the portions are a bit small, but that's the case with most gourmet food! It's just a little bit tougher to deal with here because you of course want large portions of this comfort food! We just love it so much. You will be able to find Ristorante Da Mario Italian between Saratoga Los Gatos Road and 3rd Street!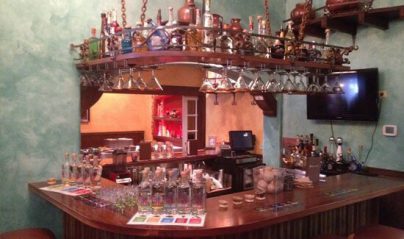 Casa De Cobre - CLOSED
Casa De Cobre is a contemporary Mexican restaurant where you will enjoy outstanding new takes on the traditional dishes that you love! The chile stuffed with goat meat is just fantastic, as are the chiles rellenos de puerco. The carnitas has a whole new flavor that you've never had before, and how asbout that entotomado? Be certain to try the house smoked trout tacos, the flautas, and the taquitos! For dessert, if you've ever battled to decide whether to get flan or chocolate cake, you will love the fact that they have a dessert that combines both! Now that's the ultimate indulgence. We can't say enough about how excellent the food is here, and the service and the ambiance are on par with that, and then some! You can find Casa De Cobre on Big Basin Way between 5th Street and 4th Street!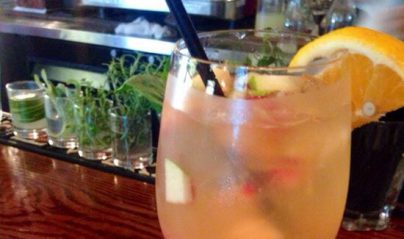 Bella Saratoga
Bella Saratoga is yet another of our favorite Italian restaurants in the area, and we couldn't imagine coming to the area without visiting this one at least once or twice during our stay. The lobster crab melt is one of our favorite things to eat here, and we also enjoy the lamb chops very much. Don't forget to try the salmon ravioli and the lasagna, and the linguine and fettuccine dishes are really out of htis world too. Wonderful mussels with penne too! The veranda is a beautiful place to dine when the weather is good, and the main dining area is so romantic and cozy. You'll be able to locate Bella Saratoga on Big Basin Way between 3rd and 4th Streets.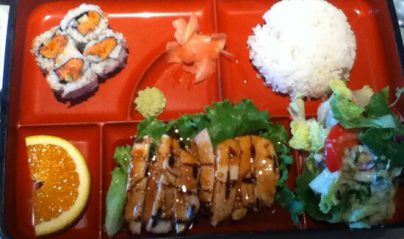 Sushi 22 Train
The name Sushi 2-2 Train always makes us laugh, but the delicious food here is no laughing matter! If you love sushi as much as we do, you will definitely want to come in to enjoy their unparalleled rolls! It's fun to bring the kids here because of the train too, and it is a very family friendly restaurant. Try the salmon rolls and tuna rolls, and of course the classic California roll. The weekends are more lively and energetic here, but the weekdays are nice too. Eating at the bar is a really pleasant experience. We love it here and we're certain that you will too. You will be able to find Sushi 2-2 Train on Cox Avenue near the intersection with Pso Presada.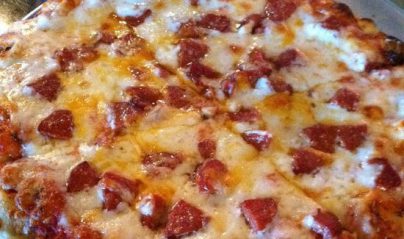 Jakes of Saratoga
Craving a delicious pizza when you're in the Saratoga area? Then you have got to try Jakes! So many people have raved to us about this being the best pizza in California, and we'd have a very difficult time arguing with that! This is pizza at its most gourmet and delicious, not at all like the pizzas you'd order on a casual Saturday night at home! The prices are very affordable considering the high quality of the pies. There's a reason that this restaurant has lasted for several decades, and it's of course that unbelievably delicious pizza! Enough said! You can find Jakes of Saratoga at 12175 Saratoga Sunnyvale Road.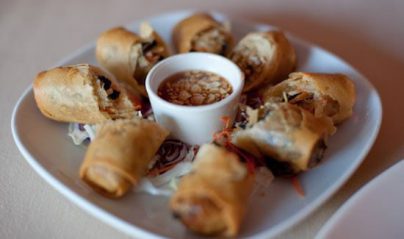 Bai Tong
Bai Tong is an exquisite Thai food restaurant that's located conveniently on Big Basin Way right here in Saratoga. If you've got any vegetarians or vegans in your party, this is one of the better options for them as far as Thai restaurants go. We especially love the fact that the tofu is steamed instead of fried here, and everything is extra spicy here compared to most of the other Thai restaurants that we have been to! The portions aren't enormous here but the flavor sure is! Very family friendly, with crayons for the kids. You can find Bai Tong on Big Basin Way between 3rd and 4th Streets!