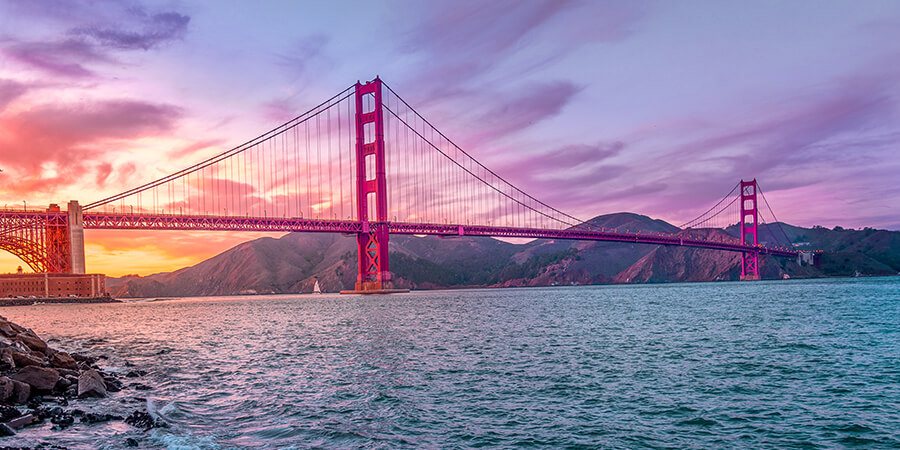 SAN RAMON, CALIFORNIA
Less than an hour east of San Francisco you'll find the beautiful San Ramon in Contra Costa County. This is a fairly large city with a population of over 76,000, and an area of about 18 square miles covering the zip codes 94582 and 94583. There's several attractions here, like the Art and Wind Festival on Memorial Day weekend, Primo's Run for Education in the fall, or the Independence Day Picnic and Fireworks Show, and of course their amazing local businesses like the eateries and bars we've listed below. Whatever it is that brings you to down, we think you'll have a great time, and if you eat or drink at any of these places, you're going to be satisfied.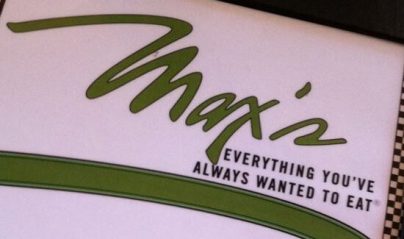 Max's Restaurant - CLOSED
Max's Restaurant is our favorite food destination for any time of day. From their breakfast hash to their strawberry shortcake dessert, we've never had such satisfying food at such low prices. It's also worth noting that the service is friendly and quick. What dish would we recommend the most? How about that delicious honey half chicken? And the chicken fried chicken is another favorite. You can find Max's Restaurant on Crow Canyon Place between Bollinger Canyon Road and Creekside Drive, not very difficult to find at all! One of our highest recommendations for a laid back dinner!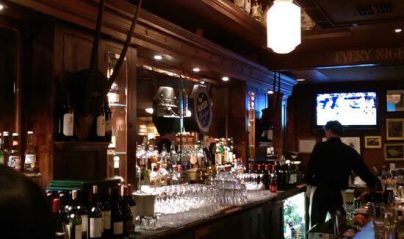 Izzy's Steaks & Chops - CLOSED
One of the best places for steak lovers and chops lovers to visit in the San Ramon area is Izzy's Steaks & Chops. Izzy's is known for their amazing steak dinners and fresh seafood, but but you might not know how amazing their cocktails and desserts are! Their chocolate mousse and chocolate lava cakes are so rich and satisfying, and their house-made key lime pie is outstanding. The Izzy's Martini will go great with your dinner, and the dragonfruit cosmopolitan is another refreshing choice. 200 Montgomery Street is the location of Izzy's Steaks & Chops!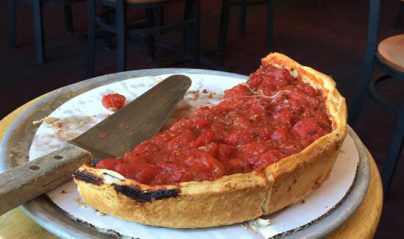 Zachary's Chicago Pizza
If you've got a craving for deep dish pizza, we recommend Zachary's Chicago Pizza! We've not only recommended this pizzeria to several of our customers, we can't even count the number of times people have special requested a stop here! The quality of the ingredients in their pizza speak for themselves, and that's only one of many reasons we love it. The deep dish pizzas are mouthwatering, and they even have delicious thin crust options, like their Mediterranean pizza. They also offer vegan pizza options, so everyone can enjoy a taste of Chicago here. Wonderful service and exquisite atmosphere too! You can find Zachary's Chicago Pizza conveniently at 3110 Crow Canyon Place. One of the best!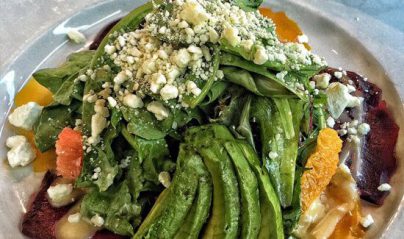 Incontro Ristorante
Incontro Ristorante, in nearby Danville, is a high quality restaurant with comfortable and pleasant atmosphere. If you've been trying to find a fine Italian restaurant where the food is very freshly prepared, then you will love Incontro Risorante. Their spaghetti is amazing, and the pasta with garlic mushroom sauce is to die for, and their personal pizzas are full of authentic Italian flavor! If you like seafood, try their pasta with clams in white sauce, and if you're looking for a healthy option try the beet salad! They give you a very nice portion size of everything. Don't forget to make room for dessert, try the Panna Cotta or the Tiramisu! You can find Incontro Ristorante on Hartz Ave in Danville, between Short and Church Streets. Enjoy!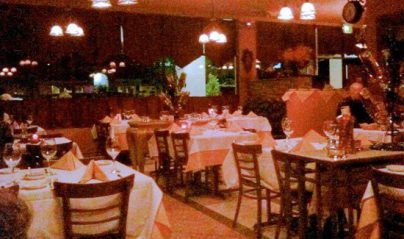 Sergio's Trattoria - CLOSED
On our last visit to San Ramon, we discovered Sergio's Trattoria and we really wanted to tell you about it here! It's really one of the best Italian and one that we love to bring our friends to! The service and ambiance are both really noteworthy, with a wait staff that really tries hard to take good care of you and make sure that you have a lovely evening. The wine list is impressive here and we love the gnocchi and alfredo sauce! You'll be able to locate Sergio's Trattoria on Bollinger Canyon Way near the intersection with Bollinger Canyon Lane. One of our highest recommendations!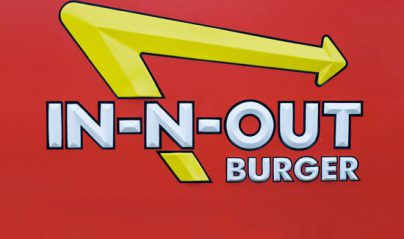 In-N-Out Burger
You might not expect to see a place like In-N-Out Burger on a list like this, but even though it's fast food, it's just such a traditional piece of California, and let's be honest, we all love it! There's no faster place to grab a burger in the middle of a really rushed day, and despite beign fast food, they have some of the best fries in town! It can get really lined up here at their busier times, so you might want to shoot for an off time, or just be prepared to wait! It is definitely worth the wait no matter how long it is! You can find In-N-Out Burger on San Ramon Valley Boulevard near the intersection with Fostoria Way. Love it!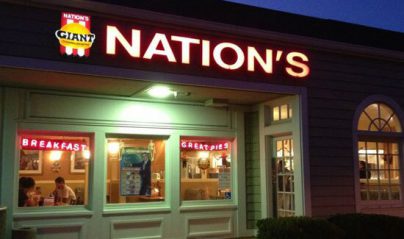 Nation's Giant Hamburgers
Nation's Giant Hamburgers is yet another burger joint that we really love, and we'll go on record as saying that this one's a cut above the rest. We love this particular location in San Ramon, and everything is always so fresh here. This chain has been going strong since 1952, so there's no question why they are so popular, and you know after all these years that they definitely get it right! You'll be able to locate Nation's Giant Hamburgers at 2426 San Ramon Valley Boulevard.
Pasta Primevera
Pasta Primavera has gotten a great reputation over the years for serving some of the freshest pasta in town, and more varieties than anybody else too! The seafood salad is one of our favorite items, and they give such a generous amount of dressing! If you're trying to eat light, order it on the side. The Chicken Piccata is another favorite, and their Veal Piccata is even a notch above that! Wow. Just fabulous. There's a wine to pair with every dish. Enjoy a special dinner date at the amazing Pasta Primavera on Crow Canyon Place near Crow Canyon Road.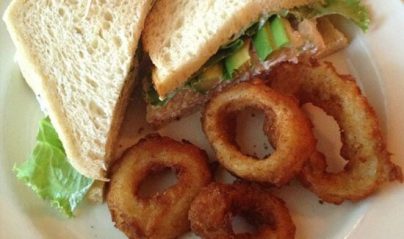 Brass Door
Brass Door gets a huge recommendation from us because we absolutely love their prime rib. We can't even tell you how many times we have stopped in here in the evening for a great steak, and they deliver not only that, but great service and a kind of ambiance that's simply unrivaled. We love it here for business lunches too, and sitting at the bar for a drink or two is always a pleasure as well. Pop in to the Brass Door on San Ramon Valley Boulevard between Purdue Road and Hooper Drive to get a tasty bite to eat!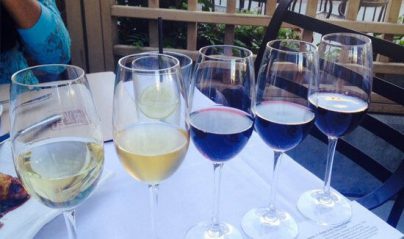 Uncle Yu's Szechuan
Uncle Yu's Szechuan has really become one of our favorite Chinese restaurants in the area, and that is partially because of the old fashioned service, partially because of the wonderful atmosphere, and mostly because of their irresistible food! It's also very romantic here so if you're planning a special date, this is a very nice choice. Some say that it's overpriced, but we think it's just right for the high quality that you receive. The crispy orange beef is fantastic! Not the most authentic, but definitely the most tasty! The location of Uncle Yu's is at 2005 Crow Canyon Place!