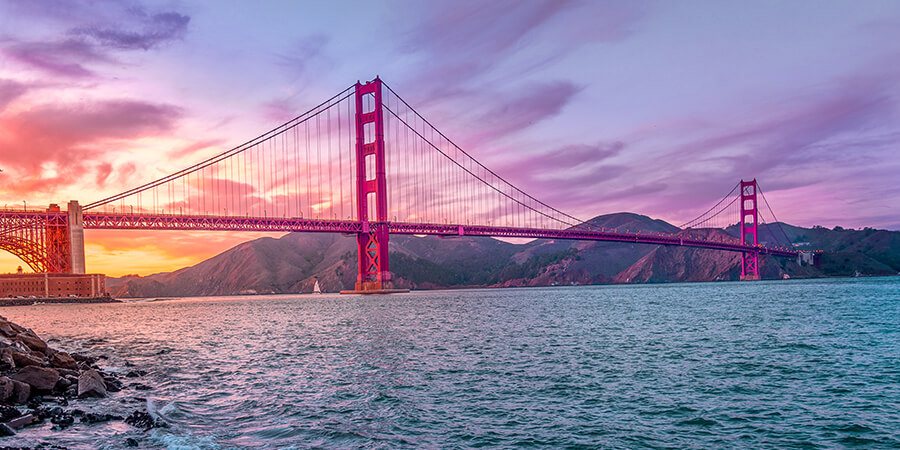 SAN PABLO, CALIFORNIA
in Contra Costa County, is almost completely surrounded by the city of Richmond. With around 29,000 residents it's one of the mid-sized cities that's in our vast service area. There are many wonderful reasons to visit San Pablo's zip code of 94806, including Century 16 Hilltop Theatres, San Pablo Lytton Casino, Kennedy Grove Regional Recreation Area, San Pablo Reservoir & Lake, and of course Wildcat Canyon Regional Park. No matter what brings you to the area now, these are some wonderful bars and restaurants that you're sure to want to visit while you're here!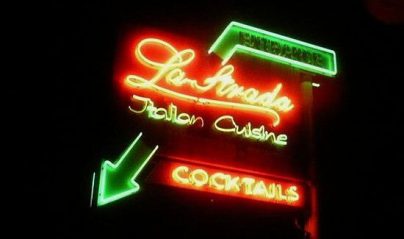 La Strada Restaurant
La Strada Restaurant is one of our personal favorite Italian restaurants in the San Pablo area. This is one of our most highly recommended restaurants, partially because of the excellent service and stunning ambiance but mostly because of the incredible food! The shopping center location may put you off at first, but don't judge this book by its cover. It's gorgeous inside and authentically Tuscan. We love their bread with olive oil, and the pasta dishes are all exquisite here. La Strada Restaurant is very conveniently found on Church Lane near the intersection with Braga Lane.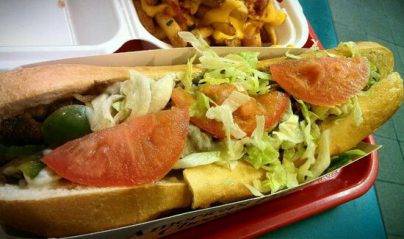 Great Steak & Potato Co
When we discovered San Pabolo's Great Steak & Potato Co and we were instantly hooked! It's actually located in Richmond. We could describe this as an upscale version of those sandwich shops that you already love. It's a great spot to go and grab a quick lunch in the middle of the hard working day! There's several sandwiches you can enjoy for lunch, or you can venture to some of their other dishes like the king potato or king fries. We love the typical menu items but the seasonal ones are what really brings us in! This location of Great Steak & Potato Co can be found at 2439 Hilltop Mall Road in Richmond. One of our highest recommendations!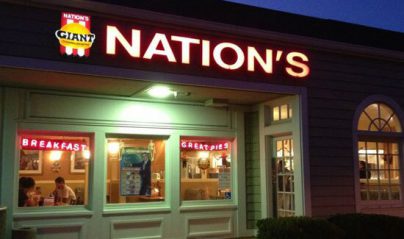 Nation's Giant Hamburgers
San Pablo hosts a variety of great eateries, and that includes Nation's Giant Hamburgers. Our favorite thing is that they are open 24 hours, and that their hamburgers are much better than all those fast food burgers out there! If you've been trying to find a restaurant where the food is both fast AND good, then listen up because this is it. They are also known for their delicious pies and strawberry tarts. You'll be able to locate Nation's Giant Hamburgers right on San Pablo Avenue near the intersection with San Pablo Dam Road. You can stop in for a meal any time, or after a long night out, because Nations Giant will be open!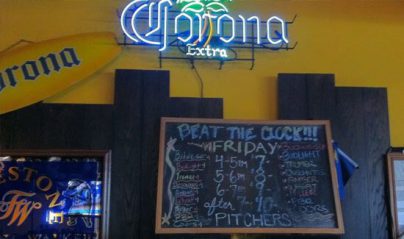 The Bear's Lair Brew Pub - CLOSED
If you find yourself around town, be sure you make time to try The Bear's Lair Brew Pub. Bear's Lair is located over in Berkley, so it's not very far away and it's worth the short trip! We adore this brewpub and we have to say it's a very impressing place. Everything here is great, fro the pizza to the beer to the wings! If you're looking for a good beer bar to hang out at and watch the game with your friends, this is it. You can find The Bear's Lair Brew Pub on Bancroft Way between Telegraph Avenue and Dana Street, actually in nearby Berkeley! One of our highest recommendations!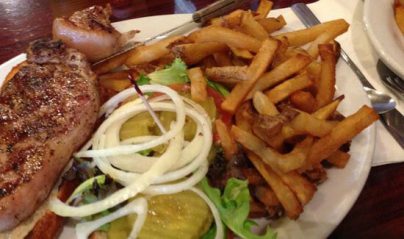 Jennifer & Todd's Café
You've really got to take the time to visit Jennifer & Todd's Café when you are in the San Pablo area! It's a very pleasant surprise, tucked away in a strip mall that offers no hint to the high quality that hides inside! We've never had food that was so fresh, so flavorful, and so affordable. Every time we come in they impress us even more than the time before. Try their wonderful French fries if you come in the afternoon, and just know that if you come for breakfast, everything is fantastic! 3550 San Pablo Dam Road in El Sobrante is the location of Jennifer & Todd's Café, so don't miss it! We think J&T will quickly become your new favorite!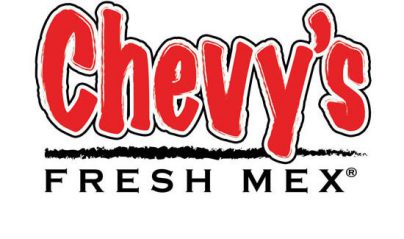 Chevys Fresh Mex
We've recommended Chevys Fresh Mex a million times, because it's one of those spots where you just know that you can get some really consistent and flavorfully fresh Mexican food! It always feels like a party here, and that's part of the reason that we love it so much. We'd recommend the tacos, the steak and shrimp fajitas, and the nachos with sour cream and guacamole! The best margaritas in town and a full bar too! The location of Chevys Fresh Mex is on Garrity Way in Richmond, near the intersection with Blume Drive. One of our highest recommendations!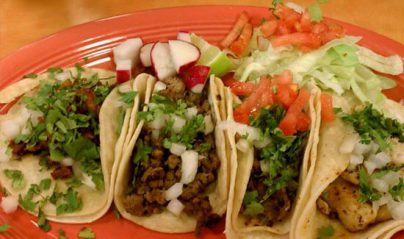 Cazuelas Grill
One of the coolest and most "hidden gem" type of place to visit in the San Pablo area is Cazuelas Grill. A few of the things that we're so hooked on at this restaurant are the the wonderful chicken mole, the shrimp burritos, and the chips and salsa! We can also verify that the fajitas with guac are incredible! This is some of the most amazing Mexican food, with a different slant of flavors than you will find at the other ones that we've recommended. The Hilltop Mall location is at 2129 Hilltop Mall Road in Richmond. Very highly recommended!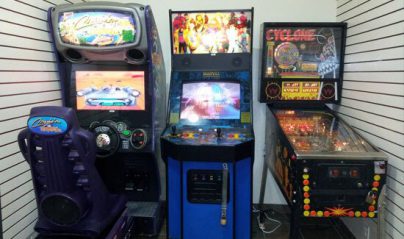 Mountain Mike's Pizza
Mountain Mike's Pizza is much more than a pizza place, it's coolest place to go and enjoy a fresh, delicious pizza! They have a huge variety of pizzas with different toppings and crusts, including vegan and gluten free pizza options. For dessert try the cookie pizzas! For entertainment, enjoy any of the fun arcade games in their game room! If you're looking for a fun hang out where you can eat, drink, and play, then Mountain Mike's is the place for you! You can find Mountain Mike's Pizza conveniently San Pablo Dam Road near the intersection with Morrow Drive. So great!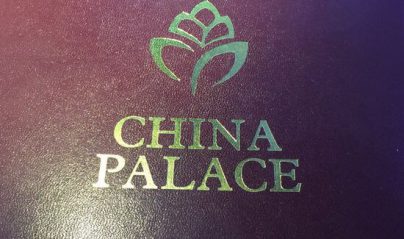 China Palace Buffet
People are usually either pro-buffet or anti-buffet, but if you are the type who can appreciate a smörgåsbord of amazing Chinese food, then you will definitely want to check out China Palace Buffet! At the time of this writing it will cost you under seven dollars for an all you can eat feast, and they really do have some of the best tasting Chinese food around, including dessert. You'll be able to locate China Palace Buffet at 2960 Hilltop Mall Road in Richmond. Don't miss this one!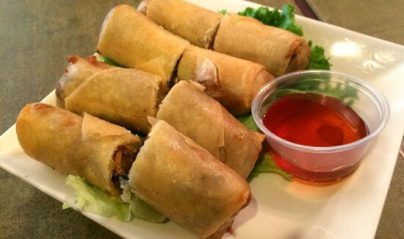 Sala Thai
When you're in the mood for a feast of Thai food, this is it! Sala Thai is waiting for you. There's no guesswork involved with the menu, it's all delicious. We're obsessed with their pot stickers and spring rolls! Another dish we can't get enough of is the incredibly flavorful Panang Curry, which we think you'll enjoy if you're not a fan of curry dishes. The decor here is lovely too, and you'll feel like you're on a Thai vacation! You cannot make a wrong choice when ordering. Sala Thai is easy to find, it's in nearby Richmond at the address 15501 San Pablo Ave, Ste F!