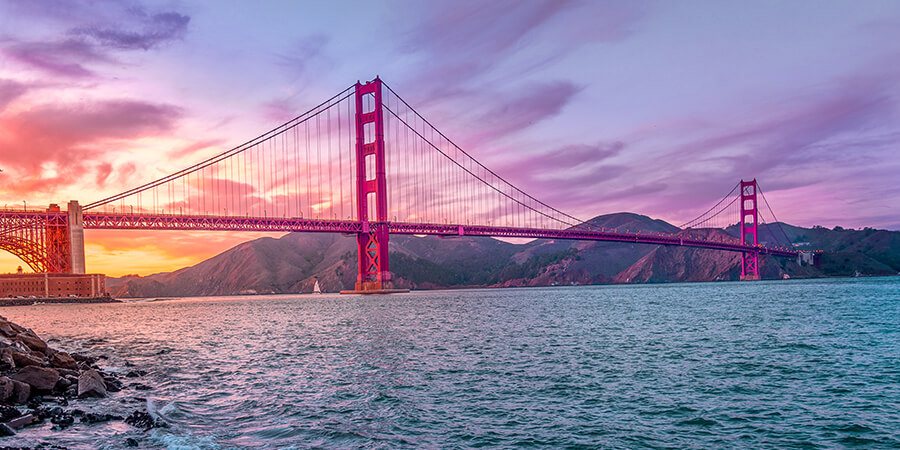 SAN MATEO, CALIFORNIA
San Mateo is a coastal city in the county of the same name, San Mateo County. There are just under 98,000 residents who call this city home. The San Mateo zip codes are 94401, 94402, 94403, and 94404. You can enjoy a lot of things here, from the local Performing Arts Center, the Japanese Tea Garden and Arboretum in Central Park, or perhaps something else entirely, like maybe the fine food and drink options around town. Regardless, you have to eat so we'd like to recommend some of our favorites to you! Below we've listed some of our local favorites, so whether you're just looking for a quick bite or to plan a night on the town, we think you'll enjoy these establishments.
Draeger's Market/Viognier
Draeger's Market is among the most unique places around, doubling as a both a restaurant and a full market with groceries, home goods, and even an in house coffee counter and bakery! The in-house restaurant, Viognier, is a comfortable place for fine French cuisine. This is the type of restaurant you'll want to dress up for and be prepared to spend a prett penny on their upscale cuisine. Nevertheless, it's a great place for a celebratory dinner or romantic anniversary date. We're very happy with everything here. The location of Draeger's Market & Viognier Restaurant is 222 East 4th Avenue between South Ellsworth Avenue and South B Street.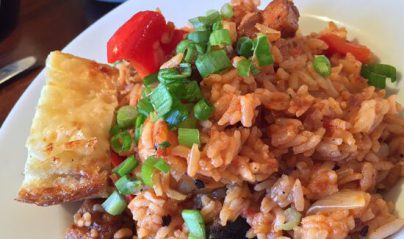 Kingfish Restaurant
On our last visit to San Mateo, we discovered Kingfish Restaurant and we really got hooked! It's really an lively and fun when it comes to the atmosphere and the ambiance, and this is one dining establishment that we love to bring our friends to! There's many reasons we love this seafood stop, but the main reason is the friendly service, and of course the high quality dishes including steaks and seafood definitely help too! If you like seafood, the fresh options here will blow you away. For added fun, there's a downstairs billiard room! You'll be able to locate Kingfish Restaurant on South B Street between East 3rd and 2nd avenues.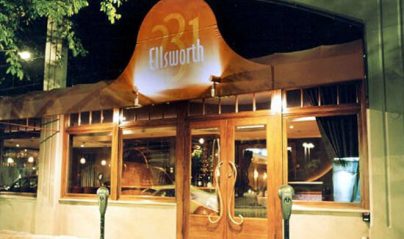 231 Ellsworth - CLOSED
If you've been looking for a pleasant place to have a really great meal in the San Mateo area, then look no further! 231 Ellsworth Restaurant has got you covered. It's a really got a very cool supper club type of vibe, and we couldn't recommend it to you any more highly than we do! The preparation and presentation are really exquisite, they fly in a great deal of their exotic ingredients from enticing locales like Australia! Try the goat, you'll love it. You can experience the food at 231 Ellsworth Restaurant in the easy to find area of South Ellsworth Avenue between East 3rd Avenue and 2nd Avenue. Don't miss it!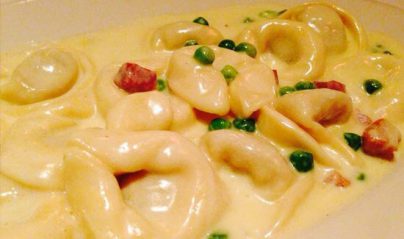 Ristorante Capellini
Ristorante Capellini is one of the nicest restaurants with the friendliest staff and the best food in the San Mateo area. The quality of everything at this restaurant is nothing short of amazing! They really know how important great service is at this restaurant. The taste of the food is mind blowing and the service is really attentive and caring too. What would we recommend? The Margherita Pizza is definitely our favorite, and the oysters and carpaccio are amazing too! 310 Baldwin Avenue is the location of Ristorante Capellini. If you want to spend a special night out, this is a super choice.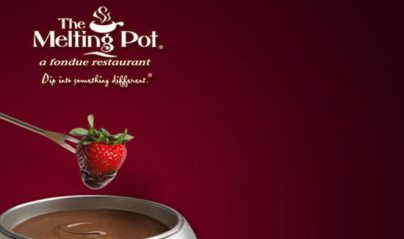 Melting Pot
The Melting Pot is a popular restaurant with many great locations, and the San Mateo location is one of our favorite places to go for those special occasions in life. There's a lot offered here, from the great service, enjoyable ambiance, and quality food. Whenever you want to celebrate with a large group of friends, this is the spot! If you've been trying to find a restaurant where the food is prepared by YOU, then you will really enjoy this one. The fondue is both elegant and upscale, with exotic offerings like strawberries, marshmallows, brownies, cheesecake... You name it, they've got it. You'll be able to locate Melting Pot right on B Street near Tilton Avenue! It's centrally located near other popular attractions so you'll hopefully have a chance to check it out.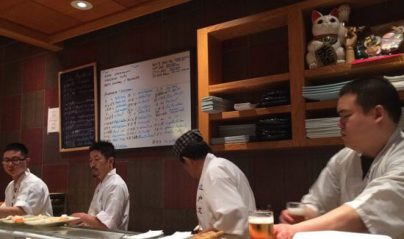 Sushi Sam's Edomata
When it comes to fresh sushi in San Mateo, we always recommend Sushi Sam's Edomata. This is among the most charming and one of the highest quality sushi restaurants that we've been to, and we have been to literally hundreds! So that really says a lot. First you've got the the wonderful rolls, from the traditional to the more creative, and then there's the nigiri! We also love the red snapper and we always suggest it to those who aren't sure what to try. Of course the ambiance and the atmosphere can't be beat. You can find Sushi Sam's Edomata on East 3rd Avenue between South Ellsworth Avenue and South B Street!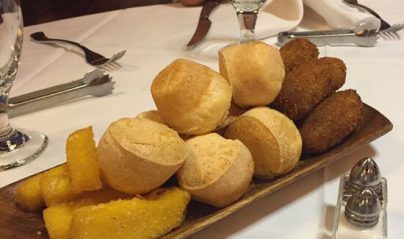 Espetus Churrascaria
Espetus Churrascaria is a Brazilian steakhouse and not only is it authentic it's a beautiful restaurant! We think it's one of the most wonderful places to dine and watch live music in the entire city, and we have had many romantic evenings dining here. We've never had food that was so elegantly prepared, so exquisitely presented, and so flavorful all the way through. Every time we come in they impress us even more than the time before. This is some of the very best Brazilian food that we've ever laid tastebuds on! The filet and sirloin are the best. You can find Espetus Churrascaria on B Street between 7th Avenue and 8th Avenue. Very highly recommended!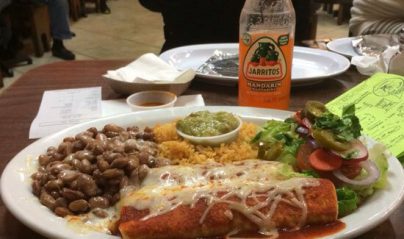 Pancho Villa Taqueria
Pancho Villa Taqueria is definitely the among most highly recommended Mexican restaurants in the entire San Francisco area. The service at this restaurant cannot be topped, truly personalized and professional. The entire Pancho's staff is so friendly, and we always enjoy shooting the breeze with them. The food is next-level, from their enchilada dinners to their seafood entrées. If you like salsa, you'll be obsessed with the selection here. You'll be able to locate Pancho Villa Taqueria on South B Street between East 4th Avenue and East 3rd Avenue! Make it a point not to miss this one!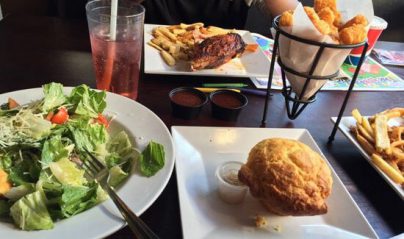 Armadillo Willy's BBQ
One of the most affordable and yet most satisfying places to visit in the San Mateo area is Armadillo Willy's BBQ. We adore the food here, not just the incredible barbecue dishes but mostly because of the high overall quality! The restaurant is always filled with happy diners, because they really know how to draw a crowd and keep it loyal. Great baby back ribs, and don't miss their outdoor seating area! You can find Armadillo Willy's BBQ conveniently at 2260 Bridgepointe Parkway. So great!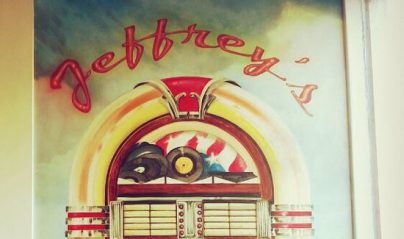 Jeffrey's Hamburgers
San Mateo has a lot of good low key eateries in and around it, but one of our absolute favorites is Jeffrey's Hamburgers. It's just cool and relaxed, and very old fashioned, and we absolutely love their perfectly cooked french fries, onion rings, and chili! Everything here is good, even the yummy BLTs and club sandwiches! They have a somewhat private seating area near the back of the restaurant beyond the usual seating, and there is also an outdoor patio. The location of Jeffrey's Hamburgers is very conveniently found at 42 South B Street!