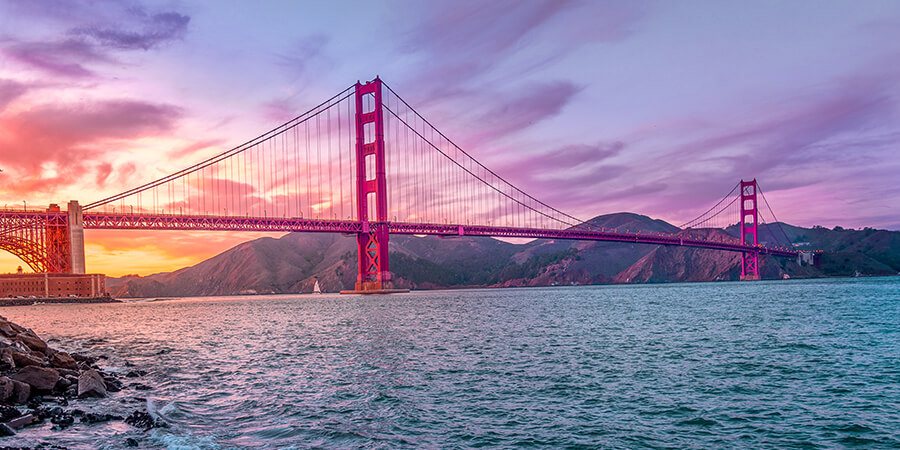 SAN LEANDRO, CALIFORNIA
San Leandro is one of the suburbs of the San Francisco Bay in Alameda County. While it's not exactly a big city, it's no small town either, with a population of over 87,000 and a land area of just over 13 square miles. What brings you to this this lovely coastal city? Perhaps it's the famous Ghirardelli Chocolate Company, or maybe you want to go bowling at Manor Bowl, or check out the Marina Community Center! Or maybe it's all the great local places to eat and drink that have drawn you in. If you're planning to visit the 94577, 94578, and 94579 zip codes for any reason, whether for business or pleasure, be sure to take a peek at some of these eateries and lounges while you're here! These are our personal favorites!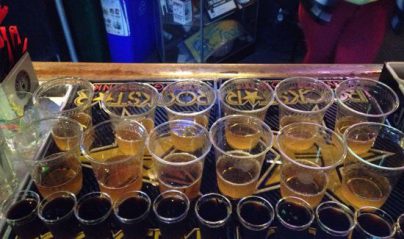 Ricky's Sports Theatre & Grill
In all our years of visiting restaurants in the San Leandro area, we have rarely come across one that pleases us as much as Ricky's Sports Theatre & Grill does! It's one of the best sports bars that we've been to, and though they charge a cover on Sundays for the NFL games, this is one cover charge that we never mind paying! Our favorite game day food is their giant sampler platter, which is a huge plate of nachos, cheesy bread, onion rings, and much more for you and your friends to snack on during the game. However, they do have delicious main dishes as well if you want a full meal! For drinks, they have an impressive amount of options for shots, cocktails, and beer! If you enjoy sports bars but you're in the mood for something that's got a little more to offer, Ricky's is a fantastic choice! You can find Ricky's Sports Theatre & Grill at 15028 Hesperian Boulevard.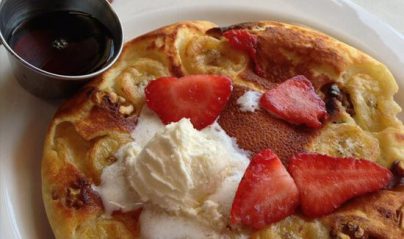 Paradiso Restaurant
One of the most excellent places to visit with the most stunning atmosphere in the San Leandro area is Paradiso Restaurant. It really is a little piece of paradise! The food is prepared by their amazing chefs and the presentation is lovely. The soufflé pancake is an indulgent breakfast choice and we love it. The pasta primavera is our favorite dish for later meals, and we can never leave dinner without ordering the crème brûlée! The wine list is noteworthy here too, and we'd recommend the linguini with prawns or the lobster ravioli the most!. Every time we come in they make an even bigger impression on us than all the times before. The location of Paradiso Restaurant on Bancroft Avenue between Dutton Avenue and Oakes Boulevard. Don't miss it!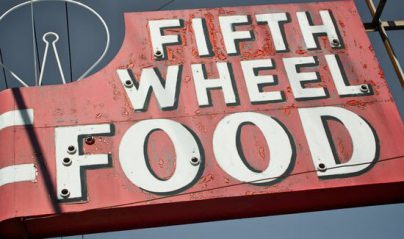 Fifth Wheel -CLOSED
It's hard to pick a favorite restaurant in a city with so many outstanding choices, but we still can't help but be partial to Fifth Wheel! Fifth Wheel is a very comfortable and inviting restaurant, and our experiences here have never been less than amazing. In addition to attentive service, the food is incredible. The breakfast is really amazing (try the French toast!) and we also really enjoy their dinner rolls and country fried steak. We're very happy with everything here and we think you will be, too! You'll be able to locate Fifth Wheel on San Leandro Blvd near the corn of San Leandro Blvd and Lille St . We hope you love it as much as we do!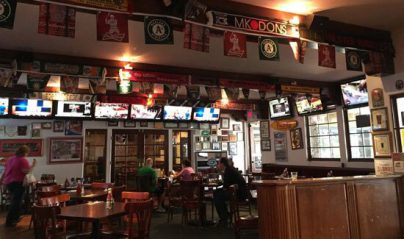 The Englander Sports Pub & Restaurant
If you've been looking for a pleasant place to have a really great meal and drinks in the San Leandro area, then look no further! The Englander Sports Pub & Restaurant has got you covered. They've got a really great selection of beers on draft, and we couldn't recommend this bar to you any more highly than we do! This popular sports bar can get a bit busy so at times service is a tad slow, but they're always friendly and the food and drinks are top notch so it's a trade off. You will not believe the ambiance here either, it's so classic. The Englander Sports Pub & Restaurant can be found at 101 Parrott Street, in the shopping center between Washington Ave and East 14th.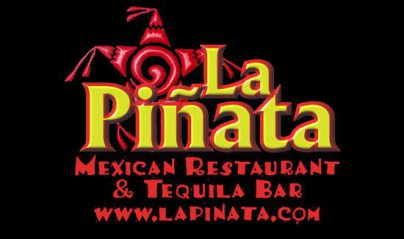 La Piñata Restaurant
La Pinata Restaurant has so much going for it, in terms of the service, ambiance, and high quality of the food, and it's also got really wonderful drinks! La Pinata has creative tequila cocktails made good and strong, never watered down. More importantly than even those great drinks, is the food - We go loco for the taste of their food, especially the Famoso Burrito and the Pescado Especial. You've got to try it! They even offer both American and Mexican breakfast dishes, although the traditional American dishes like omeletts and pancakes are only served during certain hours, the Mexican breakfast menu is available all day so you won't miss out! You'll be able to locate La Pinata Restaurant on Merced Street between Republic Avenue and Fairway Drive. Don't miss this one!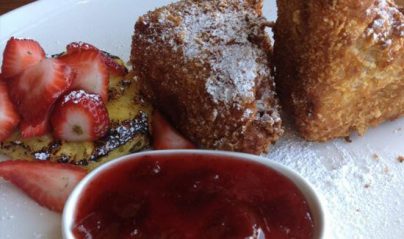 Horatio's
Horatio's is a lovely steak and seafood restaurant right here in San Leandro. The scenic view of the San Leandro Marina is unrivaled as the most beautiful restaurant view in town. In addition to beauty, this has got to be one of the delicious places to dine in the area, and you can trust us, because we've tried them all! The Fetuccini and Buttermilk Calamari are two of our favorite dishes, but thanks to the chefs here all of the food is amazing. Even simple sides are something special, like the house made spinach dip and Happy Hour 3 potato special! Between the beautiful ambiance and the very sweet and friendly staff, and of course the affordable prices and high quality ingredients, there's not much else that you could you ask for. You can find Horatio's conveniently at 60 Monarch Bay Drive.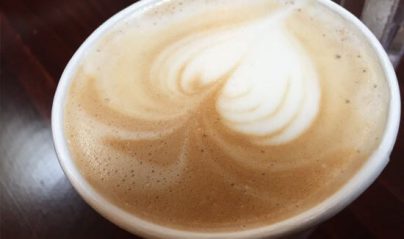 Zocalo Coffeehouse
Zocalo Coffeehouse is among the most charming of the little coffee shops that we've ever been to, with really loyal regulars and a staff that makes you want to come back time and time again for their great service and incredible coffee! The quality of all the ingredients at this coffee shop is just unbelievable, from their fresh brewed coffee to the specialty teas and delicious pastries and bagels. The taste of the coffee is superb and strong, and the only complaint that we have is they don't stay open late enough! You can even rent space for private events during certain hours, and we know from experience that this intimate setting is great for small parties. 645 Bancroft is the location of Zocalo Coffeehouse. We think that this will easily become your new favorite stop for your daily caffeine fix!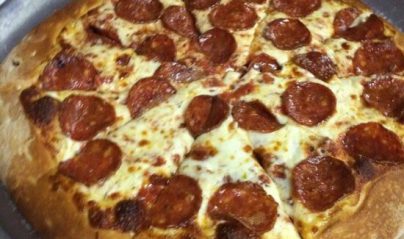 Porky's Pizza Palace
On our last visit to San Leandro, we discovered Porky's Pizza Palace and we really got hooked! It's really a fun and family-friendly spot and one that we love to bring our closest friends to to enjoy a great pizza and some really good conversation! Everything here is prepared with the utmost attention to quality, from the freshest local ingredients. If you like pizza with hand tossed crust, house made sauce, and completely loaded with fresh toppings, you'll like the authentic taste of this pizza. But don't miss out on their other great dishes, like pasta or the mozzarella sticks and onion rings! They also have several TVs and you can rent space for a party of up to 150 guests or call them to cater! It's your one stop pizza shop for any occasion. Stop on by Porky's Pizza Palace in the easily navigated area of Manor Boulevard between Farnsworth Street and Inverness Street. Don't miss it!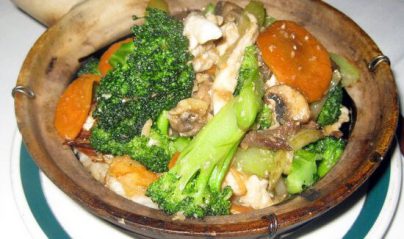 Vo's Restaurant - CLOSED
Vo's Restaurant is one of the best Vietnamese and French fusion restaurants in the San Leandro area. In fact we're not sure that you'll find that particular fusion mix anywhere else! We just love it. This is one of our most highly recommended restaurants, partially because of the overwhelmingly good service but mostly because of the taste of the food! With incredible meals like this, there's no wonder that they're always so busy! You can find Vo's Restaurant on Parrott Street between Hays Street and Washington Avenue, not difficult to find at all! One of our highest recommendations!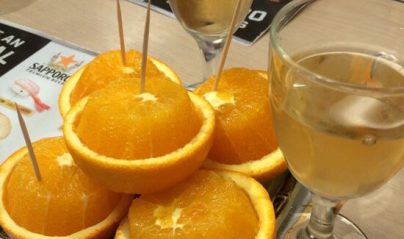 Tsuru Sushi Japanese Restaurant
If you like sushi, we hope you'll find time to check out Tsuru Japanese Restaurant, one of the most pleasant places to enjoy sushi and Japanese fare in the entire city, and we have had many wonderful times with friends here. The sushi rolls are really out of this world, as are the crazy Tommy Rolls! If you're new to sushi, this will be a great first experience, because when even something simple like their udon noodle dishes is worth raving about, it's no question that the more adventurous dishes would be really great too. You'll be able to locate Tsuru Sushi Japanese Restaurant right on East 14th Street between Begier Avenue and Haas Avenue.!