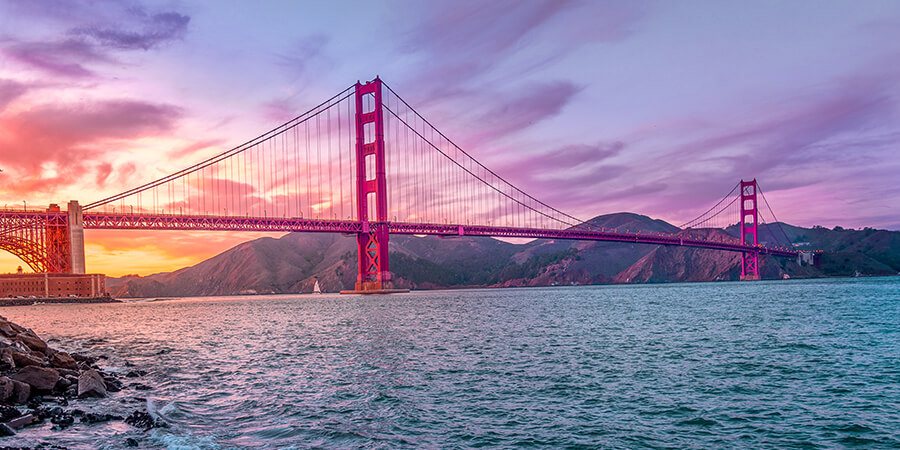 SAN GERONIMO, CALIFORNIA
is a small community in San Geronimo Valley, which is in San Marin County. With a population of around 450 residents, this is definitely one of the smallest community we service. The zip code of 94963 applies to this city, and the restaurants and bars that you will read about on this page are both located within that zip code and in the immediate area that surrounds it, including Nicasio and Fairfax. The only lodging in the area is at The Valley Inn, and while you're staying there you might want to enjoy the San Geronimo Golf Course and perhaps visit the San Geronimo Valley Community Center! No matter what you do, plan some time to have a meal or a grab a drink at any of the great bars and restaurants on this page!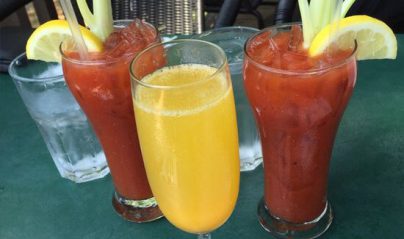 Two Bird Café
San Geronimo's Two Bird Café is conveniently attached to the only lodging in town, The Valley Inn, so it's definitely an easy stop for you if you are staying in the area. We enjoy sitting by the fireplace in the main dining room, and coming in for breakfast is an absolute joy. We love their pan fried trout and eggs, and their home fries are unbelievably good! Of course they are known for their hamburgers and their pies! Great mussels du jour too! If you're there when the weather is warm, take advantage of their outdoor patio. You can find Two Bird Café at The Valley Inn, located at 625 San Geronimo Valley Dr!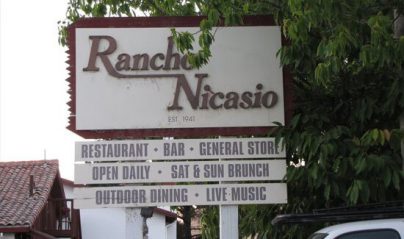 Rancho Nicasio Restaurant & Bar
Rancho Nicasio Restaurant & Bar is found in nearby Nicasio of course, and it's definitely one of our most requested places to dine! We love the old school roadhouse feeling here, and the food goes with it too, really a "steak and potato" kind of place! Gotta love that. It's also known for being a live music venue, so you can enjoy some entertainment while you eat. Speaking of eating, try the barbecued chicken and the roasted rosemary potatoes! Can't go wrong with that! 1 Old Rancheria Rd in Nicasio is where you'll find this unique establishment.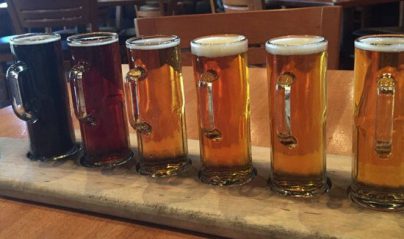 Iron Springs Pub & Brewery
Iron Springs Pub & Brewery is located in nearby Fairfax. It's a very lively environment with attentive service and food that tastes like it belongs in an elegant restaurant rather than a pub. We love all the food here, the garlic fries, fish tacos, stuffed tacos, fuji apple salads, and veggie burgers just to name a few! Seriously, you'll be impressed with the quality and flavor of all of the menu items. You can't beat the ten hand crafted beers on tap, made right in their own brewery. When you pair the food with the excellent food, you're really in paradise! 765 Center Blvd in Fairfax is where you'll find this beer lover's oasis!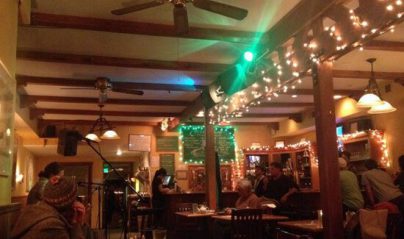 The Sleeping Lady - CLOSED
When it comes to breakfast, we like to enjoy something good, that's why The Sleeping Lady is one of our top picks! They make some of the best eggs Benedict that we have ever had, in addition to lots of other great egg dishes. The bacon is superb here, and we love the potatoes too, but if you have a sweet tooth try the pancakes or waffles. When it comes to lunch or dinner you'll want to try some of their wonderful microbrews, and you'll also really enjoy the live entertainment in the form of jazz, rock, and even Irish music! This is as good as it gets! Very family friendly, too, with a great kid's menu! Head on down to 23 Broadway Boulevard in nearby Fairfax to find this place! Don't miss it!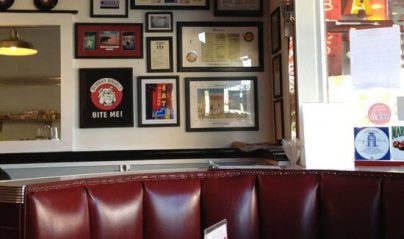 Bubba's Diner - CLOSED
We've recommended Bubba's Diner so many times on these service area pages, that if you're not new to our recommendations, we'd be surprised if you haven't visited it yet! It's one of the most reasonably priced American restaurants in the San Francisco area, and we have been enjoying it for many years now. The slider appetizer is so good, but note that it's more of a meal than an appetizer! Either way, you'll be craving the sliders here. They're pretty well known for their crème brulee French, so if you come in for breakfast, be sure to try that! Great burgers too, and wonderful pastrami sandwiches. Visit Bubba's Diner in San Anselmo, you can fnd it on San Anselmo Ave, between the avenues of Tamalpais and Magnolia.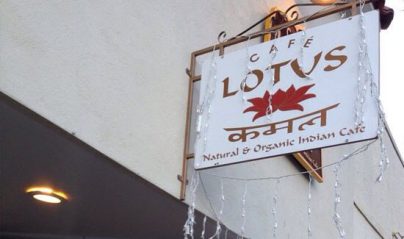 Café Lotus
Café Lotus is one of the most charming restaurants, and it's located in nearby Fairfax. The prices are very affordable and yet the food is what we'd call top notch. All the food is of the highest quality possible, made with organic ingredients. The Asian and Indian dishes here are truly out of this world, and if you are a curry lover you'll really find a lot of things that you'll like! We love the Tikka Masala the best. The food is not extremely spicy here, but they're very accommodating so if you like it with a real kick, let them know and you'll get the level of spice you want. Café Lotus Indian cuisine is located at 1912 Sir Francis Drake Blvd in Fairfax!
Deer Park Villa
Deer Park Villa is in nearby Fairfax and it has one of the most impressive atmospheres of any place that we have ever visited in the area, including beautiful trees and plenty of shade for those sunny days. They specialize in weddings, so if you are planning one of those, or an equally special affair, then be sure to contact them for your catering and banquet needs. We love their grass fed beef, fresh gnocchi, and crisp salads. They have a very contemporary way of handling these large events, and that's something that's very appreciated in today's world. Tradition with a modern twist! The location of Deer Park Villa is just about 10 minutes away, at 367 Bolinas Rd in Fairfax.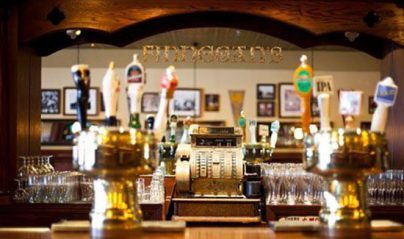 Finnegan's Marin
Finnegan's Marin Bar & Restaurant is located in nearby Novato. It doubles as a pub and restaurant, and it excutes both aspects perfectly. We always look forward to visiting Finnegan's for brunch, lunch, dinner, or just a good stiff drink! The potato Irish nachos are a unique dish and so good, and we love their mimosas and beers. The chicken that they serve here is free range, and the fish and chips? Out of this world! And it's Guinness-battered too! Wow. Of course they've got corned beef and cabbage (what would a pub be without it?) and a nice selection of Irish whiskey too. You can find Finnegan's Marin Bar & Restaurant on Grant Avenue between Machin Avenue and Sherman Avenue in nearby Novato.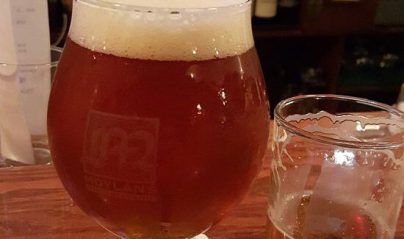 Marin Brewing Company
Marin Brewing Company is yet another great brewpub in the area, this one being located in nearby Larkspur. The beers are very good, very rich and flavorful, and we really enjoy coming in and chatting with the friendly waitstaff. The outdoor seating is very pleasant, and overall the restaurant is one of quality and it's great for the whole family! Even as a brewery, this is a great family friendly choice. We love the pizza! The best brew here? That's gotta be the Marin IPA. Everything here is just great, from the service to the food to the beer. The location of Marin Brewing Company is on Larkspur Landing Circle in Larkspur. It's just a small drive from San Geronimo so we hope you'll visit them soon.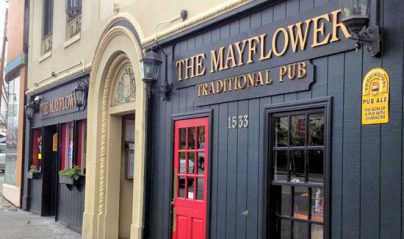 The Mayflower Pub
The Mayflower Pub is found on 4th Street in San Rafael. This is a British style pub and one of the most authentic ones we've seen. We of course love their real British fish and chips, and their beef stew is a close second! Their burgers are really tasty too, and we love to have one while we watch the soccer and rugby games on tv. They've got our favorite Stella Artois on tap as well as Boddingtons, and really great shepherd's pie too! Yum. Everything is so good. We just love this place and we hope you're able to find time to visit! Experience a piece of Britain right in nearby San Rafael on 4th street!