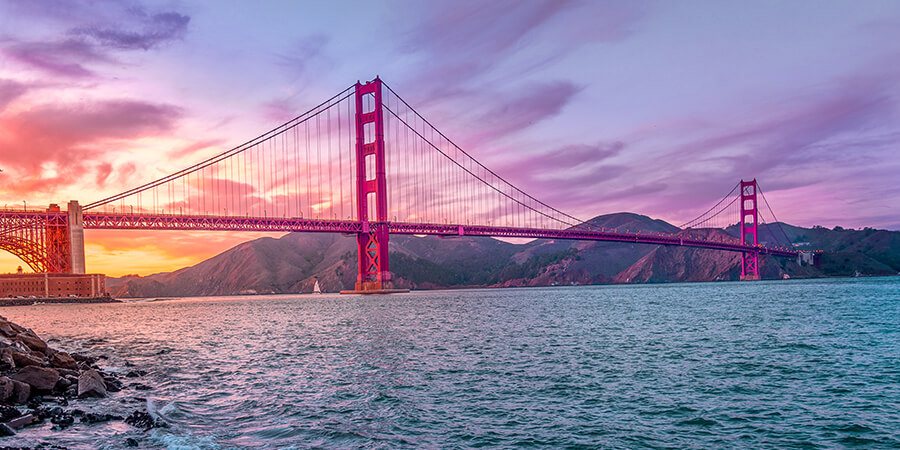 SAN CARLOS, CALIFORNIA
is a small, affluent town in San Mateo County, with the zip codes 94070 and 94071. It covers approximately five and one-half square miles and is home to just under 30,000 residents. Some of the famous attractions in the area that may bring you here include: Hiller Aviation Museum, the San Carlos Museum of History, and Galaxsea Cruises & Tours! Beyond the major attractions, there are many acclaimed restaurants and bars that you'll want to make sure you check out. We compiled this list of the best of the best so that when you come into the area with Party Bus San Francisco, you'll know where to dine and drink! No matter what you have planned, we know you'll have a great time in San Carlos!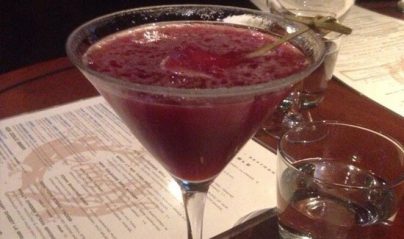 Town
Town is a wonderful place to dine if you love fine food and a family friendly setting. The kids will love Town's make-your-own sundaes and a menu with lots of different choices. Our favorites here would be the crab crusted filet and the flank steak, and for the sides you'll want to opt for the delicious Brussels sprouts or the macaroni and cheese! If you order the filet, be sure to have it with horseradish. You'll never want it any other way. The teriyaki skirt steak is another great choice! You can find Town on Laurel Street between Cherry Street and Olive Street!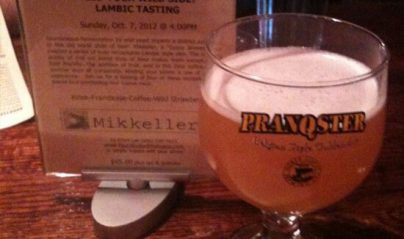 The Refuge
The Refuge really is a refuge away from the cares of the world, including one of the best Reuben sandwiches in town that we simply cannot get enough of! Their pastrami is just so incredibly good, and oh boy will you ever love the burgers and salads too! They have a great beer selection too! and that includes some really great Belgian ones! How many? About twenty on tap. Twenty BELGIAN beers on tap. You read that right! I'll venture to say, "Enough said." You should be all set to visit this restaurant right about now! I know we are. Be sure to check out The Refuge on Laurel Street between Morse Boulevard and Arroyo Avenue! Very highly recommended!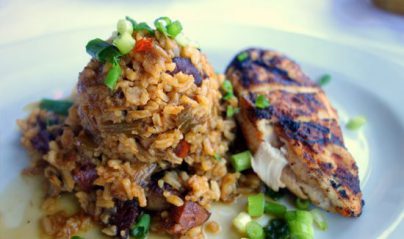 Creola Restaurant
Creola Restaurant features Cajun and Creole dishes that will really drive your taste buds wild with delight! The atmosphere is very refreshing, relatively quiet and serene, and the service is very attentive. Their salads are very nice, and they've got fried chicken that's better than any we've had anywhere else in town. Their jalapeño cheese cornbread is something that they're known for too! We've enjoyed deep fried pickles here too though they're not on the menu! Lots of surprises and specials that you'll really enjoy. Creola is easy to find over on El Camino Real between Bush Street and Holly Street.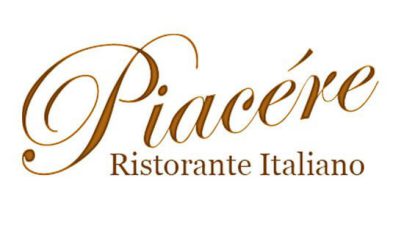 Piacere Ristorante
Piacere Ristorante is the best when it comes to fine Italian and Californian cuisine! We have really fallen in love with this place in recent times, and it's even great for families with plenty of delicious choices for the kids, including a kids pasta with cheese that's good enough for the adults to want to try! Brunch is really nice here, and we enjoy coming in for special occasions with family and friends too. The calamari is fantastic and the wine list is exceptional! It's really gorgeous here, very upscale and pleasing to the eyes. This is a wonderful location for dinner with a special someone. The location of Piacere Ristorante is on Laurel Street between Olive Street and Cherry Street!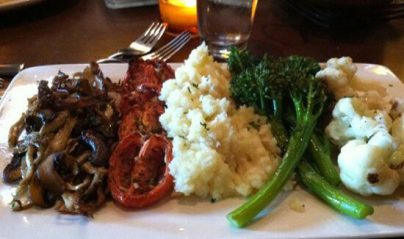 Rumi Restaurant - CLOSED
Rumi Restaurant is another beautiful place to enjoy a special date, with the impressive Mediterranean/American fusion food that is tough to find anywhere else. The mimosas are fantastic, and every item on the menu is so fresh and flavorful. The flatbread with three dips is really a nice starter, and the corn chowder is a real winner as far as the soups go. We'd recommend the gnocchi for your entree, and we also love the polenta cake with salmon. Such a wide variety of dishes here! You will really love it. When you're in the mood for delicious food, check out Rumi Restaurant on Laurel Street between Greenwood Avenue and Brittan Avenue!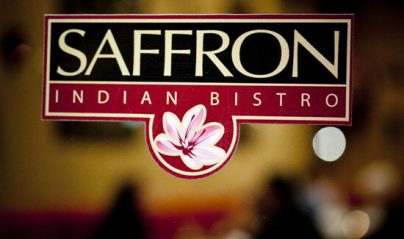 Saffron Indian Bistro
Saffron Indian Bistro is our favorite place in the San Carlos area for Indian food. Even if you're not a huge fan of Indian cuisine, you'll love Saffron, it's just that good! It's just a comfortable neighborhood restaurant that's very casual and nicely decorated, nothing pretentious or overdone, and we appreciate that. The prices are unbelievable here. Great vegetarian options, a very pleasant buffet, an inexpensive lunch... there are so many reasons to recommend this place, and so few reasons not to give it a try. You can find Saffron Indian Bistro on San Carlos Avenue between Laurel Street and California 82! Very highly recommended!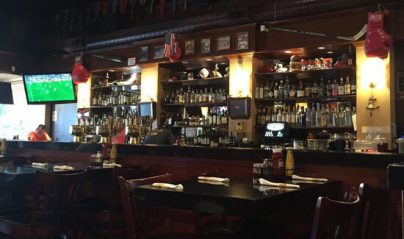 Sneakers Pub & Grill
Sneakers Pub & Grill is our favorite sports bar in San Carlos! They've got some of the best burgers in town, a really nice beer selection, and tons of televisions so you can watch the game as you enjoy your food and drink. Sneakers offers a casual home away from home vibe, and the service is very fast and friendly. There's tons of great food here to rave about, but our top picks are the onion rings, the taco salad, and the flat bread with avocado! There's just so many reasons to enjoy this place. Next game day, head on down to Sneakers Pub & Grill on San Carlos Avenue between Laurel Street and California 82.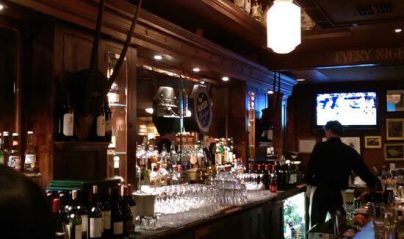 Izzy's Steaks & Chops
If you are a steak lover like us, be sure your visit to San Carlos includes a stop at Izzy's Steaks & Chops. Izzy's an upscale steakhouse meets sports bar. The atmosphere is very nice, but simple, and with large TVs that are always tuned into the game. There's also a separate bar area where you'll be surrounded by TVs and beer. The chefs at Izzy's definitely know their craft; your food will always be cooked exactly the way you order, and the presentation is lovely. If you're planning on dessert, consider their popular Key Lime Pie! All and all, we have to say that Izzy's is a great place to dine. You can find Izzy's Steaks & Chops at 525 Skyway Road.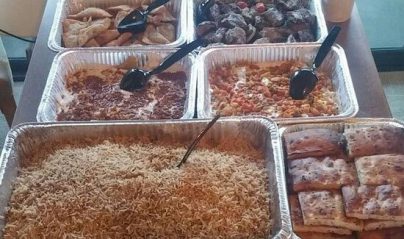 Kabul Afghan Cuisine
If you have never had the pleasure of trying Afghan cuisine, it's about time that you check out Kabul. This place serves up some of the most delicious food around, and it also happens to be incredibly healthy and exotic tasting! This particular restaurant has been going strong since 1990, and they've lasted this long by providing the best tasting meals at an affordable price. We love the vegetarian dishes, but the meat dishes are just as good. Great kebabs! You will love this place. You'll be able to locate Kabul Afghan Cuisine on El Camino Real between Finger Avenue and Avondale Avenue. Very highly recommended!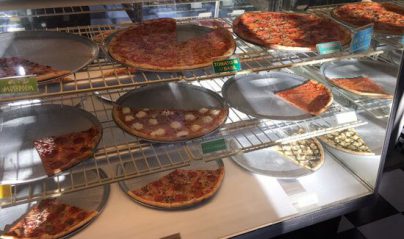 Speederia Pizzeria
Speederia Pizzeria has one of the most clever names we've ever heard, but that's not what earned them this spot on our list! It's their thin crust pizza that has everybody talking about them, and it's authentic New York style! If you can't make it all the way to NYC right now, you can still enjoy delicious pizza by visiting this pizzeria and getting the closest slice of the city that you can! You can grab a slice, or even grab a "take and bake" pizza, which is always cool to do. The simplest way to describe Speederia is to just tell you that they have incredible pizza. The price is right, and their fast, efficient service will never leave you waiting! The location of Speederia Pizzeria is on Laurel Street between Olive and Cherry!