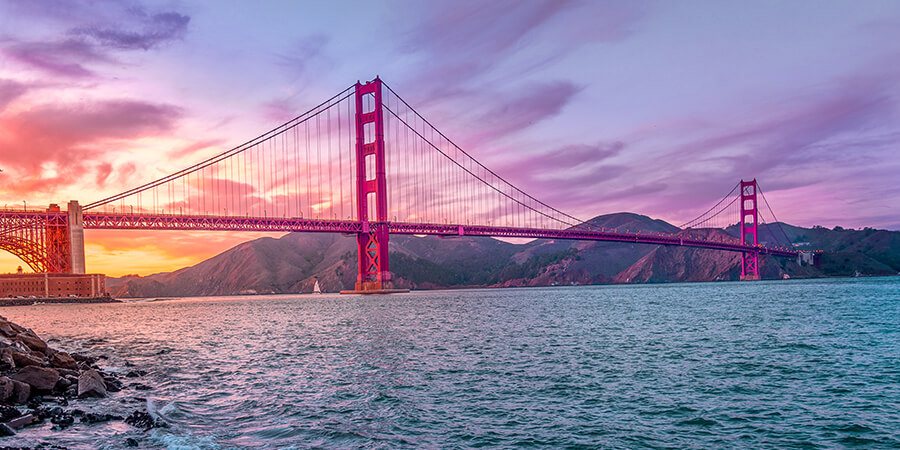 SAN BRUNO, CALIFORNIA
can be found in San Mateo, and there are over 40,000 people living in city limits. The zip codes of 94066, 94067, 94096, and 94098 cover the San Bruno area. Some of the reasons that you may want to visit the city include the San Bruno City Park which includes an indoor court that the San Francisco Warriors used to use for training, and of course the beautiful Junipero Serra County Park which covers one hundred acres and features hiking trails, picnic areas, and BBQ pits. Whatever brings you here, you've gotta know where to grab a bite, right? So here are our favorite choices for eateries and bars in the San Bruno area!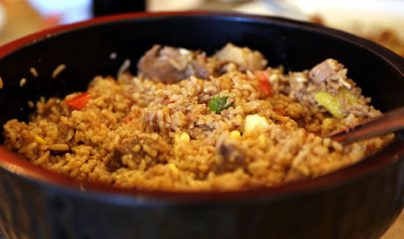 Tribu Grill
Tribu Grill is just wonderful if you are a fan of Filipino and Southeast Asian food like we are! People rave passionately about the food here and they come back time after time for the incredible dining experience. We love the tuna sisig and the chicken bbq, and we also enjoy the lychee and mango smoothies paired with just about anything on the menu! Be sure to try the binabagoong rice too, and the sinigang! Wow. You'll go wild over the dishes that they serve here, that's for certain. You can find Tribu Grill on El Camino Real between Crystal Springs Road and San Felipe Avenue.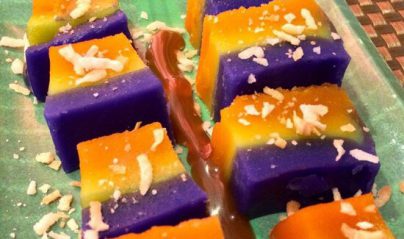 Patio Filipino
You may not expect to see two Filipino restaurants one after another on this list, but we enjoy them both so much that we couldn't decide which one to leave off! Really, we'd recommend trying both. We're sure you will love them like we did! The crispy pata is one of the greatest things in the world, literally rated one of the 100 World's Best Foods according to Saveur Magazine! The steamed rice is also excellent, and the pork sisig is just incredible. You will not believe the flavorsor here. Also be sure to try the lechon kawali! You'll be able to locate Patio Filipino on El Camino Real between San Benito Avenue and Santa Lucia Avenue.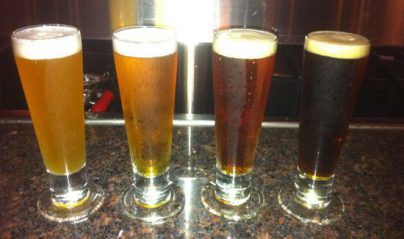 BJ's Restaurant & Brewhouse
BJ's Restaurant & Brewhouse will really blow your mind both in terms of the food and the drinks! We love their perfectly cooked pizza, their flavorful pasta, their incredible stuffed potatoes, and their surprisingly good sandwiches! Even the basics are just amazing here. The service is very friendly but sometimes a bit slow. However the food makes it worth the wait. Our favorite cocktail here is the pomegranate margarita! That one will really quench your thirst and it pairs well with any dish. The location of BJ's Restaurant & Brewhouse is on El Camino Real near the intersection with Commodore Drive.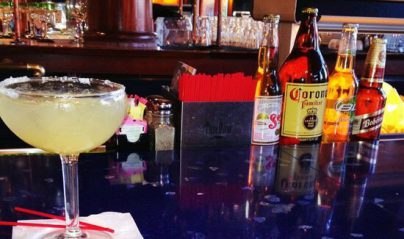 Don Pico's Restaurant
Don Pico's Restaurant has the kind of Mexican food that you probably haven't been able to find up to now even here in this mecca of Mexican food, California! Everybody that we know just loves it here. It's very comfortable to come here and nosh on a delicious burrito or taco, and how about that mouth watering chorizo fundido? Their shrimp dishes are all very good too. We've really enjoyed their steak tacos and halibut veracruz too! You can find Don Pico's Restaurant on El Camino Real between Jenevein Avenue and Taylor Avenue. Very highly recommended!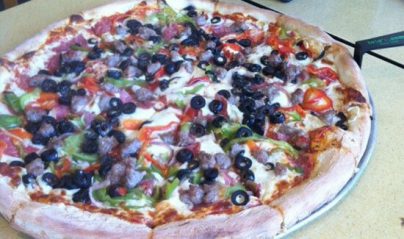 Toto's Pizzeria
Toto's Pizzeria features some of the best Italian specialties and pizzas in town. The pizzas are the biggest that we've seen anywhere, and we love the combo pizzas that they offer on the menu. We really enjoy the cheese and sauce here, and the crust is just perfect too, with a sourdough type of flavor that is very pleasing to our tastebuds. Great choice of toppings too! This is the kind of pizza that is worth a drive. Visit our friends at Toto's Pizzeria on El Camino Real between Santa Clara Avenue and Santa Inez Avenue. A real gem in town!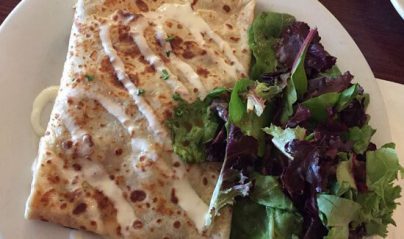 Cafe Grillades
Cafe Grillades has some of the most unique dishes that we have found in the San Bruno area, and in the entire state of California! The curry chicken crepe is probably our favorite thing they offer though we also enjoyed their ham and brie panini very much. You'll want to note that this is really a cafe, not a creperie, but they are in fact known for their wonderful crepes. The strawberry crepe brûlée is the best for dessert! Even the hamburgers are good. There are no bad choices to make on this menu -- each dish is just as good as the one before it! You can find Cafe Grillades on Cherry Avenue between Bayhill Drive and San Bruno Avenue West!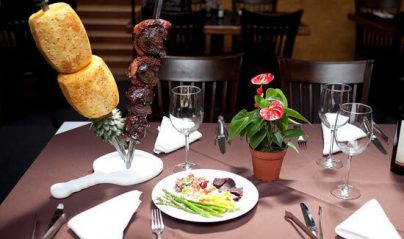 Cleo's Brazilian Steakhouse
Cleo's Brazilian Steakhouse has something for everbody. If you're like us an you enjoy the wonderful flavors of Brazil, they have plenty of exotic dishes here for you to fall in love with. If you prefer something a little more American, like a basic steak, they've got that too. The meats are exquisite and the buffet is very nice too. You will love the fact that this one is cheaper than the other Brazilian buffets in the area too! Very authentic and delish! You can find Cleo's Brazilian Steakhouse on El Camino Real between Jeneven Avenue and Taylor Avenue.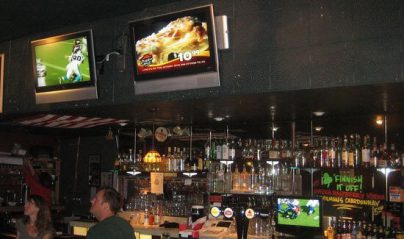 Finn McCool's - CLOSED
Finn McCool's located in nearby Millbrae. This place is pure pub style, with pints of Guinness in addition to all the other great choices on draft, and if you're a fan of the domestic beers you can't go wrong with a one buck Budweiser or Bud Light on Thursdays from 8:00 PM to 11:00 PM! There are DJs here some nights, and we enjoy the karaoke here too. Not really an authentic Irish pub, but a good American one. We really love Finn McCool's and you can find it on El Camino Real between La Cruz Avenue and Victoria Avenue.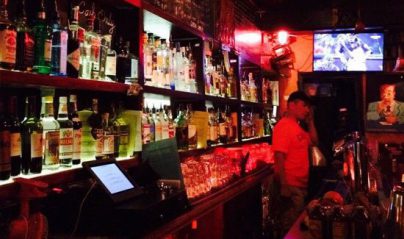 Tunnel Top Bar
A great little bar that's not too far away, this one in nearby San Francisco. We love the convenient downtown locaton, the great happy hour prices, and the celebrity sightings! The drinks are surprisingly affordable here, none of those fancy drinks for a ridiculous price, just the good basic stuff! The mojitos are what they're famous for and that's the best thing there and also the most complicated! They keep it simple and we love it that way. You'll be able to locate Tunnel Top on Bush Street between Burritt Street and Stockton Street!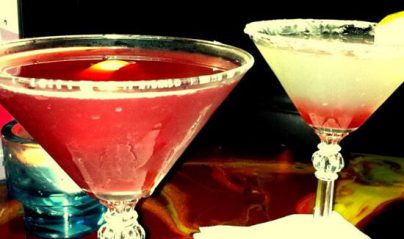 Bliss Bar - CLOSED
Bliss Bar is one of the cooler spots to chill on a night out, and it's known as a great spot for bachelorette parties. The bartenders really know their craft here, and we can say the same of the DJs. The dance music is really good and gets you out on the floor without too much coercion! Their cocktails are some of the best in San Francisco and the service is wonderful too. Bliss Bar on 24th Street between Noe Street and Castro Street in downtown San Francisco! One of our most highly recommended.