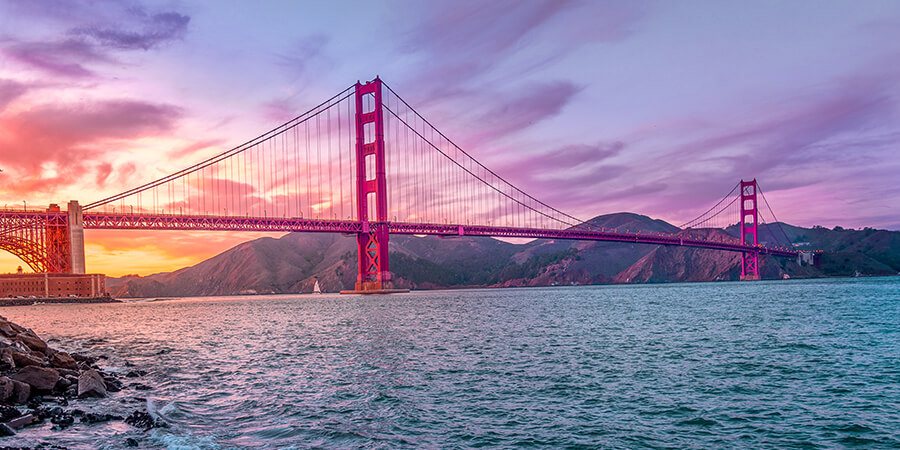 SAN ANSELMO, CALIFORNIA
is nestled in Marin County and is just a bit north of San Fran. One of the best things about of living in this area is enjoying that beautiful view of Mount Tamalpais! Some of your favorite movies have been shot here, including Bandits, Juko's Time Machine, Farmer & Chase, and The Martini Shot. Attractions in the area include Playhouse in San Anselmo, the San Anselmo Historical Museum, and the San Anselmo Memorial Park. When you're here, you've got to eat, and you'll probably want to stop for a drink or two! So there are our favorite recommendations for bars and restaurants in the 94960 and 94979 zips!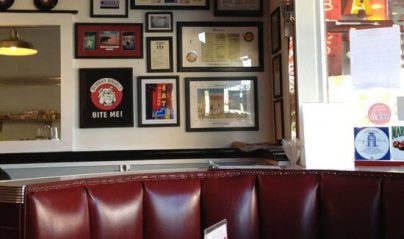 Bubba's Diner - CLOSED
If you're seeking an amazing breakfast place in San Anselmo, look no further. Bubba's Diner has got you covered. They are most famous for their delicious crème brulee French toast, which you've surely heard of if you're from the area because it's famous locally. Hopefully you've had the opportunity to try it yourself! Their famous BLT was also featured on the Food Network, and a couple of our favorite things for lunch are the pastrami sandwich and their hamburgers, which we enjoy with their thick milkshakes! Everything is just so very good! You can find Bubba's over on San Anselmo Ave between Magnolia and Tamalpais!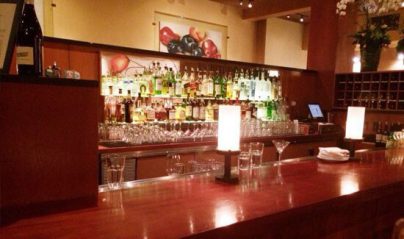 Insalata's
Insalata's is a great Greek restaurant that we have enjoyed for many years, and we recommend it as much for private catering as we do for dining in! The crispy cigars are one of their most recommended items, and we also enjoy their duck and their salmon very much. The flavors that you'll find here are much more exotic and Mediterranean than we've found at most Greek restaurants, and we really enjoy the exciting twists. You'll be able to locate Insalata's on Sir Francis Drake Blvd near Barber Ave. We're happy to give this place our recommendation!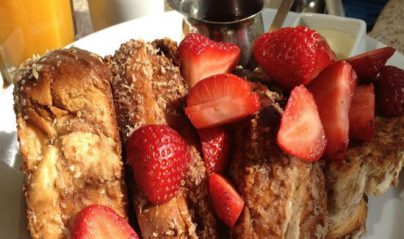 Comforts
Comforts is your source for comfort food in the San Anselmo area. Breakfasts are a dream here, with some of the best eggs in town. We love the omelets and even the simple fried eggs are better than the usual! Lunch is equally delicious with incredible Chinese chicken salad, meat loaf with your choice of turkey or beef, teriyaki grilled salmon, and even a frank in puff pastry that is unbelievably good! Like we said, comfort food at its best! The location of Comforts is very conveniently found at 335 San Anselmo Avenue. Very highly recommended!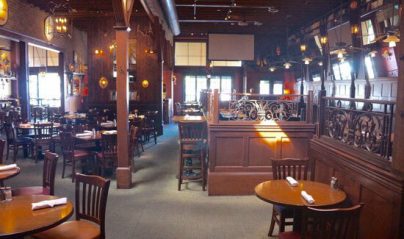 Marinitas
Marinitas is both a beautiful sounding name for a restaurant and a play on words since it's located in Marin county! Marinitas serves up some of the most authentic and flavorful Mexican cuisine the area. This lovely restaurant has a highly recommended guacamole, an unbelievable tres leches, and a really sensational ceviche. Wow, is it ever good! When it's time for dessert, don't forget to try their churros. Save room for them, they're worth it! The prices are a little bit high here but we strongly believe that they're worth it! Head on over to satisfy your craving. It's easy to find on Sir Francis Drake Blvd, not far from Bank St.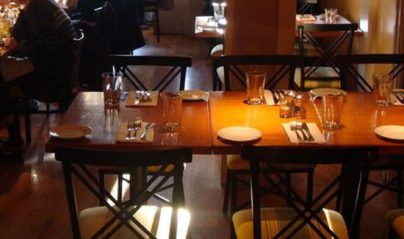 Dreamfarm Restaurant - CLOSED
Dreamfarm Restaurant is all about unbelievable locally sourced food. This restaurant too is centered on comfort food, and even the prices are designed to be pleasant to the pocketbook... you will not find anything above twenty dollars here, and the menu items begin at under six dollars. Their soups are wonderful and we also love their Caesar salad. If you're a wine drinker, you'll enjoy their impressive selection. Best thing here? In our opinion that would have to be the halved sweet garlic roast chicken. Try it for yourself and see! The lovely Dreamfarm Restaurant on Sir Francis Drake Blvd.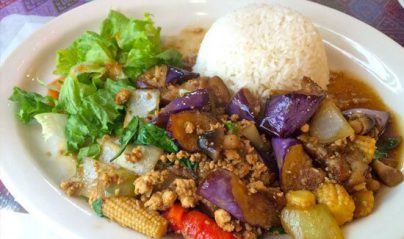 Orchid Thai Restaurant
Orchid Thai Restaurant is what you're looking for when you're looking for Thai cuisine that is truly authentic Thai food in the San Anselmo area. Despite the reasonable prices, the quality is superbly high. We love the green papaya salad and the duck curry, and the whole fish Siam style is also really noteworthy. Try the salmon in banana leaves or the sea bass with ginger. Orchid's menu is impressive, with all the delicious dishes we've mentioned and more, and it's all designed to please the taste buds and take you on a trip to Thailand in your mind. You can easily find Orchid Thai Restaurant on San Anselmo Avenue between Bridge Avenue and San Rafael Avenue. One of our highest recommendations!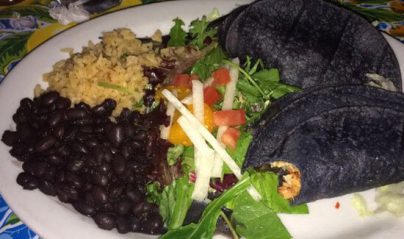 Taco Jane's
Taco Jane's is one of the hidden gems that you may not have heard about yet! It's not fancy here, and definitely not pretentious, just very clean and simply decorated. We appreciate that. The portions are large and the food is excellent! The vegetarian burritos are really noteworthy, and we also love the mole dishes here. When the weather is warm we'd highly recommend sitting on the outside patio and enjoying their fresh sangria. There is nothing better than that! You can find Taco Jane's on Tamalpais between Cedar Street and Kientz Lane! Very very highly recommended!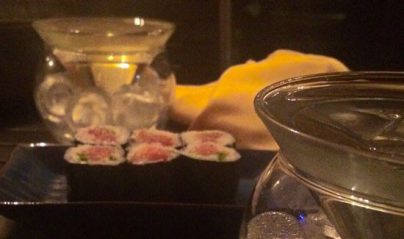 Sushi 69
Sushi 69 will really blow your mind, even if you have tried every other sushi restaurant in California! It's that good. We're talking about the highest of high quality. Their five piece sashimi sampler from the Tokyo fish market is to die for, and we also adore the Akira and Hiro rolls. You'll also want to save room for the shrimp crackers with tuna. This is somehow one of the lesser known sushi restaurants in the area... perhaps they are trying to keep it a secret! Well, the secret's out! And it's time for you to experience it for yourself. You can find Sushi 69 at (you guessed it) 69 Center Boulevard. One of our highest recommendations!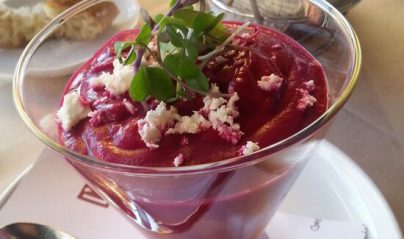 L'appart Resto
L'apart Resto is a French wine bar that you'll fall in love with on your very first visit. The ambiance is so relaxing and charming, and the wait staff are outstanding and truly welcoming. They are always so happy to help us choose an interesting wine that we have never tried before. The non-vegetarians out there will be doing themselves a disservice if they don't try the bone marrow appetizer. Trust us, it's amazing! This is one of the true destinations in San Anselmo, and we recommend it to you very highly! You'll be able to locate L'appart Restaurant at 636 San Anselmo Avenue! Don't miss it!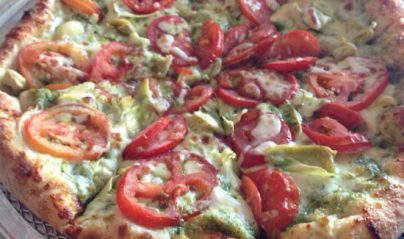 Lo Coco's Pizzeria
Lo Coco's Pizzeria is one of the higher end pizzerias where you can enjoy fresh crisp salads, delicately prepared pastas, and truly gourmet pizzas! Vegan and lactose-intolerant diners will want to note that they use milk in their crust. As long as that's not a problem for you, we would very much recommend that you try this place either for a special occasion with friends, family, or a date, or simply for a wonderful lunch or dinner any day of the week. The location of Lo Coco's Pizzeria is on Del Granado Rd in San Rafael.So good!