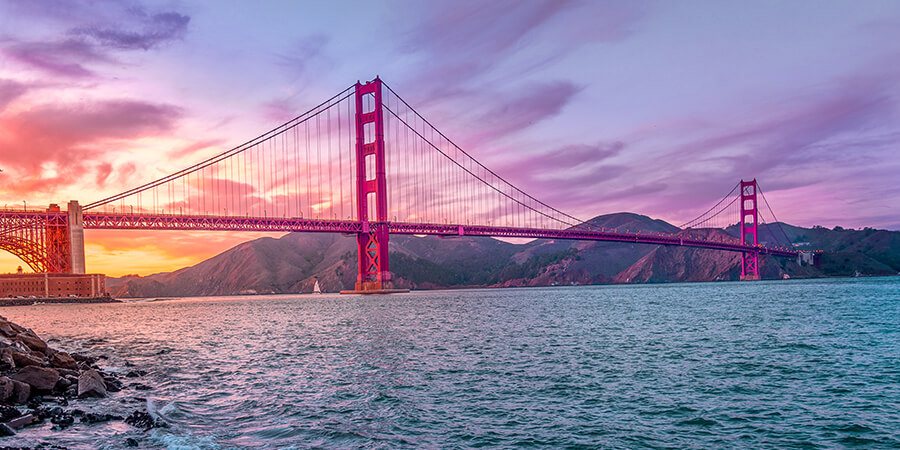 ROSS, CALIFORNIA
is small town in Marin County, and at last count, the population was holding steady around 2,400 residents. Some noteworthy famous residents, past and present, include Julia Child, Huey Lewis, and Sean Penn, among many others. One of the major attractions here is the Lagunitas Country Club, actually located within the Ross city limits. Whether you're traveling to the area on business of pleasure, you'll need to know where to find good places to eat, especially since there aren't many restaurants within the city itself. Let us take the work out of it for you. Here are our favorite places to hang out when we're in and around the 94957 zip code.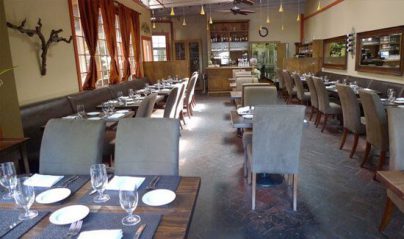 Marche Aux Fleurs
Maarche Aux Fleurs is one of the few restaurants actually located within the city of Ross, and it is also one of the finest places to dine in the area. There are exquisitely authentic French dishes here as well as those with a Californian twist, and we love them all. The wine list is very extensive and incredibly impressive. If you're planning a special anniversary or a very romantic date, this is the perfect place for it. Note that the menu changes often to reflect the seasonal offerings from the local farms! We love everything about Marche Aux Fleurs. You can find it at 23 Ross Common. One of our highest recommendations of all time!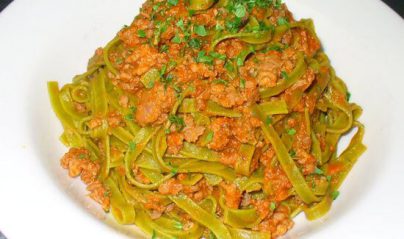 Trattoria Fresco
Trattoria Fresco is an elegant Italian restaurant that is also located in Ross, and we have relied on this restaurant for many years. Their food is very authentic, possibly the most authentic in all of California, and you will not find a more intimate and romantic atmosphere than this. The appetizers are fantastic, the entrees are mind blowing, and the desserts are out of this world! We love the use of the local produce, the wild seafood, and the free-range meats. They have really excellent service here too. You'll be able to locate Trattoria Fresco on Ross Common between Redwood Drive and Lagunitas Road.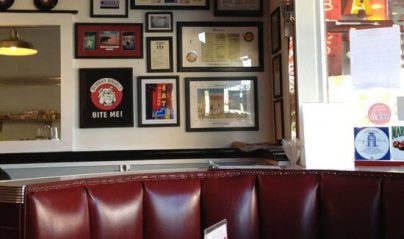 Bubba's Diner - CLOSED
Bubba's Diner is located in nearby San Anselmo, and this is one of our top picks for a breakfast place in the area. Their crème brulee French toast is one of the best tasting dishes that we've ever been treated to! Of course they serve more than breakfast, and we can make some suggsetions for other meals as well! For lunch you'll want to opt for their hamburgers and pastrami sandwiches. This restaurant was featured on The Food Network for a reason, and what they recommended was the BLT. We recommend their milkshakes! Bubba's Diner is located on San Anselmo Ave in nearby San Anselmo!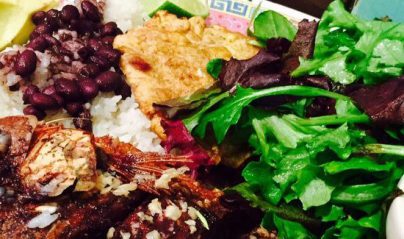 Sol Food Puerto Rican Cuisine
Sol Food Puerto Rican Cuisine located in nearby San Rafael and it is just out of this world. There are no other words to describe food this good. We've been hooked on Puerto Rican food for quite some time, and we thank Sol Food for that! The sweet plantains are our favorite thing here, and we're also in love with the pollo al horno. Their black beans are done just perfectly here too. The Jibaro sandwich is another stellar choice! We know that's quite a few mentions, but we couldn't narrow down our favorites to any less! We can't say enough about this place! The location of Sol Food Puerto Rican Cuisine is at 732 4th Street in nearby San Rafael. Very highly recommended!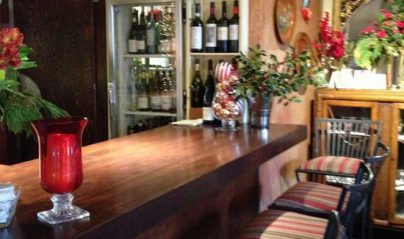 Panama Hotel & Restaurant
Panama Hotel & Restaurant is one of the finest establishments around, but our review will focus solely on the restaurant portion! It can be a bit loud and boisterous here, but we enjoy the lively atmosphere and you won't find better Mediterranean and Californian food than this! A very nice fusion mix. We love having brunch here. Sitting in the main hall with their eclectic collection of old fashioned teapots is really an experience in itself. If you're looking for a place to stay, this should be a top contender. Pop on by the beautiful Panama Hotel & Restaurant on Bayview Street between Woodland Avenue and C Street!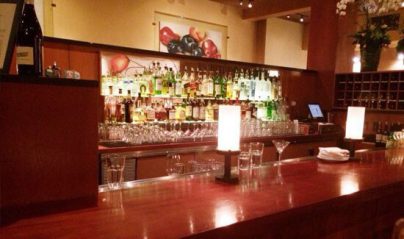 Insalata's
Insalata's is both a wonderful Mediterranean restaurant and a great place to rely on for catering for your larger events. We've attended several events that were catered by Insalata's and they really were exquisite! We love the crispy cigars here, and that's the thing that most people recommend. The salmon is also a very nice choice from the entrées, and their duck is excellent too! Really great exotic flavors, and always the best service. Be sure to try this one for lunch! The location of Insalata's is on Sir Francis Drake Blvd, near the Barber Ave intersection, in nearby San Anselmo.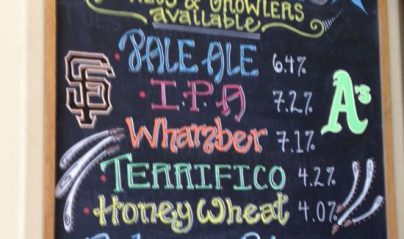 Broken Drum Brewery - CLOSED
Broken Drum Brewery is located in nearby San Rafael, and it's one of the coolest places to go for great microbrews, craft brews, and a delicious meal! We know many people are fans of their pulled pork sandwich! All of their brews are great, but what we love most about this place is the laid back atmosphere, the cool and friendly staff, and the lively crowds that gather here every day. If you're any sort of beer lover, this is a very cool spot to stop in and chill! Check out the Broken Drum Brewery and all they have to offer by heading down to 4th Street in San Rafael!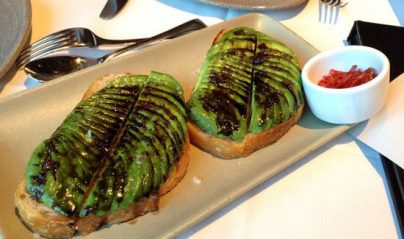 Picco Restaurant
Picco Restaurant in nearby Larkspur captured our hearts and our appetites a while back because of their incredible small plates and their Californian/American/Italian flavors! It's gotten intensely popular in recent times, so you can expect a very busy weekend crowd! Arrive early or go for a weekday instead. They've got a wine list here that is both worth a mention and a recommendation! And for dessert, be sure to try the organic vanilla soft serve ice cream with sea salt and olive oil. It might sound weird, but it's not at all, it's actually very flavorful and delightful! This exciting restaurant is located in Larkspur on Magnolia Ave! It's between Arch and King St!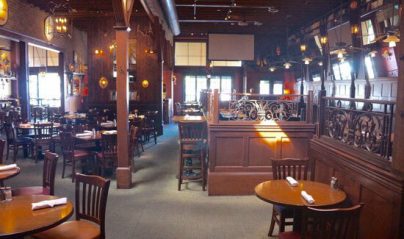 Marinitas
It seems that a lot of people complain about the high prices and small portion sizes in on-line reviews for Marinitas, but as longtime customers we'd like to say that this is pretty standard for gourmet food like this. We've always enjoyed their food so much that we don't mind paying a premium price for it. The tres leches is one of our favorite things, and their guacamole is just mouth wateringly good. We also enjoy a good ceviche, and theirs is way beyond good! It's fantastic! Their vegetarian plate is worth recommending, and we also love their churros for dessert! You can find Marinitas over in San Anselmo on the bustling Sir Francis Drake Boulevard!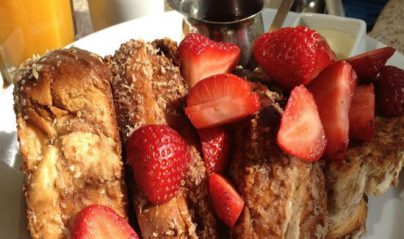 Comforts
Comforts in San Anselmo is our top pick for breakfast and lunch. Their French toast is fantastic and is served up super sweet with fresh fruit, and when we come in for lunch we like to partake in their teriyaki grilled salmon, Asian chicken pasta salad, hot dog in puff pastry (don't worry, it's good!), and turkey meat loaf. Any one of their entrées will serve you very well, believe us! They put so much care into every single dish. You will definitely want to try Comforts for the ultimate in comfort food when you're here in Ross! This restaurant is actually located in nearby San Anselmo, specifically at 335 San Anselmo Ave!