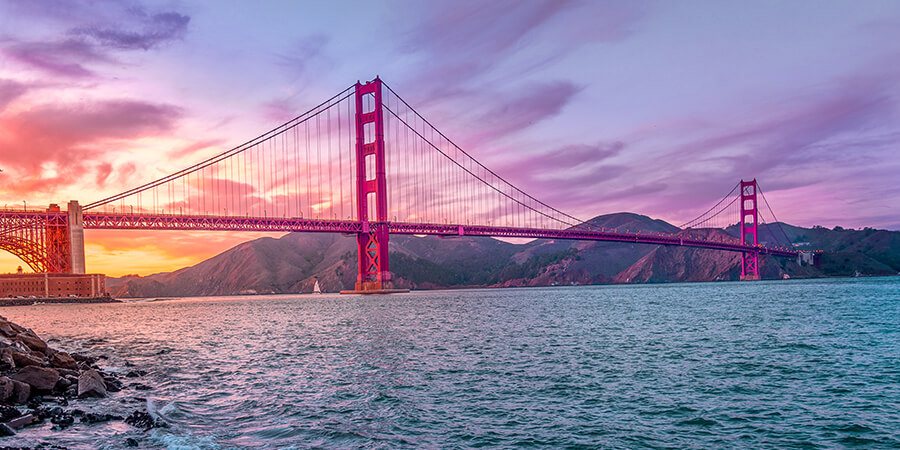 ROHNERT PARK, CALIFORNIA
in Sonoma County, is about an hour and a half north of San Francisco. While it's not a very large city, it does have a population of around 41,000. Rohnert Park is made up of a few zip codes that include 94926, 94927, and 94928. There is a brand new solar powered zero-waste community being developed in the area which is making news, called the Sonoma Mountain Range Village Rohnert Park, and that will certainly bring new people to the area, as if there weren't already enough people coming to enjoy the great dining establishments! We just love it here. These are our top picks for dining and drinking in the Rohnert Park area!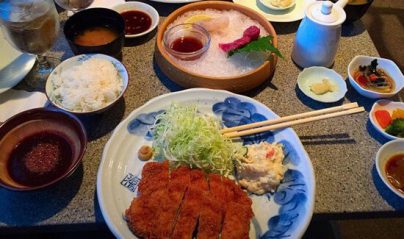 Hana Japanese Restaurant
Hana Japanese Restaurant is our favorite local place to enjoy sushi, because the fish is so supremely fresh (in fact, it's some of the freshest we've ever tasted!), and the service is always so friendly and very fast. The fish is actually flown in straight from Japan at least twice per week, so you know that what you are getting is the best. The ambiance is really something else here too! We'd recommend any one of the rolls to you, all of the nigiri, and certainly any one of the sashimi and tempura dishes. Everything is just amazing here. Hana Japanese Restaurant is located on Golf Course Drive near the intersection with Double Tree Drive.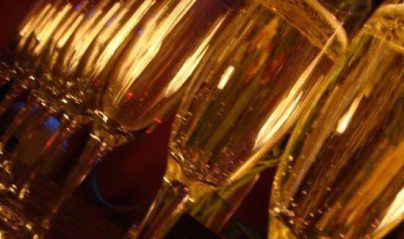 Latitude Restaurant - CLOSED
Latitude Restaurant has a wonderful tropical island theme that we really love, and if you take advantage of the outdoor seating area you can get an even more authentic nature experience when the ducks and turtles go by! You've got to love this on-the-water location! The interior will make you feel that you've escaped to some exotic locale. All of the entrées are fantastic here, and we are particularly big fans of the salads. Simply superb service. An all around very pleasant dining experience! You can find Latitude Restaurant on Roberts Lake Road near the intersection with Golf Course Drive.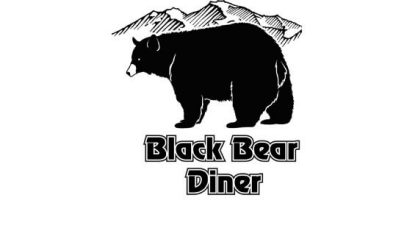 Black Bear Diner
Black Bear Diner is one of the most wonderful lodge style dining experiences that you will find in all of California! The first thing we've got to mention is their wonderful coffee which is always hot and served fresh. Their breakfasts are really great, from the simple fried eggs to the more elaborate omelettes, and the biscuits and gravy are just out of this world. If you love a woodsy atmosphere, you can't beat this place, especially with all the carved bears and all the wood furnishings. We love it! You'll be able to locate Black Bear Diner on Commerce Boulevard between Padre Parkway and Rohnert Park Expressway.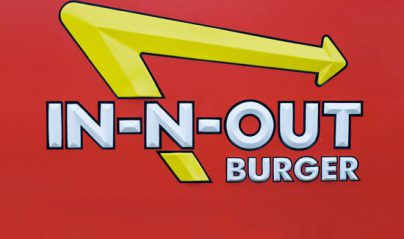 In-N-Out Burger
In-N-Out Burger is one of our guilty pleasures, and we had to include it on this list because the service at this particular location is always so friendly and they really go out of their way to make the food extra good. If you're in a big hurry, or you've got a party bus full of people to feed, there's no faster place or better option than In-N-Out Burger! We love both the regular menu and the "secret menu," and their burgers are just out of this world as far as fast food sandwiches go! The location of In-N-Out Burger is on Redwood Drive near the intersection with Willis Road. Gotta love it!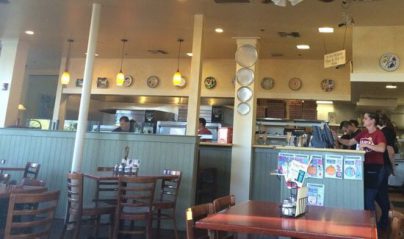 Mary's Pizza Shack
Mary's Pizza Shack just might be our favorite local place to go for a nice pizza. It's casual and comfortable, a bit more like a bar than a restaurant, and the pizza is the old fashioned kind, not that extra gourmet stuff that barely resembles a pizza! Not that that isn't fabulous when that's what you are craving, but when you want a good old fashioned pizza, Mary's is the place to go! Wonderful pastas and Italian specialties too! Many say that this is the best pizza in town and we definitely agree! When you want a hot pizza, check out Mary's Pizza Shack on Golf Course Drive near the intersection with Double Tree Drive.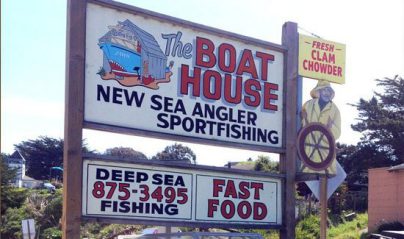 Boat House Sushi
Boat House Sushi is one of the area favorites for delicious sashimi and sushi rolls, and there's no question why. The food is truly top notch, best of the best, freshest sushi ever! The management and the waitstaff go above and beyond to always ensure the customer is having a great time. And despite that high quality of the food, the prices are incredibly affordable! You can even special order dishes that aren't on the menu, like soft shell crab and tuna tataki. You won't be disappointed by anything here. Every-thing's perfect! The location of Boat House Sushi is at 6278 Redwood Drive.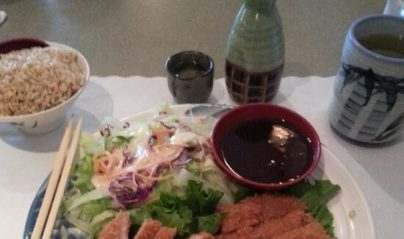 Kyoto Restaurant
We were hesitant to include yet another Japanese restaurant on this list, but Kyoto is amazing we just can't leave it off! This area is clearly filled with the best of the best when it comes to sushi! Kyoto has a very fun and elegant atmosphere, as well as some of the freshest sushi around. The rolls are just superb. Very friendly service and always a pleasant dining experience. We'd recommend a certain roll, but we've liked them all equally. They're all that good! You'll be able to locate Kyoto Restaurant on Padre Parkway between Commerce Boulevard and State Farm Drive. Very highly recommended!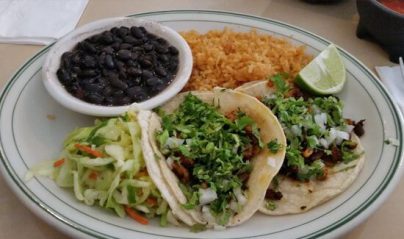 Tonayan Mexican Restaurant
Tonayan Mexican Restaurant. Those are the only three words that you need to know if you are craving sensational lemon chicken sandwiches, delicious chimichangas, and unbelievable burritos! Wow, everything here is just sooo good! The chips and salsa deserve a very high rating too. The food is Sonoran style, and we think that everything here is just the best. You'll receive outstanding service here and you'll love the comfortable, homey atmosphere! Can't beat the central location either. You will be able to find Tonayan Mexican Restaurant at 500 Raley's Towne Center! One of our highest recommendations!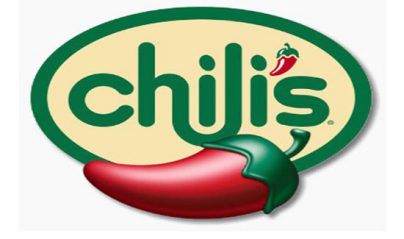 Chili's Grill & Bar
Chili's Grill & Bar may seem like an odd choice for this list since it's just one of those standard chain restaurants, but we included it here because of their great bar area. We just love it. It's nice to come in after a hard day at work and relax with one of their signature margaritas. You can also take advantage of that bar when you're waiting for a table, or even after dinner. The food is actually better than you'd expect here, so if you've been shying away from it just because it's a chain restaurant, think again! The staff is great too. Check out the Rohnert Park Chili's Grill & Bar at 4851 Redwood Drive.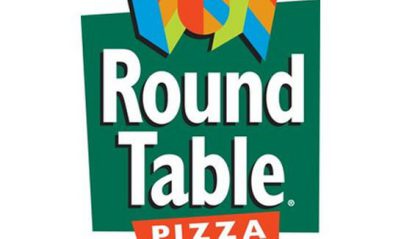 Round Table Pizza
We simply couldn't leave Round Table Pizza off this list! It's such a Californian tradition to eat here with the family or with a large group of friends, sitting around those cozy round tables and enjoying one of their famous King Arthur pizzas! We love the Camelot knights theme, and the family friendly atmosphere and super high quality ingredients are just two of the many reasons that we love this place so much! Very highly recommended for a hundred and one reasons! We can't get enough. You can get to this great pizza joint by heading down Commerce Boulevard between Hunter Drive and Rohnert Park Expressway! Get ready to have a great time!