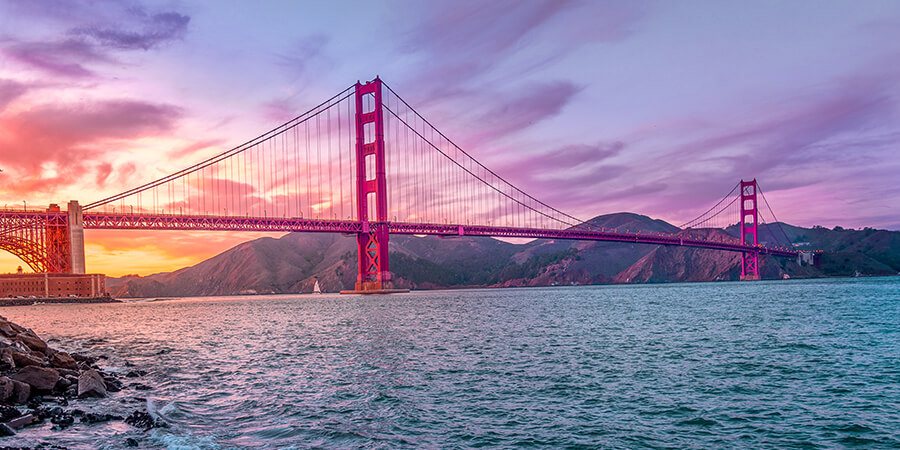 RIO VISTA, CALIFORNIA
...the city is known as "The Gateway to the Delta," and it's found within Solano County. The zip code of Rio Vista is 94571 and it curently has a population of just over 8000. Many people come into the area each October for the annual Bass Festival, and some of the other attractions that bring people here are the Rio Vista Golf Club, the Rio Vista Museum, and the Western Railway Museum. No matter which one of those brings you to the area, or whether you're coming to visit friends and family, or perhaps for business, you've certainly got to eat and maybe take the time for a few drinks. These are our absolute favorite places to dine and drink in the Rio Vista area!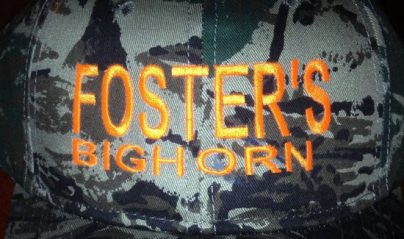 Foster's Bighorn
Foster's Bighorn is one of the coolest American bar and grills that we have ever visited in the area, with a really unique style and old fashioned ambiance. We love their bison burgers, and you can't go wrong with anything on the menu. The atmosphere may be a bigger draw than the food itself, with all those animal heads hanging proudly on the wall and of course the elephant is a big hit with the kids. There is a reason, or many reasons actually, that this restaurant has been going strong since 1931. And we hope it is still going strong in 2031 and beyond! You will be able to find Foster's Bighorn on Main Street between South 2nd Street and South Front Street!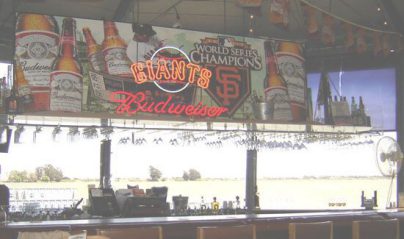 Point Waterfront Restaurant
Point Waterfront Restaurant is one of the most scenic places to dine and drink, and they also have live music that makes it a real entertainment destination too. The atmosphere here is both fun and romantic so it's great for outings with friends and for that special date too. We especially love the fish and chips and the smoked salmon appetizer is also a great choice! Love their toasted baguettes and herbed cream cheese. Yum! We can't get over this fabulous location on the Sacramento River! You'll be able to locate Point Waterfront Restaurant on Marina Drive near the intersection with South 2nd Street.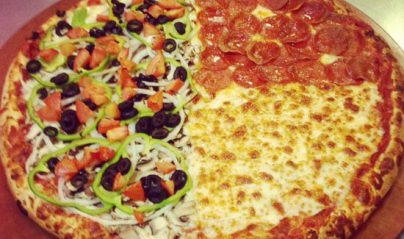 Pizza Factory
Pizza Factory is the best place to go for a really perfectly cooked pizza and a fresh salad from their salad bar! The atmosphere is very family friendly and casual, so you can come in with a group of friends or with your kids and feel right at home. The spaghetti is also fantastic and very cheap, and the pesto and garlic chicken is really out of this world! The staff is really friendly and they always seem like they're having a great time at work, which is all to rare nowadays! Gotta love it! You'll be able to locate Rio Vista Pizza Factory at 201 Main Street. One of our highest recommendations!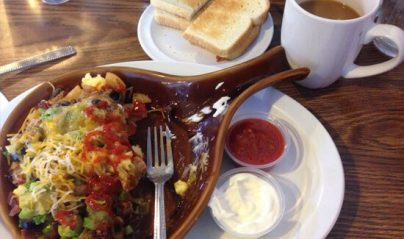 Raul's Striper Cafe
Raul's Striper Cafe is one of the best breakfast places around, with our favorite things on the menu being the egg dishes, the pancakes and waffles, and of course that incredible blackberry cobbler! That is just addictive! Their bacon is really good here too. If you like your coffee with a little extra kick, they've got a French vanilla creamer here that we like to indulge in now and then. Really great service, comfortable atmosphere, and an all around great place to go for the first meal of the day! The location of Raul's Striper Cafe is on Main Street between South 2nd Street and South 3rd Street!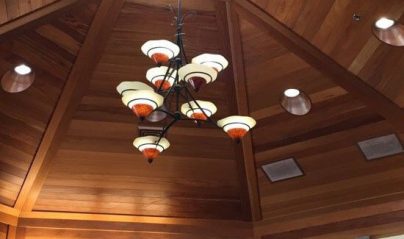 Nines Restaurant at Trilogy - CLOSED
Nines Restaurant at Trilogy is a really great restaurant that's located at the Trilogy Active Lifestyle Community and conveniently right across from the golf course, and we have found ourselves here time and time again for a really memorable meal. Beyond the steaks that they're known for, they also have exquisite seafood dishes that you shouldn't pass up! The bar area is very nice too. If you're looking to avoid the younger crowds and find a more sophisticated place to have lunch or dinner, or perhaps their once monthly brunch, this is it. You'll be able to locate Nines Restaurant at Trilogy at 1000 Summerset Drive.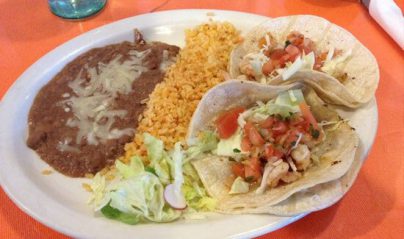 Maria's Mexican Food Restaurant
Maria's Mexican Food Restaurant is a very popular spot for delicious Mexican fare, but did you know that they also serve breakfast here? Once you've tried it, you'll be hooked. This restaurant has been here for as long as we can remember, and we have relied on them time and time again for the freshest and most delicious dishes from Mexico! The food is just really really good. Simply out of this world. Wonderful salsa, and their seafood specialties are the best! The location of Maria's Mexican Food Restaurant is at 646 California 12.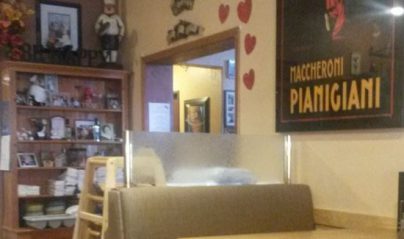 Lucy's Cafe
Lucy's Cafe is all about great Italian food, and you will certainly get your fill and then some! It's located right by the water so you can really enjoy that beautiful view. The seafood dishes are our favorite here, including the halibut and the lobster. The chicken georgi is fantastic as well, but believe us when we say that you can't go wrong with anything that they serve. It's all really that good. The service too, is out of this world, and the atmosphere is both romantic and elegant. You will be able to find Lucy's Cafe on Main Street near the intersection with North Front Street. Very highly recommended!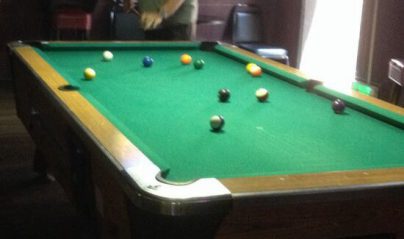 Flamingo Lounge
Flamingo Lounge is one of the coolest bars in Rio Vista, and we've heard several people affectionately refer to this place "The Dirty Bird" or just "The Bird." They've got a great pool table here, an awesome jukebox that's connected to the internet to grab all the songs that you really want to hear when you want to hear them, and just an awesome party atmosphere. We also love the free hotdogs during Monday Night Football! Can't beat that! One of the best dive bars around, hands down! You'll be able to locate Flamingo Lounge on Main Street between South Front Street and South 2nd Street!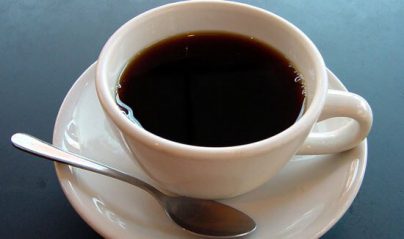 Shelbys Coffee Shop - CLOSED
Shelbys Coffee Shop is a really great little diner where you can go for a sensational breakfast! We're big fans of poached eggs and they're tough to get just right, but they always do them perfectly here. Their oatmeal is also done just right (not as easy of a task as it seems!), and their eggs and pancakes are also really good! The coffee, of course, is superb. Many people recommended this place to us before we finally gave in and gave it a try, and now we're passing on the word. Just an all around great diner. You'll be able to locate Shelbys Coffee Shop at 1000 California 12! One of our highest recommendations!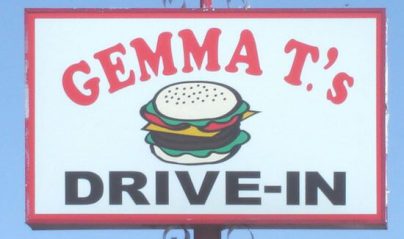 Gemma T's Drive-In - CLOSED
Gemma T's Drive-In is a cut above the rest when it comes to old fashioned fast food! This diner is just the way you'd expect it to be... quaint and kitschy, with the decor being done in that classic fifties style that we all love. Their blackberry milkshake is one of the reasons that we come here time after time, because it's done so perfectly with chunky blackberries mixed into the creamiest vanilla ice cream! Wow. Just talking about it makes us want one right now. Love the retro vibe here! You can find Gemma T's Drive-In at 650 California 12! Very highly recommended!