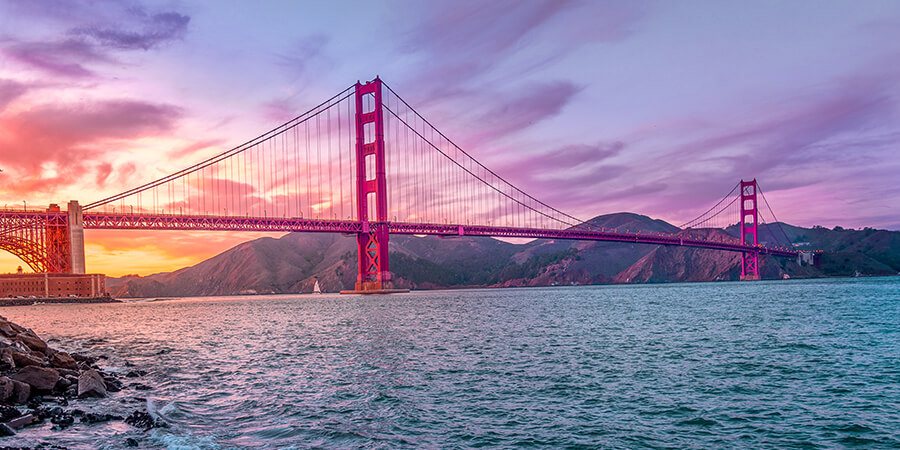 RIO DEL MAR, CALIFORNIA
is just a small community in Santa Cruz County, with a population of around 9,000. Most of the area consists of summer rentals and contemporary upscale homes, and if you visit the area you will most likely be traveling into nearby Aptos for your dining and shopping. On this page we'll share with you a several of our favorite restaurants and bars over in Aptos. We've chosen the places that serve the best food, and have taken care to include all sorts of from fancy French bistros, to cocktail lounges, to sports bars and more! Be sure to check out all these wonderful eateries and lounges when you are in the 95003 zip code, whether for business or pleasure!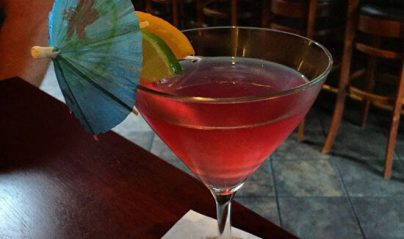 Bittersweet Bistro
Bittersweet Bistro is one of the finest dining options in the area, and while it's on the expensive side, but it's definitely worth it for a special night out! We simply love it here. They have the best staff around that really pays close attention to make sure that you are having a wonderful time. It's romantic and nicely decorated here, and they give you nice large portions so you never leave hungry. We love the breakfast burritos made in the panini press, and you cannot come in here without getting their coffee. It's exquisite! The lovely Bittersweet Bistro is located at at 787 Rio Del Mar Boulevard. One of our highest recommendations ever!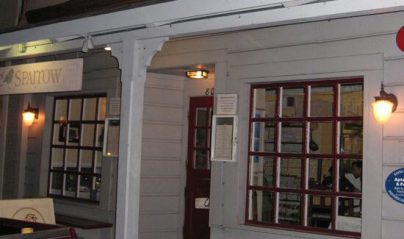 Café Sparrow Restaurant
Café Sparrow Restaurant is a delightful French bistro where you can enjoy a brightly colored atmosphere, a wonderful wine list, and some truly delicious dinners. We're big fans of their prix fixe menu, and we also love their half price wine on Monday nights. This is a very nice place for those birthdays and special occasions such as Mother's Day or Father's Day. The Frenchman's Hangover is our favorite choice on Sunday mornings after a long Saturday night on the town! Be sure to try the scallops here too! Soquel Drive in Aptos is the home of Café Sparrow Restaurant, right between Aptos Creek and Valencia!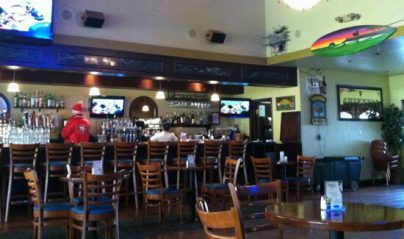 Severino's Bar & Grill
Severino's Bar & Grill is an excellent choice for both dining and drinking! We love their organic foods and their Californian selections, and the prime rib is one of our top choices too. They've got great live music here to keep you entertained during your visit, and that makes it more of a destination than most of the other bars in the area. The crowds here tend to be a little older and more sophisticated, so if you're trying to avoid the college crowds, this is a great spot to try. The location of Severino's Bar & Grill is on Old Dominion Court near the intersection with State Park Drive.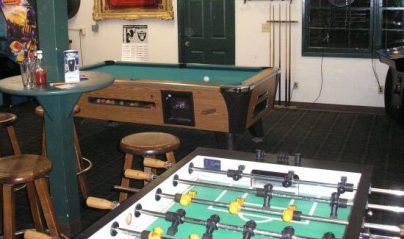 Britannia Arms - CLOSED
Britannia Arms is perhaps the most popular pub in Aptos, with great pub food! This is the most authentic English pub that you're going to find in the Rio Del Mar/Aptos area, and if you're seeking a really noteworthy beer list, we can't think of a better place to go than this! It's very comfortable and relaxed, with a friendly staff that makes all the difference. We're absolutely certain that you're going to love it here!. You can have a real fun time here, with pool and other games! Find this pub on Soquel Dr in Aptos!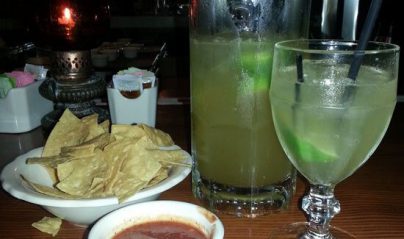 Manuel's Mexican Restaurant
If you're in the mood for some really out of this world Mexican food in the Rio Del Mar-Aptos area, we have got to recommend Manuel's Mexican Restaurant to you! We've been coming here for years, and we really love starting the night off with their insanely large drinks and great chips and salsa! Their refried beans pair perfectly with all of their dishes. We'd recommend the carne asada tacos and the enchiladas, but we also love their burritos and tamales! Manuel's is open much later than most of the other restaurants in the area, so when you get that craving for tacos and Margaritas, check out Manuel's in Aptos on Center Ave!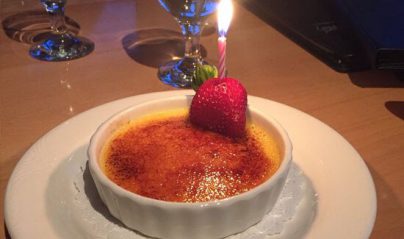 Sanderlings Restaurant at Seascape Resort
Sanderlings Restaurant at Seascape Resort is one of the most upscale and contemporary dining choices in the Rio Del Mar and Aptos area. Despite that, the prices are very affordable, and the view is simply gorgeous! The Californian dishes are just so good here, particularly the seafood dishes, and the burgers are amazing too! Their buffet on Christmas Day is always a memorable experience too. You'll feel like you're dining in the beach house of a friend, rather than in a restaurant! We love that feeling. Check out Sanderlings Restaurant at Seascape Resort at 1 Seascape Village. This is one of our highest recommendations!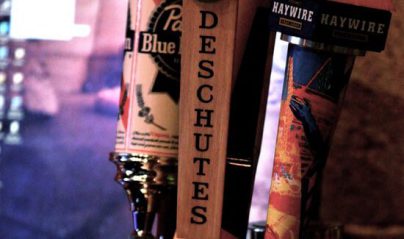 SmoQe BBQ & Wood Fired Pizza - CLOSED
SmoQe BBQ & Wood Fired Pizza serves up what the name implies, and we think that's a winning combination. We've been here a few times and they have always cook up some of the most delicious meals in town, in one of the most fun and relaxed atmospheres too! We love coming in with a big group of friends to enjoy their barbecued specialties and pizzas, and we would particularly recommend the pulled pork to you! It's really that good. We also recommend the quattro formagi, and anything is great with the chipotle ketchup on it! Yum! You can find SmoQe BBQ & Wood Fired Pizza on Soquel Drive near the intersection with Monroe Avenue!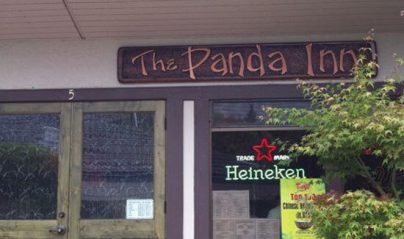 Panda Inn Restaurant
The quaint Panda Inn Restaurant has captured our heart when it comes to great Asian and Chinese food in the Rio Del Mar area! Their shrimp specialties are our favorites on the menu, and since the food here has a distinctly Mandarin slant, everything is seasoned and spiced just perfectly. The lettuce cups are great, and we love the General Tso's Tofu and Gung Pao Chicken. The flavor is authentic and will keep you coming back for more! And don't forget to enjoy a drink! The portions are nice and large too, but not he prices! We love this place! The location of Panda Inn is over in Aptos, on Rio Del Mar Blvd!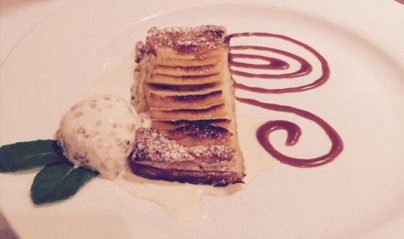 Au Midi
Au Midi is all about delicious French food, and we cannot get enough of it! Don't let the location fool you, Au Midi creates some of the most wonderful cuisine, and the presentation is beautiful, especially with their addicting desserts! Just like those cozy little street cafés in France, this place keeps it simple and elegant, and you get to reap the rewards of it. This is a true gem, even if it is a bit more expensive than you'd expect for the location. Again, it's all about the food, and it is worth it! Au Midi is located on Soquel Drive in Aptos, between the roads Aptos Rancho and Aptos Wharf.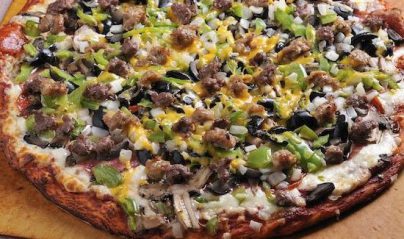 Village Host Pizza & Grill
Village Host Pizza & Grill is a really family friendly place to go, and it's also a nice spot for dates or outings with friends. They've got some of the best sandwiches around, including a hot turkey sandwich with cheese that's oven toasted. But, as the name suggests, they have great pizza! Their pizza is crisp and completely loaded with toppings! Village Host is a very casual eatery, with a bit of a bar vibe, but it is family friendly! If you're in the area, don't miss out on the amazing food at Village Host Pizza and GrilL! The location of Village Host Pizza & Grill is at 4 Seascape Village!