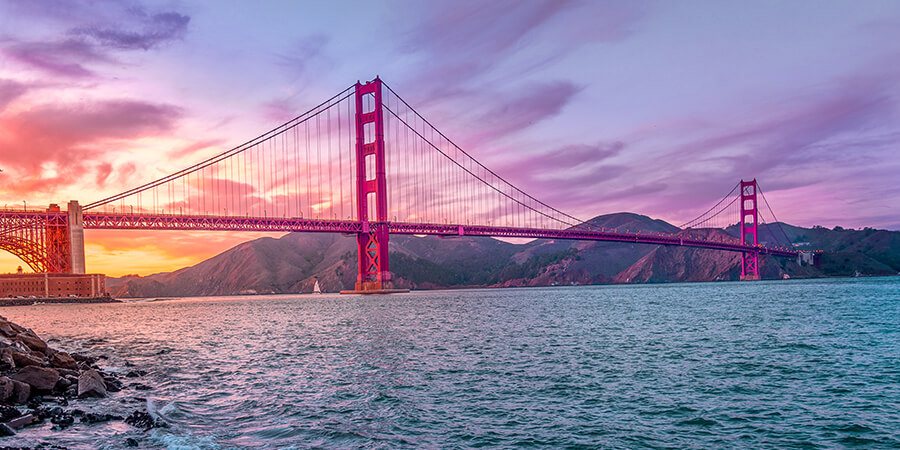 RICHMOND, CALIFORNIA
is a city that's located in Contra Costa County, with a sizable population of nearly 100,000 residents. The zip codes that cover this area are 94801, 94802, 94804, 94805, 94807, 94808, and 94850. The Hilltop District provides lots of opportunities for shopping, including JC Penney and Sears, and there are also several big box stores here includin Wal-Mart and Target. There are plans to bring casinos into the area as well. This booming area of California is calling your name, and if you visit anytime soon, you'll want to take note of these great bars and restaurants to enjoy while you're here!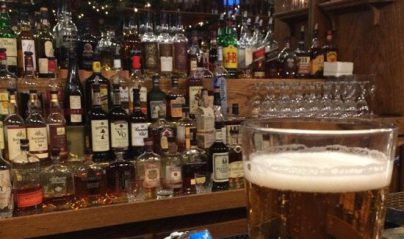 Hotel Mac Restaurant & Bar
Hotel Mac Restaurant & Bar is a wonderful spot to dine and an even better place to stay if you're trying to get away for the weekend! For our purposes here we'll focus on the restaurant but we love the hotel too! The oysters are one of our favorite things here, and we also really enjoy their lamb chops. Their garlic potatoes are fantastic too. Sitting at the bar is always a nice experience too, and the bartenders and waitstaff are simply excellent here. We adore the old fashioned ambiance and the great old school service! The location of Hotel Mac Restaurant & Bar is on Washington Avenue between Tewksbury Avenue and Cottage Avenue.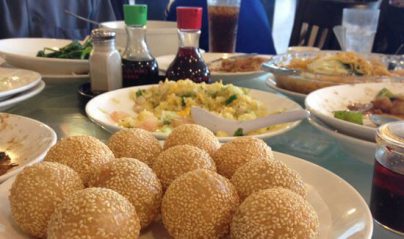 Daimo Chinese Restaurant
Daimo Chinese Restaurant always gets our vote for great Chinese food in Richmond, because they not only deliver some of the highest quality food around, but they also have really high class service and beautiful surroundings. It's perfect for those intimate dates and casual nights out with friends too. The beef wonton mein is one of the best things on the menu as far as we're concerned, and we also love the sliced beef fried noodles and the beef congee. they can get pretty busy here, so arrive early! You can find Daimo Chinese Restaurant on Pierce Street near South San Luis Street. Very highly recommended.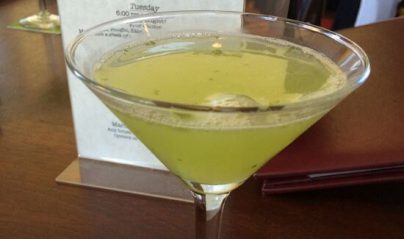 Salute Ristorante
Salute Ristorante is located along Marina Bay, and you can't beat a beautiful setting like that. The service is really wonderful here, very high class and personalized. They've been serving this delicious Italian food since 1993, and there's a reason that they have lasted so long. Be sure to try the potato gnocchi and the lasagna, and we also recommend the tiramisu for dessert! Exquisite flavor! The mussels are also very good here. Even the pizza is fantastic. The location of Salute Ristorante is on Esplanade Drive between Schooner Drive and Melville Square.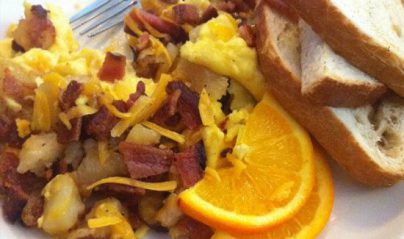 Hidden City Cafe - CLOSED
Hidden City Cafe is a cozy spot to grab lunch, and it's also one of our favorite places to go for a really good cup of coffee! On the weekends they've got an excellent brunch that will really wake your tastebuds up, and we love the spacious seating and the comfortable atmospheresp here too. They're now open for dinner Wednesday thru Saturday, so you can get your Hidden City Cafe fix more of the time! We love that. For breakfast try the omelettes and the pancakes. So good! You will be able to find Hidden City Cafe on Park Place between West Richmond Avenue and Washington Avenue.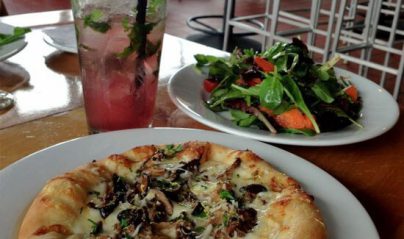 Boilerhouse Restaurant
Boilerhouse Restaurant has some of the most interesting themed decor of any restaurant that we know, with exposed pipes and boilers to give an unusual industrial feel! We really like it. The food here is American fare at its best, and the atmosphere has a cafeteria vibe to it, in a cool way. The view is great here too! Really a nice spot to go for lunch with your friends any day of the week. You'll be able to locate Boilerhouse Restaurant at 1414 Harbour Way South.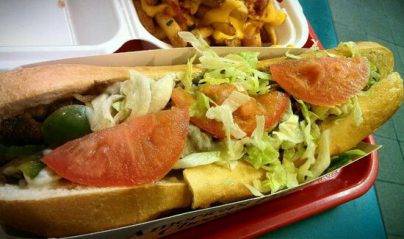 Great Steak & Potato Co
Great Steak & Potato Co is one of the few chain restaurants that we really love! Their submarine sandwiches are really a cut above the rest, so if you're more familiar with those other sandwich shops, take another look here. The Philly Mac & Cheesesteak is one of our favorite creations here, and we also really love their Wisconsin Inside Out and the Reuben Philly! They even have great gyros here that are very authentic and delicious. Great chef salads too! You'll be able to locate Great Steak & Potato Co at 2439 Hilltop Mall Road. Very highly recommended!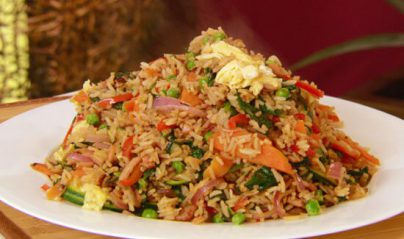 Happy Pacific
Happy Pacific is one of the best Asian restaurants that you'll find in the area, and we really enjoy their fish balls and sushi! It's located within an Asian market, and the food here is certainly fusion rather than being one hundred percent authentic, but being of a contemporary mindset when it comes to food, we really love the style here. It's true that the prices are a bit higher here than what you may be used to, but you also aren't going to find food like this just anywhere. You will be able to find Happy Pacific on Pierce Street between Carleton Street and Pardee Street.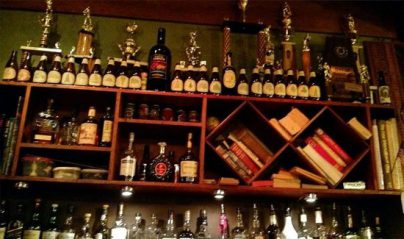 The Albatross Pub
The Albatross Pub is one of our favorite bars in the area, this one being located I nearby Berkeley. It's been going strong since 1964, and any pub that lasts that long is clearly doing something right! We love that there's so much to do here, including dart boards and classic board games, and they also have live music here a few times per month. Unlimited popcorn for just a buck! You can't beat that! This place has so much going for it. We always have a great time here, and the staff and crowds are both super fun. You'll be able to locate The Albatross Pub in nearby Berkeley, on San Pablo Avenue between Delaware Street and Hearst Avenue.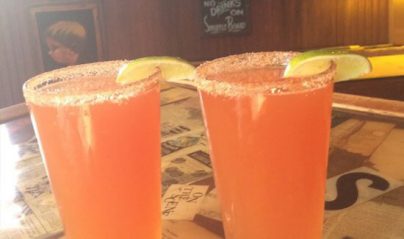 Hotsy Totsy Club
Hotsy Totsy Club is another bar that we really enjoy, this one being located in nearby Albany. The name suggests a wild nightclub, but in reality it's more of a mellow bar where you can kick back and enjoy some great conversation with friends. Many say that it's the coolest dive bar in the entire Bay Area, and we would agree with that! Free pool, free jukebox, cheap drinks... and the staff is really friendly and great too. Gotta love that taco truck too! There's so much good about this place. You'll be able to locate Hotsy Totsy Club in nearby Albany, on San Pablo Avenue between Castro Street and Garfield Avenue.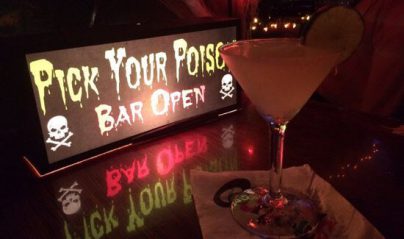 Club Mallard
Club Mallard is another bar that has earned the distinction of being one of the best bars in the Bay Area. It's located in Albany, and there's always something fun going on here. Halloween is one of our favorite times to come in for their costume contests, and any night of the week you can step back in time on their tiki patio or inside with that retro decor. They play old movies here, which is very cool, as well as all your favorite current shows. Pool tables and pinball too! Lots to do! You can find Club Mallard in Albany on San Pablo Avenue between Portland Avenue and Washington Avenue. Very highly recommended!