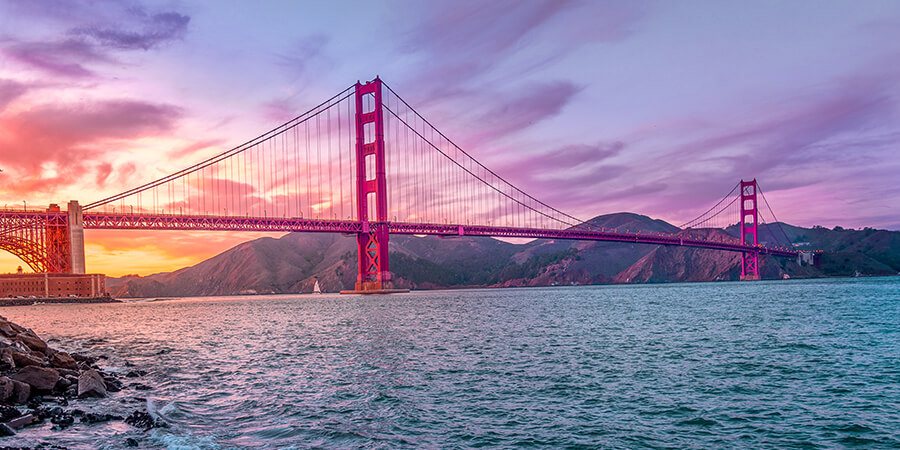 REDWOOD CITY, CALIFORNIA
Redwood City is located within San Mateo County and at last census count in 2006 it had a population of just about 80,000 people. The zip codes that cover this area are 94059, 94061, 94062, 94063, 94064, and 94065. Electronic Arts makes its home here, as well as many other major tech companies. The downtown area has been revitalized in recent years, with a brand new moie theater and many shops opening up as well as restaurants and beautiful landscaping including fountains. The Independence Day Parade is the big event that brings lots of people into the city each year, but no matter what time of year you're coming to Redwood City, you will want to take note of these really great eateries and lounges in the area!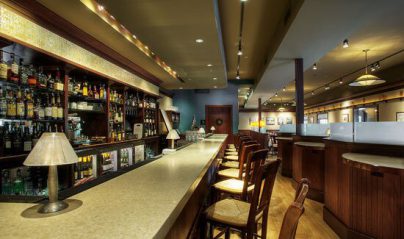 John Bentley's Restaurant
John Bentley's Restaurant is one of our top recommendations in the area, with the really incredible offerings that include avocado napoleon, dungeneness crab, grilled watermelon, and delicious jicama. We can't think of anywhere else in the area that you can get delights like this, and so we find ourselves coming in at least a couple of times a month for a refreshing and tasty meal! The service is really great too, and the ambiance? It's out of this world. The location of John Bentley's Restaurant is on El Camino Real between East Shelby Lane and Berkshire Avenue.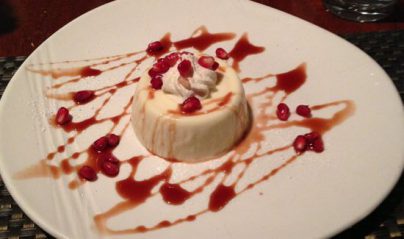 Donato
Donato is a fabulous Italian restaurant that we would very highly recommend to you anytime you have a special occasion to celebrate or just want to treat yourself to something really unusually great! It's a really beautiful place to eat, and the service is amazing. The wine list is very impresive here, and in terms of the food we'd most highly recommend the roast chicken or the fava bean salad. Their ghocchi and ravioli squash are also excellent. Reservations are recommended because this is a very popular spot that everyone loves! You can find Donato on Middlefield Road between Main Street and Jefferson Avenue.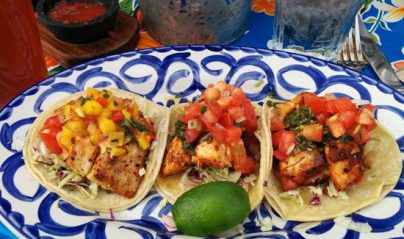 Milagros
Milagros of course means "miracles," and this restaurant really is a miracle as far as we're concerned! The prices are a bit on the high side here, but for this kind of excellent Mexican food, we say it's worth it. They have an amazing outdoor seating area that we love to take advantage of too when the weather is good. What to order here? Try the carnitas, the chicken mole enchiladas, and the guacamole! All so good! They also have really fresh tasting margaritas that will quench your thirst and make you feel really nice. The bar area has many TV screens so you can catch a great angle of the game no matter where you're sitting! The location of Milagros is on Middlefield Road between Main Street and Jefferson Avenue.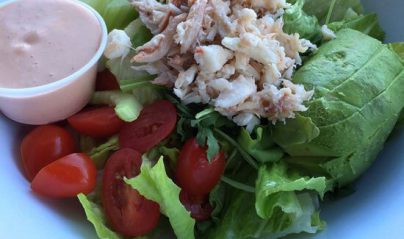 Old Port Lobster Shack
Old Port Lobster Shack is really a cool place to dine in the area, modeled to look like an authentic fishing shack. They've got great clam chowder here, and fabulous lobster rolls that we find ourselves having to order every time we come in! They're that good! The lobster bisque is also one of our favorites, and the lobster macaroni and cheese is just unbelievable! They fly their lobsters in fresh from New England, so you know that it's got to be good! You'll be able to locate Old Port Lobster Shack at 851 Veterans Boulevard. Don't miss it!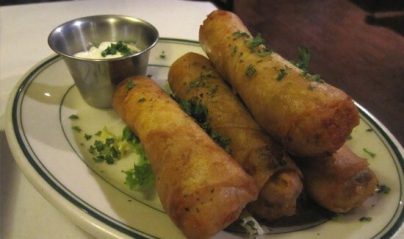 New Kapadokia - CLOSED
New Kapadokia Restaurant is one of the more interesting restaurants that you'll find in Redwood City, this one serving some of the best Turkish food that you'll ever taste without having to travel to the source! This Mediterranean delight also includes lots of really good vegetarian and vegan options, so you know that everyone in your party is covered. The seating is very comfortable both inside and out, and the ambiance is romantic and nicely decorated. The eggplant dishes are our favorite here, and we love the sarma beyti. You will be able to find New Kapadokia on Broadway Street between Winslow Street and Hamilton Street.
Martins West
Martins West is a very cool restaurant and pub that has really caught our eye recently. The ambiance is upscale and cool, really worth a visit when you are in the Redwood City area. It's got a distinctly Scottish slant, and we appreciate that since most of the pubs that we run into are strictly Irish, or maybe now and then we'll run into an English pub. The bartender is very friendly and the regulars are always good for a chat too. The selection of whiskey is noteworthy and we loved the lamb burgers and the chowder! Everything here is just so great. You can find Martins West on Main Street between Stambaugh Street and Broadway Street. One of our highest recommendations!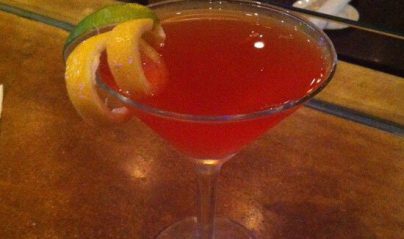 Mandaloun
Mandaloun is another Mediterranean restaurant that we have really become addicted to! They have a very nice large spacious dining area that's also very comfortable, and it's nicely decorated too. We've dined here many times with large groups of friends and the waitstaff has handled it with grace every single time. The wine list is great here, and the flatbread is just fantastic. Very authentic, and totally delightful! Very highly recommended! You'll be able to locate Mandaloun on Broadway Street between Jefferson Avenue and Main Street!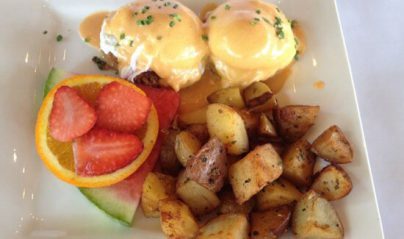 Mistral Restaurant & Bar
Mistral Restaurant & Bar is a great place to go for lunch or dinner, and you can grab some really great International flavors here too, including French and Italian! This is one of the more popular choices for business lunches and special private events like wedding receptions, especially because it is located on the water. The outdoor seating is divine and we have taken advantage of it every time. The sea bass is exquisite, and the seafood chowder is another of the highlights. Great wine selection too! You will be able to find Mistral Restaurant & Bar on Bridge Parkway between Marine Parkway and Bowsprit Drive.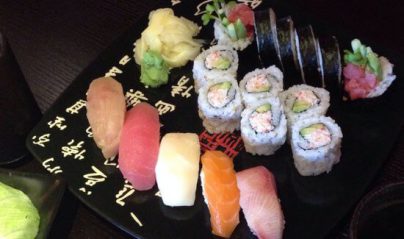 Red Lantern
If you're seeking delicious Pan Asian food in the Redwood City area, look no further. Red Lantern has you covered. It's very romantic here, with a lounge-like atmosphere, which makes it perfect for those romantic dates. The lettuce wraps are great, and we love the spiced lamb and mango chutney. The chicken and tofu soup is really good too, and we love the adobo eggplant with garlic and lemongrass. But you know what? Our absolute favorite thing on the menu is the tapioca with coconut sorbet. WOW. Enough said. This place is just out of this world. You can find Red Lantern on Winslow Street between Broadway Street and Hamilton Street.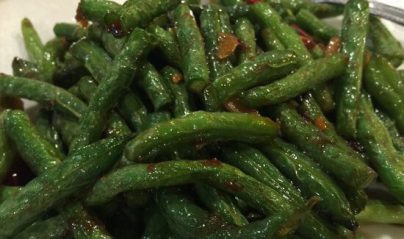 Crouching Tiger Restaurant
Crouching Tiger Restaurant is your best source for Chinese food in the area, blending wonderful Hunan, Sichuan, and Mandarin flavors to bring you the best of Asia. We love the General Tso's Shrimp, and the Xingjiang Lamb which is stir fried perfectly with spicy peppers, chili powder, and cumin. Yum! The beef satay is also a nice surprise, and even the more pedestrian dishes like the orange chicken are just so good! You can't go wrong with anything on this menu. The location of Crouching Tiger Restaurant is on Broadway Street between Perry Street and California 82.