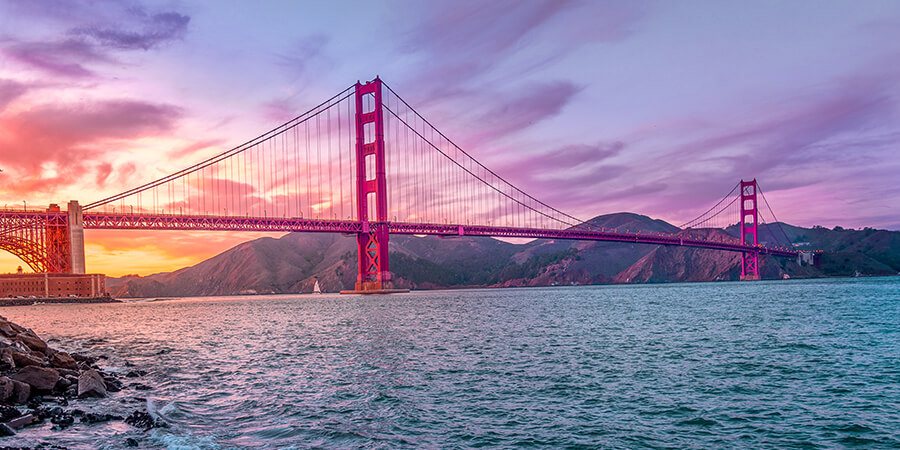 PORTOLA VALLEY, CALIFORNIA
is an affluent town in San Mateo County, with a population of a little more than 4,300. There are many attractions that may bring you into the area, including Windy Hill Regional Open Space, Panthers Camp, Frog Pond Park, and Rossotti Field. No matter what your reasons are for coming to the 94028 zip code, you're going to have a great time! It will come as no surprise that a city like Portola Valley has several places to dine and drink, from comfortable to upscale and refined. You can find our top choices below, and we hope you'll love them as much as we do!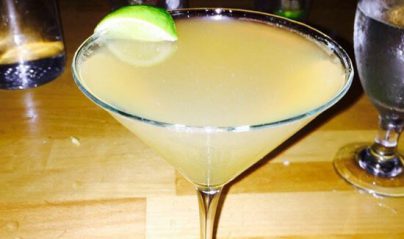 Parkside Grille
Parkside Grille is a beautiful dining establishment in Portola Valley. It's one of our top picks partially because of the beautifully decorated main seating area, and partially because the service is always so good! Of course the food is really the star of the show here, including lots of American and Californian favorites. We particularly love attending private events here, such as wedding receptions. It's always a lovely time, and the staff really knows how to handle those bigger events with ease. What's the best thing on the menu? The steaks, hands down. You can find Parkside Grille on Portola Road between Farm Road and El Mirador Farm.
Red Lotus - CLOSED
Red Lotus is a wonderful Asian restaurant that has really captured our eye lately. It's minimalistic decor is a pleasantly refreshing concept in a world of overdone decoration, and the food is also built around simple flavorful concepts that really please the taste buds. It's a relatively small restaurant, but it's very comfortable and never feels cramped. Very intimate and beautiful. The Honey Sesame Pork Lunch Special is our favorite thing here, and would you believe it's only $8.00? The Salt and Pepper Calamari is also a great choice at just nine dollars. And the Chinese chicken salad is also amazing. You'll be able to locate Red Lotus on Alpine Road between La Cuesta Drive and La Mesa Drive.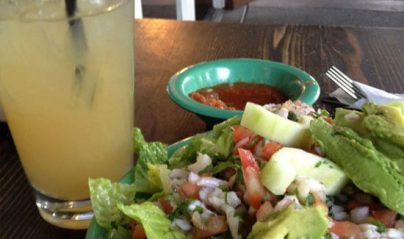 Amigos Grill
Amigos Grill is one of those classic Mexican restaurants that everybody just loves, and this one comes highly recommended by everyone we know. The Carnitas Nortenas Jalisco Style, which features braised carnitas, beans and rice, fresh guacamole, crema mexicana, salsa, and corn tortillas, is one of the true masterpieces of their menu. It's a huge amount of food for just over ten dollars. We also love the fajita quesadillas! This is truly one of the friendliest staffs that we've encountered at any restaurant, which makes us feel confident in suggesting them to our clients. The location of Amigos Grill is on Alpine Road between La Cuesta Drive and La Mesa Drive.
Mike's Café
Mike's Café is a very nice and casual neighborhood eatery where you'll enjoy fresh food no matter what meal you go for. The ambiance is very nice, and since it's never overwhelmingly loud here, it's a great place to go for those intimate conversations that are not always easy to have elsewhere! They can easily accommodate a party of two or a larger party, both with equal ease. And we really enjoy the bar area too. The crab salad panini is fantastic and we also loved the BLT! It's always a great lunch experience, but that's not to take away from their incredible breakfasts and dinners. Mike's Café is easy to find on Alpine Road between La Cuesta Drive and La Mesa Drive.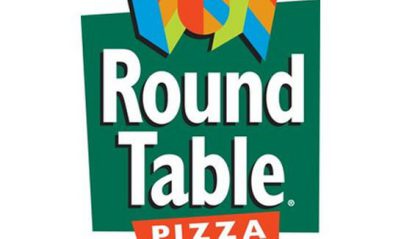 Round Table Pizza - CLOSED
If we ever find ourselves in the vicinity of a Round Table Pizza we make sure to stop in! We've been relying on these pizzerias for so many years for their reliable service, their old fashioned pizza pies, and their family friendly dining environment. This location makes the incredible pizza you expect from Round Table and we love the convenient locale. We like that this location showcases photos from local schools, and they also have a really great salad bar. Check out the game here as well on one of the big TVs! This Round Table Pizza is over on Alpine Road between Gordon Avenue and Avy Avenue.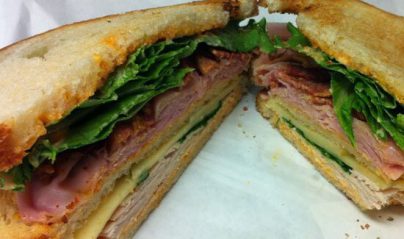 Robert's Market
Robert's Market is a really great place to stop in and pick up a healthy lunch. There are lots of sandwich type items as well as pre-cooked items that will fill you up and make you feel like you're having something better than the average workday lunch! Beyond those pastas and paninis, you can also grab a delicious coffee, hot chocolate, or hot mocha while you're there. And the service is always so friendly. Just a great staff. It's easy to run in and grab what everybody on the party bus wants and just bring it out to eat on the road! Very cool. You'll be able to locate Robert's Market on Alpine Road near the intersection with Portola Road.
Portola Café Deli
Portola Café Deli is one of our favorite spots for pizza in the Portola Valley area, but that's not all that's good here! They've also got wonderful sandwiches, hamburgers, French fries, and much more. It's nice to stop in for a quick lunch and an ice cold drink whether it's for a mid-week break or to get the weekend party started! We've probably had everything on the menu, and while we love it all, we can't get enough of their pesto pizza! Don't forget to have dessert, as they offer fresh baked pastries and cookies! Check out Portola Deli Café on Portola Road near Alpine Road.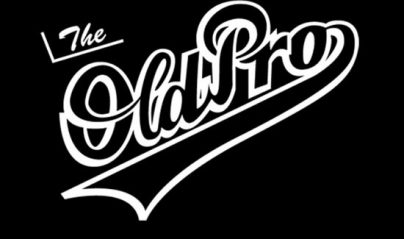 The Old Pro
The Old Pro is one of our favorite bars in the area, located in nearby Palo Alto. There's a great amount of space here so you can really stretch out and relax, and they give you large portions of your favorite comfort food so you can really make it a relaxing night out times two! There is a cover charge here, ten bucks, but it includes a drink on the house, so we say that's not so bad. Lots of interesting stuff going on here including a mechanical bull! When it's time to eat, try the parma tots, any of their fresh salads, and any of their nacho or pizza varieties. The next time you're over in Palo Alto, stop in for a drink at The OP over on Ramona Street between Hamilton and University.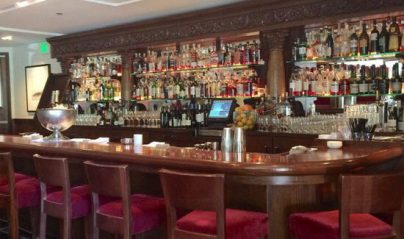 The Village Pub
The Village Pub is another the area's top bars, and this one located in nearby Woodside. They've got some of the best service here, as well as a really impressive menu and wine list, and it's all just so good. We really love the duck confit, and the frissee salad is just incredible. Great fish dishes here too, and we are particular fans of the rack of pork with cherries. Yum!!! We would very highly recommend a reservation because this place fills up quick! The location of The Village Pub is on Woodside Road near the intersection with Whiskey Hill Road.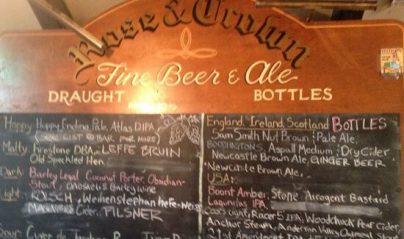 Rose & Crown English Food & Ale House
Rose & Crown English Food & Ale House is another wonderful bar and restaurant that we simply cannot resist. This one is found in nearby Palo Alto, just a short drive from Portola Valley, but it's worth even a much longer trip! It's mostly a college crowd here, but don't let that put you off if you're a member of the sophisticated older set. Everybody is welcome here. And there's plenty to do here, including darts. The outdoor seating area is a nice touch too, especially if you're bringing someone special for a date. Let us take you to Rose & Crown English Food & Ale House on Emerson Street!