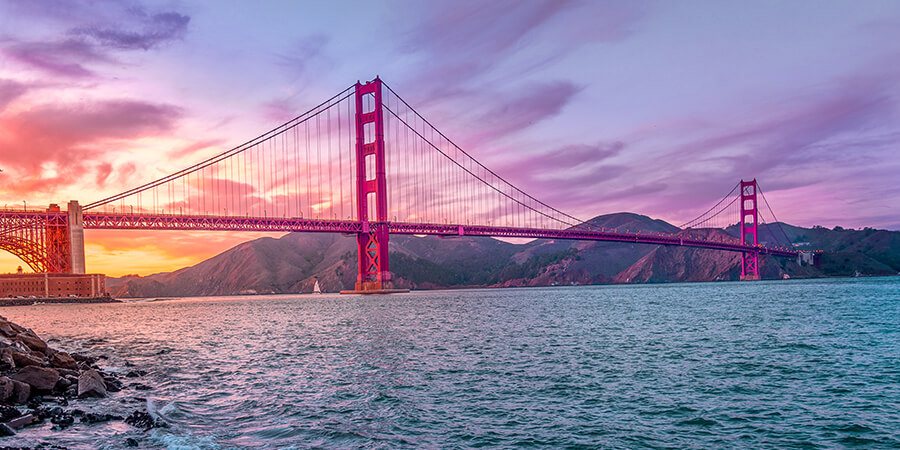 PLEASANTON, CALIFORNIA
was formerly spelled Pleasonton, and also formerly known as Alisal. It's recently been noted as the wealthiest mid-sized city in the USA by the Census Bureau, and it's also well known as the headquarters of Polycom and Safeway. Being located in Alameda County, and also the home of the Alameda County Fairgrounds, this is of course also the site of the yearly County Fair. Do you need more reasons to visit? Well, Forbes has recognized Pleasanton as one of American's Top Hometown Spots, and CNN Money Magazine has recognized it as one of their Best Places to Live! Enough said! When you're coming into the zip codes of 94566, 94568, and 94688, these are the places that you will want to stop to dine and drink!
Koi Garden
Koi Garden is one of our absolute favorite restaurants in the area, and not for the ambiance! What we mean by that is that there's not much to look at here. Unpretentious would be the word for it. But the dim sum is out of this world, and the Chinese tea is just excellent. If you love small plates they've got some great choices here. The restaurant is always packed with happy customers, and that's the first indication that this place is so great. But don't take our word for it. Go and find out how great it is for yourself! You can find Koi Garden at 4288 Dublin Boulevard. One of our highest recommendations!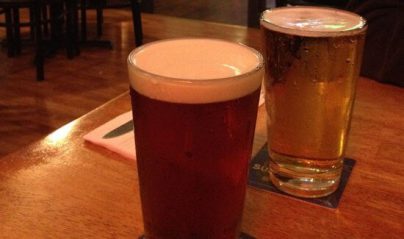 Pleasanton Main St Brewery
Pleasanton Main Street Brewery gets one of our highest recommendations because they always have such great service, and we really enjoy the live music on the weekends too. During the week you can rely on great music too, just not live, and any day of the week you know you can always come in for those great craft brews and microbrews. It's not just drinks and tunes here though, there's also really great food, including hamburgers, vegetarian options, and plenty of items for the kids. You'll be able to locate Pleasanton Main Street Brewery on Main Street (of course!) near the intersection with Del Valle Parkway! Very highly recommended.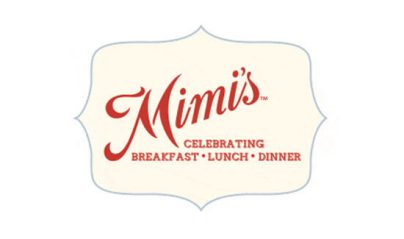 Mimi's Cafe
Mimi's Cafe is so family friendly and fun. We love the atmosphere here. Stopping in for breakfast is always a joy, especially if we opt for the delicious eggs benedict, and perhaps some of those freshly baked muffins that everybody raves about! For lunch they've got their wonderful fruit and nut salad, and for dinner we like to get the steak! So good. If you bring the kids they've got plenty of healthy options for them here. With the kids menu items you an choose either french fries, fruit, or smashed potatoes. We're always happy to see healthier options for the kids, and Mimi's Cafe definitely gets it right. The location of Mimi's Cafe is at 4775 Hacienda Drive in nearby Dublin.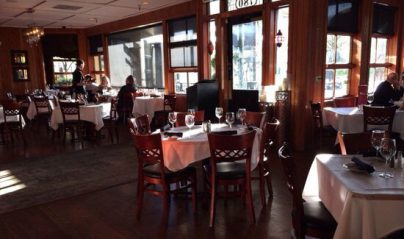 Oasis Grille
Oasis Grille is just wonderful if you're in the mood for Mediterranean food. Their halal meats are just fantastic, and all of the appetizers and entrees are pleasing to the palate. If you've never tried pumpkin borani, it's about time that you come in here and have some! Let's not forget to mention the incredible filet mignon kabobs. Where else will you find that? Nowhere, that's where! You can see why we are addicted to this place. The Mediterranean pasta is excellent too. The service can be a little bit lacking at times, but it's worth it for the food. The location of Oasis Grille is on Main Street between Saint John Street and Ray Street.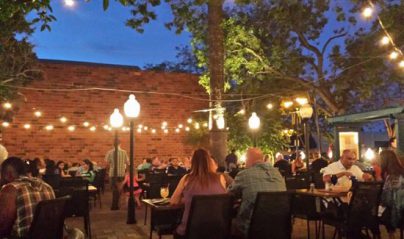 Blue Agave Club
Blue Agave Club is the essential Mexican restaurant in Pleasanton, with some of the most amazing margaritas that you will ever taste. They are just so juicy and fresh! It's very upscale here, and it's true that the prices are bit higher than what you may be used to, but since many have described the food as "the best Mexican food we've ever tasted," is there any question that it's worth a higher price? We'd pay even more than they charge for food this good! Take advantage of the outdoor seating when the weather is good too! Very romantic and elegant. You will be able to find Blue Agave Club on Main Street between Saint Mary Street and Division Street. One of our highest recommendations.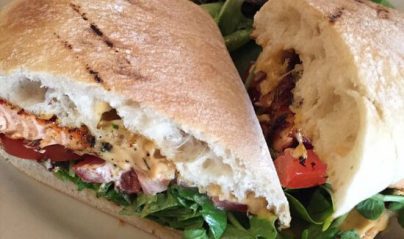 Stacey's Cafe
The only drawback at Stacey's Cafe is that it tends to get really crowded! But of course that comes with the territory of being such a great place to eat. The food is just amazing, and we love their bread. The service is excellent and the waitstaff is very accommodating if you have any special requests. The patio dining is really pleasant too. We'd most highly recommend the risotto with asparagus and chicken, and the salmon is great too! The grilled potato cakes are out of this world as well. Great spinach salad too! You can't make a mistake ordering anything on this menu -- it's all really that good! You can find Stacey's Cafe on Main Street between Abbie Street and West Angela Street.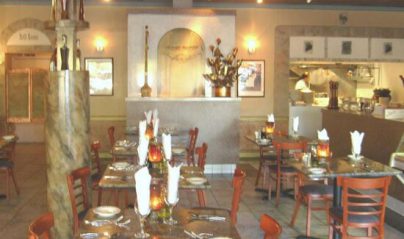 La Vite Restaurant - CLOSED
La Vite Restaurant is another Italian favorite of ours in the Pleasanton area, and the reasons for that are many! The food is really what we'd call top notch, presented very elegantly and tasting just incredible. Despite the high quality of the food, the prices are very affordable here! Lunch will be around ten bucks, and that's not bad at all! The wine list is very impressive too, and you can't beat this comfortable and romantic atmosphere in the evenings for those special dates and celebrations. The location of La Vita Restaurant is on Hopyard Road near the intersection with Valley Avenue. One of our highest recommendations.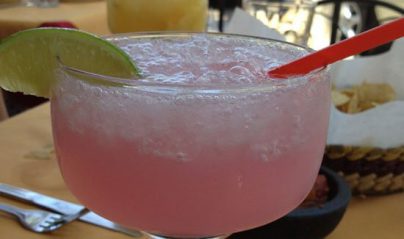 Alberto's Cantina
Alberto's Cantina is a very nice Mexican place that doubles as a bar, and we have heard that they are consistently good with both their food and drinks. Though we've only been here once, it was a really pleasant dining experience and worth recommending! We appreciate the mix of music here that is anything but traditional Mexican (think radio, R&B, rap... at least when we visited. If that's not your style, now you know!). We also enjoyed their mango margaritas! We had the tostada supreme and it was really fantastic. Great chips and salsa too! You will be able to find Alberto's Cantina on Main Street between Rose Avenue and West Angela Street.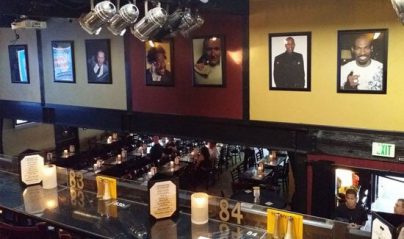 Tommy T's Comedy House
Tommy T's Comedy House is a nice place to chill and enjoy some laughs while also partaking in some good food and drinks. They're got some of the funniest comedians on stage putting on a great show, and we really recommend spending a bit more for seats close to the stage. You can see and hear well from wherever you are, so that's not a problem, but being up close to the comedy is just a great bonus. The drinks are all good and strong here, and we love the Hawaiian Chicken, the Caesar Salad, and their nachos and burgers are also pretty good. The location of Tommy T's Comedy House is on Hopyard Road between Owens Drive and Gibraltar Drive. Always a fun time!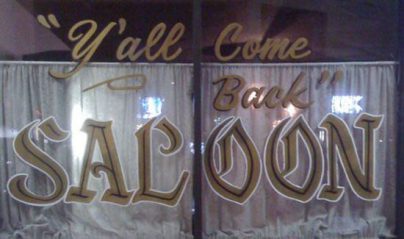 Y'All Come Back Soon
Y'All Come Back Soon! The name of this bar always cracks us up, and it seemed all too appropriate to include it as the last recommendation on our list here. It's just a cozy little dive bar with spittoon lampshades to go with the theme, and we love coming in to play shuffleboard and enjoy some of those cheap strong drinks! That's all there really is to this place, and that's all there needs to be. We love it here. You will be able to find Y'All Come Back Saloon on Hopyard Road near the intersection with Owens Drive. Great place to kick back!