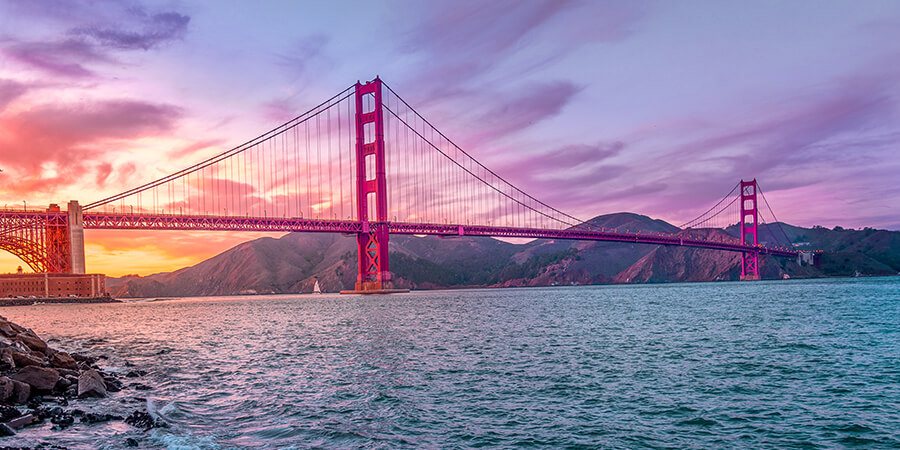 PITTSBURG, CALIFORNIA
is one of the larger cities in our San Francisco service area, with a population of close to 57,000. This city is located within Contra Costa County, and it was actually formerly known as New York of the Pacific and Black Diamond. Los Medanos College is one of the schools that the area is known for, and it's also one of Pittsburg's top employers. The downtown area is currently being revamped and redeveloped, along with major reconstruction on the waterfront areas and an extension of the Bay Area Rapid Transit District transit system. As a visitor, you may want to take advantage of the Pittsburg Delta View Golf Course. While you're here, you've got to eat, and maybe even stop for a drink or two, so there are our favorite choices for bars and restaurants in the 94565 zip code.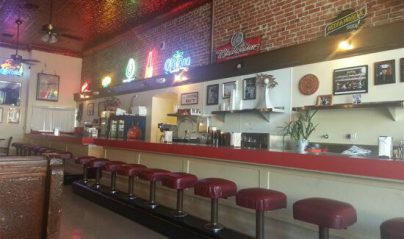 New Mecca Restaurant
New Mecca Restaurant is one of the better places to dine in the Pittsburg area, with some of the most wonderful service that you will encounter in the entire Bay Area. This is Mexican food at its best. It's true that it's just a small restaurant, and it's very retro inside, but there's a reason that they are always packed with happy customers. It's just that good. And the prices are low too! It's not the most authentic Mexican food around, more Americanized, but it's Americanized in the good way. Just trust us. You'll love it. You can find New Mecca on Railroad Avenue near the intersection with East 3rd Street.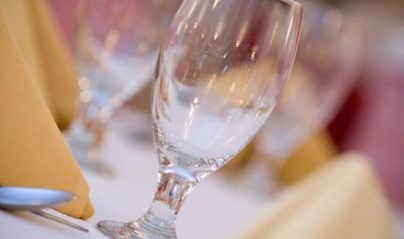 Mehran Restaurant
Mehran Restaurant focuses on delicious Indian and Pakistani food, and we really have fallen in love with all of their delicious dishes. The chicken kabobs are one of our favorite items here, and we also love their paneer and pakoras. The lunch buffet is just wonderful, perhaps a bit more expensive than most other lunch buffets, but then again look at the fabulous food that you get here! Much better than those other buffets for certain. The staff is just wonderful here, very nice and so accommodating. The location of Mehran Restaurant is on Railroad Avenue near the intersection with El Camino Drive.
IHOP Restaurant
You may not expect to find IHOP, International House of Pancakes, on this list, but we love this particular location! They have some of the very best breakfasts around including delectable pancakes and waffles, and they also have lots of lunch and dinner favorites that you may not even be aware of, including delicious hamburgers, steaks, soups, salads, and wraps. You may not realize that IHOP began right here in our own Los Angeles back in the late fifties, and that's why we love it so much. It's a true Californian tradition. The location of IHOP Restaurant is on Loveridge Road near the intersection with East Leland Road.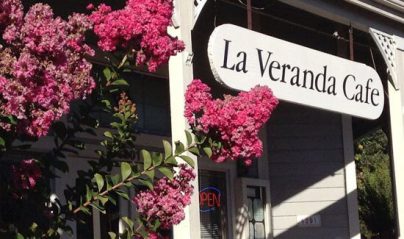 La Veranda Ristorante Italiano
La Veranda Ristorante Italiano is one of those restaurants that is both romantic for those special evenings with the one you love, and perfect for get togethers with family and friends too. It's certainly very classy and elegant, and we love the bar area here too. This is one of the restaurants that is helping to bring about the revitalization of our city, and between the amazing ambiance and the sensational food, you can see why this would bring more people into the area! It's just so good. The pastas are our favorite things here, but you can't go wrong with any of the poultry or steak enrtrees either. The location of La Veranda Ristorante Italiano is on Railroad Avenue near East 4th Street.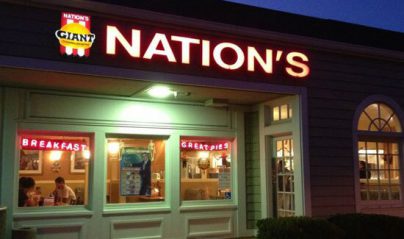 Nation's Giant Hamburgers
Nation's Giant Hamburgers is such a classic in the Pittsburg area. We always come in for a hearty chili cheese dog, and why not double the fun and grab some chili cheese fries right along with it? Gotta love it. Of course they're famous for their hamburgers and also for their pies, and those are just as great. It's wonderful to come here for breakfast too! The service is always top notch and everything is so wonderfully old fashioned here. You will be able to find Nation's Giant Hamburgers on Railroad Avenue between El Dorado Drive and Yosemite Drive.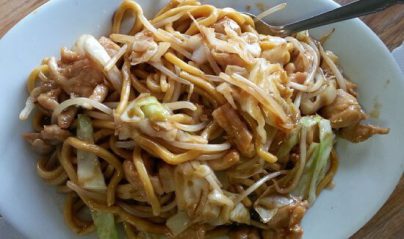 Jade House Restaurant
If you're a lover of Chinese food like we are, you will definitely want to try out Jade House Restaurant when you're in the Pittsburg area! It is such a pleasant surprise to find Chinese food this good without having to travel into San Francisco. The fried rice here is some of the best that we've ever tasted, and we really love their egg roll and dumplings too, and the combo plates are a great deal and very filling too. It's never too busy in here because they do mostly carryout business, but it's fun to dine in now and again! The location of Jade House Restaurant is 2931 Harbor Street. Very highly recommended.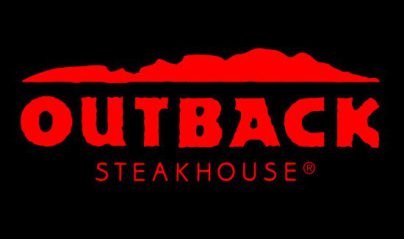 Outback Steakhouse
Outback Steakhouse is one of the very few chain restaurants that gets our recommendations time after time. They're just so good at what they do. We love the ambiance and the service here, and they have some of the very best steaks (try the prime rib!), delicious salads, wonderful poultry dishes (we love the Cyclone Chicken!) and of course that great shrimp on the barbie! We love the bar area too, which is great for enjoying a drink either while you wait for a table or after dinner! Note that the wait can be long, up to an hour, if you don't make reservations. This is one chain restaurant that we just can't resist! You will be able to find Outback Steakhouse on Century Boulevard near the intersection with Delta Gateway Boulevard. Very highly recommended.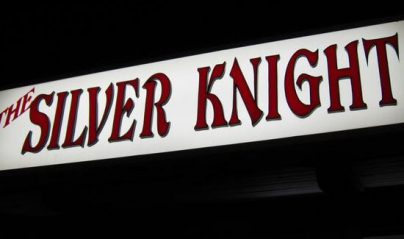 Silver Knight Cocktail Lounge
Silver Knight Cocktail Lounge is one of our favorite places to relax and enjoy a drink. They really make some of the very best cocktails around, and the prices really aren't too bad either. They've got nice large screen televisions here so you can catch the game or whatever else good that's on, and we really love the clean and comfortable atmosphere here. There are some bad reviews out there but don't let them fool you -- the management has recently changed and they've revamped the whole bar. Check it out for yourself and find out what you've been missing. You can find Silver Knight Cocktail Lounge on Railroad Avenue near the intersection with West Boulevard.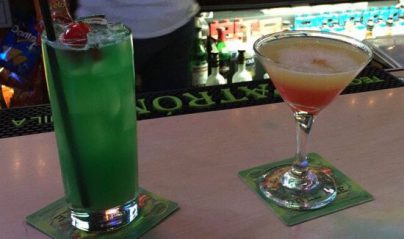 Pineda's Bar
Pineda's Bar is another one of our favorite places to relax. This used to be just an "OK" bar to hang out in, not bad but nothing too memorable. Since the ownership has changed, things have really gone on the upswing. They've got flat screen televisions so you can catch the game, darts and pool, and lots of little improvements that have really added up to make it one of our top choices for sports bars in the area. Great service too, and very friendly regulars. Always great conversations to be had here! The location of Pineda's Bar is on Cumberland Street between East 7th Street and East 6th Street.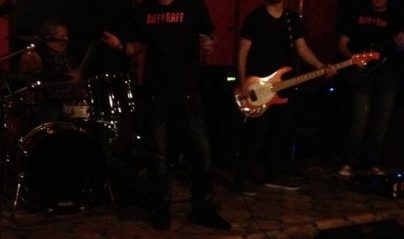 Kelly's
Kelly's is one of the higher priced establishments in the area, and one that we feel is really worth it. It's kind of a combination restaurant and cocktail bar, and we just love it. The food is ridiculously good, and the quiet atmosphere means that you can enjoy some intimate conversation instead of trying to chat over the din that you find at most restaurants! What's our top choice here? Definitely the prawns. You'll certainly want to visit Kelly's when you are in the area. You can find it on O Street between West 4th and West 5th Streets. Very highly recommended.