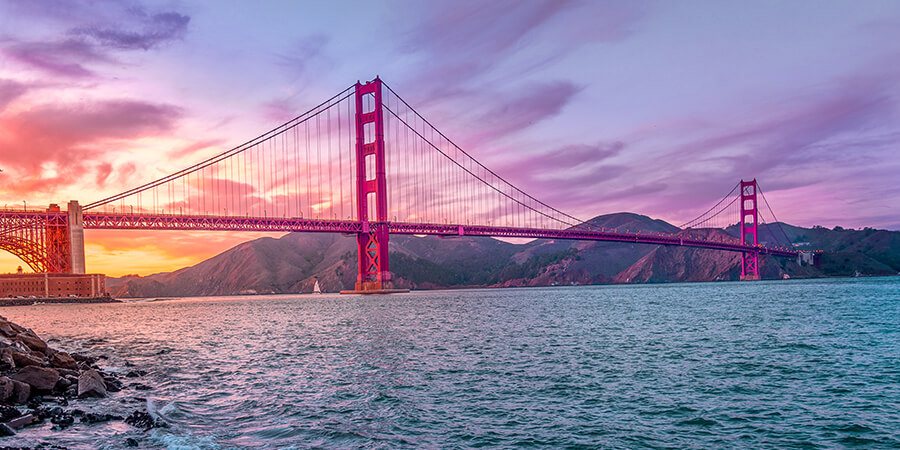 PINOLE, CALIFORNIA
is a part of Contra Costa County, and the population at last count was just under 20,000. Pinole's location is so conveniently located in relation to San Francisco, taking us just about a half hour to get there in normal traffic conditions. If you're a Green Day fan you probably already know that Billie Joe Armstrong and Mike Dirnt went to Pinole Valley High School, and if you're an Atlanta Falcons fan you may also know that wide receiver Ken Burrow went to elementary school and junior high here. Whatever brings you to the 94564 area, you have got to know the best places to eat and drink here. And here are our picks.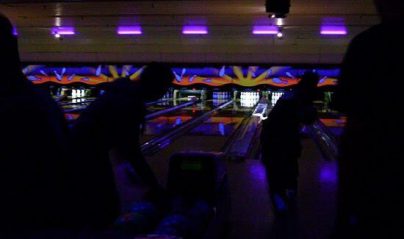 AMF Pinole Valley Lanes
AMF Pinole Valley Lanes gets the top mention here, because bowling, playing pool, and playing video games here has always been the best bet in town. We just love it. They've got lots of bowling clubs going on here that have different themes, and that's always fun, and of course no matter whether you're bowling or shooting pool, you're going to work up a good hunger and thirst, and you can fill up and have some great drinks here too. Great for dates or for a fun night with the fam. You can find AMF Pinole Valley Lanes on Pinole Valley Road near Eastshore Freeway. Our highest recommendation!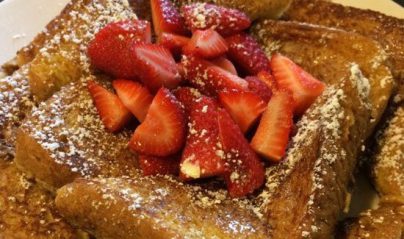 The Original Red Onion
The Original Red Onion is a classic in Pinole, and we have been going here for many years. It's one of those family friendly burger joints that everybody loves, and it's hard to imagine the city without it! It's all about the burgers and shakes here, and they also have some interesting options like a pepperoni pizza sandwich and of course those essential garlic fries! Can't go here and not get those! Of course their onion rings are also wonderful and many people come here just for those. You'll be able to locate The Original Red Onion on Pinole Valley Road near the intersection with Ramona Street.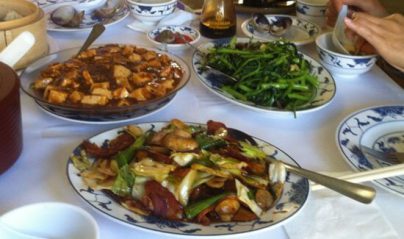 Hunan Villa
Hunan Villa has always been a great option for Chinese food in Pinole, and we particularly enjoy the friendly and accommodating staff that really make our visits pleasant. The ambiance here is very nice, with really cool and comfortable decor. Our favorite dish is the Honey Walnut Prawns, and the Schezuan Chicken is another that we really enjoy. Everybody that we know loves this restaurant, and we recommend it for all special occasions and romantic dates too! The location of Hunan Villa is on San Pablo Avenue near the intersection with Del Monte Drive.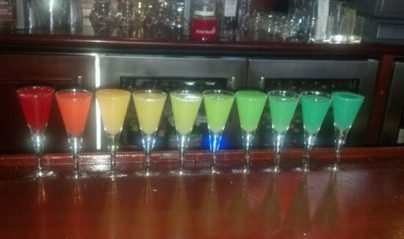 Pear Street Bistro
Pear Street Bistro is a really classy spot to go for a nice meal. Their lunches and dinners are the best in town if you ask us, and we absolutely love their warm fresh bread. The tortilla soup is a nice starter too, and you can't go wrong with any of the entrees that they offer here. Some people complain that they are overpriced, but the quality is really a cut above the other restaurants in town, and we don't mind paying a premium price for premium food! It's really excellent. The food, the service, and the ambiance are all top notch. The location of Pear Street Bistro is of course on Pear Street between Tennent Avenue and Fernandez Avenue.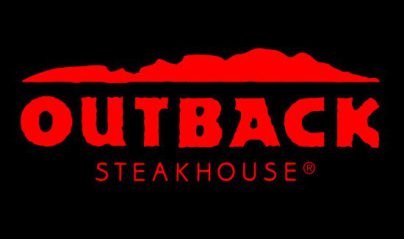 Outback Steakhouse
Outback Steakhouse is one of the few chain restaurants that we really recommend! We just love their delicious steaks, their pasta dishes, the chicken, the shrimp on the barbie, the prime rib... you name it, we've tried it, and it's all so good! Their wedge salad pairs nicely with just about anything too. It's usually very busy and on the weekends you will face a wait of up to an hour, so reservations are very highly recommended, but the wait is always worth it! You will be able to find Outback Steakhouse at 1361 Fitzgerald Drive.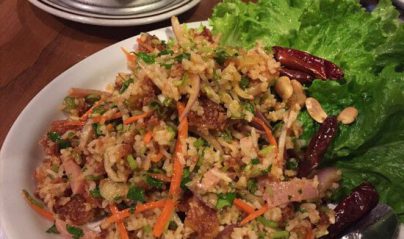 Thai Spice
If you're craving some really mouth watering Thai food, then you have got to check out Thai Spice on Pinole Valley Road. The ambiance is just beautiful, very tastefully decorated and pleasant. We really love the owners and the staff here. They really go out of their way to make sure that you are happy. Their chicken satay and the pad thai are our favorite things here, and we also enjoy the pork with green beans, and the sticky rice and mango for dessert! Don't forget to try their thai iced tea too! Everything is just so good. You can find Thai Spice on Pinole Valley Road near the intersection with Estates Avenue. Very highly recommended.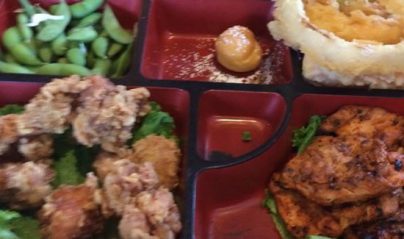 Happy Sashimi
We love the name of this restaurant! Happy Sashimi. It very adequately describes the way we feel when we leave the restaurant, full of sashimi and sushi and completely satisfied! It's always a joyful experience dining here. It's true that the service can be quite slow, so we try to give ourselves extra time to relax (that's always a good idea anyway!). Why rush an elegant Japanese meal? The rolls that we love the most here are the spider roll, the rainbow roll, and the spicy crab roll. But you can't go wrong with anything that they have here. Really fresh sashimi! You'll be able to locate Happy Sashimi at 2714 Pinole Valley Road.
Green Lantern - CLOSED
The Green Lantern is an awesome little dive bar that we just can't get enough of. There's nothing fancy here at all, it's just a piano bar with a foosball table. The main entertainment here would be the drinks and the conversation, and that's the way we like it! If you're looking for some good stiff drinks that won't break the bank, and an atmosphere that doesn't make you feel like you need black tie and tails to enter, then this is your spot. Find Green Lantern on San Pablo Avenue near the intersection with Alvarez Avenue.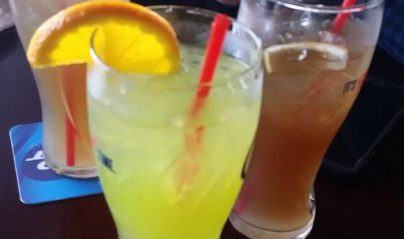 Antlers Tavern
Seeking a rustic bar where you can really relax away the cares of a long work week? Antlers Tavern is our favorite spot to do just that. It's more about the food here than the drinks, with great steaks and potatoes, grilled cheese and ham sandwiches, and ribs. Waitstaff? There are no waiters or waitresses here, just go on up to the bar and get your grub. We love the french fries here too. The music's also good and the dance floor isn't too tiny. Great place to play pool too! You'll be able to locate Antlers Tavern on San Pablo Avenue between Tennent Avenue and Quinan Street.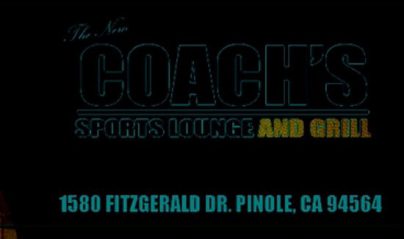 Coach's - CLOSED
Coach's bar is the only place in town where you can enjoy a great meal like fish and prawns, and then transition right into an evening of drinks and great music. You may not expect to find a bar this great located within a shopping center, but don't let that exterior put you off. You should NOT judge this book by its cover. The service is really excellent here and the prices won't break the bank! Always a fun time, and really nice atmosphere too. You can find Coach's on Fitzgerald Drive near the intersection with Appian Way.