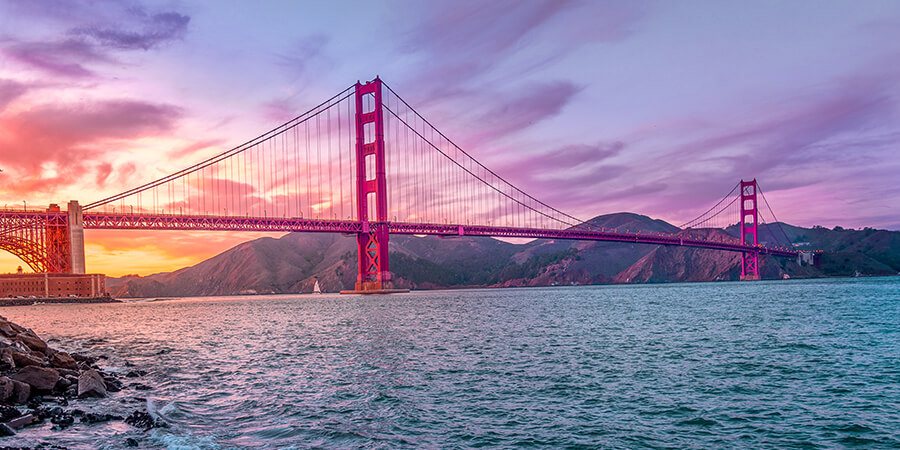 PIEDMONT, CALIFORNIA
can be found within the county of Alameda, and the population at last count was almost 11,000. Though it's a small area, its residents are some of the most affluent in the state, and it was rated by CNN Money Magazine as one of the 25 Top Earning Towns in 2007. Forbes also called it one of the best places to live in the same year. Since it's a residential city, if you visit the area, you'll probably mostly be traveling into Oakland for your shopping and dining. Oakland is known for its bars and clubs, so this article will focus primarily on those, but note that you can do some really great dining at most of these too! If you are going to be visiting the 94602, 94610, 94611, and 94618 zip codes of Piedmont, these are our top picks for bars in nearby Oakland!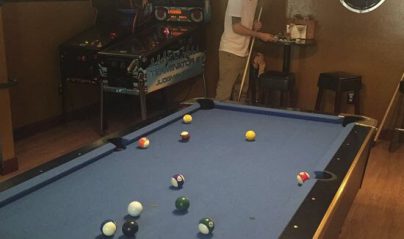 Luka's Taproom and Lounge
Luka's Taproom and Lounge has one of the coolest bar vibes of any place we have visited in the area, and it has been compared by many to that famous TV bar Cheers where "everybody knows your name." It's lots of fun to come here to shoot some pool, and we also really enjoy everything on their menu, especially their shoestring fries! We're really big fans of their Belgian beers too. The ambiance is fun, lively, and loud, and if you love it that way like we do, then you have got to check this one out as soon as possible! You can find Luka's Taproom and Lounge at 2221 Broadway in nearby Oakland.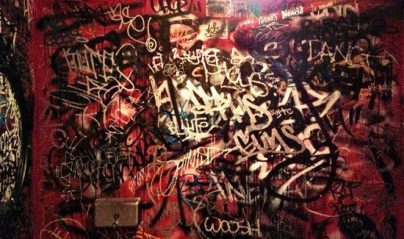 The Ruby Room
The Ruby Room is one of the really famous clubs in the area, known for its awesome live DJs who play a wide variety of music including soul, funk, blues, and punk. The ambiance here is designed to resemble a cave, and they've taken the literal route here, with faux boulders and red lighting to make it really feel like you're in a secluded cave somewhere! We love that. It's very cool and different. Eighties night is the best night to come here, and everybody is always dancing and having a great time every time we visit. You'll be able to locate The Ruby Room on 14th Street near Oak Street. Very highly recommended!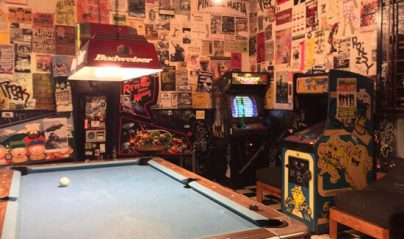 The Stork Club
The Stork Club is a really awesome live music venue in Oakland that we have visited many times over the years, and if you haven't been there yet, you are really missing out. They often have a set of bands playing each night, as many as four bands at a time when we have been there, and that's nice because you get an eclectic mix of sounds. Comedy night is a great time to come in too for some laughs! Beyond that you can chill at the bar or maybe play some pool and video games. Lots of fun to be had here, and always friendly regulars. Never a bad experience! The location of The Stork Club is on Telegraph Avenue between 23rd Street and 24th Street. Don't miss this one!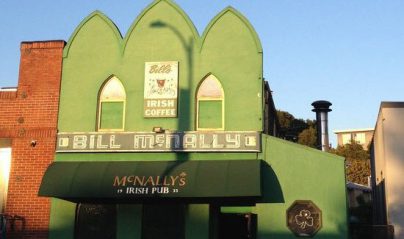 McNally Irish Pub
McNally Irish Pub has always been one of our favorites, particularly because they have such a wide mix of people who come here. All ages, young and old, really appreciate a pub as good as this one. The drinks are nice and cheap and yet they are always good and strong. We'd recommend their signature shot, the Mussolini. And of course you can't go wrong with any of the beers that they offer here. The authentic atmosphere is just one of the many reasons that we love it here. The location of McNally Irish Pub is on College Avenue between Bryant Avenue and Hudson Street in Oakland.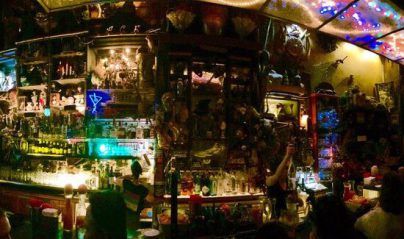 Cafe Van Kleef
Cafe Van Kleef is famous for their wonderful greyhounds, and that just happens to be one of our favorite drinks, so you know we come here as often as we possibly can! This is more than just a bar, it's a club and live music scene, and we really love to watch the punk bands go crazy on stage here. There's no better way to pump yourself up if you've been having a bad week, and if it's already been an awesome week then this will just make it even more awesome. Great service, cool ambiance, and the best drinks ever... what more could you want? The location of Cafe Van Kleef is on Telegraph Avenue near 17th Street!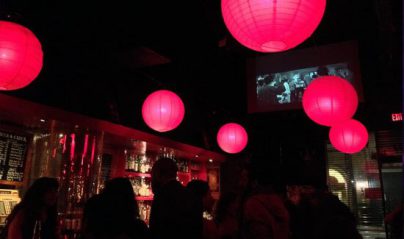 Radio
Don't tell us you've never visited Radio? This place is famous for its classic dive bar atmosphere, and on the weekends it's usually a hotspot for good times and great music. The weekdays can be a bit dead, but that's also a great time to come in if you're in the mood for quiet and a chill vibe. On the weekends though, the DJ and those dance cages make for a very fun time. Absolutely nothing on draft here, just bottles. And we love it that way. You will be able to find Radio on 13th Street between Broadway and Franklin Street.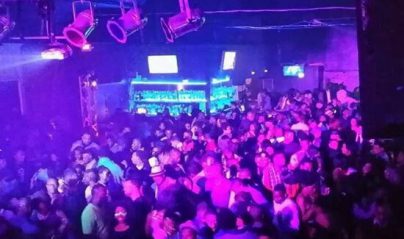 Karibbean City
Karibbean City is one of the most interesting places that you're going to find in Oakland, with DJ Jude Dantes providing the live entertainment for the night, and you aren't going to find any better R&B or neo-soul entertainment like this in Oakland or anywhere else! If you're hungry, this is the place to go too, because they have got the best Haitian food that you will ever lay your tastebuds on. Man, is it ever good. This is one of the liveliest places that you will find in the area, so we recommend it to you very highly. You'll be able to locate Karibbean City on Webster Street between 14th Street and 15th Street.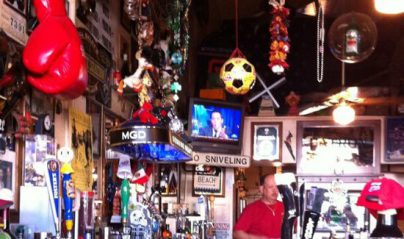 19th Street Station
19th Street Station is of course located on 19th Street, and we find that it's a very convenient location to stop in to before concerts to have a few drinks and chill out with friends. This is one of the more swanky places in the area, so you can expect the drink prices to be a little bit higher, but you get great service and that incomparable atmosphere, so we say if you've got the dollars to spend, it's worth it! This awesome bar is located on 19th Street between Webster Street and Harrison Street. Don't miss this one!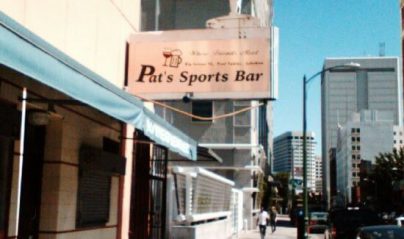 Pat's Bar - CLOSED
Pat's Bar is one of our favorite places to come in and watch the game, with lots of televisions around for the sports fans to be able to catch whatever game they're in the mood for. No need to worry about not getting a good view from your seat. Music lovers will also enjoy the live DJ here, and when there's no DJ providing the tunes, there's a really well stocked jukebox that you can rely on. It's fun to shoot pool here too. The location of Pat's Bar is on Franklin Street between 15th Street and 17th Street.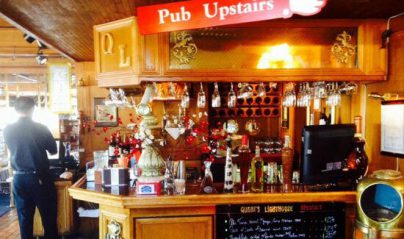 Quinn's Lighthouse Pub
Quinn's Lighthouse Pub is the most relaxing spot on this list, so if you have had a hard week at work and you just want to escape it all, this is the one that you will want to opt for. The food is amazing. Mouth watering seafood and pasta dishes, and a gorgeous atmosphere including a truly beautiful view. You can dine in the restaurant downstairs or sit in the pub upstairs and have a few drinks. Either way you'll be very happy with your experience here. You can find Quinn's Lighthouse Pub on Embarcadero