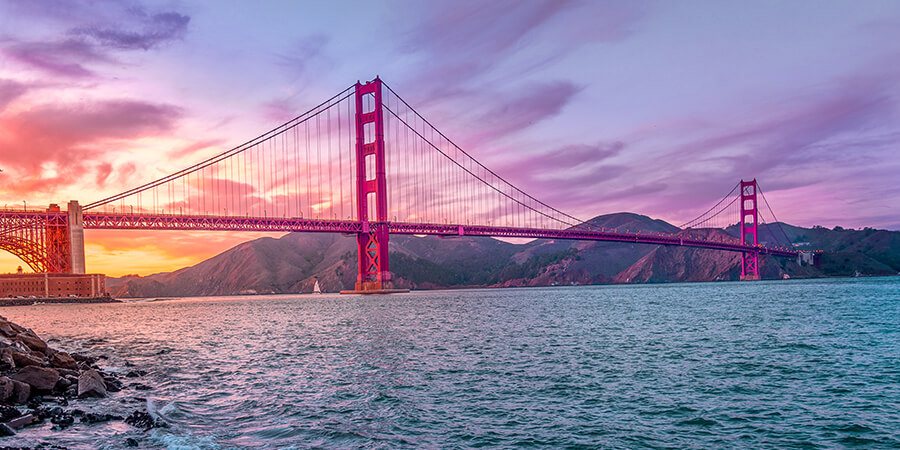 PETALUMA, CALIFORNIA
is located in Sonoma County, and it has a sizable population of over 60,000 people. We service the Petaluma area with Party Bus San Francisco, and we wanted to share with you a few of our favorite bars and restaurants within the city. You may have seen the World's Ugliest Dog Contest on TV? That's held annually right here in Petaluma. Whether a fun summer event like that brings you to town, or whether you're just here to visit friends and family, you've got to know where to eat! These are our favorite places in the 94952 and 94954 zip code.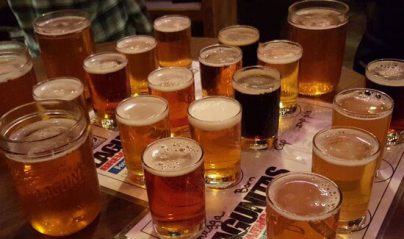 Lagunitas Brewing Co
We have always loved Lagunitas Brewing Co when we're in the mood for a really great beer and some good conversation in a pleasant atmosphere. They've got a wonderful beer garden here so you can just sit back and enjoy the great weather while you sip on your favorite microbrews and craft brews. One thing that you should know though, if you're a beginner to microbreweries, is that they do not list any information on the menu about the beers. So if you are a true beginner, you'll have to ask your server to help you navigate the menu a bit, or perhaps get your start somewhere else and then come here when you're a bit more experienced. We love it though. You can find Lagunitas Brewing Co at 1280 North McDowell Boulevard.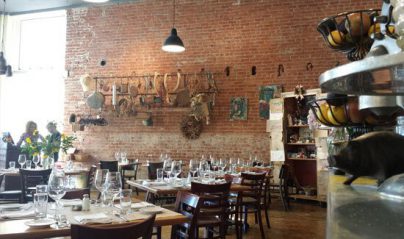 Central Market Restaurant
Central Market Restaurant is a really fun place to go for a great meal. They've got great wine and seafood here, and lots of seasonal fare that will really please your tastebuds. The marinated sardine crostini is one of our favorite thing to order here. The pace is relaxed here, never rushed, so arrive a little bit early and allow yourself some extra time to chill out and enjoy your meal. Food this good was meant to be savored. The service is really excellent and the ambiance is very pleasing too. You'll be able to locate Central Market Restaurant at 42 Petaluma Boulevard North.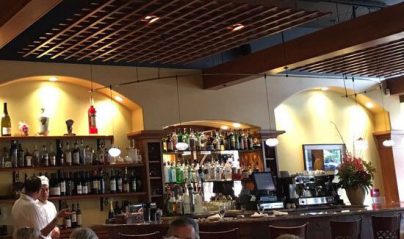 Cucina Paradiso
Cucina Paradiso is one of the absolute best places to go for a fresh and crisp salad in Petaluma. They have the best tasting greens around, and the dressings are just wonderful. This Italian restaurant has much more than just delicious salads though! Their pastas and entrees are just out of this world, and any one of their specials will always be a great choice. For dessert, don't miss the tiramisu. It is the best we have ever tasted! You'll be able to locate Cucina Paradiso on Petaluma Boulevard North near the intersection with Western Avenue.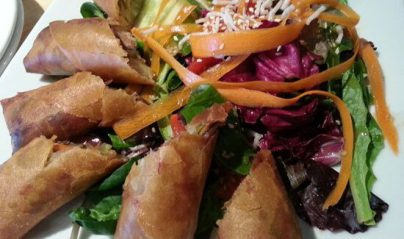 Tolay Restaurant
Tolay Restaurant is one of the finest places to go for a romantic evening on the town, with their gorgeous view, their cozy fireplace, and their country club type of feel. The ambiance is very upscale and beautiful. The service is just out of this world, really personalized and friendly. It's of course located in the Sheraton hotel, which makes it very convenient if you're a business traveler or if you're just enjoying a stay at the Sheraton perhaps for that special anniversary! We would very highly recommend both the restaurant and the hotel to you. The location of Tolay Restaurant and the Sheraton Hotel is at 745 Baywood Drive.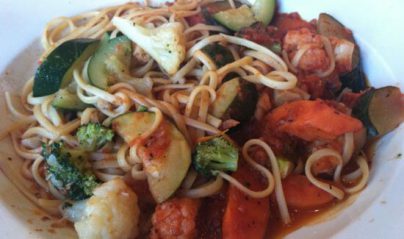 Graffiti
Graffiti is an awesome place to dine, and we love it as much for the fun atmosphere and friendly service as we do for the excellent food. The spring rolls are our favorite thing here, and we make sure to order them every single time. They've got a trio of soups and tapas that is one of our favorite main dishes, and we'd also very highly recommend their garlic and goat cheese plate. So good! It's very pleasant to sit in their waterside outdoor seating area too. We'd definitely recommend that. You'll be able to locate Graffiti on 2nd Street between D Street and C Street.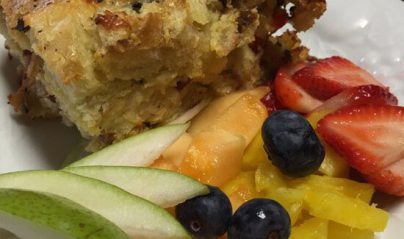 Water Street Bistro
Water Street Bistro is one of our favorite restaurants in the Petaluma area, and they've got such a wide array of flavors for everyone to enjoy. Their quiche is some of the best that we have ever tasted, very fluffy and delicious, and we also enjoy their fresh soups and salads, as well as their flavorful pastries. Everything is fresh and organic, and since this is more of a brunch style place or a coffee shop (they don't serve dinner), you get to enjoy this gourmet French food at low low low prices. Gotta love that. You can find Water Street Bistro on Petaluma Boulevard near the intersection with Western Avenue.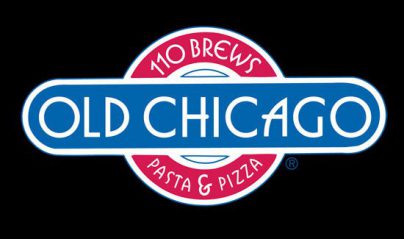 Old Chicago Pizza
As much as we love California, we can definitely appreciate an old fashioned Chicago pizza. And Old Chicago Pizza is the bsest place to get it. We love their deep dish pizzas here, and their large double crust is one of the best things you'll ever taste. It's every family friendly and casual here, which we enjoy, but you do sometimes have to put up with a lengthy wait because they are so popular. The service is excellent though, and it's worth the wait. Great salads too, which pair perfectly with the pizza of course. You can find Old Chicago Pizza at 41 Petaluma Boulevard North!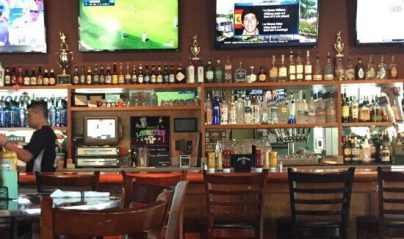 Beyond the Glory Sports Bar & Grill
Beyond the Glory Sports Bar & Grill is one of our favorite spots to go to watch the game, and the great prices and excellent service are just a bonus as far as we're concerned. They've got wonderful salads here, delicious hamburgers, and even a really noteworthy lobster bisque. We appreciate the authentic sports bar atmosphere and the fact that the food is a cut above all the other sports bars in town! Just because we're busy watching the game doesn't mean we don't care what they're serving, right? This place really gets it right. You'll be able to locate Beyond the Glory Sports Bar & Grill on North McDowell Boulevard near the intersection with Redwood Way.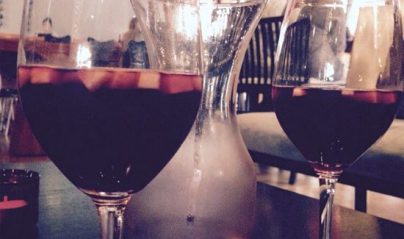 La Dolce Vita Wine Lounge
La Dolce Vita Wine Lounge is just incredible. We have been here dozens of times since we discovered it, enjoying their wine flights, their movies, and their delicious tapas. They've really got you covered when it comes to wine, offering tastes, glasses, flights, carafes, bottles, etc... No matter how much you need to quench that thirst, whether it's a sip or a bottle, they've got it. The wines don't just showcase California or Italy--they cover the entire globe. The selection is really impressive, and we recommend that if you're a wine lover like us, that you check this place out as soon as possible. You'll be able to locate La Dolce Vita Wine Lounge on Petaluma Boulevard South between D Street and C Street.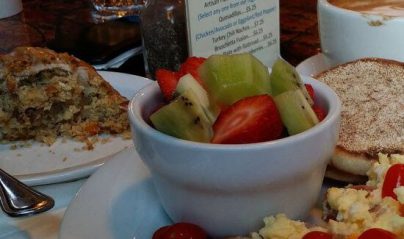 Aqus Cafe
Aqus Cafe is such a wonderful little coffee shop. You really owe it to yourself to take a break from that "other" coffee place and give this one a try. They've got special events here ranging from live music to discussion groups, and there are always great conversations going on here with the regulars and the friendly baristas. The coffee is wonderful, and we love their bagels. We recommend the cafe mocha for the chocolate lovers out there, and definitely get the whipped cream on it. It's fantastic. You'll be able to locate Aqus Cafe on H Street between 2nd Street and 1st Street. Just great!