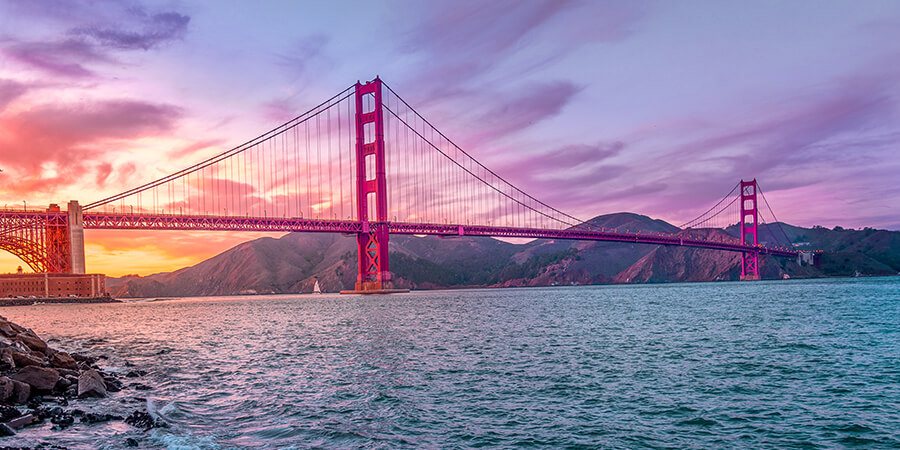 PASATIEMPO, CALIFORNIA
is a very small community located in Santa Cruz County. Although it's small, cover less than 1 square mile, it is a beautiful and relaxing place to visit. We'd very highly recommend spending a night or two at The Inn at Pasatiempo, and while you are staying there you can visit several of the wonderful eateries and lounges in nearby Santa Cruz that are listed on this page. We have visited these establishments at least once, but usually several times, and all of them have been recommended highly by many people that we know too. When you're coming into the zip code of 95062, make sure you have this list of bars and restaurants easily accessible! These are the best of the best.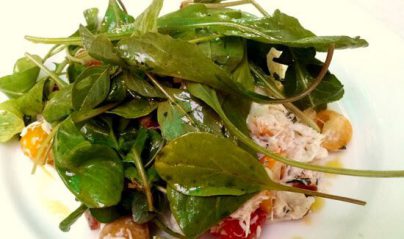 Gabriella Café
Gabriella Café is a really lovely Italian bistro style restaurant that we have visited many times and have always had a really wonderful time here. Their food is all freshly made and so delicious, and the wonderful staff really puts in a lot of effort to make sure that you have a great time. They have a noteworthy wine selection here, with many of the local vineyards highlighted on it. The prices are relatively affordable when you consider the very high quality of the food, and the comfortable yet elegant ambiance is definitely a reason all on its own to visit. It's easy to find Gabriella Café in Santa Cruz, at 910 Cedar Street, a bit south of Locust St.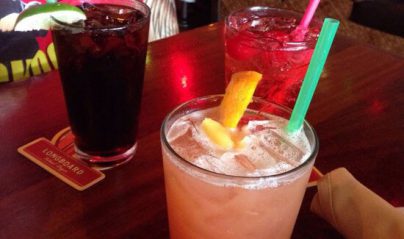 Hula's Island Grill
For Hawaiian, American, and Californian favorites, the place to go is Hula's Island Grill. The flaming volcano drink for two is one of our favorite reasons to come in here, and it really is on fire! They have a huge variety of fun Tiki drinks that you'll want to try. As far as the food goes, the sweet potato fries are amazing, but the Macadamia nut crusted halibut and coconut shrimp rolls are both staple dishes, and the Thai bowl is outstanding. They even have decadent house made desserts. For a tropical drink and incredible sea food, Hula's just can't be beat. Stop by 221 Cathcart St in Santa Cruz to get your night out started!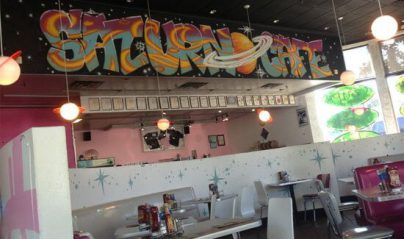 Saturn Café
Saturn Café is a great option in Santa Cruz for the vegetarian and vegan crowds. Everything here could be considered health food, and yet it is really delicious and very tastefully made. Those old ideas about what health food tastes like have gone out the window here! We love it. They've got a butternut soup that's available at certain times of the year that we really enjoy, and their breakfasts and desserts are also really noteworthy. Their vegetarian burgers are one of their specialties and we have to say, they are fantastic, and you're missing out if you don't try one! The Saturn Café is located at 145 Laurel St in Santa Cruz, between Pacific Ave and Front St.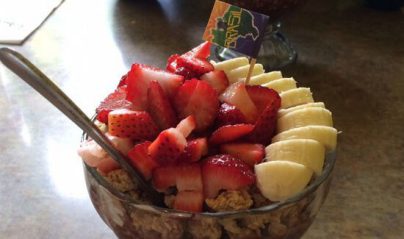 Café Brasil
Café Brasil is another noteworthy restaurants in nearby Santa Cruz, particularly for their delicious acai bowl! We love it so much that it's the only thing we get here, but our friends assure us that everything else on the menu is just as exquisite. They've got a nice selection of food and drinks here, definitely a wide variety for everybody's tastes, and best of all the service is so friendly and fast. Brazilian food has never been better than this. If you're anywhere near Pasatiempo and Santa Cruz, you have got to check this place out! You'll be able to locate Café Brasil at 1410 Mission Street between High Street and Limestone Lane Santa.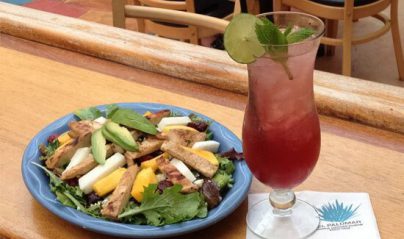 El Palomar Restaurant
In Santa Cruz, the El Palomar Restaurant has been our favorite Mexican restaurant in the Santa Cruz area for as long as we can remember, partially because of the high quality of the food, but also because of the wonderful ambiance and service. We've had nothing but positive experiences here and our friends have said the same. Their chips and salsa are the best in town, and we love both their pollo and carne dishes. Their fish tacos are also exceptionally good! And we love the fact that they use cabbage in their tacos and burritos. Matter of fact, we're pretty sure they started the trend. El Palomar Restaurant is located at 1336 Pacific Ave in Santa Cruz, right between Soquel and Walnut.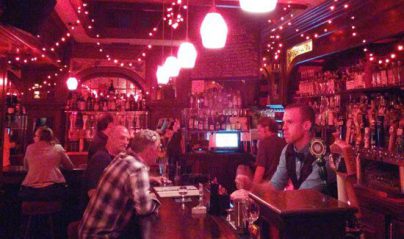 Red Restaurant and Bar
Red Restaurant and Bar is one of the funkiest and most fun places in the Santa Cruz area to just kick back with a great meal and enjoy some drinks. The drinks are a little bit on the expensive side here, but that's typical when you're at a bar that's a little better than the rest, you know? We don't mind it and we feel that you get what you pay for here. The flaming shots are great, and that's really the perfect drink to go with their red decor. They've got a variety of amazing hand crafted cocktails and delicious food like mac and cheese, poutine, and Bruschetta. Many people have called this the best bar in town, and we would definitely agree! You'll be able to locate Red Restaurant and Bar at 200 Locust St in Santa Cruz, between Union and Locust.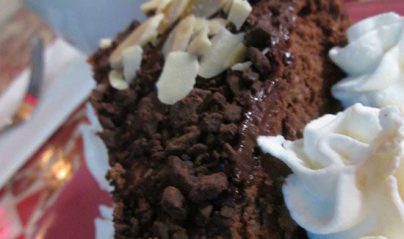 Chocolate
Chocolate is an exquisite French restaurant that we have been to many times for those elegant special occasions, and we've enjoyed it every time. You can come in for a casual lunch and enjoy their crisp salads and homemade chicken soup, or you can come in later in the evening for a more upscale dining experience to celebrate something special. Their hot chocolates come in an amazing array of flavors, including Mexican hot chocolate, white hot chocolate, dark hot chocolate, and more. Enough said! We highly recommend this place to you! You can find Chocolate at 1522 Pacific Ave between Locust and Front in Santa Cruz!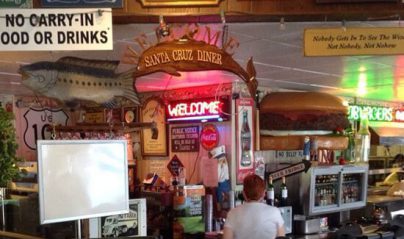 Santa Cruz Diner
The Santa Cruz Diner is one of the more popular choices in Santa Cruz, and for good reason. They've got really large portions here so you'll have plenty to share with a friend or to take home with you. We love their pancakes with strawberries to start the day! For later in the day, they've got great pho, sandwiches, spring rolls, and even a large array of vegan options! Their Monte Cristo sandwich is amazing, and the veggie melt is so flavorful. Some call this a greasy spoon but we just call it a great place to stop after a long day at the beach. The SCD is easy to find at 909 Ocean St in Santa Cruz, between Coloma and Blaine. We love it!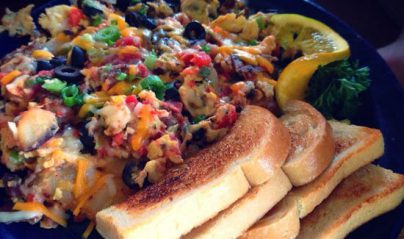 Walnut Avenue Café
Walnut Avenue Café is one of our top breakfast spots in nearby Santa Cruz, but it's really a great place to stop in any time of day for some fresh food and great casual ambiance. It's true that they're always packed, because you can't keep a place this good a secret! People just love it and so so we. Their blueberry pancakes are our favorite thing, but we're also obsessed with their French toast with fried bananas. Beyond breakfast, we can't get enough of the huevos rancharos! If you've got kids they'll probably want to go for the waffles. And the coffee is just superb! The location of this amazing café is 106 Walnut Ave, in Santa Cruz near Pacific Ave.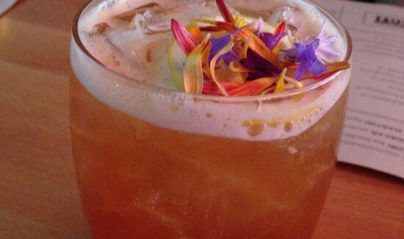 Ristorante Avanti
Ristorante Avanti is one of the nicer Italian restaurants in the area, with a very impressive wine list and really excellent service. It's a relatively small restaurant, but the flavor here is big, and the Italian pottery makes for very eclectic and interesting atmosphere. We love the eggplant parmigiana, and we'd also suggest their Gnocchi and the polenta lasagna! There are some non-Italian options here too in case anybody in your party is in the mood for something a little more American. You will certainly enjoy an all around pleasant dining experience when you choose Ristorante Avanti! You can find it at 1917 Mission St in Santa Cruz between Palm Street and Olive Street.