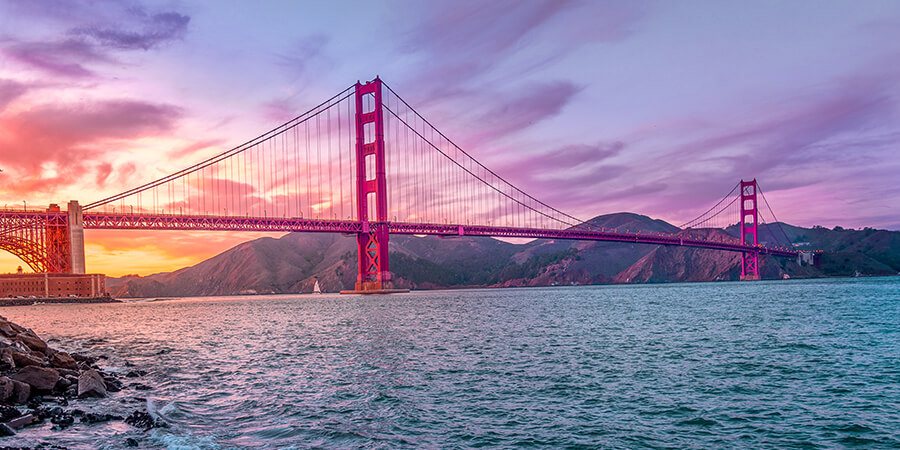 PACIFICA, CALIFORNIA
can be found in San Mateo County, and it is located right between Half Moon Bay and beautiful San Francisco. Its hills, valleys, and beaches make up its beautiful landscape, and it is best known as a popular destination for surfers who love to hit Linda Mar Beach and Pacifica State Beach to catch some waves! There is also a lot of fishing done here, and when you're not surfing or fishing, you may want to check out one of the shows put on by the Pacifica Spindrift Players, or perhaps hit the links at Sharp Park Golf Course. There is so much to do here. Whatever brings you to the 94044 and 94045 zip codes, these are the restaurants and bars that we would recommend most highly to you! Be srue to check them out when you visit the area with Party Bus San Francisco.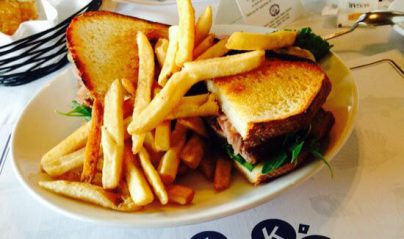 Nick's Seashore
Nick's is one of our favorite restaurants period, so it's definitely one of the most notable in Pacifica! They've got all the most delicious steaks and seafood here, and sandwich lovers are also well taken care of. Their famous crab sandwich is always a great bet, and you can't go wrong with any of those burgers either. This place has been here since the seventies if we heard right, and it just gets better and better as time goes by, at least since we've been going here! Gotta love that great view of the coast too. You can find Nick's on Rockaway Beach Avenue near the intersection with Dondee Way.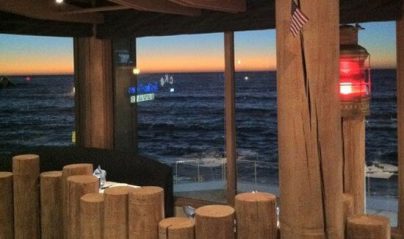 Restorante Portofino - CLOSED
Restorante Portofino is a truly warm and inviting Italian restaurant that is located on Rockaway Beach Avenue in Pacifica. We love the fact that their homemade meals are so large in portion size, so you really get a lot for your money here and will have some to take home with you or to share! All of the entrees are amazing, but we'd most highly recommend the salmon and the penne al forno. Their bread is fresh and served warm, and it's the perfect start to your dinner. The view, of course, is gorgeous, and the waitstaff is truly professional and experienced. That is a refreshing thing to see. You can find Restorante Portofino on Rockaway Beach Avenue near the intersection with Nick Gust Way.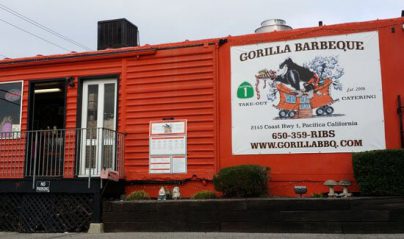 Gorilla Barbeque
Gorilla Barbeque is a nice change of pace from all the fine dining types of restaurants in the Bay Area. This restaurant specializes in delicious barbecue items, and they really do it well. We can't get enough of their pulled pork, and their ribs are a very close second! The macaroni and cheese is one of the greatest that we've ever tried, and you will also want to give their brisket a try. Oh and how about those hot links? Wow are they ever good! This is true smoky southern flavor, and we just love it! The location of Gorilla Barbeque is on Coast Highway between 23rd Avenue and 22nd Avenue. Do NOT miss this one!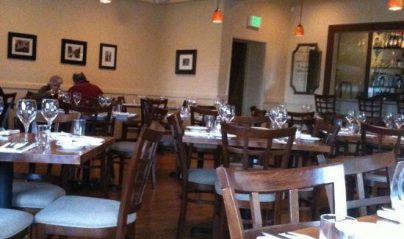 Barolo Restaurant - CLOSED
Barolo Restaurant is such a wonderful place to go both for an amazing meal and for cooking classes! They hold them every month and though we have not taken the classes ourselves, we have heard very good things about them. The atmosphere is very interesting here, because the building actually used to be a house! That makes it one of the more interesting places to dine in the area, for certain. The Italian food is just wonderful. We attended a small wedding reception here recently and that was really an event to remember. The staff handled it with so much grace. You will definitely enjoy this place both for a lovely dinner and for your private events! The location of Barolo Restaurant is on San Pedro Avenue between Grand Avenue and Halling Way.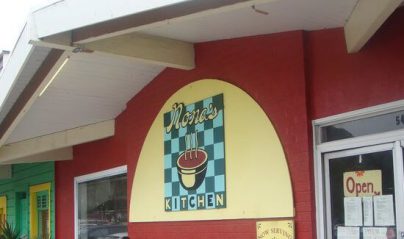 Nona's Kitchen - CLOSED
Nona's Kitchen is a lovely little American restaurant where you can get all your classic traditional favorites as well as a few surprising flavors that really round out the menu. The portions are enormous here, and it's all what we'd call comfort food! We enjoy sampling their specials, and all the usual suspects on the menu are also a great choice any day of the week. Their wine list is noteworthy too. Definitely make a point of coming in for breakfast, because they are really great for that, and we would most highly recommend the pulled pork hash! It's so incredibly good. You can find Nona's Kitchen at 5450 Coast Highway. Very unusual and highly recommended!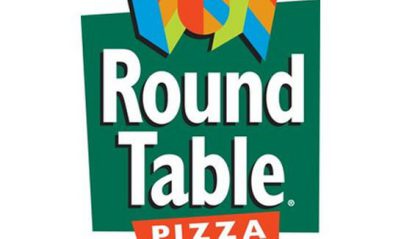 Round Table Pizza
Round Table Pizza is a casual family friendly favorite that gets our recommendation every time! Their King Arthur pizza is always our favorite thing here, and we love the fact that you can get all their pizzas in either pan thickness or skinny super-thin crust! So delicious either way! It's sometimes hard to decide. It's true that this is a chain restaurant but it's one that we have always loved. There are many reasons that these pizzerias have been going strong since 1959, and their high quality is the biggest reason of all! Great service, casual and cool atmosphere... just an all around relaxed and fun dining experience. The location of this Round Table Pizza restaurant is on Linda Mar Boulevard between Alicante Drive and South Solano Drive.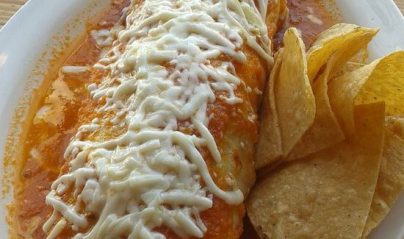 La Playa Taqueria
La Playa Taqueria is such a cool little Mexican restaurant. We just love it. It's so popular that there's often a wait, but what we love is that they let you order the food when you come in, and then the food is ready by the time you get a table. We wish more restaurants would offer that! Their fish tacos are fantastic, and they pair really perfectly with their Cadillac Margaritas! Everything is so fresh and good! The menu here is really varied, and the service is just outstanding. We would very highly recommend this restaurant to you! You'll be able to locate La Playa Taqueria on Cabrillo Highway near the intersection with Linda Mar Boulevard.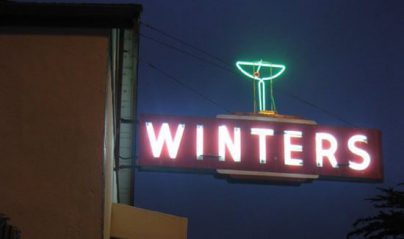 Winters Tavern
Winters Tavern is probably our favorite bar in the Pacifica area! It's got that Cheers kind of vibe where everybody knows each other (and likes each other!) and that is refreshing. They've got great popcorn here, and really good strong drinks that won't break the bank. Many call this a dive bar but we think it's a cut above the rest, and it brings in huge crowds every night, especially Thursday thru Saturday for their great live entertainment. Really lively and fun. You've got to try this place out yourself. You'll be able to locate Winters Tavern on Francisco Boulevard between Paloma Avenue and Carmel Avenue.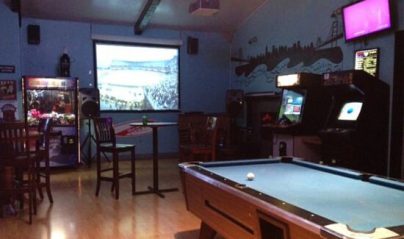 Seahorse Saloon - CLOSED
Seahorse Saloon is a classic in Pacifica, with great live music, a surprisingly well lit atmosphere, and very cool trivia on Thursday nights. The bartenders are really excellent here and have a serious grip on their mixology skills, and they are also very friendly and nice to chat with. They've got an awesome jukebox here with every song you could ever want, and did we mention karaoke on Saturdays? They've got a very nice bar menu too, and even a great wine selection. Be sure to try Seahorse Saloon on Palmetto Avenue between Santa Rosa Avenue and San Jose Avenue.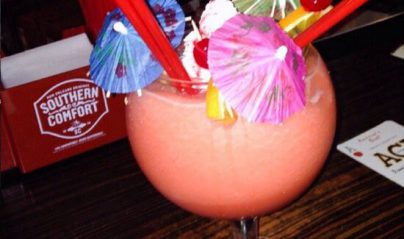 Surf Lounge
Surf Lounge has a very cool tiki bar kind of vibe, and what we love most is that the people who come here also seem to have that laid back surfer vibe too! We've never witnessed any fights or overly drunken behavior here. Just good times! They keep it very clean here and it's family run so you get a more authentic dive bar experience here than you will at any of the popular chain bars. The drinks are reasonably priced too. Overall just a great dive bar! If you can appreciate that, then check out Surf Lounge on Aura Vista Drive between Palmetto Avenue and West Manor Plaza Drive.