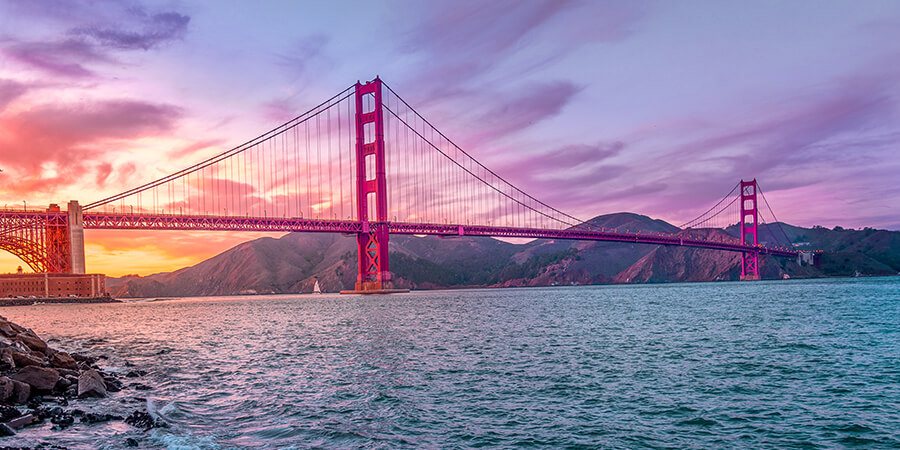 OPAL CLIFFS, CALIFORNIA
is a waterfront community with a gorgeous shoreline in Santa Cruz County. There's plenty to do around here. Some of the nearby attractions include the Rio Theater and sailing and yacht charters in Santa Cruz. Other interesting sites to visit include the Santa Cruz Surfing Museum, Villa Montalvo in Saratoga, the Santa Cruz Beach Boardwalk, and the San Juan Bautista State Historic Park. If you are going to be visiting the 95062 zip code for any reason, you'll definitely need to know the best places to eat and drink. These are our top picks, all of which are located in nearby Santa Cruz, and we hope you'll enjoy them as much as we do!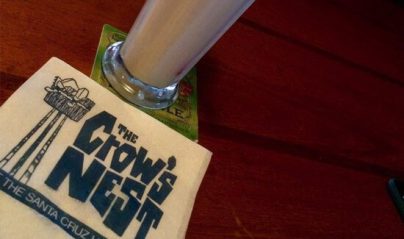 Crow's Nest Restaurant
The Crow's Nest is a wonderful seafood restaurant located in nearby Santa Cruz, and though the prices are bit high here, we feel that it's worth it because it's so much better than any place else. They also have an awesome comedy show here that we really enjoy. The salad bar is always full of crisp and fresh ingredients, and all of the soups are really delicious too. If you're really hungry, they have a variety of mouth watering entrees here, whether it's one of their famous seafood burgers or just a basic burger, you will absolutely love it. Eating upstairs in the bar is a great idea too. You can find Crow's Nest Restaurant on East Cliff Drive near the intersection with Prospect Street.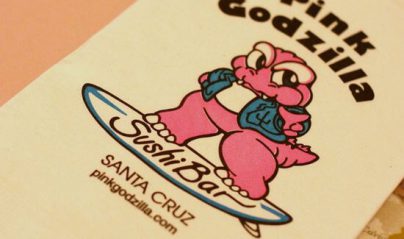 Pink Godzilla - CLOSED
Pink Godzilla is one of our favorite sushi restaurants, and we love coming here any time we are in the Opal Cliffs-Santa Cruz area. The sushi and sashimi is all so exquisitely fresh and flavorful, and the chefs are truly artists, who will create a masterpiece on your plate. If you're not big on sushi and seafood, you may want to opt for the teriyaki chicken. It is nothing short of fantastic! They also sell t-shirts here, and there's nothing like grabbing a quick souvenir to commemorate an already memorable dining experience! Everything is so fun and unique here. You'll be able to locate Pink Godzilla on 41st Avenue between Portola Drive and Bain Avenue.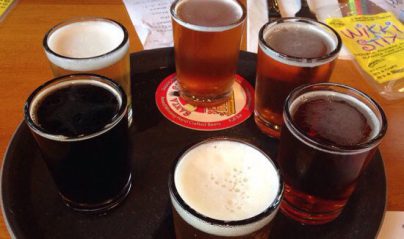 Seabright Brewery
Seabright Brewery is the place for beer lovers in the Opal Cliffs-Santa Cruz area! we absolutely love their microbrews here, and the atmosphere is just so casual and comfortable. There are so many microbreweries around that overcharge for everything, but you'll find amazing prices here and you can save even more by taking advantage of their happy hour! Their food is really good too, and they even have amazing margaritas. That was a nice surprise. This is one of the coolest places to go with your friends and just chill out. The location of Seabright Brewery is aptly on Seabright Avenue near Waston St. Stop in and drink up!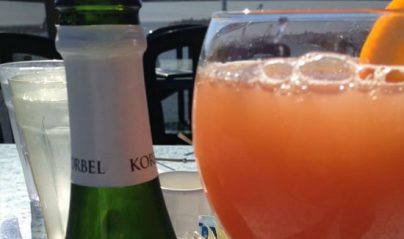 Aldo's Harbor Restaurant
Aldo's Harbor Restaurant is another of our very favorite places to enjoy seafood in the Opal Cliffs-Santa Cruz area. Our favorite thing to do is enjoy our meal in the outdoor seating area while we watch the boats on the water. There is nothing more relaxing than that. They have excellent calamari here, delicious creamy clam chowder, a rock cod grilled sandwich that we are totally hooked on, and some of the very best fish tacos that you will ever taste! We'd also recommend their crab sandwiches. Honestly though, everything on their menu is a crowd pleaser. This is one of those restaurants that just gets everything right. The location of Aldo's Harbor Restaurant is easy to find on Atlantic Ave!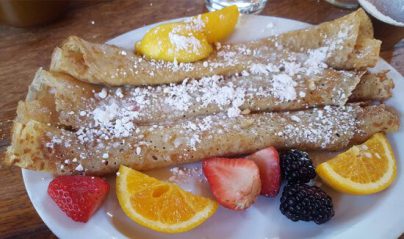 The Crepe Place
We've recommended The Crepe place to so many of our friends and every one that has gone there has come back just as hooked as we are! If you love crepes, you will adore this place. Everything is freshly made and it's just oh-so-good! It's got a gorgeous garden type of ambiance that we really enjoy. Even if you're not big on crepes you can always indulge in one of their other delicious options, like their garden fresh salads with the house lemon honey dressing. For the tea lovers, there's wonderful Earl Grey tea here, and fabulous bloody Marys too! If you're wondering what crepe we'd recommend most highly, that would be the seascape which combines crab and shrimp. SO good! The location of The Crepe Place is on Soquel Avenue between Cayuga Street and Seabright Avenue!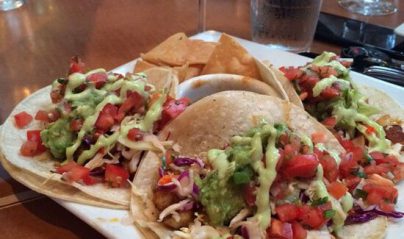 Johnny's Harborside
Johnny's Harborside is yet another seafood restaurant over on the harbor, but it's too good not to recommend! The seafood here is of course outstanding, but their steak and poultry is also superb. There are some good options for vegetarians and vegans here as well. The view is simply fantastic here, and if you'd like to sip something sweet while you're enjoying watching the boats go by, we'd recommend their strawberry daquiri. We love the oysters on the half shell and the mussels here. Everything is great though, so feel free to go wild with that menu... you cannot order anything that's less than superb no matter what you choose! The location of Johnny's Harborside is on Lake Avenue near the intersection with Hallie Lane.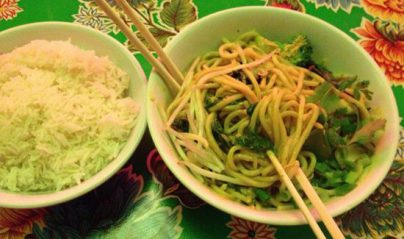 Charlie Hong Kong
If you are seeking great Chinese food in the Opal Cliffs/Santa Cruz area, you can't go wrong with Charlie Hong Kong. We love the name of it, and we love the high quality service and food even better! The pad Thai is really excellent here, and we tend to get that time after time because it's so addicting. The ingredients here are fresh and organic and the prices are surprisingly low and the portions are insane! You'll be surprised by how great the chicken noodle soup is too. Really great food and a great dining experience all around. Charlie's is easy find over on Soquel Avenue, between Seabright and Cayuga.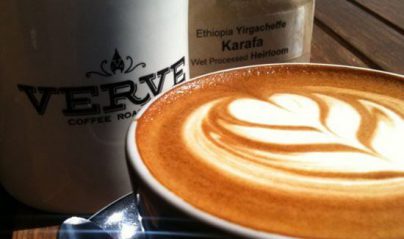 Verve Coffee Roasters
If you love coffee as much as we do, you have to treat yourself to the fresh roasted coffee at Verve Coffee Roasters. If you've never been here, you're missing out. People go wild over this place, and once you try it you will understand why. The baristas are really out of this world, going out of their way to make sure that your cup of coffee is as great as it can possibly be and that you enjoy it in a wonderful atmosphere. The coffee is an art here, and you can grab some beans to take home, which we would highly recommend! You can find Verve Coffee Roasters on 41st Avenue between Portola Drive and Bain Avenue.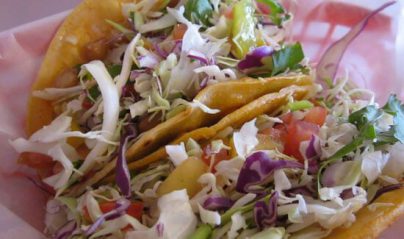 Tacos Moreno
Tacos Moreno is one of the greatest spots to go for a really great taco or some spicy and delicious Mexican food! We really adore the salsa here, and so does everybody else that we know! Tacos Moreno is next-level, so it's a tad more expensive here than a typical taco joint, but it's well worth it. The al pastor is just ridiculously good. The menu is a little bit small, but everything that they make is just so perfect. The burritos and quesadillas are our favorite, and their soft tacos would be another that we can't resist. You'll be able to locate Tacos Moreno on Water Street between Magnolia Street and Seabright Avenue. Very highly recommended!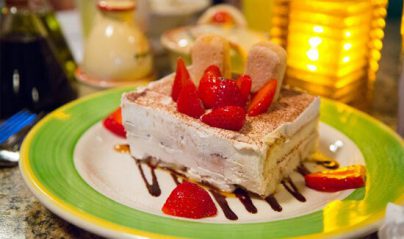 Lillian's Italian Kitchen
Lillian's Italian Kitchen is such a pleasant place to go with your family or friends to enjoy all of your Italian favorites. It's home cooked and delicious, with really excellent service and a very comfortable and charming atmosphere. Their meat sauce is called Sunday Gravy and it's really wonderful. Very good flavor. We'd call this comfort food at its very best! Our Italian friends say that this is much like the food that they used to eat back when they lived in Italy. And that's the highest recommendation that you could possibly get! The location of Lillian's Italian Kitchen is on Soquel Avenue between Cayuga Street and Seabright Avenue.