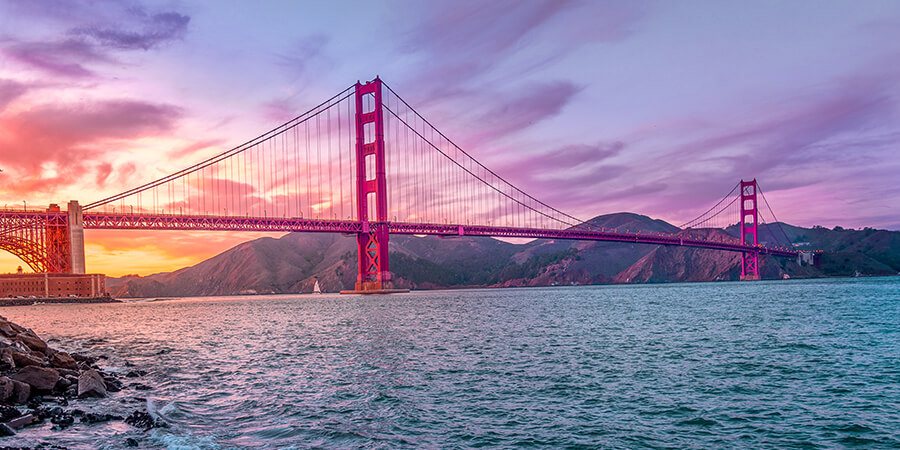 OAKLEY, CALIFORNIA
is not a very large city, but it's certainly not small either with a population of just over 40,000. Oakley is located in Contra Costa County, and we are proud to service this part of the SF Bay Area. This is a city with a lot to offer, so whether you're out with friends or enjoying quality family time, you'll find several activities in and around Oakley. Some of the other reasons to come into the Oakley area would be the Freedom Swimming Pool and Franks Tract State Recreation Area. There are plenty of active things to do here in Oakley, but after you're done with that, make sure you make time to eat, drink, and relax! Our favorite places to enjoy food and drink in the 94561 zip code are described below!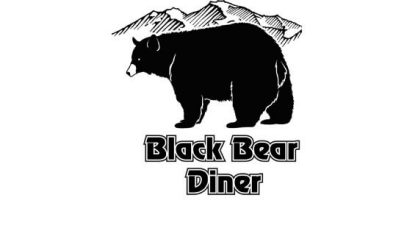 Black Bear Diner
Oakley's Black Bear Diner has a lovely cabin style of decor that we really enjoy. It's very rustic and authentic feeling. There are bears (decorative, of course) all over the place in keeping with the name! It feels like a vacation, and it's fun for the kids too. The best thing is the food, which is fresh, delicious, and completely home cooked. If you have a sweet tooth, try any of their awesome desserts, especially the pie! Breakfast at the Black Bear is a local tradition, and you'll find that mornings are always packed with happy regulars and fresh coffee being poured every second. Stop by the best local diner on Main Street between Vintage Parkway and Norcross Lane.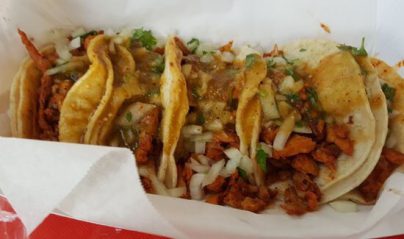 La Costa
La Costa is a great Mexican restaurant in Oakley. It's very authentic, really spicy and good. They've got some of the fastest service around, so if you are in the middle of a hard working day and need to get back from lunch quickly, this is a really good place to stop. No reason to settle for "fast food" when you can get this authentic delicious food that's fast! Excellent chips and salsa, and we love their tacos and wet burritos! The pork quesadillas are amazing too, and the tortas are really worth a try. You'll be glad we told you about this place. You'll be able to locate La Costa on Main Street between Norcross Lane and Vintage Parkway.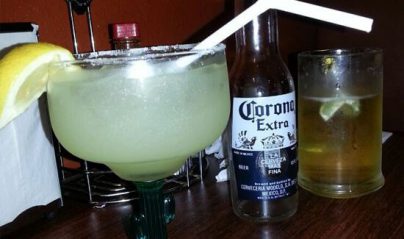 Rosita's Mexican Grill - CLOSED
Two Mexican restaurants in a row? Yes. Because they are both just so excellent! Rosita's serves up some of the best tacos, burritos, and enchiladas in town, with all of them boasting quality ingredients and generous portions! Speaking of generous portions, the Margaritas are huge! We love coming in on Friday evenings to enjoy the live mariachi music, too. If you recognize the address as being the home of a former dive bar, you're right! However, it has now been turned it into one of the hottest Mexican restaurants, and we really love it. The location of Rosita's Mexican Grill is at 200 West Cypress Road. Hurry in and don't miss out!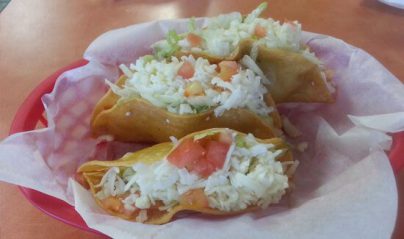 Los Charros Mexican Restaurant
OK, just one more Mexican restaurant, because we love this place too! Los Charros Mexican Restaurant is the place to go in Oakley for delicious chiles rellenos! We are truly addicted! They also have excellent tacos, burritos, and all the other traditional Mexican fare. Their chicken tacos and chile verde burritos are also really worth a mention. Once you've tried their food, it will be hard to go back to any other Mexican restaurants (except the ones on this list of course!). They really are that good. Stop by Los Charros Mexican Restaurant located on Main Street between Oakley Road and Teakwood Drive.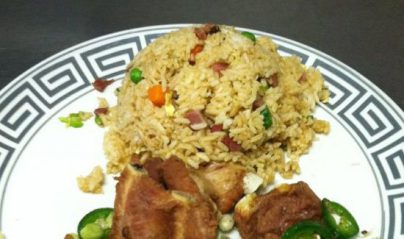 Uncle Wong Chinese Restaurant
Uncle Wong Chinese Restaurant is a classic in Oakley, and everybody that we know just loves it here. The prices are on the more affordable side here than at some of the more gourmet Chinese restaurants, and the food is more old fashioned, the way you remember it from your childhood here in California. One of the things that sets this place apart from other Chinese restaurants is that the food comes with a salad, which is a nice twist. The food is all very fresh and delicious. Their honey walnut prawns are the best around. We love Uncle Wong's for either dine-in or carry-out. Though it is very small here, it's also very comfortable! You can find Uncle Wong Chinese Restaurant on Main Street between Big Break Road and Carol Lane.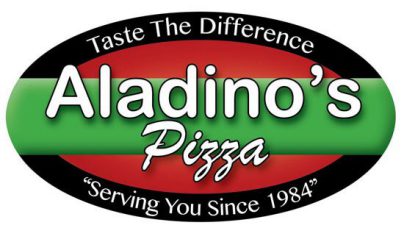 Aladino's Pizza
Many people in Oakley rely on Aladino's Pizza for the freshest and most delicious pizza pies around! This is seriously amazing pizza, so the prices run a bit higher here than you'd expect at a pizza joint, but Aladino's isn't just any pizza place, it's a seriously high quality pizzeria. Everything is from scratch, including the dough and the sauce, and we really love coming in to enjoy one of those fresh pizza pies along with a pitcher of beer. Pair that with a salad and you're good to go. The service is really great here, very fast and friendly, and we love the charming and cozy atmosphere. The location of Aladino's Pizza is on Main Street between Oakley Road and Teakwood Drive.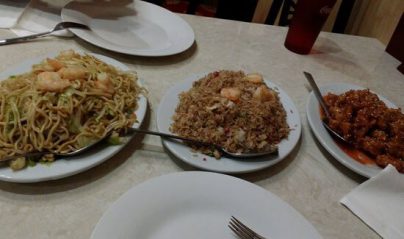 Silver River Restaurant
Silver River Restaurant is another great Chinese restaurant in the Oakley area, and this one is a cut above the rest in terms of quality, service, and consistency. They've got some of the nicest flavors here, including an orange chicken that we really enjoy, as well as mu shu dishes and wonderful house special rice! Though the quality is definitely kicked up a notch here in comparison to other Chinese food places in the area, the prices are not. It's very affordable. The location of Silver River Restaurant is on Main Street between Norcross Lane and Vintage Parkway.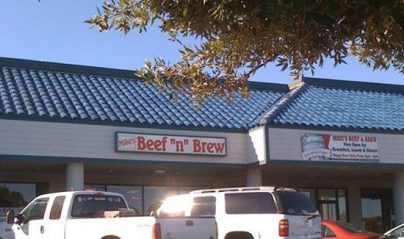 Mike's Beef 'n' Brew - CLOSED
Mike's Beef 'n' Brew is one of our favorite steakhouses hands down and we're happy to have found on in Oakley! They've got a really excellent Bacon Stuffed Burger that we love to order when we come here, and we can't help but crave the excellent clam chowder. The wait staff is really friendly and accommodating here, and we enjoy the ambiance and the atmosphere very much. We've never had a bad meal here, and many times we like to bring in a group of friends for a fun night out and dinner. You can find Mike's Beef 'n' Brew on Main Street between Big Break Road and Carol Lane.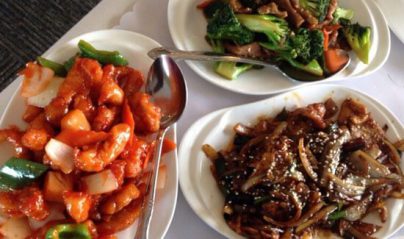 Renee's Asian Island
For delicious food and for a different kind of dining experience, check out Renee's Asian Island. We really love the tempura and the seafood here, but the tofu dishes are definitely the biggest draw for us. They've got great salt and pepper spare ribs that you've just got to try, and their lemon chicken is also a winner! It's rare to be treated to the kind of high quality service that you'll receive at Renee's. Another draw is the restaurant's warm and cozy ambiance. They really keep sparkling clean here, so it's a pleasure to dine here. You'll be able to locate Renee Asia Island at 2525 Main Street.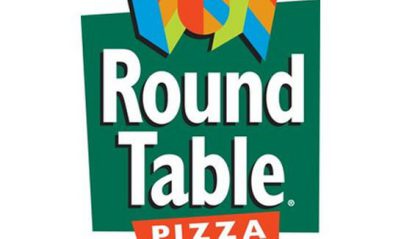 Round Table Pizza
If you've browsed our other service pages, you know that we love Round Table Pizza, so it will come as no surprise that they've gotten yet another recommendation from us, for this great location right here in Oakley! We've always loved this family friendly restaurant because you can just come in, sit at one of those big round tables, and order that famous King Arthur pizza that's packed with flavor and toppings. Our pizza craving is always more than satisfied after an RTP pizza. The sauce is amazing and they really pile on the cheese, and toppings, and the crust is hand made! This location boasts a great atmosphere and a very friendly wait staff! Oakley's Round Table Pizza is located at 2190 Main Street!