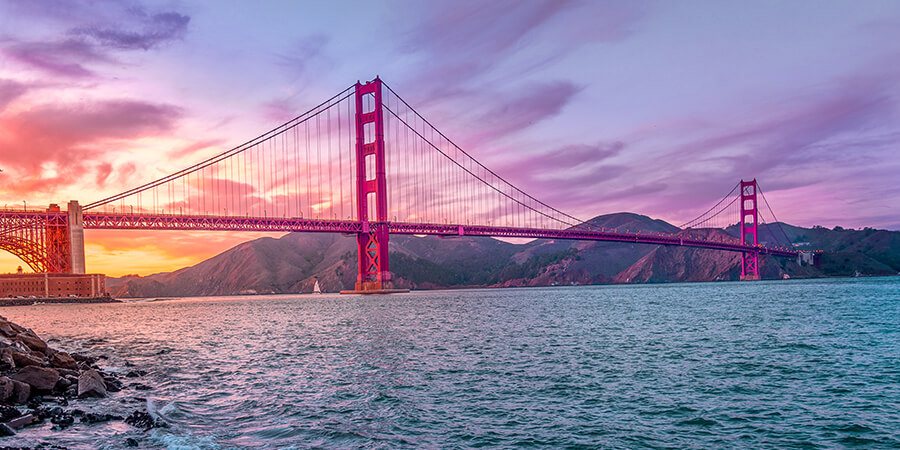 NICASIO, CALIFORNIA
is a very small town located in California's Marin County. This lovely little place is perhaps best known as the site of the Nicasio Reservoir. This area is really beautiful, making it a lovely place to visit when you are in this part of California, and while you're there you just may want to check out the Point Reyes National Seashore, the Golden Gate National Recreation Area, and the Samuel P. Taylor State Park. A few movies have been shot in Nicasio, including Village of the Damned. If by chance you find yourself near the 94946 zip, then please take a look at this list of great bars and restaurants that we have compiled for you, each of them is easy to find in the surrounding areas. Enjoy!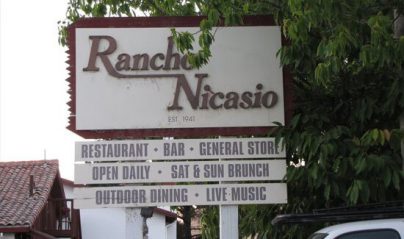 Rancho Nicasio Restaurant & Bar
Rancho Nicasio Restaurant & Bar is more than just a great place to eat and drink in Nicasio. It's the local destination for live music, brunch, and more. Their menu is really varied and changes from breakfast to brunch to lunch to dinner. Our favorite thing on the dinner starters is the walnut crusted goat cheese, and the drakes bay oysters prepared three ways are great too! You will certainly want to try the Rio Vista California Garlic & Rosemary Lamb Medallions while you're here, and the Niman Ranch Boneless Centercut Pork Chop is also fantastic. And those are only the beginning! Stop by Rancho Nicasio Restaurant & Bar and enjoy a bite to eat out on the patio, at 1 Old Rancheria Road!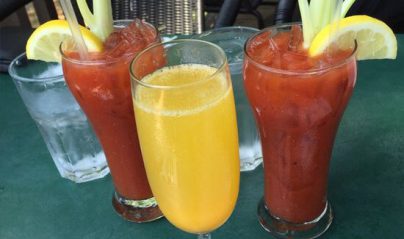 Two Bird Café
While in Nicasio, you won't be too far from Two Bird Café, and it happens to be one of the very best seafood restaurants around! Everything here is just so delicious, and the setting in such a lovely wooded area is really noteworthy too. The breakfasts here are sensational, and the service is very personalized and excellent. Just the appetizers on their own are worth mentioning, and if you want to talk about amazing, just take a look at their entrées. Wow. Just thinking about the great things they have to offer here makes our mouths water! The drinks are amazing, especially the mimosas and bloody Marys. You'll be able to locate them over on San Geronimo Valley Drive in Geronimo.
Cowgirl Creamery
Cowgirl Creamery can be found over in Point Reyes Station, and though this one wouldn't quite fall under the category of restaurants or bars, we still couldn't bear to leave it off this list. You can stop in on your way home and get an incredible loaf of homemade sourdough bread, some incredible Red Hawk cheese, and perhaps some of their awesome homemade iced tea. And how about those XOX Truffles for dessert? You can pick up all these things and enjoy an amazing meal at home, made with the fresh ingredients available at Cowgirl. The location of Cowgirl Creamery is at 80 4th Street in Point Reyes Station, just 15 minutes away.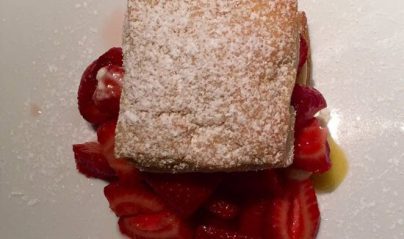 Osteria Stellina
The lovely Osteria Stellina is both an excellent organic restaurant and a fantastic wine bar. They keep the decor very simple and beautiful here, very minimal and elegant in keeping with modern Italian style. The food is kept simple and elegant too, with wonderful vegetarian dishes and fabulous small plates. The ambiance here is intimate and quaint, and there's not a whole lot of seating so you can expect a little bit of a wait at times. Just arrive early and give yourself a little extra time. You can find Osteria Stellina in Point Reyes Station, at 11285 Hwy 1.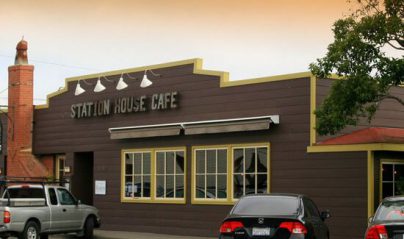 Station House Café
Our favorite place to get breakfast is Station House Café! Although we love it for breakfast, this restaurant is great any time of day, whether you are coming in for breakfast, lunch, or dinner. It's true that they can sometimes be really packed for breakfast because it's a very popular spot, but their quick service won't leave you waiting long! The quality of the ingredients is what makes it so great here, and the attention to detail by the chefs and the wait staff is really what makes all the difference. All their food is delicious, but we adore the pancakes! Stop in at 11180 California 1 in Point Reyes Station and enjoy a bite to eat at the Station House!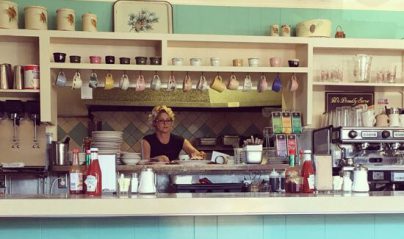 Pine Cone Diner
Another Point Reyes Station establishment, the Pine Cone Diner is great little eatery. This is a small diner has great food, just like home cooked, including some of the very best burgers around. And, in true diner fashion, they've also got great fires and delicious milkshakes! If you appreciate an old fashioned diner atmosphere and the kind of old fashioned service that comes along with it, then you will really love the Pine Cone. It's quaint and cute, and very memorable. It's cash only here, but it's worth a stop at the ATM. Great cobb salads here as well! The location of Pine Cone Diner is at 60 4th Street in Point Reyes Station, and we recommend it very highly to you!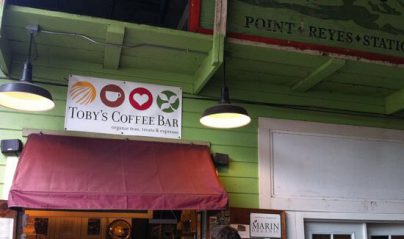 Toby's CoffeeBar
Toby's CoffeeBar is really unique, with the decor being a mixture of creative (courtesy of the attached art gallery) and functional (courtesy of the sales of hay and feed for goats and horses). If that's not interesting and eclectic, then we don't know what is! Did we mention that there's also a yoga studio attached? They've really got it all here. The coffee is all perfectly roasted and the pastries are absolutely amazing. Come in for the great coffee and see what transpires at 11250 State Rte 1 in Point Reyes Station!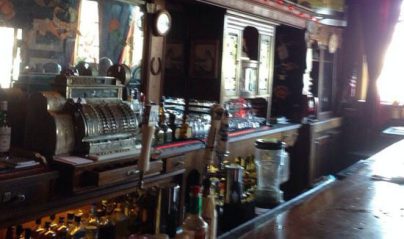 Old Western Saloon
Old Western Saloon is one of our favorites in Point Reyes Station, very nearby to Nicasio, and we just love the authentic atmosphere here. The bar is really over a century old, with all the relics and stories that go along with that. You can talk to the bartenders and the locals about the rich history here, and you'll really love the fact that they use an authentic cash register from back before WWI. Despite the old fashioned atmosphere, they do manage to bring in some of today's best bands! And you can watch them play or just enjoy playing pool in the other room. There's so much to do here. You can find Old Western Saloon at 11201 California 1 in Point Reyes Station!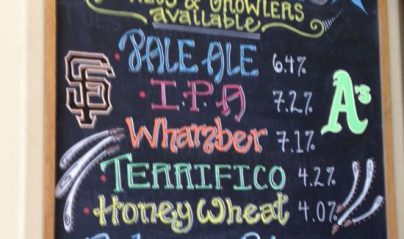 Broken Drum Brewery - CLOSED
Broken Drum Brewery is just a stone's throw away from Nicasio, in nearby San Rafael, and we always love coming here for their famous pulled pork sandwiches! Yum, they are fantastic. We really love the spacious atmosphere here, and the service is always friendly and inviting. The beer is supreme here and the prices are cheap. They beer selection is vast, and they're all impressive. It can be very loud and boisterous here, so if you love it lively, like we do, then you will certainly want to check this one out! The outstanding Broken Drum Brewery is in San Rafael, on 4th between A and B Streets!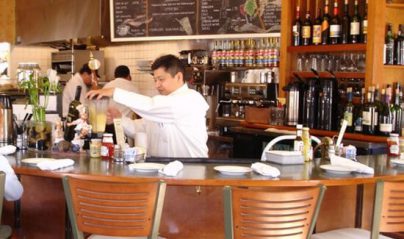 Hamilton Café - CLOSED
Hamilton Café is another great café and wine bar in nearby Novato, and we love the fact that it's so family friendly and relaxed here. No pretense whatsoever, and we appreciate that. The food is just wonderful! You can come in any day of the week and enjoy a wide array of flavors, for breakfast, lunch, and dinner, and on Sundays, brunch! It's beautiful here with lots of palm trees around the area. It's a very pleasant drive. The location of Hamilton Café is on Palm Drive near Main Gate Road in nearby Novato.