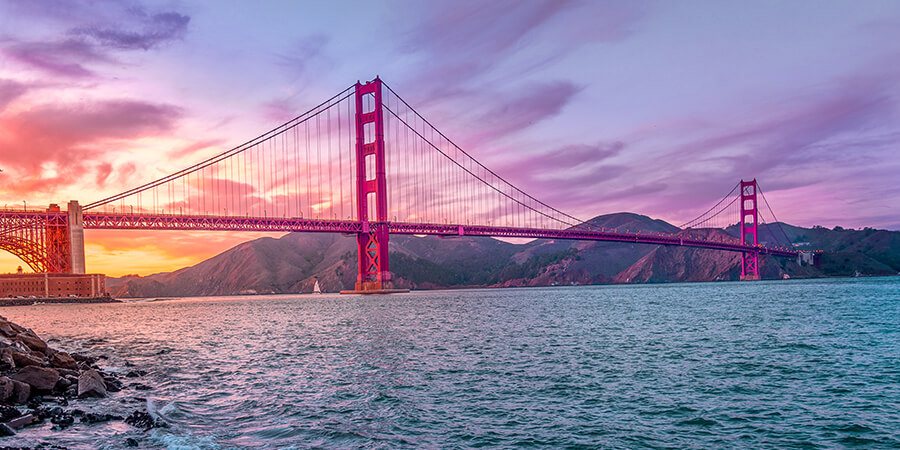 MOUNTAIN VIEW, CALIFORNIA
is a city that's located within Santa Clara county, with a total population of just over 70,000 residents at last census count. It's located within Silicon Valley, so many of the largest technological companies are located just a stone's throw away. In the downtown area there is much to do in Centennial Plaza, and there are many wonderful places to visit including the Mountain View Center for Performing Arts. We really enjoy the yearly Mountain View Art & Wine Festival too! Will you be coming to the zip codes of 94035, 94039, 94040, 94041, 94042, and 94043 anytime soon? If so, please take a moment to jot down at least a couple of these excellent bars and restaurants in the area. We have dined at these establishments many times and know that you'll enjoy them just as much as we do!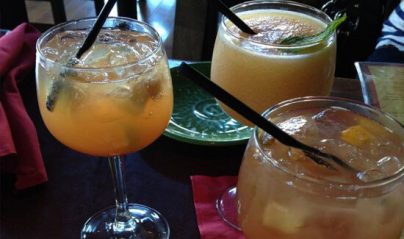 Cascal
Cascal is a tapas restaurant that's located conveniently on Castro Street, and we love it for the incredible Spanish flavors as well as the comfortable and romantic ambiance. They've got happy hour which helps you to save a few bucks while still having a really luxurious time, and their desserts are as much of a draw here as the entrees are! Wow. We absolutely adore their sangria. Some say that the prices are too high for tapas, but when you figure in the high quality of the food and the effort they go to in order to prepare it so well, we think it's worth it. Lots of great live music on the weekends too! You can find Cascal on Castro Street near California Street.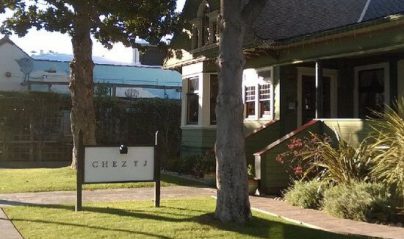 Chez TJ
Chez TJ is a French restaurant that we really enjoy any night of the week. The ambiance is really beautiful and romantic, and yet in the daytime it's casual enough for a friendly lunch. The service is always fantastic here too, and that's why we always feel so welcome and come back time after time for more. It's true that the seating is a little bit limited here, so you may want to consider arriving early in case there's a wait. We can assure you that the quality of the French food here is certainly worth that wait, and the dining experience is good enough to warrant even a long trip! We just love it here. You can find Chez TJ on Villa Street between Bryant Street and Franklin Street.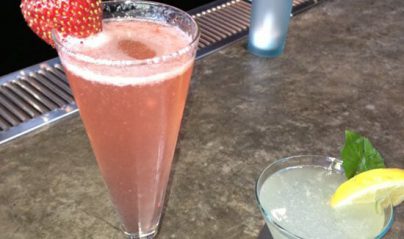 Xanh Restaurant
Xanh Restaurant is a Vietnamese restaurant that you will definitely want to familiarize yourself with as soon as possible. The thing that we love the most about Xanh is that the dishes that they offer are so creative and exciting. The portions are suprisingly generous compared to the other Vietnamese restaurants that we have visited, so you can really fill up on all this authentic and traditional food. Clearly the owners understand and embrace the American appetite! On the weekends they've even got a DJ here that makes it feel more like a club than a restaurant, making it just perfect for those hot dates! We'd recommend the shaking beef and sea bass steamed with banana leaves. It's fantastic! You can find Xanh Restaurant at 110 Castro Street.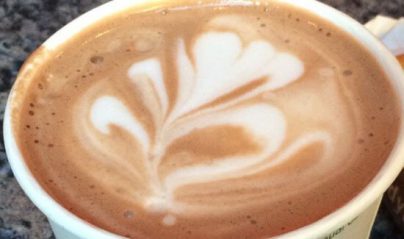 Red Rock Coffee
Red Rock Coffee blows all those other coffee shops out of the water! We've been coming here for quite some time now, and we absolutely adore the changes that the new owners have made. They've got live music here three to four nights a week, and many different choices for drinks for both coffee and tea lovers out there. Their seasonal offerings are really fantastic, especially around the winter holidays. They've got a very community-oriented vibe, with very friendly regulars and daily scheduled events to keep you coming back for some real value, not just for a cup of joe. You can find Red Rock Coffee on Castro Street between West Dana Street and Villa Street.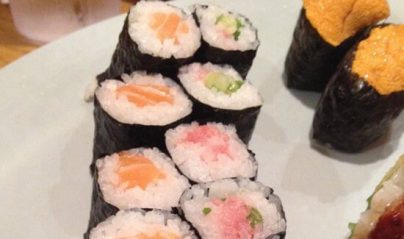 Sushi Tomi Restaurant
Sushi Tomi Restaurant is just out of this world if you are looking for the freshest and most delicious sushi and Japanese food around. We've been here many times in recent days, and we've been so pleased with everything that they have to offer. The prices are really affordable for sushi, and sitting at the bar offers a unique dining experience unlike any other. Very friendly sushi chefs and waitstaff too. The sashimi lunch is a great choice in the middle of the hard working day, and the maguro and batera are probably our favorite things here, but everything is so fresh and good! Very authentic, and great hot green tea too. You can find Sushi Tomi Restaurant on West Dana Street between Hope Street and View Street.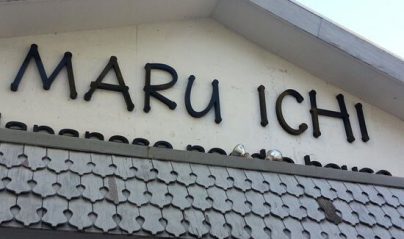 Maru Ichi Japanese Noodle House
Maruichi Japanese Noodle House is another great offering in the Japanese vein, this time centered on fresh and delicious ramen noodles rather than sushi. This is a nice change of pace. The Shoyu Ramen is our favorite menu item here, with the broth being very flavorful and the noodles having a great crunch and flavor. It's true that this is simply a small hole in the wall type of restaurant, but we love the intimate atmosphere and the comfortable ambiance. The lines can be a bit long here, so arrive early if you can. Everything is fantastic, and this restaurant is highly recommended! Maruichi Japanese Noodle House can be found on Castro Street near West Dana Street.
Kappo Nami Nami
Kappo Nami Nami is yet another Japanese restaurant in the Mountain View area that we simply had to recommend to you. This is one of the newer restaurants in the area, and we are happy that it's come to us, because it's just so good. The prices are a bit high, but more or less in the usual area for Japanese fare. We believe it's worth it. Our favorite thing here, and the reason that we travel here time and time again, is for the cold udon noodle dish with five different toppings. You'll also want to try the cabbage beef rolls, and any one of the ramen dishes is exquisite. You can find Kappo Nami Nami on Castro Street between Villa Street and West Dana Street.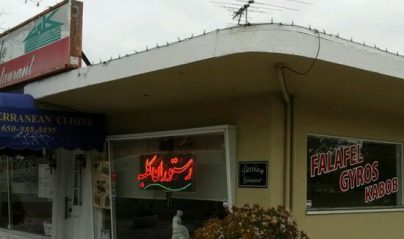 Best Bite - CLOSED
Best Bite Restaurant may sound like it's blowing its own horn, but since we agree with them, it's hard to call it arrogant! Everything that they offer here is freshly made to order, and our favorite things are the shish kabobs and the salad sharazi. The falafel and gyros are also noteworthy, and they've got some more adventurous things to try if you are tired of the standard Mediterranean fare! We love their eggplant appetizers which are called koko bademjan and meerza ghasemi. Very good! You will certainly want to give Best Bite Restaurant a try at 1414 West El Camino Real! Very highly recommended!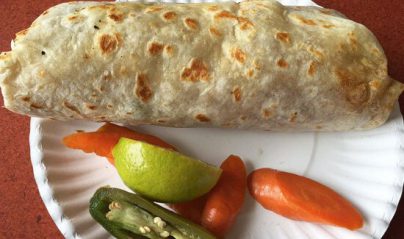 El Grullense Grill
El Grullense Grill is a fantastic Mexican restaurant, just a small hole in the wall type of place, but it's so good! They really give you a lot of authentic Mexican fare for your money, and the best of all has got to be the chicken burritos and of course their famous tacos. They've got a bar in the back in case you'd like to have a few drinks, and having spent a few weekend evenings there ourselves, we can vouch for the fact that it's a very pleasant spot to chill and relax. You can find El Grullense Grill on Castro Street near West Evelyn Avenue.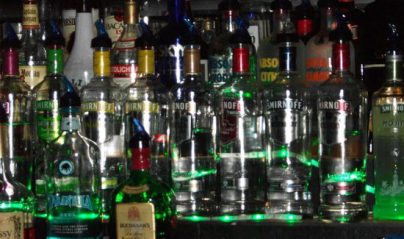 King of Clubs
King of Clubs is a cool little gay bar where you can go to get some cheap drinks and enjoy some great karaoke. We have witnessed some very talented locals getting up on the stage here and belting out some nice tunes. Don't make the mistake of thinking that you've got to be a part of the LGBT community to enjoy this bar--they definitely welcome the "straight but not narrow" crowd and they love to see new faces here. They've got lots of different themes to keep things exciting too. You can find King of Clubs on Leong Drive between Evandale Avenue and Fairchild Drive.